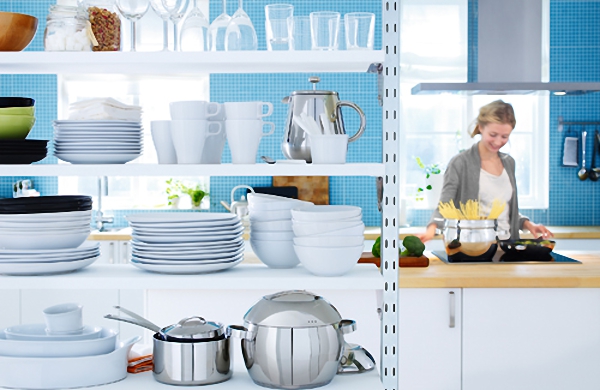 We have repeatedly discussed options for zoning different spaces. Today we will talk about the options designed for large kitchen facilities.
One of the modern trends in the design of plans and schemes for apartments and houses is the allocation of a separate room for the dining room, that is, a clear delineation of the kitchen (space for cooking and washing dishes) and space for meals.
But the majority of already operated apartments at best have a spacious kitchen room that needs to be zoned. To date, there are many ways to separate the dining room from the working part of the kitchen. This and the use of multi-level ceilings and floors, and the use of different types of finishes, etc.
One of the easiest ways to divide one room into two is to use different furniture. The most functional items for these purposes are high cabinets, shelving, lattice partitions.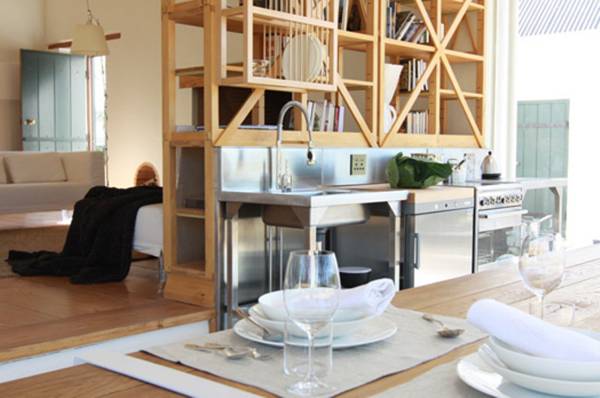 Thus, it is possible to get not only a partition, but also additional places for placing dishes, kitchen appliances, cans of pickles, cookbooks and other useful things. It should be borne in mind that the installation of an additional piece of furniture should not disrupt the overall harmony of the interior, that is, the partition should be universal.
A safe and very elegant way to separate the dining room from the kitchen is to create various lattice elements, the shelves in which can be standard horizontal as well as diagonally arranged.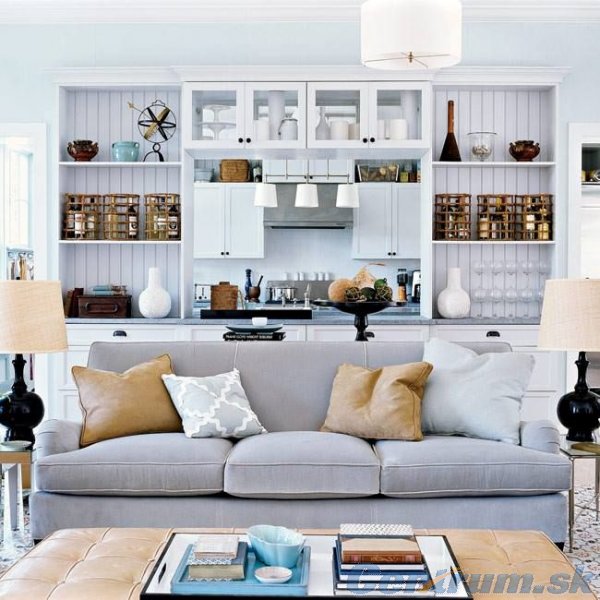 Despite the more attractive appearance of the second option, it still imposes its own limitations: it is not possible to put different vases, cups, and beautiful plates on such shelves.
It should be noted that when choosing these cabinets, it is possible to provide a combined system containing both closed and end-to-end compartments, which will make the design light, airy and unusual.