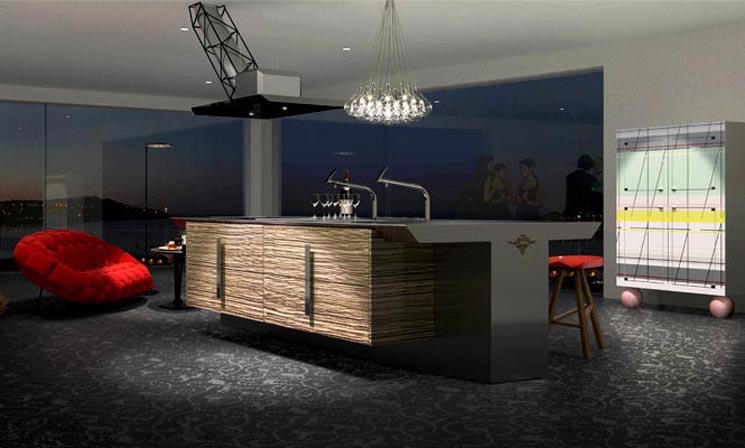 Today we once again would like to remind all readers that in order to achieve the heights of culinary excellence (even if at the household level), you need a comfortable, well-equipped and, of course, cozy space. The INO Leone kitchen by Toyo can be called with confidence not only a model of impeccable artistic taste, but a real helper in everyday life.
This beautiful kitchen interior of each of its components supports the concept of "Cooking with love." Countertops, stove, hood, bar stools and cabinets are very practical, and the T-shaped table provides the kitchen with absolute symmetry.
A bronze logo in the form of a winged lion became a luxurious touch to all this strict composition. If you take a closer look, it becomes clear that the letter T, as the first in the brand name, is a symbolic link for all components of the collection.
I would like to emphasize that the incredible aesthetics of this kitchen is in no way inferior to its functionality and workmanship.
The creators of this masterpiece provided two options for finishing: Smoke and Zebra Bianco L.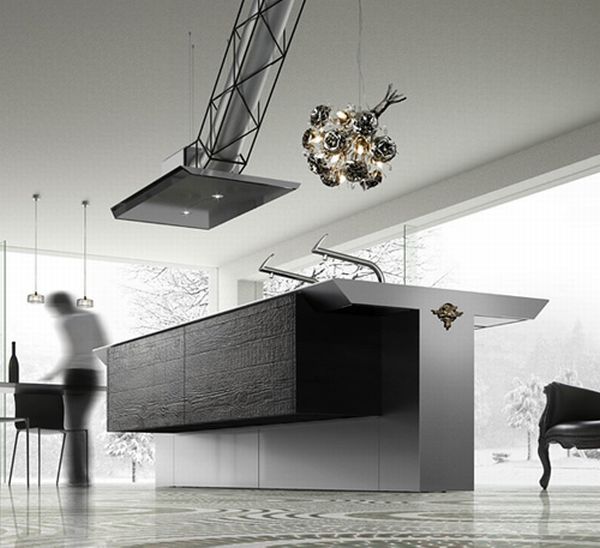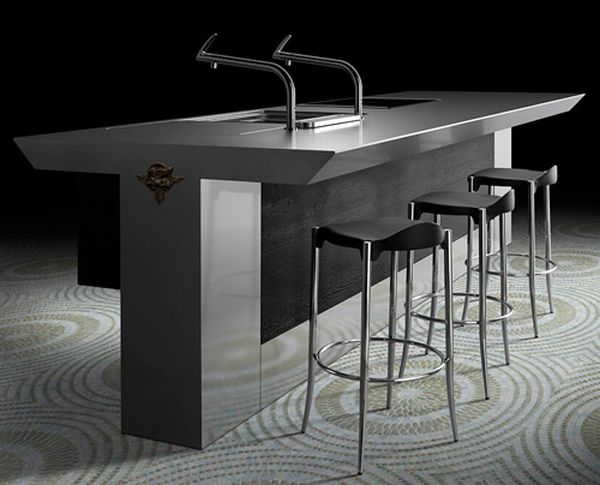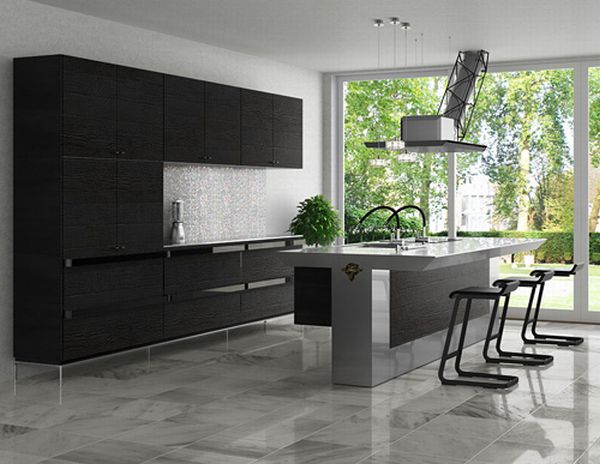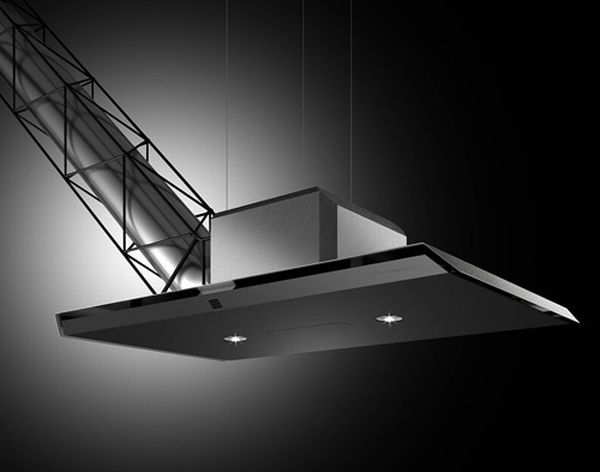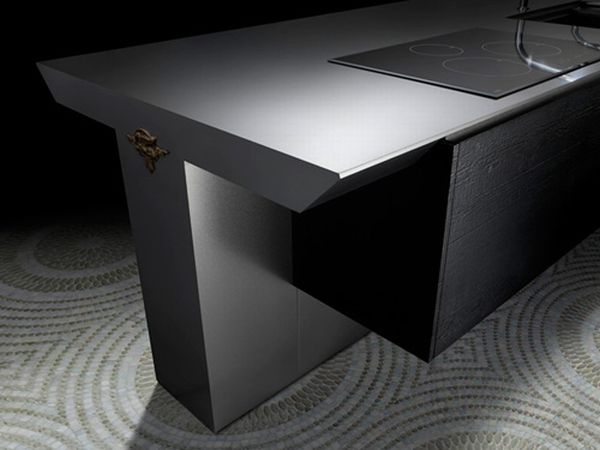 INO Leone in its embodiment and content is one of those few variants of the conceptual design of the kitchen space, which incorporates the latest design developments, increased comfort and functionality.