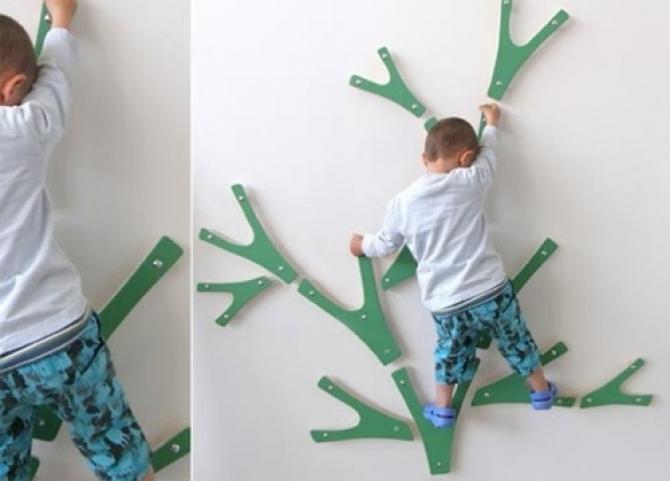 Tell us, dear visitors to our Museum of Design, how often did your parents scold you for coming home with bumps and bruises climbing trees?
But modern children are more fortunate. Designer Kaja Osholm Kjolas has developed a special set for climbing "Indoor Climbing Tree", which is mounted in the apartment as a sports wall bars, and is designed for children 3 – 10 years.
It consists of Y-structures, stylized under the branches of trees that are mounted on the wall. These Y-branches can be combined to create their own "trees".
The set can also be used as a railing for babies who are just learning to walk: attach the branches to the wall – the child, when getting up, will be able to hold onto them and try to walk.
Or, for example, as hooks on which adults can hang bags or umbrellas. "Indoor Climbing Tree" from Kaja Osholm Kjolas is perfect for a home sports field and will develop children's imagination, encourage the child to move and will not leave anyone indifferent.