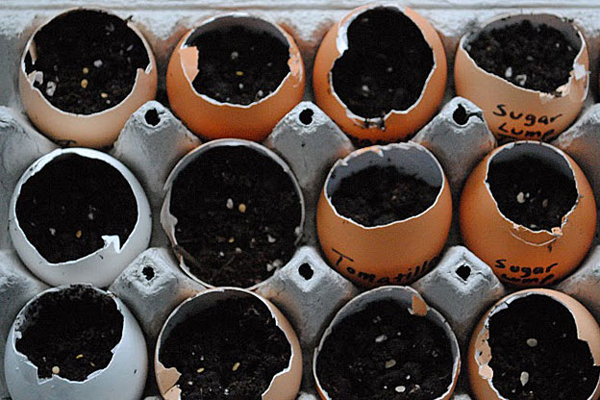 We invite visitors to the Museum of Design to get acquainted with interesting ideas of using flora for decorating the interior and garden plots.
It is still winter in the yard, and amateur gardeners are already unpacking their autumn stocks of land and seeds, because the time has come to get ready for spring – to plant seedlings.
Of course, it is possible to use simple pots for seedlings or pots bought at the store, but boring. I would like this spring to bring a lot of good mood, and the summer was bright and memorable.
Buying ready-made seedlings is boring. It is much more interesting to lower a seed into the ground and wait for a miracle.
It is so exciting and exciting to watch the germination of a small seed in a beautiful, adult plant.
But the most important intrigue lies in the moment of the emergence of a sprout above the edge of the earth, after all, not everything buried in the ground gives rise to shoots. By the way, ready seedlings are a great gift to friends.
So, we have land, seeds and the desire to plant them. Back in the middle of the last century, Soviet citizens knew one unusual way to plant seedlings.
Starting in the fall, they collected whole egg shells, washed them carefully and folded them. In the spring, this uncomplicated tare was filled with earth and the prepared seed was lowered.
When it came time to plant, the shells were gently squeezed, it cracked and became fertilizer for plants. The main thing in this method is cleanliness inside the improvised cup and accuracy in crushing, because the walls need to be broken so that the roots have room to grow, but they do not damage the roots themselves.
About this method heard and foreign media. For example, on the Indiana Public Media website there is an article about this method of planting seedlings.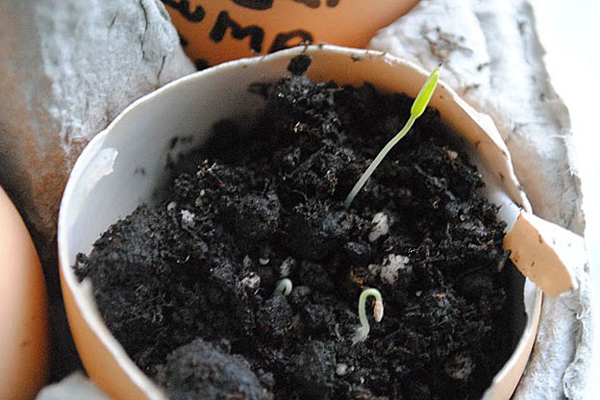 While the intrigue is developing – how many and what will be the shoots, let's do the flower pots. They will be the most unusual. For example, the authors of an article from the Homemade Modern website suggest using glass wine bottles.
You can drill a drain hole in a fragile container using adhesive tape glued to the drilling site.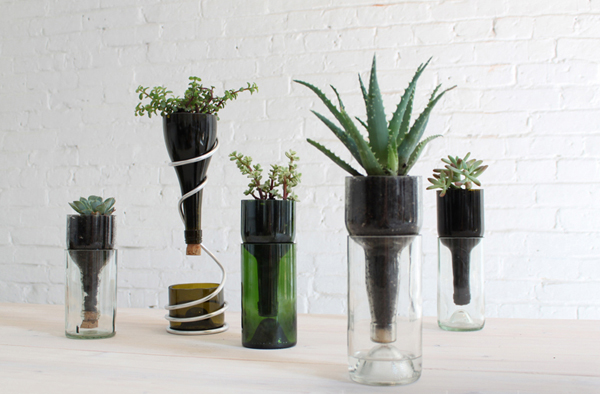 The following composition is perfect for landscape design. Slag-concrete blocks are lined up as a composition and are filled with earth.
This mosaic of plants and flowers in the style of minimalism looks charming. Taken from the ZacK Benson website.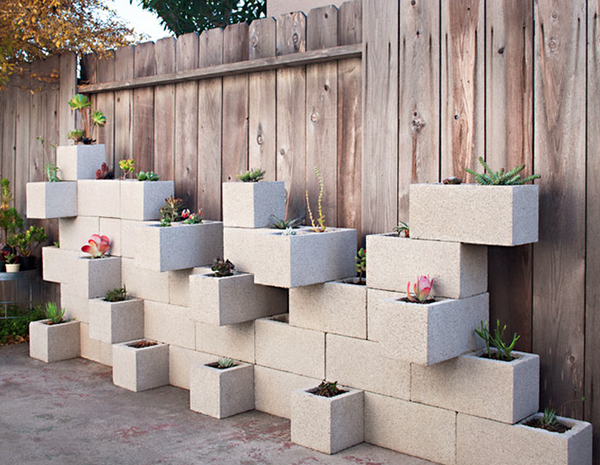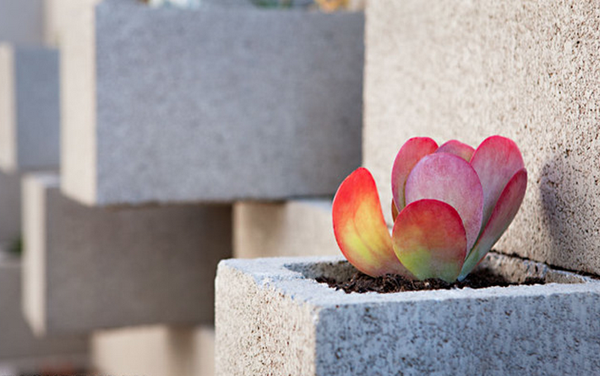 Another interesting solution is the plant wall. To get it, you can install several wooden boxes filled with earth, on top of each other, leaving a hole between them, through which the stems will sprout.
This method was proposed on the Design Sponge website.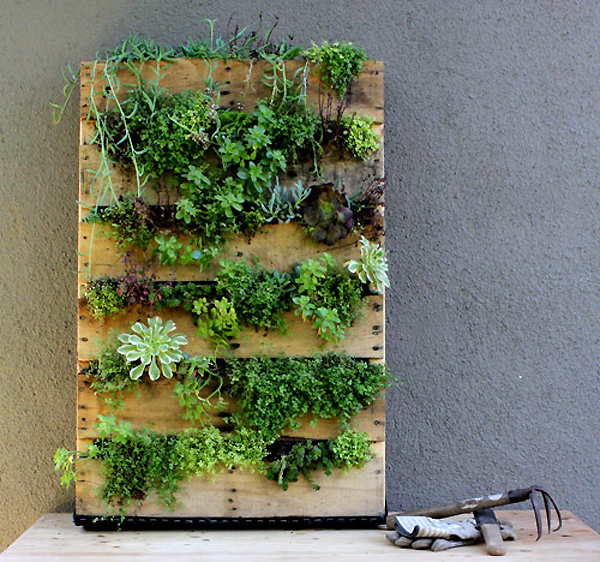 A more neat look and a pleasant palette of colors offered on the site Justina Blakeney.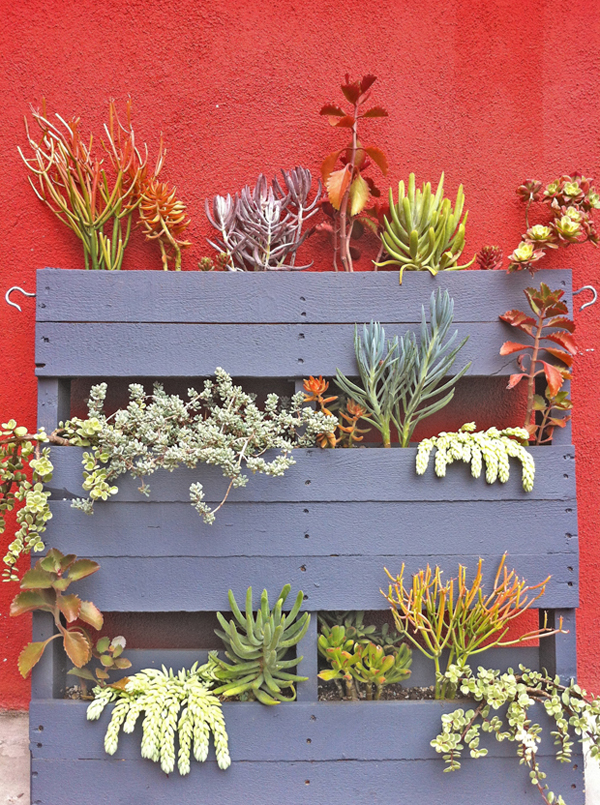 Next we have an ensemble of copper pipes and climbers that hang beautifully on different-sized levels and adorn the brick wall of a private courtyard. Material taken from Sustainable Garden Design Perth.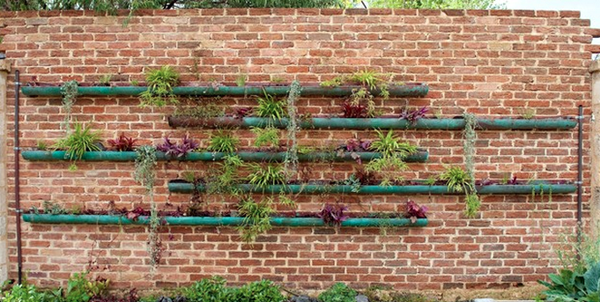 If there are items on the farm that have already served their time, but you feel sorry for throwing them away, then you should think about the creative use of such things.
For example, on the site Michelle Deviss Landscape Design, Better Landscape and Gardens offered to make just such an original vase-flowerbed. Looks nice and underlines the vintage style.
Or here's an old box from Pepsi cans. Not so much original, but it continues to be beneficial and pleases the hostess's eyes with flowers growing in it.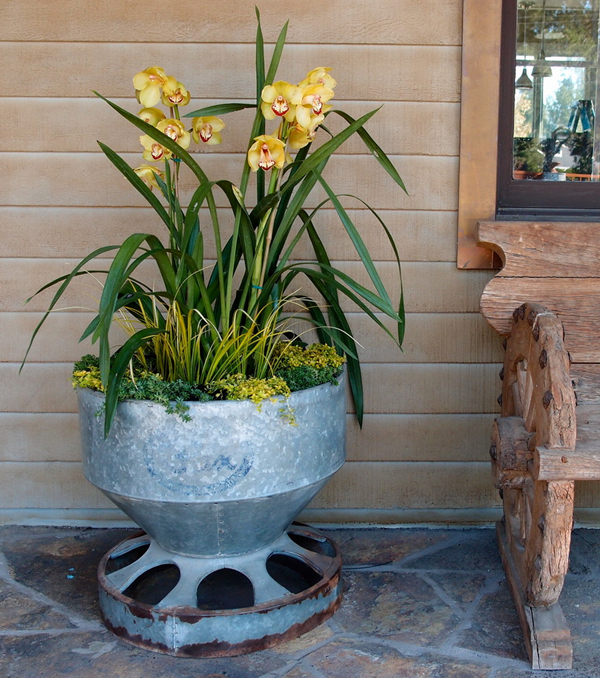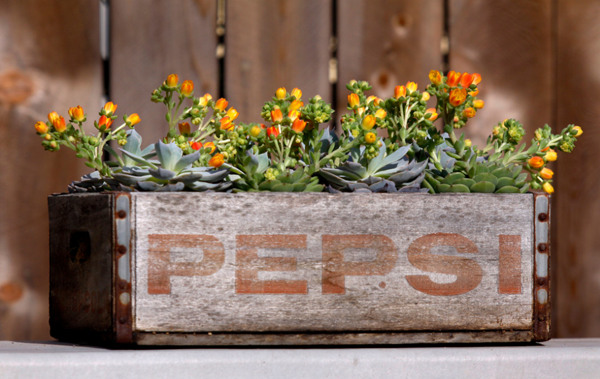 The following masterpiece created by the designer. This is an old bathroom that has been turned into not just a flowerbed, but also serves as a coffee table on the balcony.
Unusually, it attracts attention and benefits. The idea is borrowed on the site Garage Sale Gal.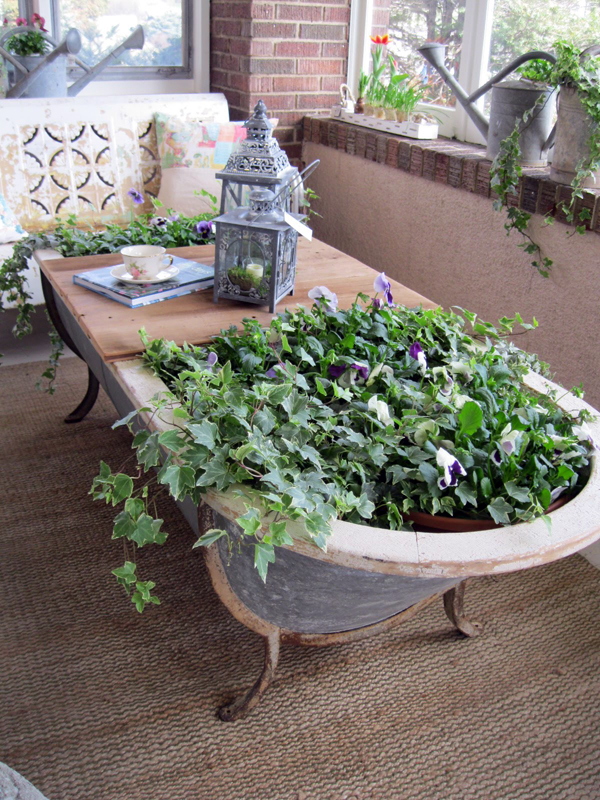 Simple household items can be unique homemade projects. Look around.
Take a colander, pan, jar or book and do crafts.
Here, for example, plants that will cheer you up every day and become your pride in front of guests and relatives. Bottle caps are fitted with magnets to attach to the refrigerator, and plants that do not need a lot of ground are placed inside.
An incredible and exciting decor element offered on the site Upcycle That.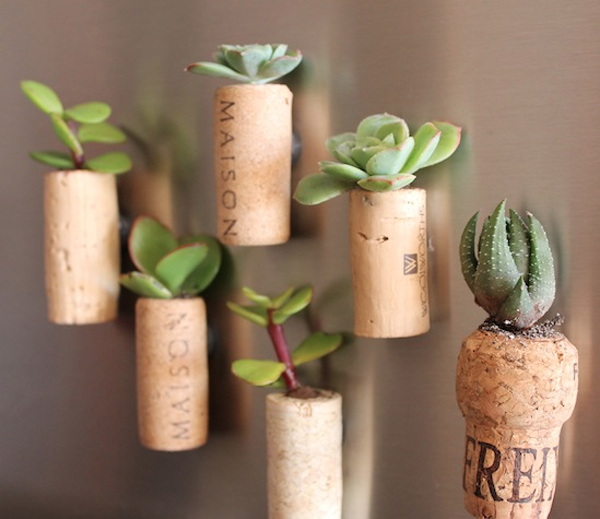 Banks from tea, coffee or other tin containers perfectly fulfill the role of flower pots in your kitchen and at the same time diversify the design. Proposed by House and Home.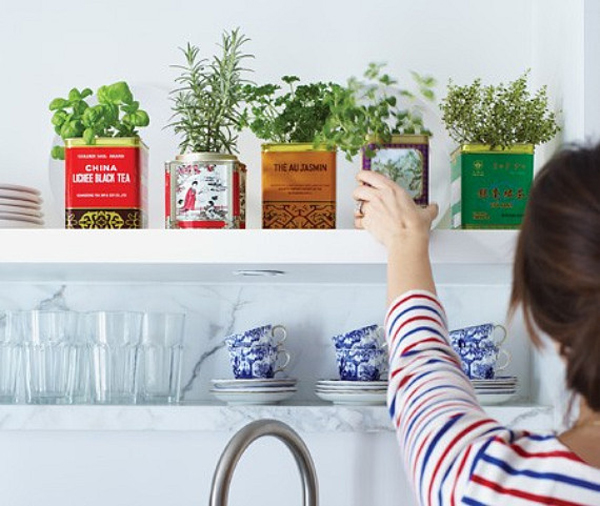 You have grown children, but their toys remain, and you do not know where to put them. Use them as flower beds.
On the site Boy Girl Tees suggested using a dinosaur figure made of thick rubber. They cut a hole from above, filled the container with earth and planted a flower.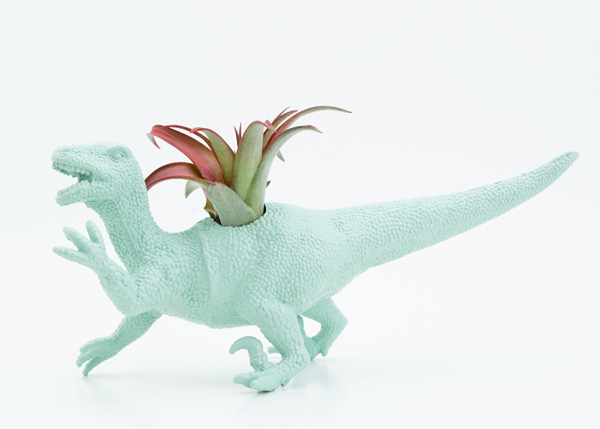 There are people who buy a lot of drinks in plastic bottles. One way to recycle them is to make flower pots out of them. Well, the shape and number of containers will tell you your imagination.
Here is an unusual design solution came up with the company Architecture Art Designs.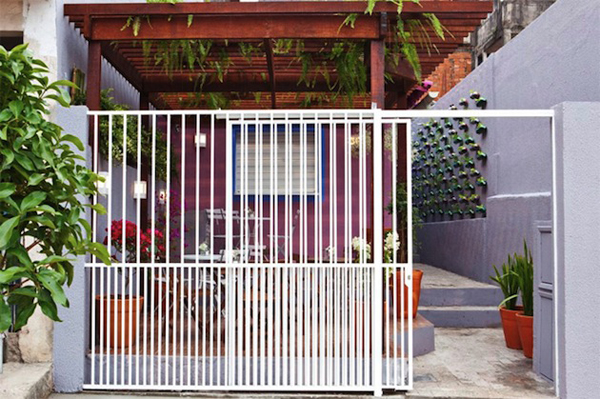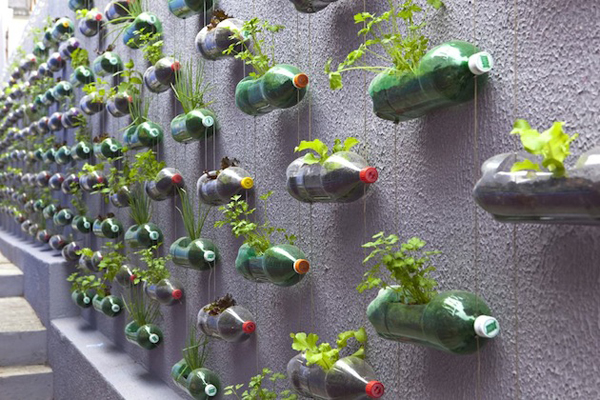 But Justina Blakeney offered a coconut decoration. The truth looks original and unusual.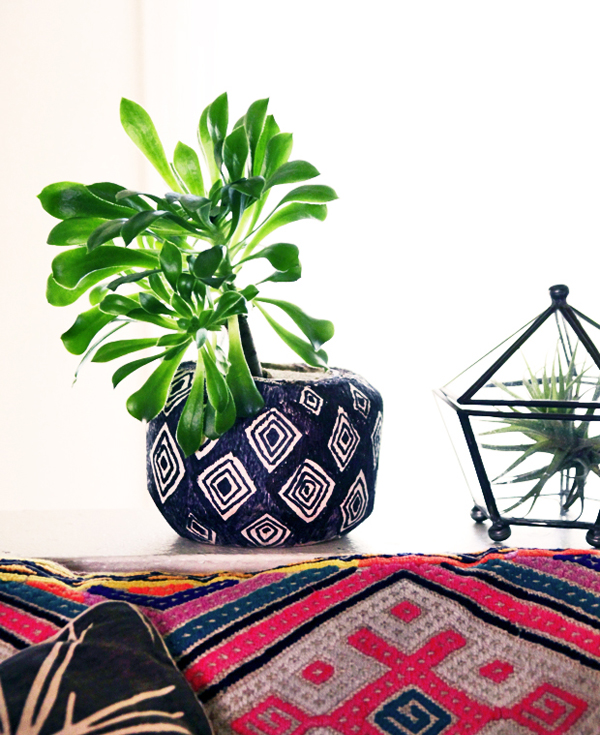 Remember, friends, that you can make a flowerpot or a flowerpot with your own hands with minimal financial costs, if you apply a little imagination and skill.
Such crafts not only perfectly decorate your home and garden, but can be a wonderful gift to your friends and family.
Very great ideas! For myself, I noted the option for seedlings, since we have our own house and there is enough land. I love to grow a variety of vegetables and, of course, every year the question arises, what.
And to do it in egg shells is very easy and also useful for the soil.
What good ideas for seedlings are provided in the article! I liked the option to plant the seeds in the eggshells.
I will advise it to my mother! How do you like the idea?
I could imagine the second life of bottles, glass, old furniture, etc., but the second life of the eggshell was not even suspected about it. Thanks, take advantage!
Ideas with cinder blocks and boxes are not new to me, but using shells, toys, and even corks is a great idea.
That's great! Every spring, so much money goes to biodegradable containers for seedlings, and then he made an omelette and here you have an eco-friendly pot.
We are glad to welcome you on our portal Design Museum! Furniture, interiors, light, decor, interior shows and famous designers are our best collection.