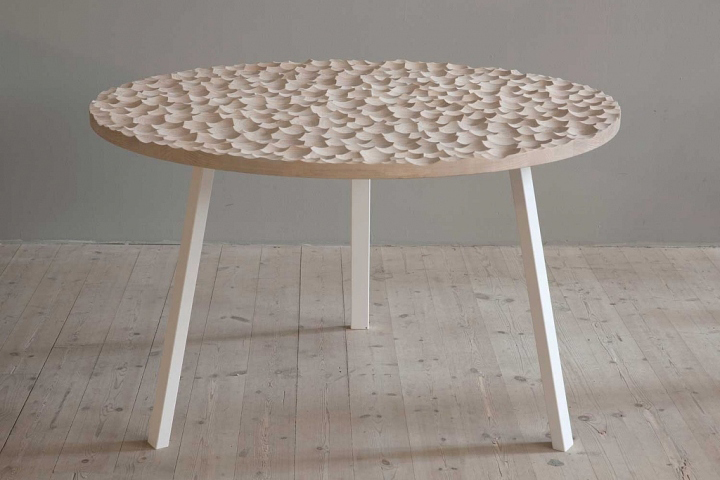 The original work "Umami" is a modern dining table, which was designed and manufactured by the Swedish specialist Sofia Almqvist (Sofia Almqvist). The name of the product Umami is a Japanese term that translates as "taste is the fifth sense organ".
The author uses this word to describe an innovative way of sharing food, implemented in a new piece of furniture. This creative masterpiece has a small size, so there is no room for laptops or additional devices.
At the same time, its fantastic ribbed surface allows you to creatively approach the meal, playing with the plates and forming a beautiful table setting.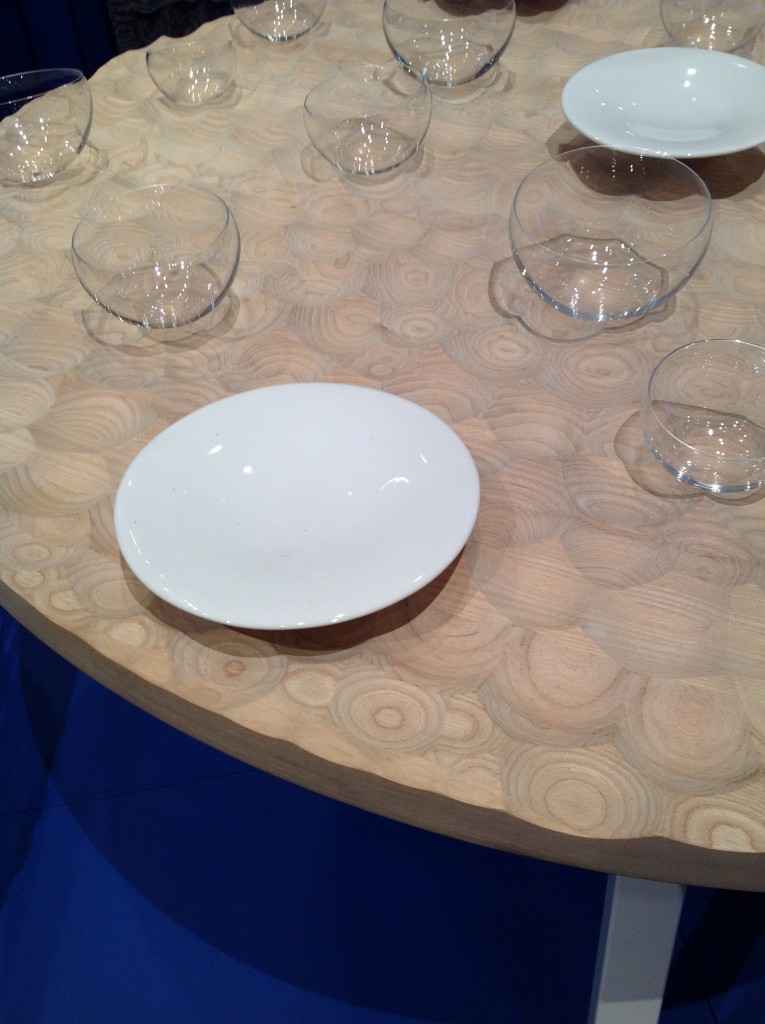 At the same time, an uneven tabletop means that the owner will need to use special dishes. The designer has developed a collection of transparent glass cups and ceramic dishes.
The concept of this creative masterpiece envisages that during the meal only small containers with food and delicacies will be placed on the table.
At the same time, family members and guests can easily share delicious meals and enjoy a family meal. This creative decor of the furniture set makes the dinner social, which allows people to relax in an aesthetically pleasing and friendly atmosphere.
A unique piece of furniture was nominated in the Ung Svensk Form category at the Stockholm Furniture Fair in Stockholm.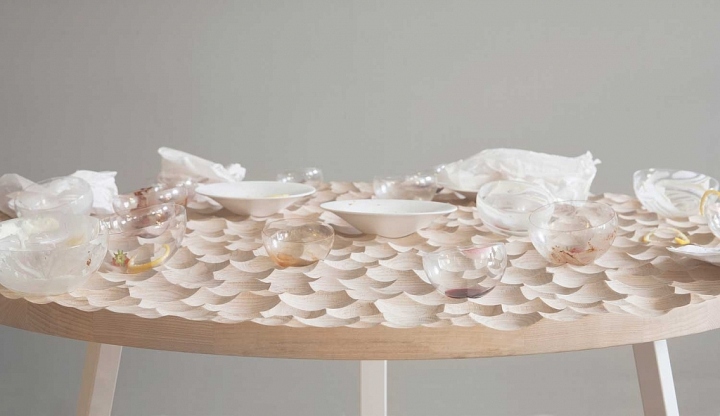 Furniture set was made using light textured oak wood, which gives its appearance an incredibly attractive and aesthetic look. In addition, this natural material is able to add to the atmosphere of the apartments a special comfort and homely warmth.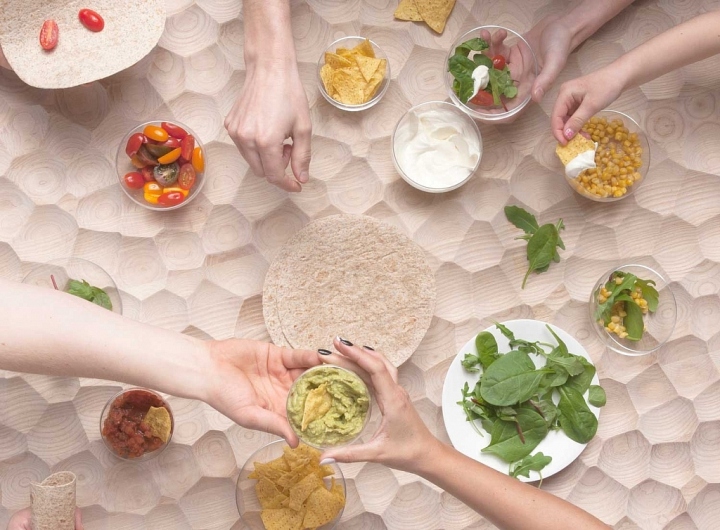 The tabletop decor was made in the form of numerous cup-shaped notches of various sizes, which make it possible to place small glass cups and plates in them, which the master also developed and presented to the world community at the exhibition.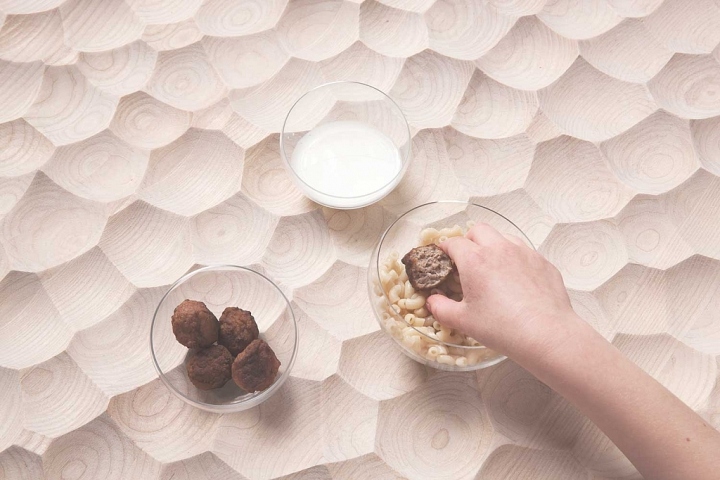 The creative table will be a great addition to any decoration, sustained not only in modern style, but also in the classical direction. It can be located in the guest lounge, bedroom or in the kitchen.
At the same time, his fantastic appearance will fill the atmosphere with incredible charm, creativity and individuality.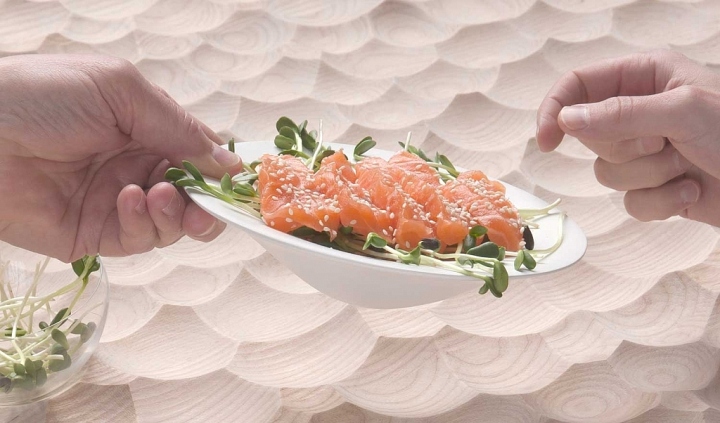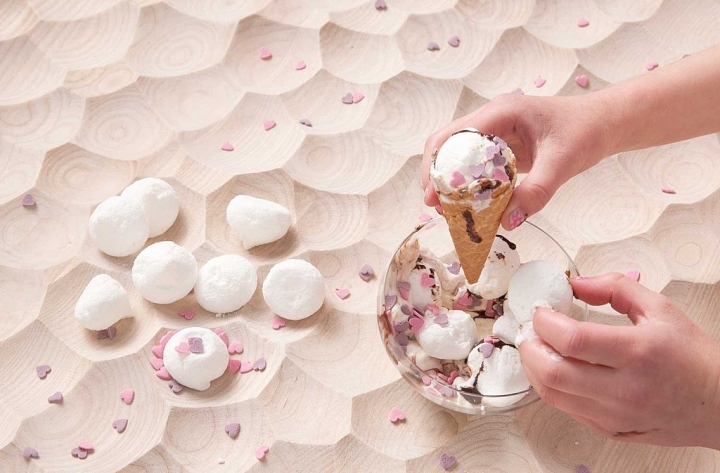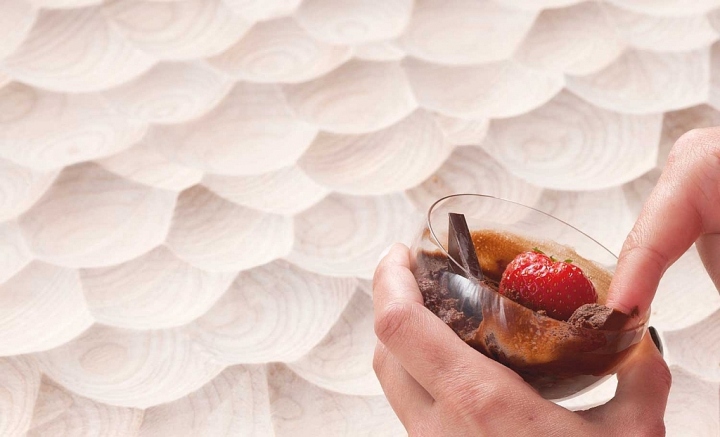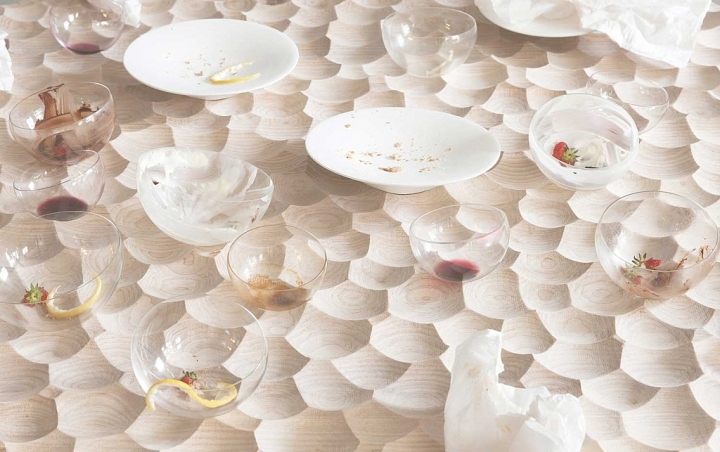 The stunning decor of the dining table called Umami by the Sofia Almqvist specialist is a delightful creative masterpiece.
It is distinguished by its exceptional construction, made using light textured wood, original appearance, wonderfully transforming the decoration of the apartments, creative decor of the table top with numerous unique hollows, as well as incredible charm, attracting close attention and interest of the public.
The photo of this design table causes a storm of emotions and delight. Who would have thought that the surface of an ordinary table could be so unusual.
The ribbed surface of the table makes it possible, and to purchase a special collection of dishes for him. This table brings playfulness and originality to the meal.
We are glad to welcome you on our portal Design Museum! Furniture, interiors, light, decor, interior shows and famous designers are our best collection.