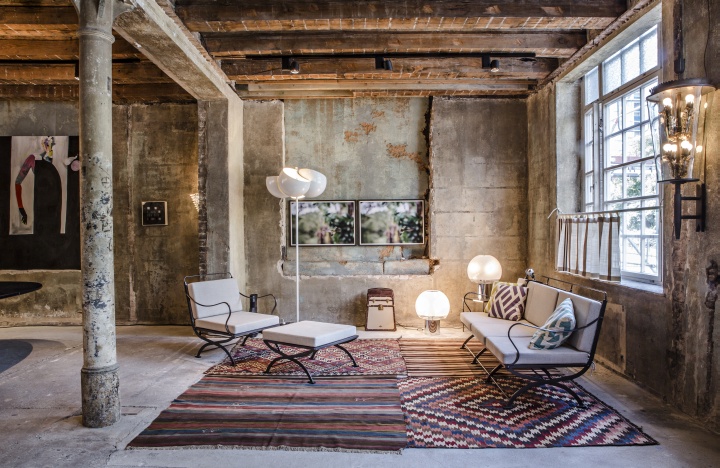 This abandoned historic building is a true architectural treasure of Berlin. And while the authorities are looking for funds for its restoration, artists have chosen the ruins.
And this is not a decoration and not an artificially aged stone – these are the real ruins!
There are exhibitions of conceptual painting by contemporary European artists. Creative people are sure that there is no better frame for their work than a half-ruined architectural masterpiece of the XIX century.
Past, present and future mixed up in this exhibition hall into one delightful whole of time and space. The exhibits presented here are long remembered for precisely such an environment.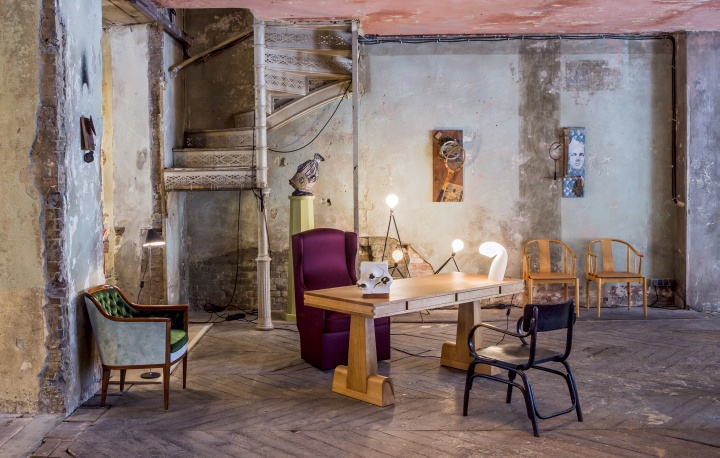 The curators of the project are quite famous people in Berlin. Gisbert Popler is a creative architect, and Eric Hofstetter is an antique dealer and an expert on antique furniture.
They not only personally decorated the old building, but also provided financial support for the project.
Using fabric, furniture, art and design from different times, they created a unique composition that fully justifies its name – the "Lost in Time" exhibition hall.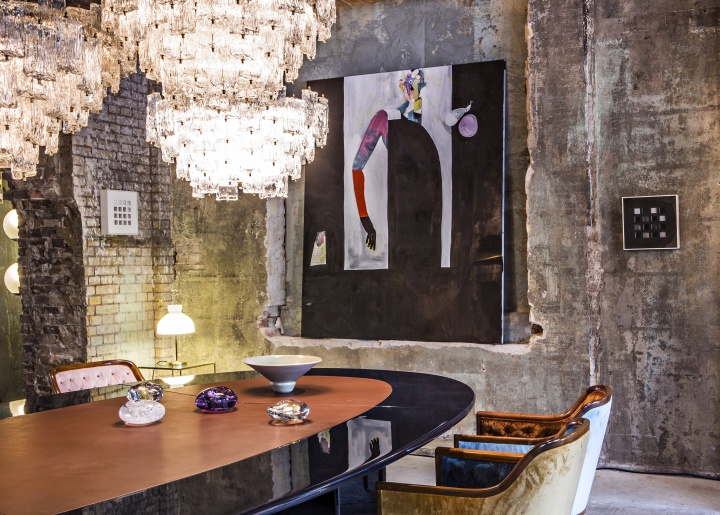 The project turned out to be unusual and multifunctional: there are not only exhibition halls, but also art studios, boutiques, and conference rooms. You will not be able to accurately determine the unique style of the interior, but you will almost certainly find something interesting for yourself among a kaleidoscope of styles and eras.