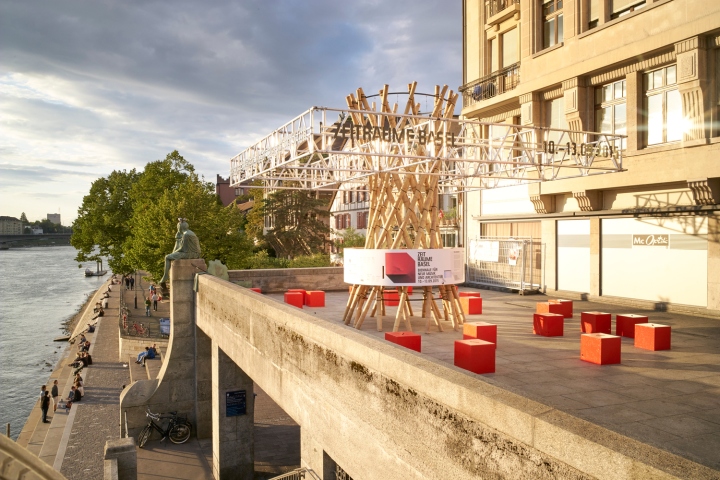 HHF Architects have created a temporary pavilion for the first Biennale of modern music and architecture ZeitRäume, held in Basel, Switzerland.
The installation, which reaches almost six meters in height, consists of simple parts – a huge drum of bamboo trunks and a roof of carpentry brackets. With seeming stability, the structure of the structure allows vibrations in the roof area, especially when the wind blows.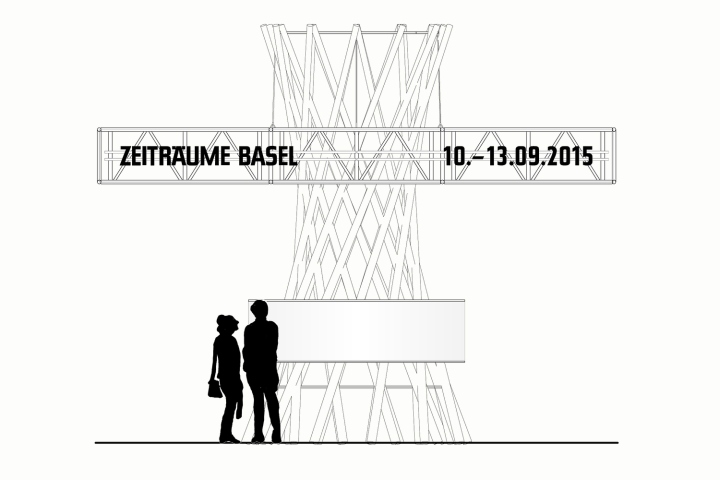 The information panel, located under the moving roof, provides information about the event. The presence of puffs, cubes, where you can sit, makes the area in front of the pavilion a place for rest and meetings.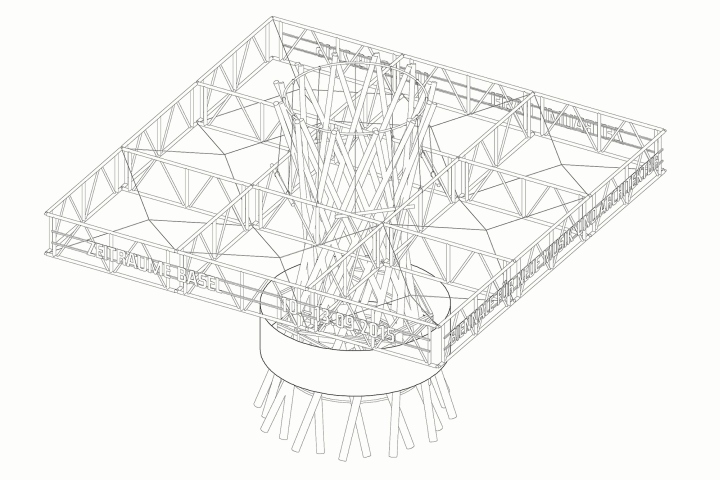 The pavilion is located on the site in front of Mittler Brücke (Middle Bridge), one of the main attractions of Basel. This is an open space with excellent acoustics that forms a barrier between two different parts of the city.
On the one hand, there is a closed and noisy Greifengasse, filled with the specific sounds of trams and a crowd rushing about their business. On the other hand, a free and quieter space oriented towards the Rhine.