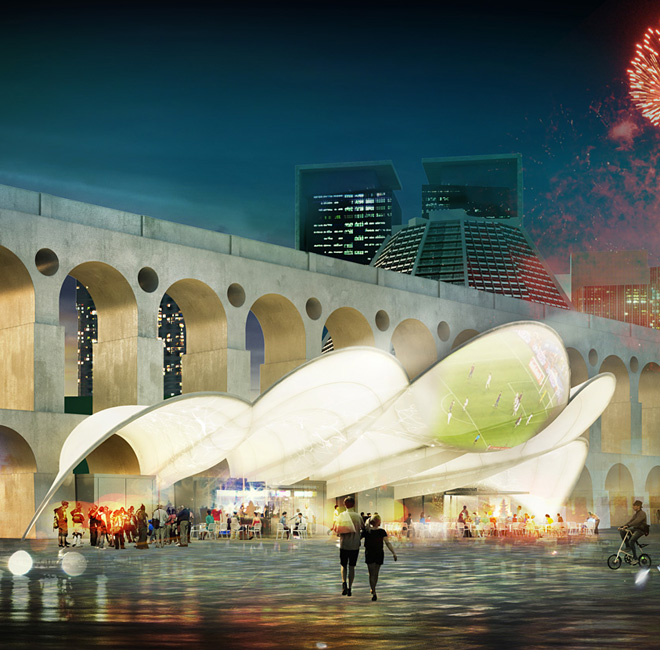 The French studio Mekene won an international design competition held in the Brazilian capital city of Rio de Janeiro – the literal translation of the "January River". Young architects received the main prize for the original pavilion called "Wing of Glory" ("Wing of Glory"), which adjoins the ancient aqueduct Arcos da Lapa (Acros di Lapa) on the square in the very center of the city.
Regular readers of the Museum of Design will be interested to know that the aqueduct of Acros di Lapa was built in the XVIII century by analogy of ancient Roman buildings and was intended to supply fresh water from the Carioca River to the city center.
Soon, a more modern water supply system was built and the aqueduct was used as an overpass – at the end of the 18th century, a tram was launched through it, which even today delivers city residents to the Bohemian quarter of Santa Teresa.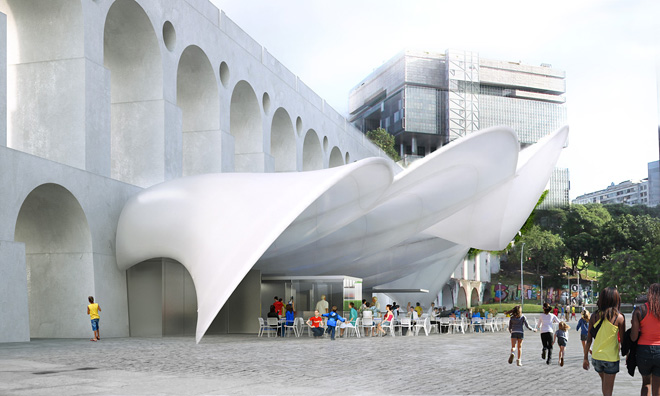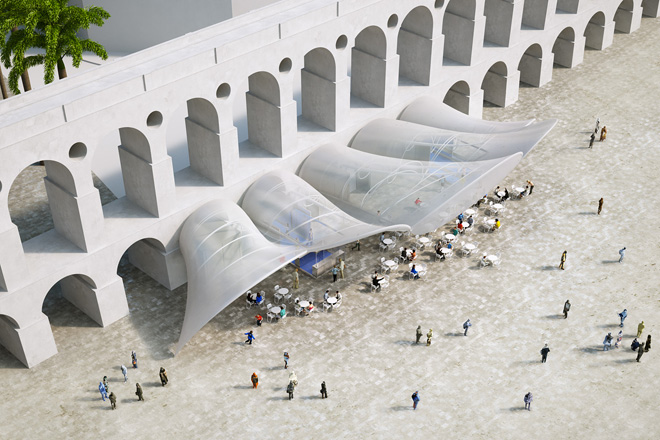 Tourists from all over the world come to Rio de Janeiro to take a photo against the background of Arcos da Lapa and ride on an old tram that shakes all the ancient building as it moves.
The original design of the pavilion is made of a tubular aluminum frame to minimize the load on the supports of the ancient aqueduct, and a special fabric pumped with air is laid on top.
Such a roof guarantees visitors 400 sq. M. meters of shadow in the sultry noon. In between the pillars, functional rooms are arranged – in the extreme compartments there is an information center and a souvenir shop, a dressing room and an office, then a cafe and a coffee shop, and on the other hand toilet rooms.
In the central doorway is a pantry.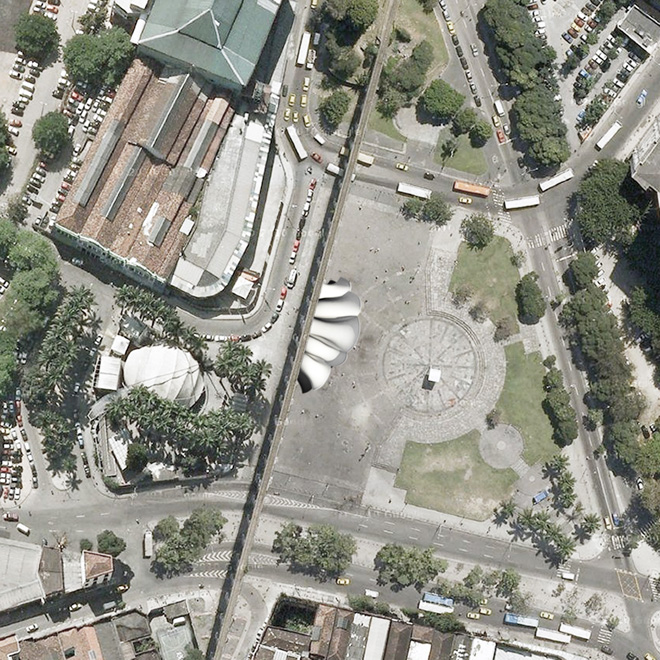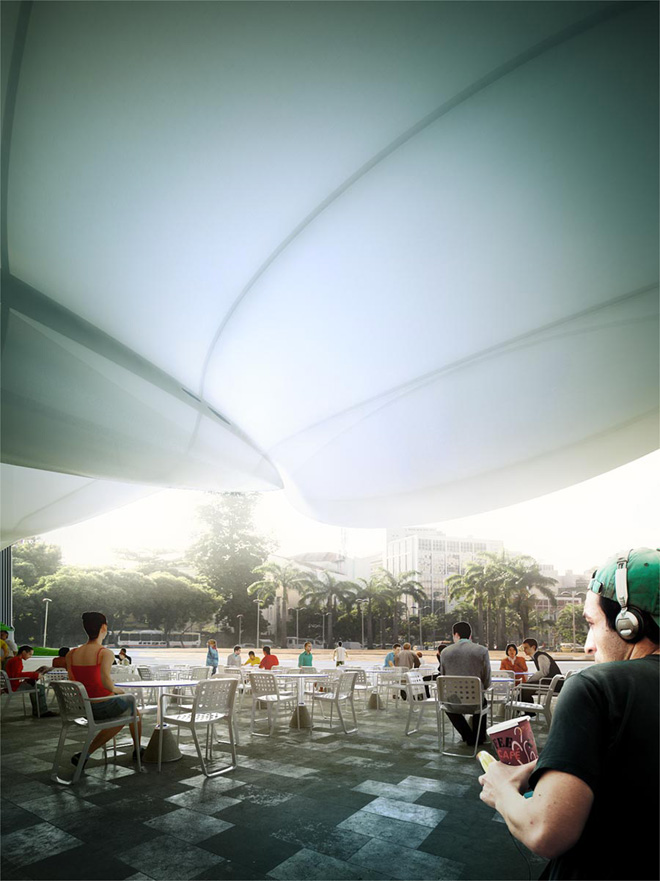 The central membrane "is made in such a way that it also serves as a projector screen on which to watch matches during the 2014 World Cup. With the onset of dusk, all the "wings" of the pavilion glow with soft white light, contributing to the lighting of the night city.
Studio "Mekene" is located in its own office in the French capital city of Paris and offers its services in architectural visualization. Young architects and designers use their own know-how to achieve high-quality, diverse projects.
On the account of the young team there are already projects that have become known to the whole world and have been highly appreciated by specialists in the field of architecture. Here is a list of only the most famous of them – "Blooming In The Wind" – a unique tower in "Zabeel Park", Dubai, United Arab Emirates, "Wine Museum" ("Wine Museum") in Santiago de Chile, "Lima Lofts" – a residential complex in Peru and "Tout accessible" is an original bridge located in the French capital city of Paris.