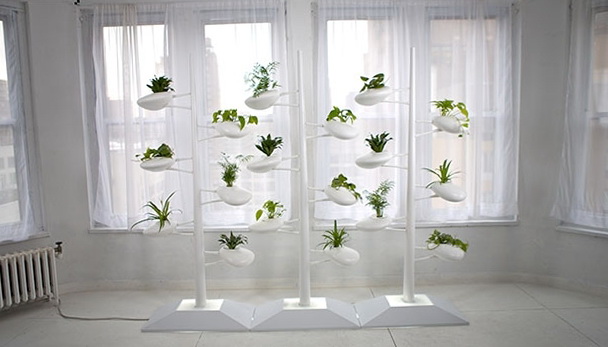 The Design Museum draws your attention to the invention of Brooklyn-based designer Daniel Trophies, which is a self-contained system for growing ornamental plants.
This unusual flower girl can serve as a screen, and with its help it is very easy to zone a space. Thus, it is a unique and functional item of decor that can be placed in a limited space of urban housing.
The so-called "live screen" was presented at the Milan Furniture Fair (Milan Furniture Fair) in 2013 in the SaloneSatellite section. The system of internal autowatering of plants using hydroponic technology simplifies and automates the process of caring for them, which is very important with the modern pace of life, which does not always allow you to allocate enough time for your favorite hobby.