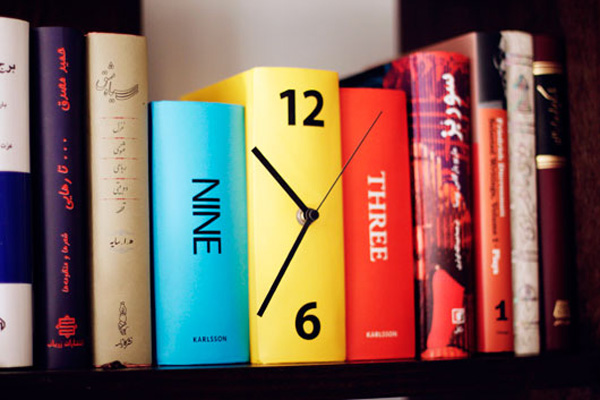 Mankind has been counting time since time immemorial, and in the modern world, watches have long become commonplace. And, nevertheless, there are people who are ready to surprise us, dear guests of the Museum of Design, with the unusual solution of the measurement instrument that has long been customary for us.
This ingenious clock is made of books on the shelf.
In all this work of modern art involved only three books. In the central book is hidden clockwork with arrows.
The dial is marked with only two digits printed on the book spine of the central book, and the numbers 3 and 9 are indicated by the words on the spines of two adjacent books.
Acquainted with such a creative decision, many would have a desire to put such watches at home. In a sense, they can be called invisible watches, because not everyone will immediately notice them among the books on the shelf.