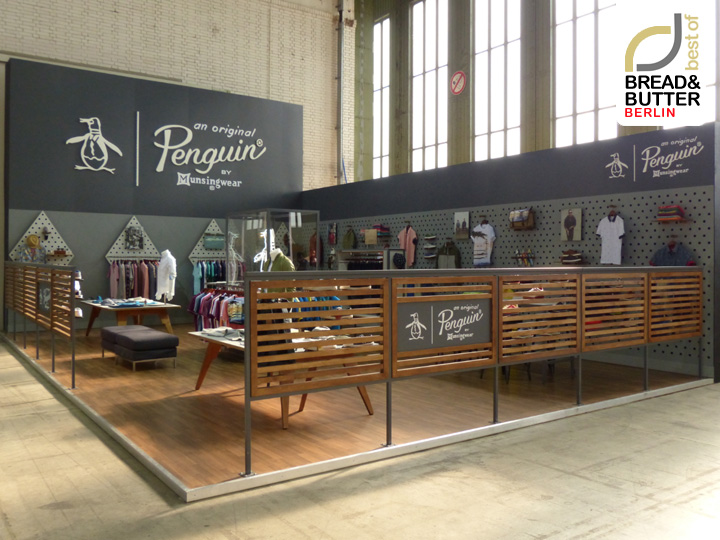 Original Penguin is a successful brand that produces men's, women's and kids's clothes in classic American style. Its official logo in the form of a funny penguin is remembered once and for all, while numerous images conquer once and for all.
At the time, iconic Polo shirts by Original Penguin were flaunted by celebrities such as Frank Sinatra, Richard Nixon and Dean Martin. Bread Visitors Butter Berlin 2013 could appreciate the advantages of the new men's collection of the brand.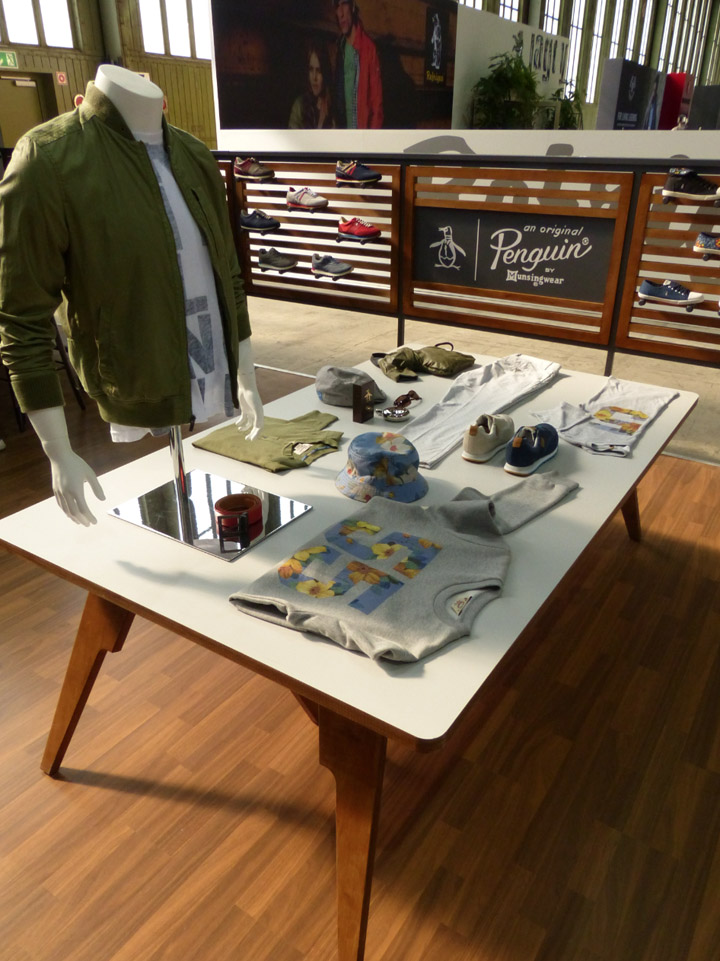 For the design of the exhibition space was used at least large structures. The site limits are a low podium with a contrasting floor covering and an elegant American fence in the style of American ranches.
Perforated wall panels act as a backdrop for demonstrating base models. Tables are used for the integrated display of individual lines of the collection.
The brand symbol, a charming and very stylish penguin, is greeted by visitors.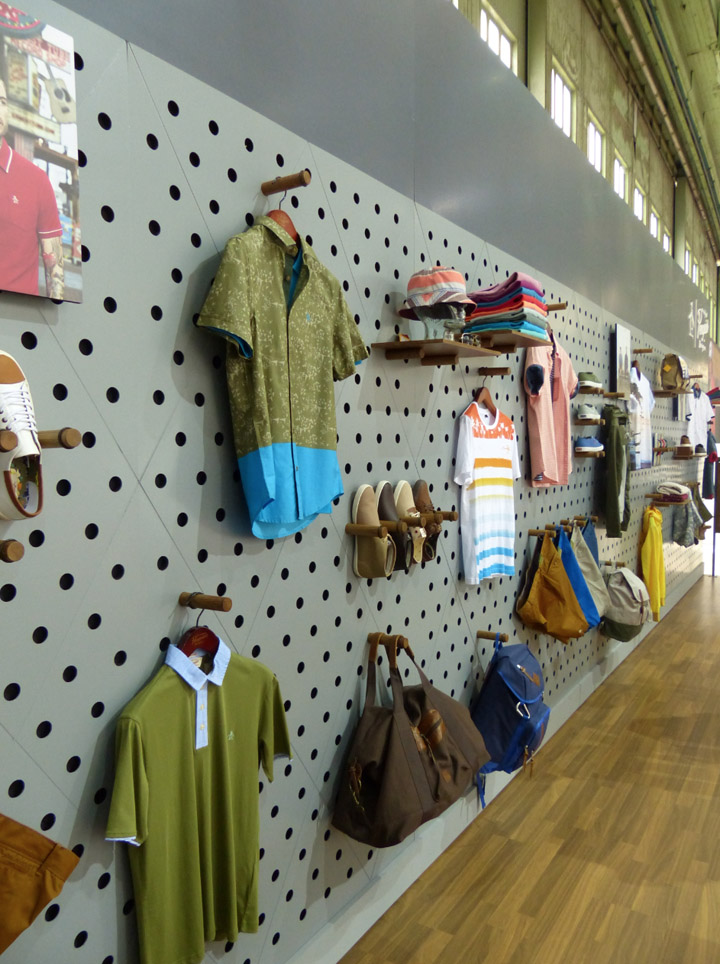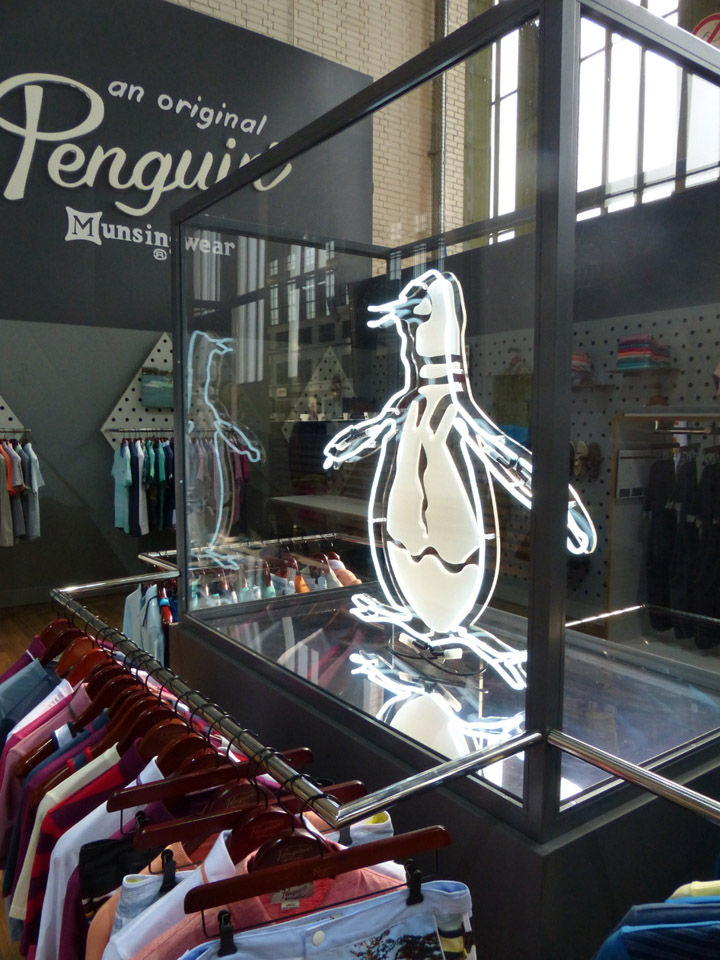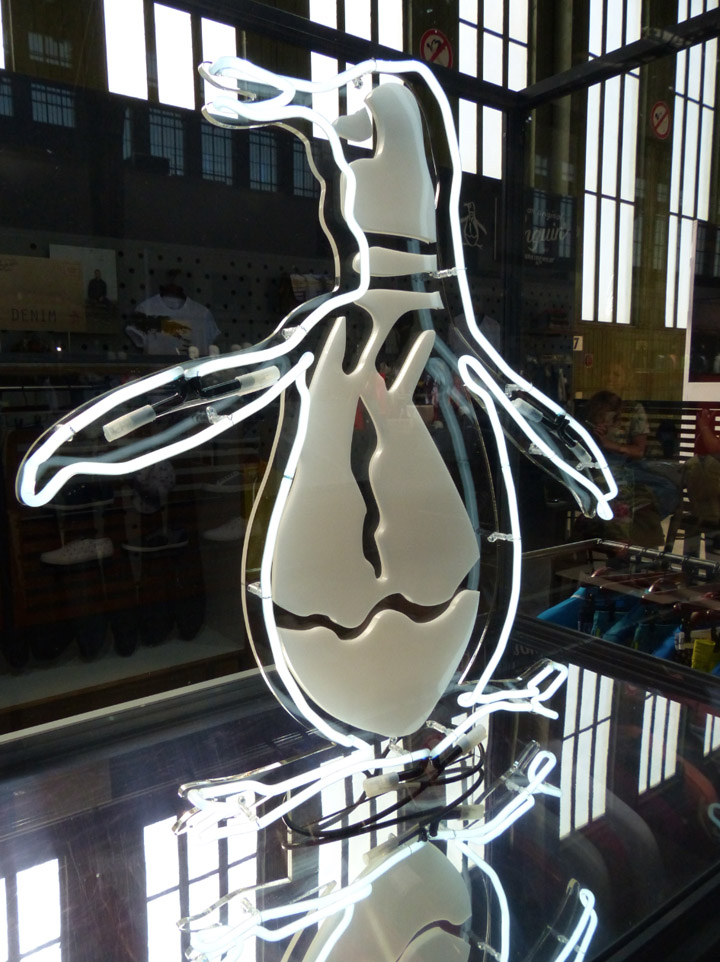 In conclusion, it is worth noting that the brand with an almost 60-year history of the Original Penguin remains relevant today, and the army of its fans continues to grow. Special thanks to the specialists of Yum Design, who developed the pavilion design project: it was they who were able with a high degree of accuracy to convey the essence of the exhibited collection.