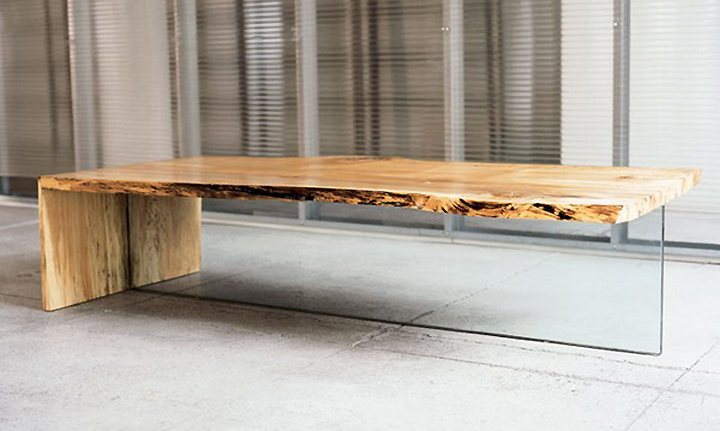 How often do we think about how much wood products retain their unique texture? Sometimes it is difficult to distinguish that in front of you – plastic or natural wood, so its texture is impersonal.
All its unique roughness is smoothed out, the warmth of this wonderful material goes away.
It seems to me that it is unfair. How many trees are cut down for the manufacture of boards for furniture or construction.
Where does what is considered illiquid disappear?
Knotted places, bark, trunks bent by natural growth. Where is it? Burned, thrown away, recycled into sawdust.
A design team from John Houshmand, a company dedicated to preserving the forest, created an intriguing example of a low table.
It is made of wood maple and glass and has a unique in its organic look. Its asymmetry is really charming, and the glass foot adds elegance.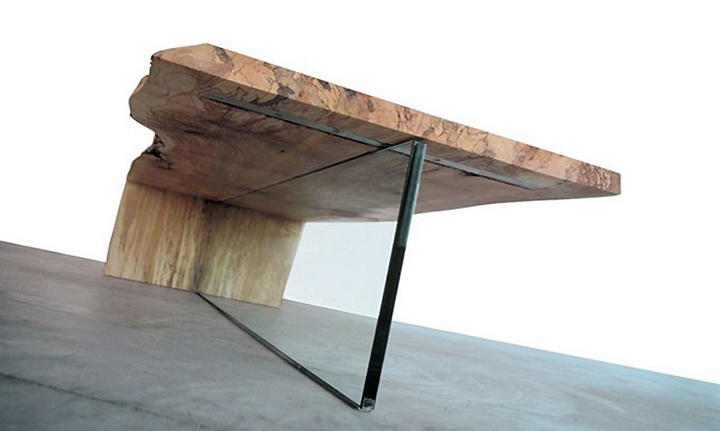 The developers shared their thoughts: "It is necessary to understand the characteristic aspects that a tree carries. We have made certain conclusions after many years of experience with it.
Instead of smoothing its irregularities, it is better to highlight them. Only then will we extract the real beauty that is in every trunk. You just need to be able to see it and skillfully emphasize.
It is in this heterogeneity that the magic of this design lies. "