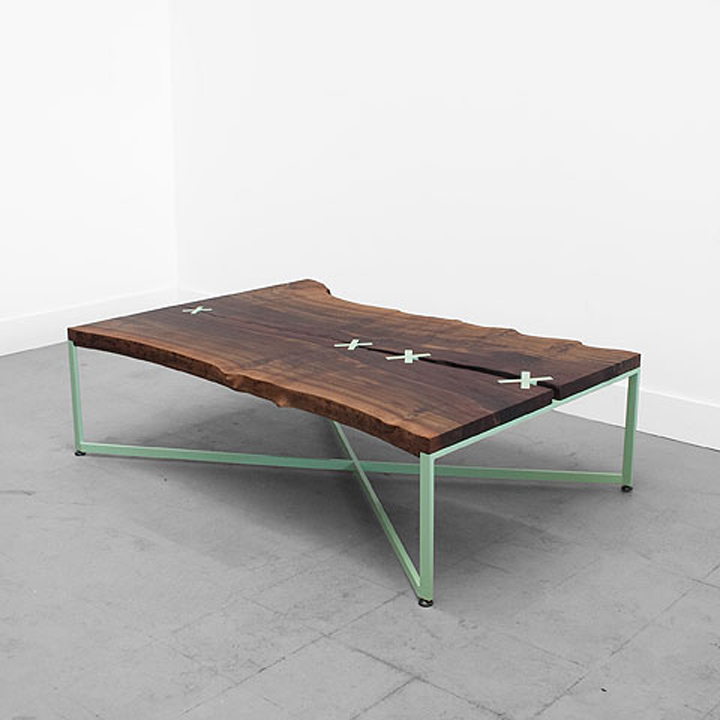 Many modern designers draw their inspiration from nature. Today, readers of the popular forum will get acquainted with the original design idea, which promotes environmental rationality.
Here materials are used that have lost their main functions.
The stitched table is one of a kind. It is a slab carved from hardwood.
Split in natural conditions into two parts, the plate is fastened with the help of four cross-shaped "stitches".
These sea green stitches are made of recycled plastic. They create a contrast with the walnut-colored countertop and highlight both the natural beauty of the tree and the functionality of the artificial elements.