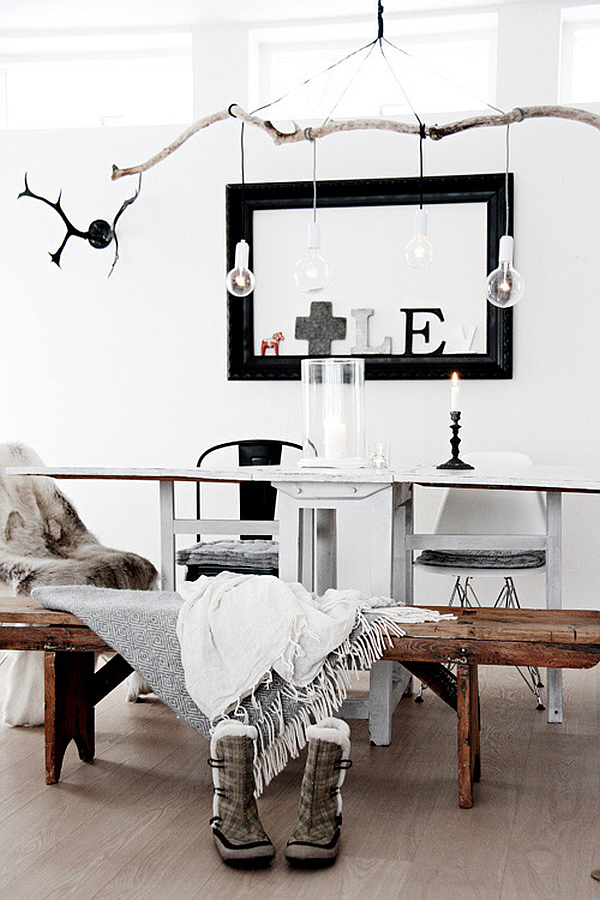 Labor turned man into an almost perfect being, exalted above all living organisms of our huge planet. It is terrible to imagine that it would be, do not take our ancestor in the hands of an elementary stick.
However, we irreversibly strive to improve technologies where the mind prevails over physical activity.
Children spend more time not in the fresh air, but in company with a computer. Men will soon forget what a hammer and other tools are. Products from supermarkets replaced delicious homemade food.
Nature gradually fades into the background.
Change the situation in the power of each person: fill your home with homemade natural objects; spend more time with your family in the woods, parks, near the water; Learn to cherish and love what life has given us.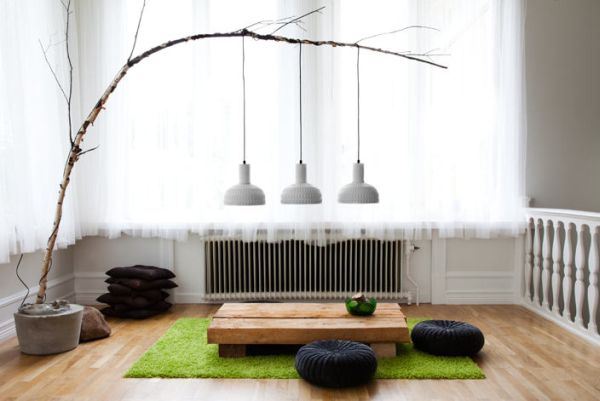 On the site of the Museum of Design our visitors will discover the wonderful world of home-made lighting devices. You will learn how to turn a dry branch or an unusual snag shape into a work of art.
You will become a designer and a loyal fan of a very fashionable in our time ecological style.
To create a decorative lamp, there are two ways: you can use natural materials for support, combining them with factory lampshades, or make a completely natural lighting device, where only a light bulb and electrically conductive elements will be artificial.
In any case, the choice depends only on your personal preferences and manual dexterity.
Let us consider the first option. Believe me, each stage will be fun and useful for the whole family.
We will visit the forest with the children and find a tree trunk of a suitable texture or a strong branch. After a wellness walk, you can get creative. Peel the bark and varnish the branch.
After processing, mount a light bulb in the barrel, drill holes for wires, install a lamp shade.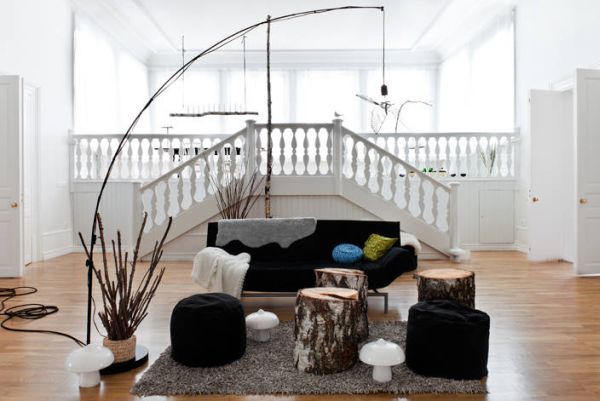 Masterpiece is ready! And a new, original floor lamp illuminates your apartment with a good mood and warm memories.
And now let's talk about more serious work, so to speak, for professionals. Why not make a chandelier from grape rods or willow vines?
Special skills in this noble cause are not required. Find an old lamp in the household, firmly tie the edges of the rods to its base. Then bind them together as fantasy suggests, and fasten the ends on the horns of the chandelier.
It remains to determine the color and color. Simple and beautiful.
Such an element looks vintage, as if unexpectedly appeared from the past century, and at the same time naturally and organically. The result of joint labor of nature and man.
Creativity should be fun, which is why great artists have swept away all the conventions in their path. Floor lamp can be created from transparent paper, wooden or metal slats and small twigs.
Create a form yourself or look at the options on the Internet.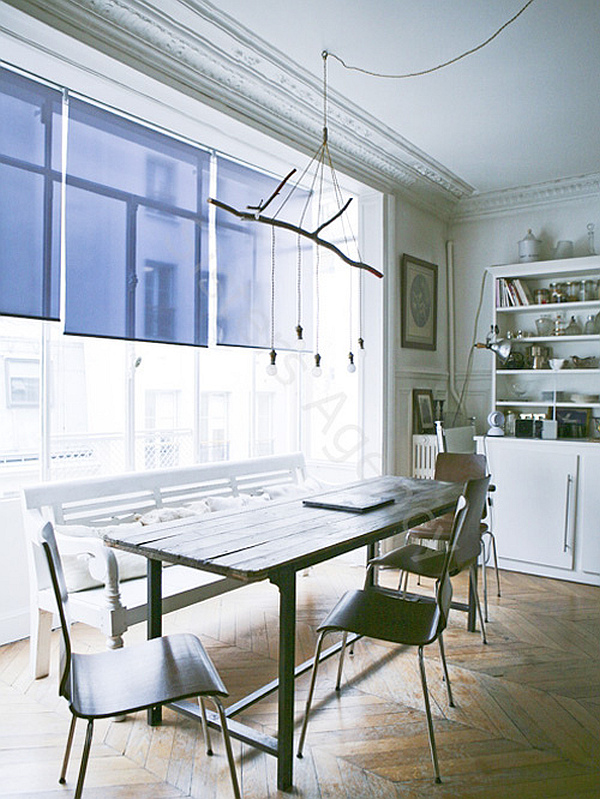 First of all, build a frame, cover it with parchment. Fix the cartridge inside. Modern lamps, such as EEFL, perfectly illuminate without emitting heat, with them your lamp shade will not suffer.
As a result, we decorate it with branches using a hot melt glue gun.
Similarly, only using wire, you can make a creative pendant for the living room of a country house.
In the evenings, sitting by the fireplace in the blizzard, you will warm up not only with the warmth of the dancing flames, but also with the wonderful gifts of generous nature.