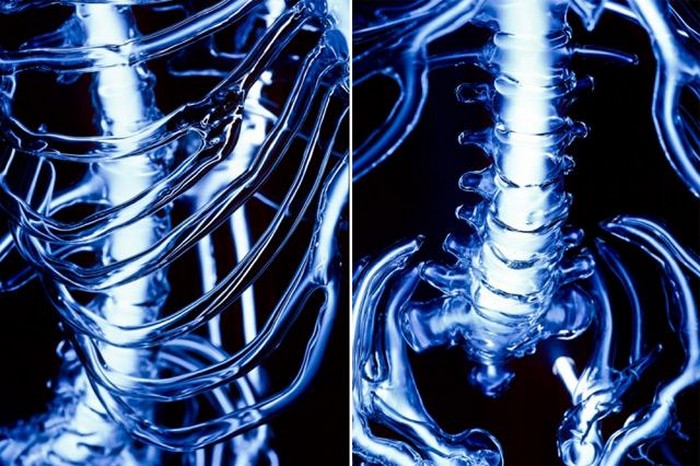 Portland's sculptor, Eric Franklin, is the creator of truly stunning anatomical sculptures, completely hollow inside and filled with ionized krypton, making them glow like neon lamps.
According to Eric, the glass skeleton is a favorite piece from the whole sculpture series. 2 years of hard work, 1000 grueling hours – and here's the result: a magnificent creation of borosilicate glass, fascinating to the eye.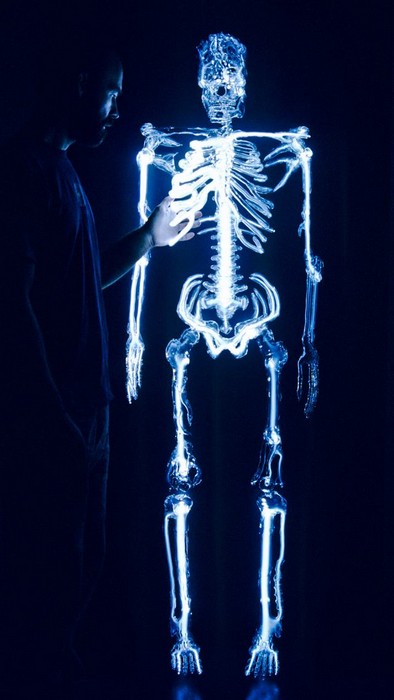 The work is incredibly complex and laborious, it is necessary to combine hundreds of glass tubes into a common construction. When connecting, the main thing is to maintain the integrity of the links and their tightness, any errors can lead to contamination of krypton, and it will no longer glow.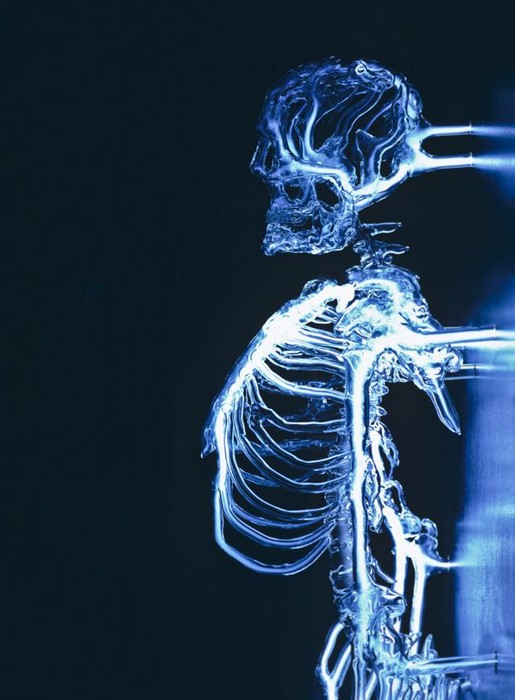 After the first stage is completed, all water vapor and dust particles are removed by vacuum, then krypton is introduced and the sculpture is sealed. Franklin admits that due to the fact that this is an incredibly time-consuming process, he has to constantly be on the border of love and hate for his creation.