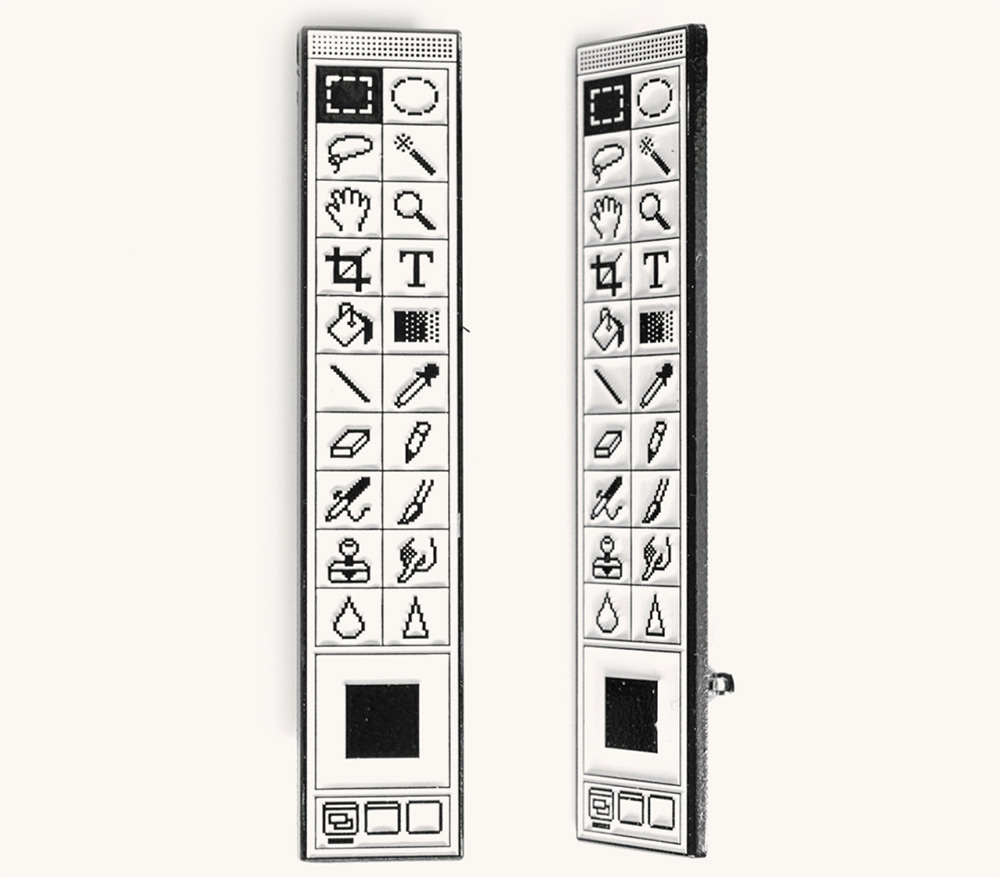 A famous designer from Chicago, Max Temkin (Max Temkin) created an original hairpin, which depicts a retro Photoshop panel in miniature.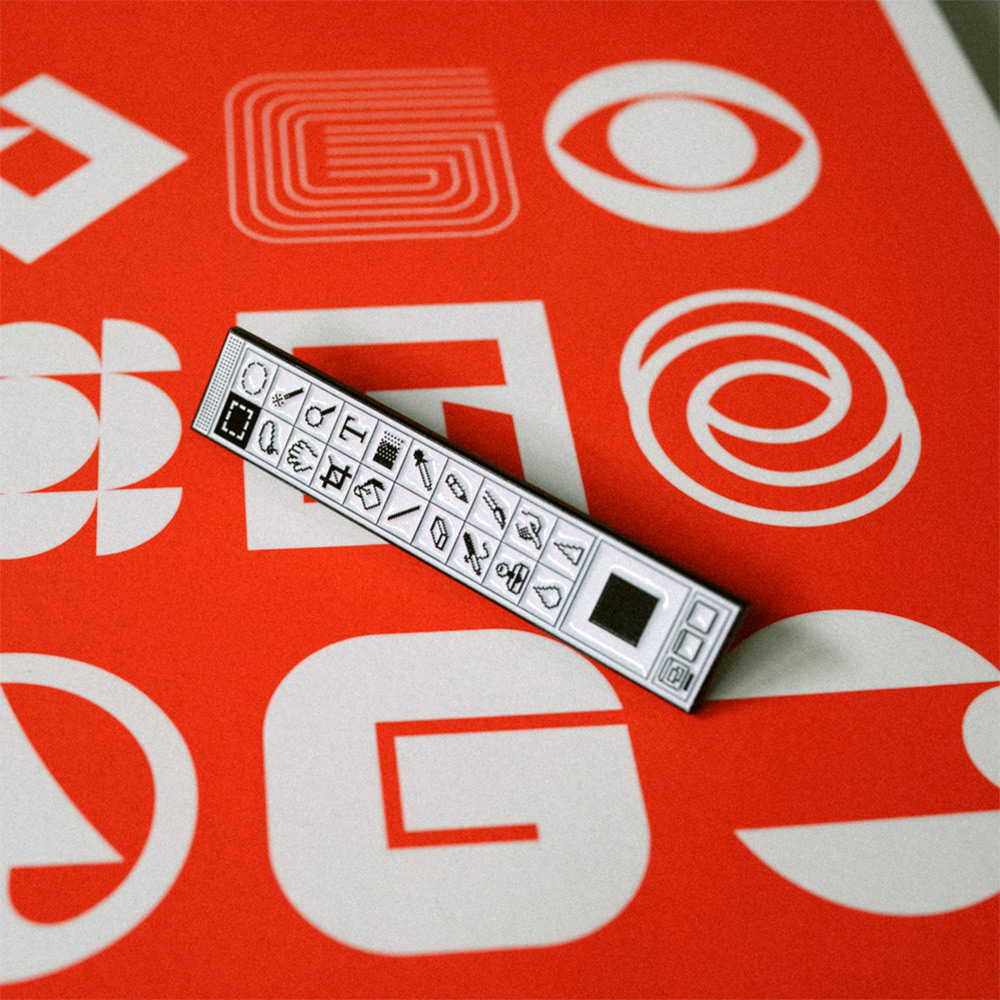 A beautiful enamel "gadget" on a 7.6 cm nickel base is a tribute to a special anniversary date. The popular graphic editor celebrated 25 years of its existence.
In the very first version of the program it was possible to process fairly simple snapshots and drawings. Over the years, the functionality of the editor has found simply magical possibilities in image processing.
But the Photoshop panel continued to retain the main "buttons", which made it well recognizable and facilitated the transition of users to new versions.
For veterans of the program, the appearance of the first set of tools causes nostalgic feelings.
Do you want to please this photoshop? Now you have this opportunity.
The original accessory is sold at an affordable price of $ 10 directly from the author's website.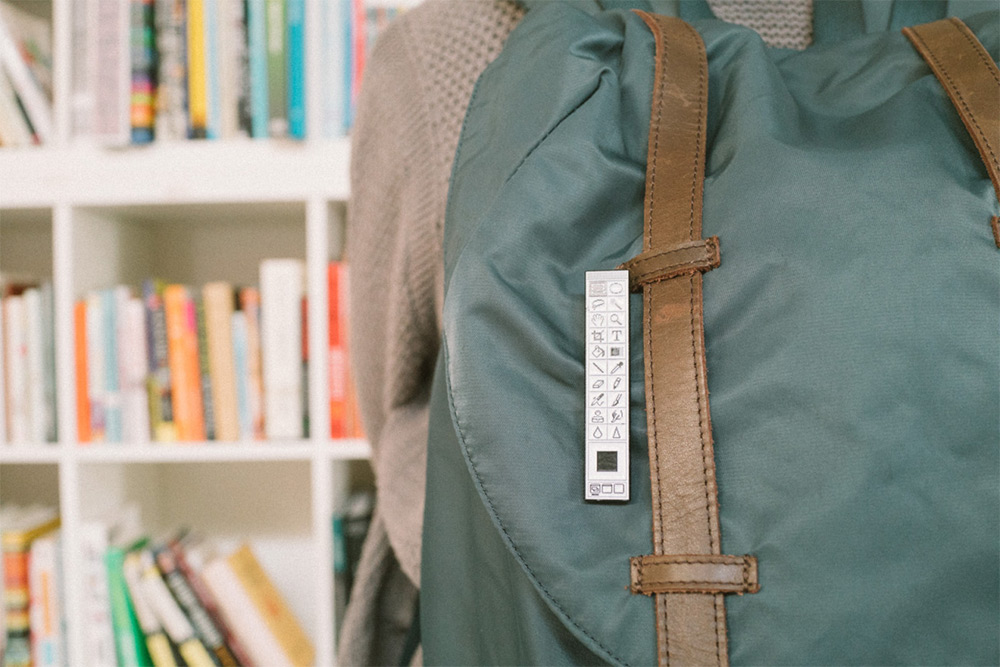 Temkin's clients include such famous personalities and brands as Barack Obama, Jonathan Colton, and the Electronic Frontier Foundation.
The Museum of Design has prepared a selection of images as ideas, where you can attach an elegant piece.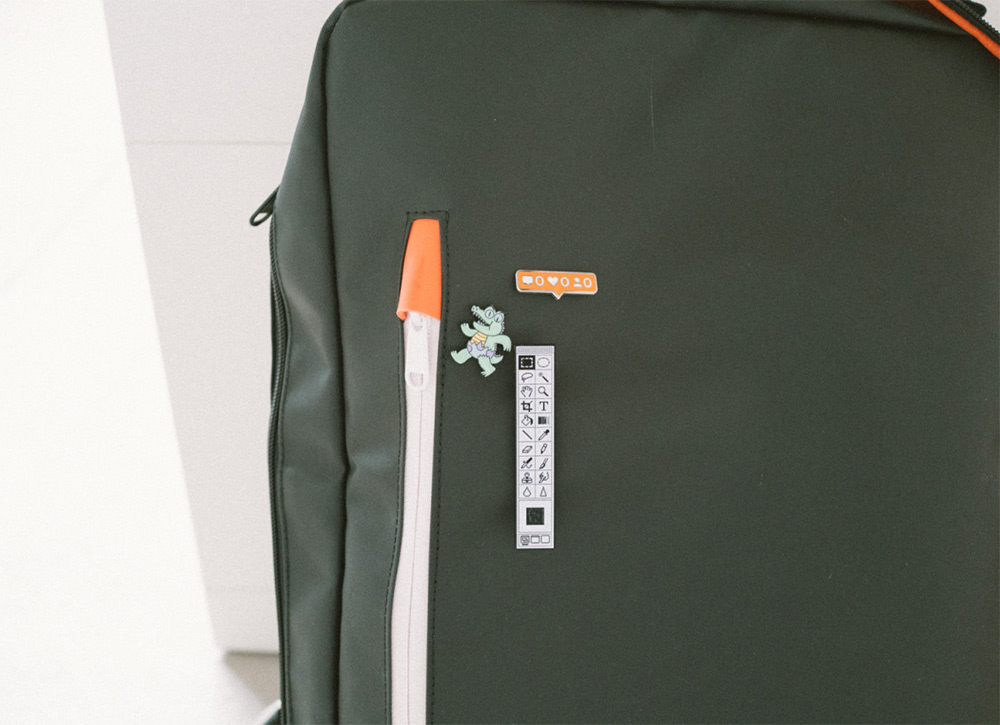 Write in the comments about your impressions!