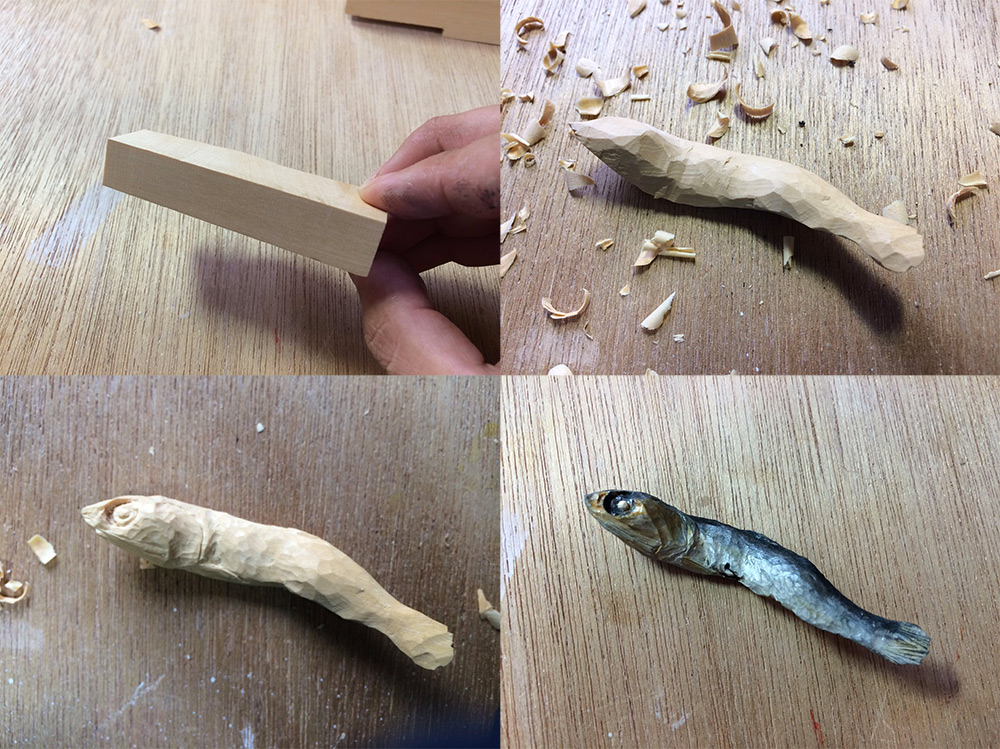 Seiji Kawasaki (English transcription – Seiji Kawasaki) is a Japanese master specializing in hand-made wood carving.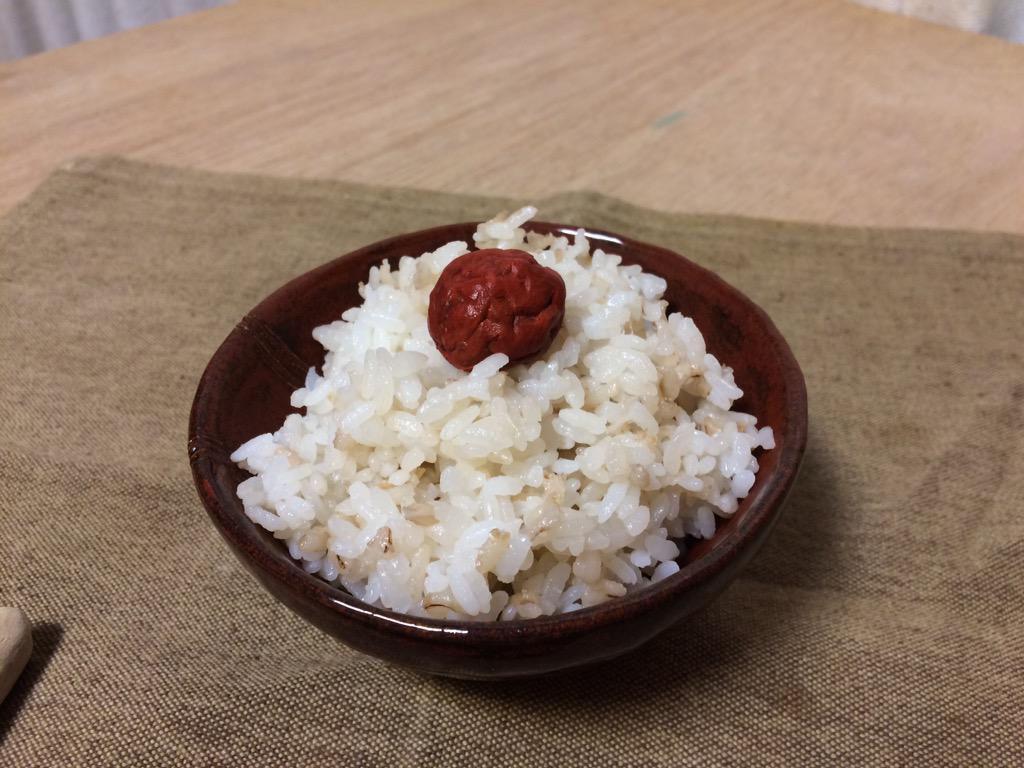 Fabulously realistic sculptures that depict various edible products — chips, shrimps, asparagus, toasts, peppers, dried minnows — come from his hands.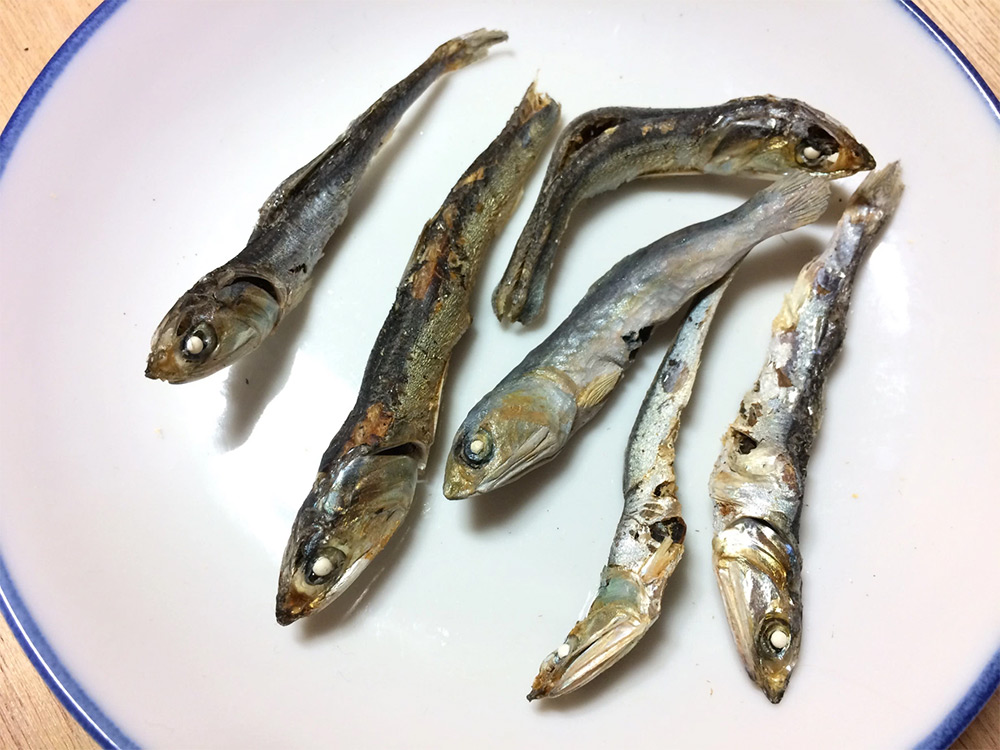 For the sweet tooth prepared a special menu in the form of tiles of white and black chocolate, crispy croissants.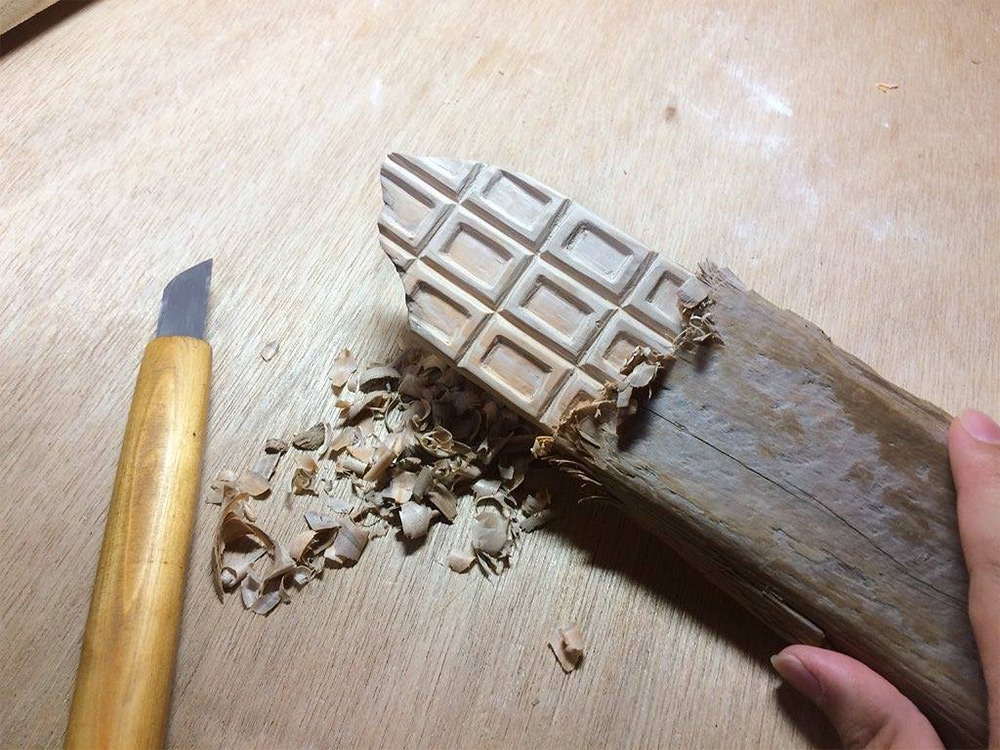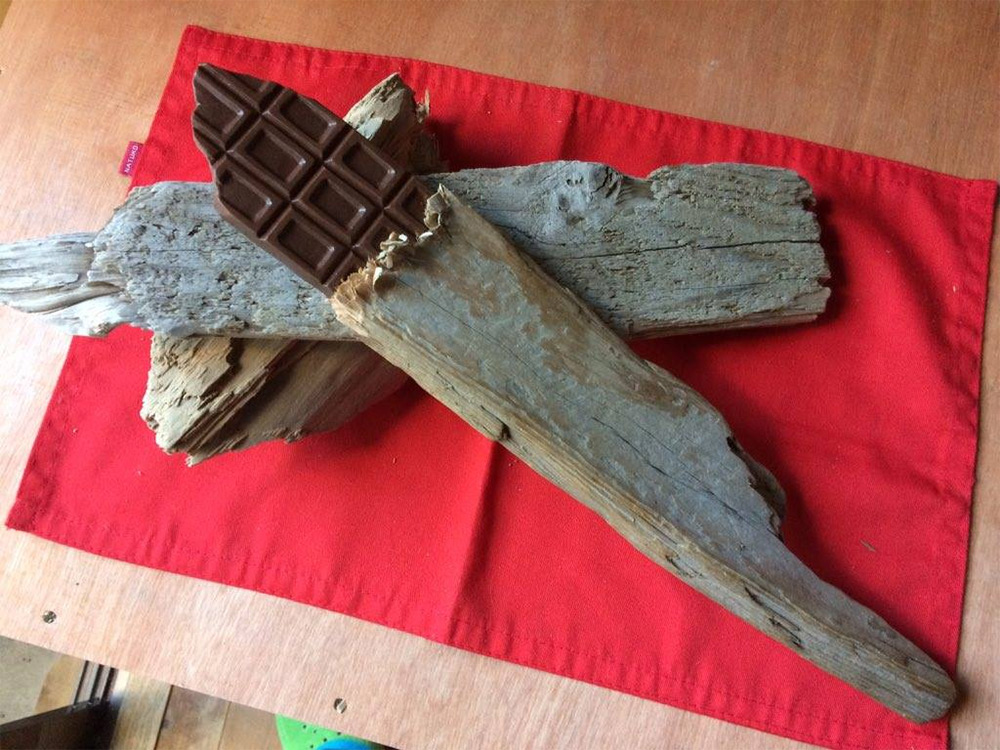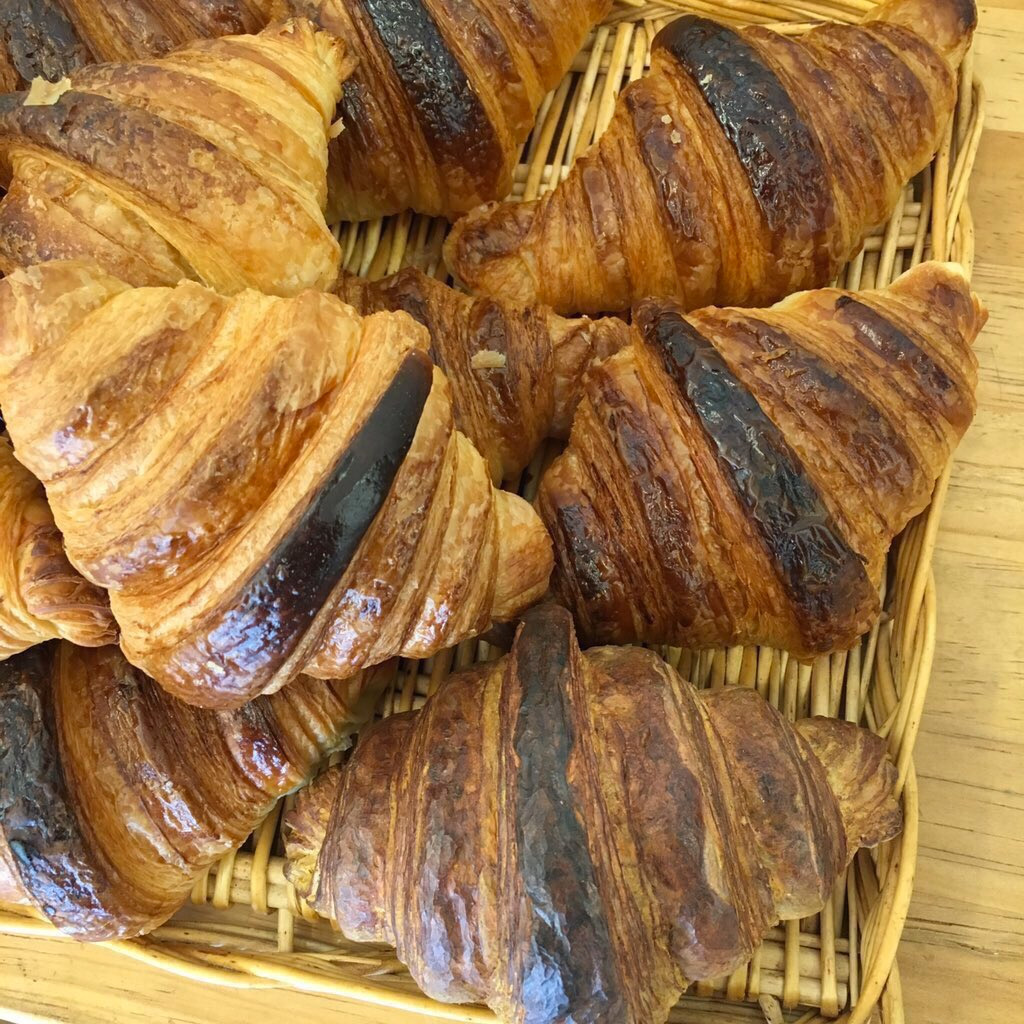 The sculptor, like a fairy tale wizard, can reproduce any culinary sophistication from a simple piece of wood.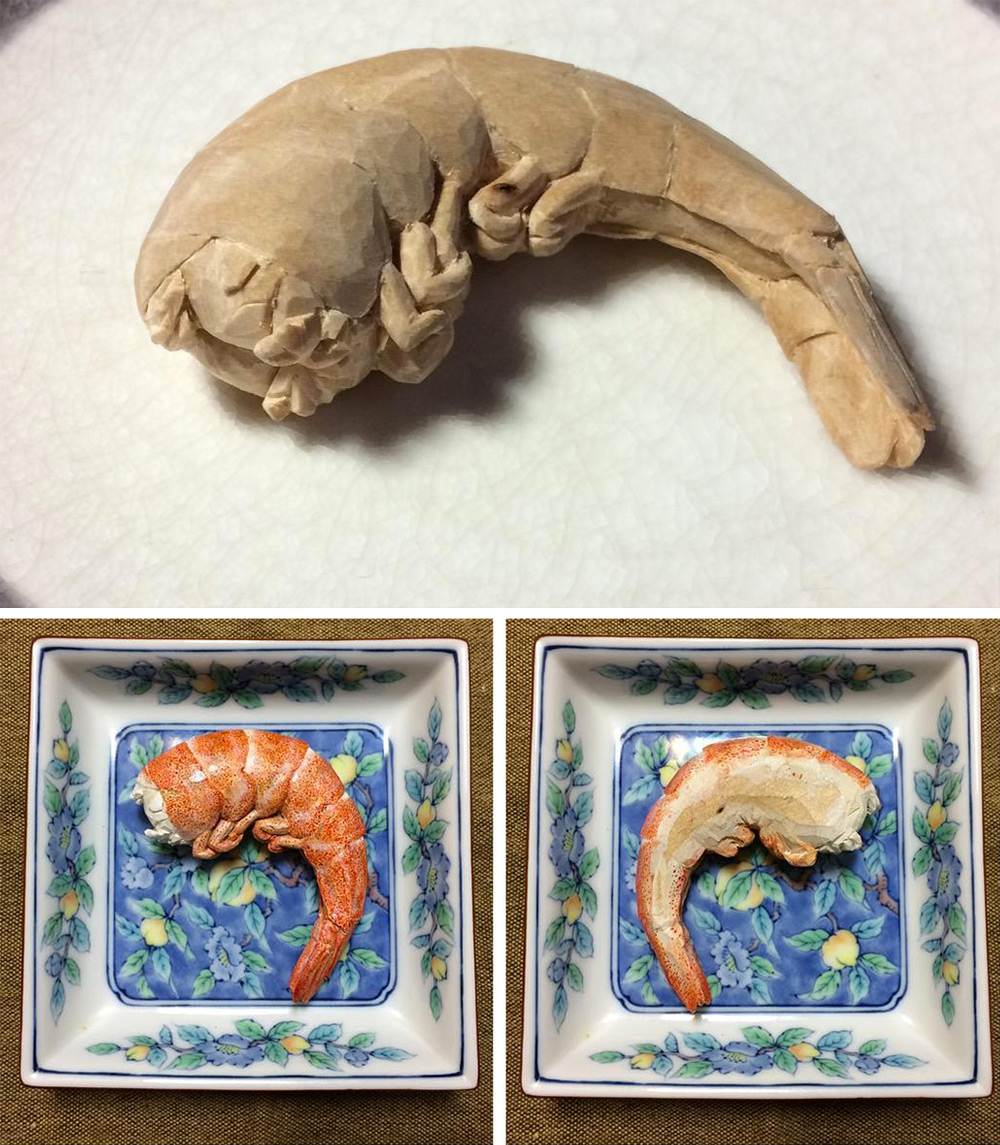 Hand carved to perfection. "Food" imitates its real prototypes so accurately that it is difficult to resist not to try them for a tooth. To avoid an extraordinary visit to the dentist this should not be done.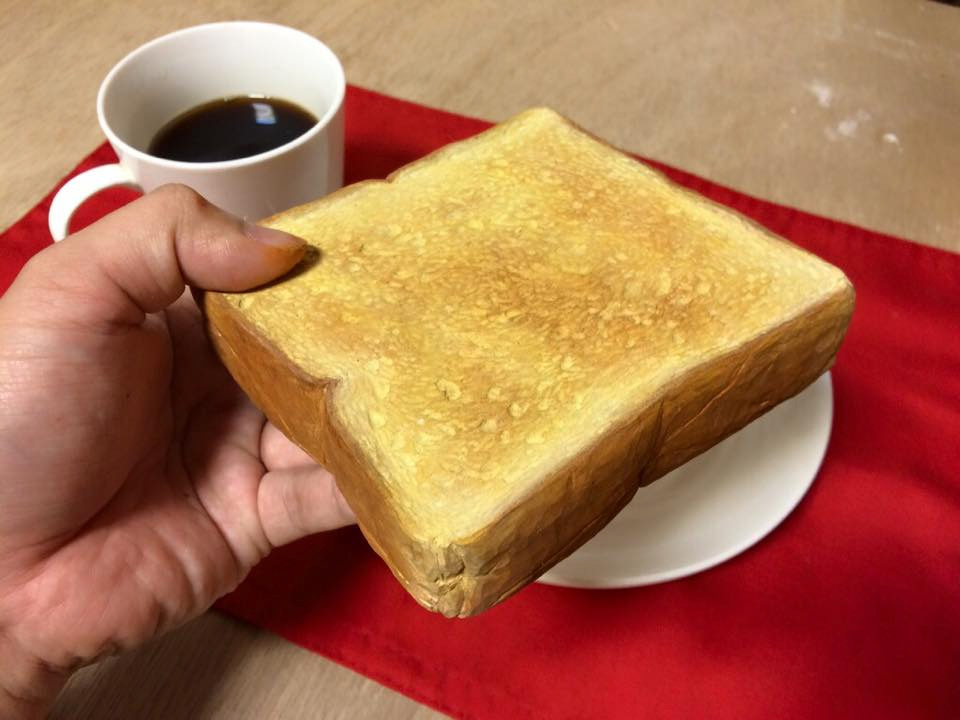 To create another miniature masterpiece the sculptor spends only 2-3 hours. At this time, does not include the preparation of sketches and post-processing in the form of coloring, the final design of the detailed texture.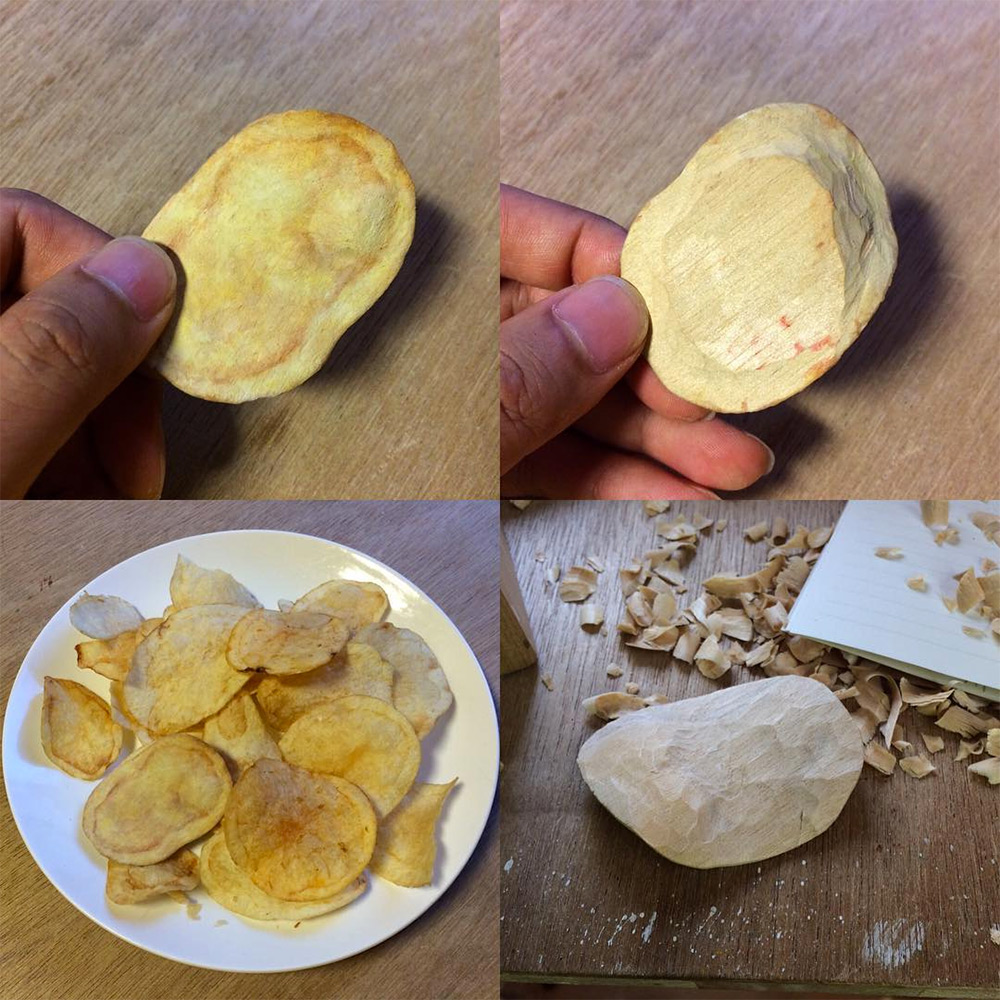 Seiji Kawasaki says that the main task of his work is "the emergence of quali," that is, the generation of a sense of likelihood that depends on our individual ability to perceive reality.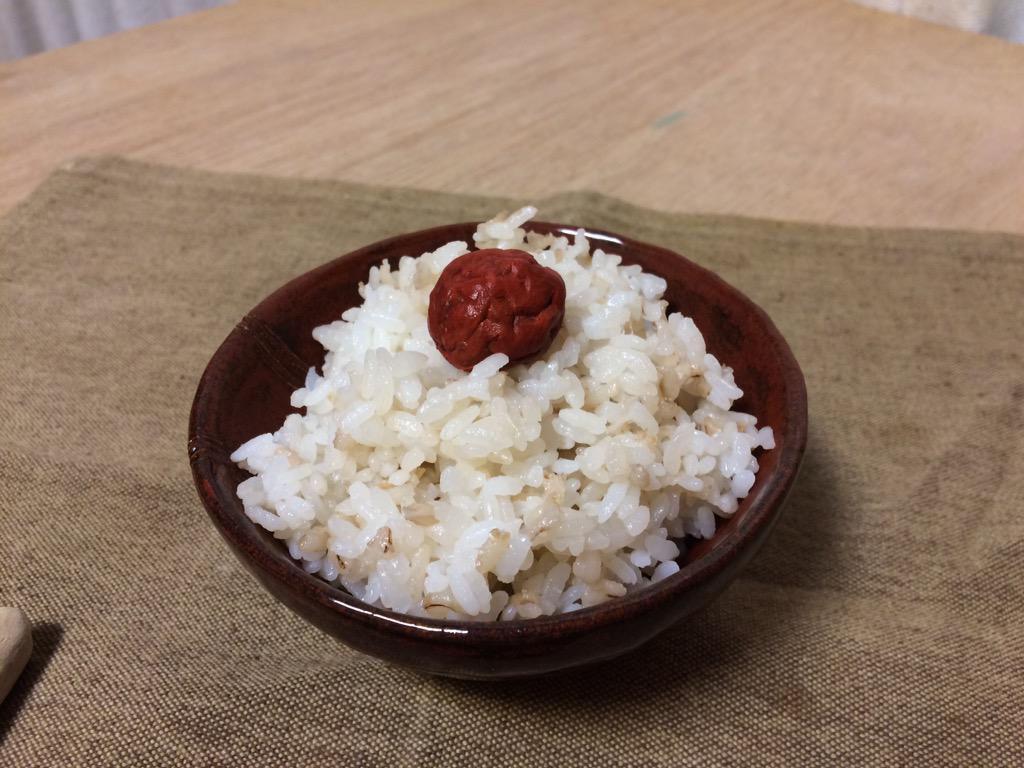 For example, you say to yourself: "I would like to (a) eat something. It seems that this is what is needed. "
That is, you describe your subjective feelings. Viewers who view realistic sculptures by Seiji Kawasaki feel that all these things are completely edible, although they are well aware that everything is made of wood.
Incredible!
My work will appeal to all fans of food.
I myself am a fan of food.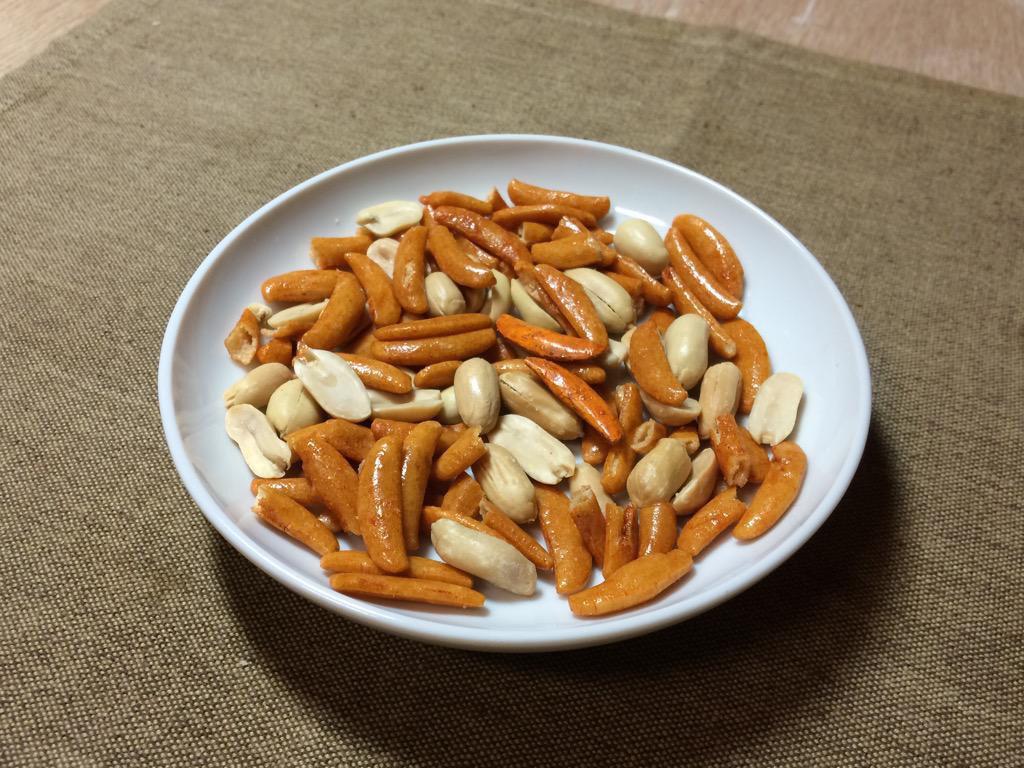 Kawasaki products are not only funny "tricks", they can serve, for example, as tablecloths forks, knives, chopsticks.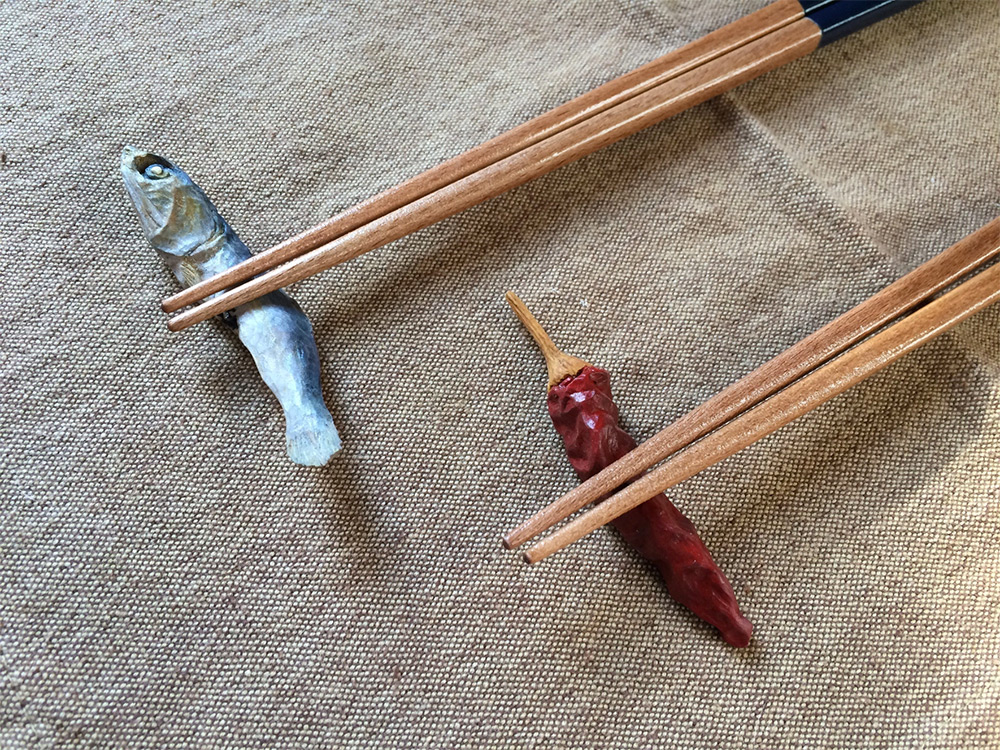 A talented author regularly publishes new photos of his creations on his Instagram page.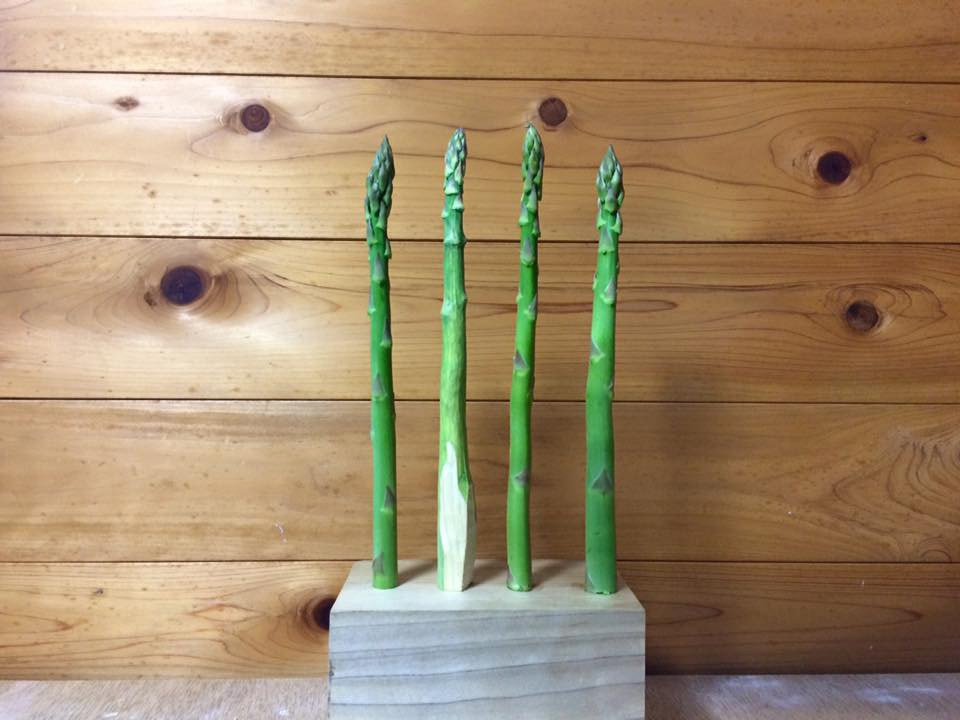 "Gastronomic" works of the sculptor are exhibited in many art galleries in Japan.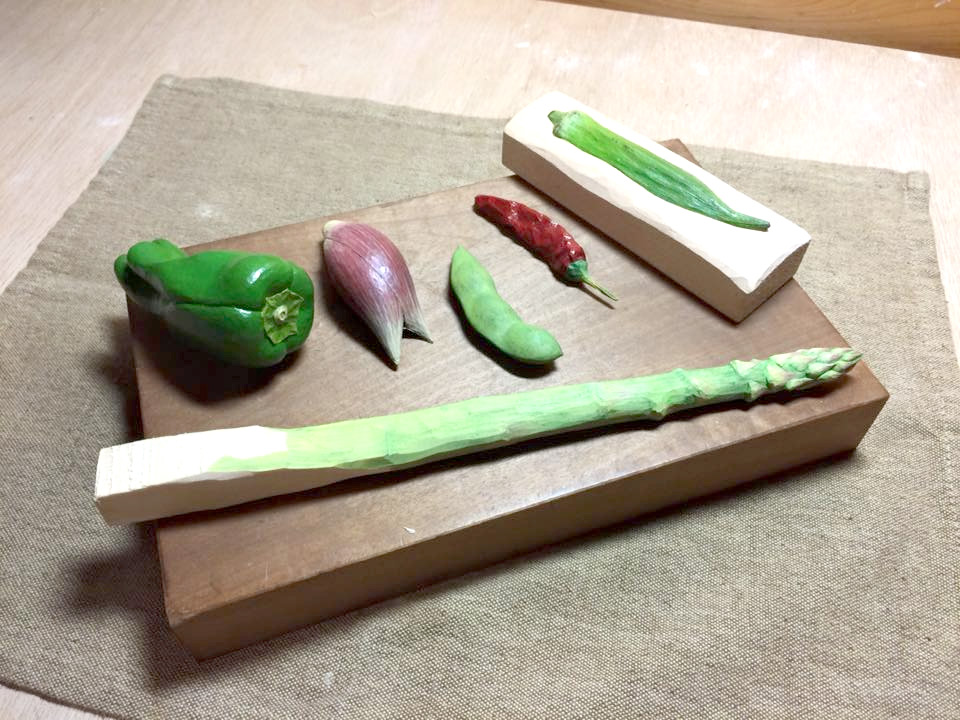 The Design Museum has prepared for its visitors a selection from the collection of Seiji Kawasaki.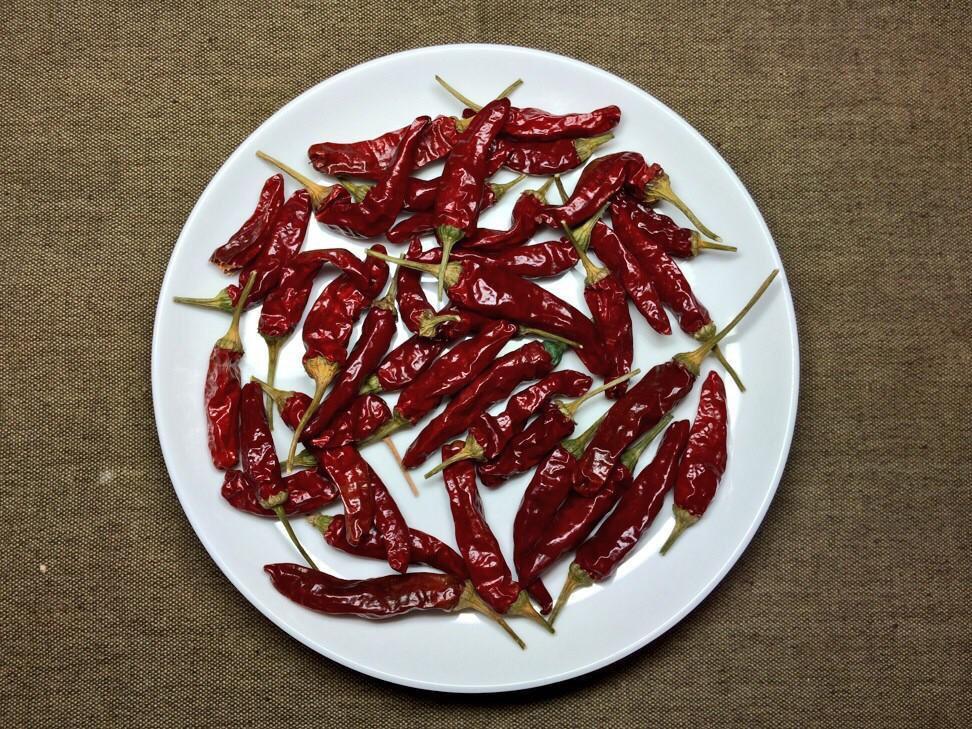 Write in the comments, what impression did these amazingly realistic sculptures have on you?