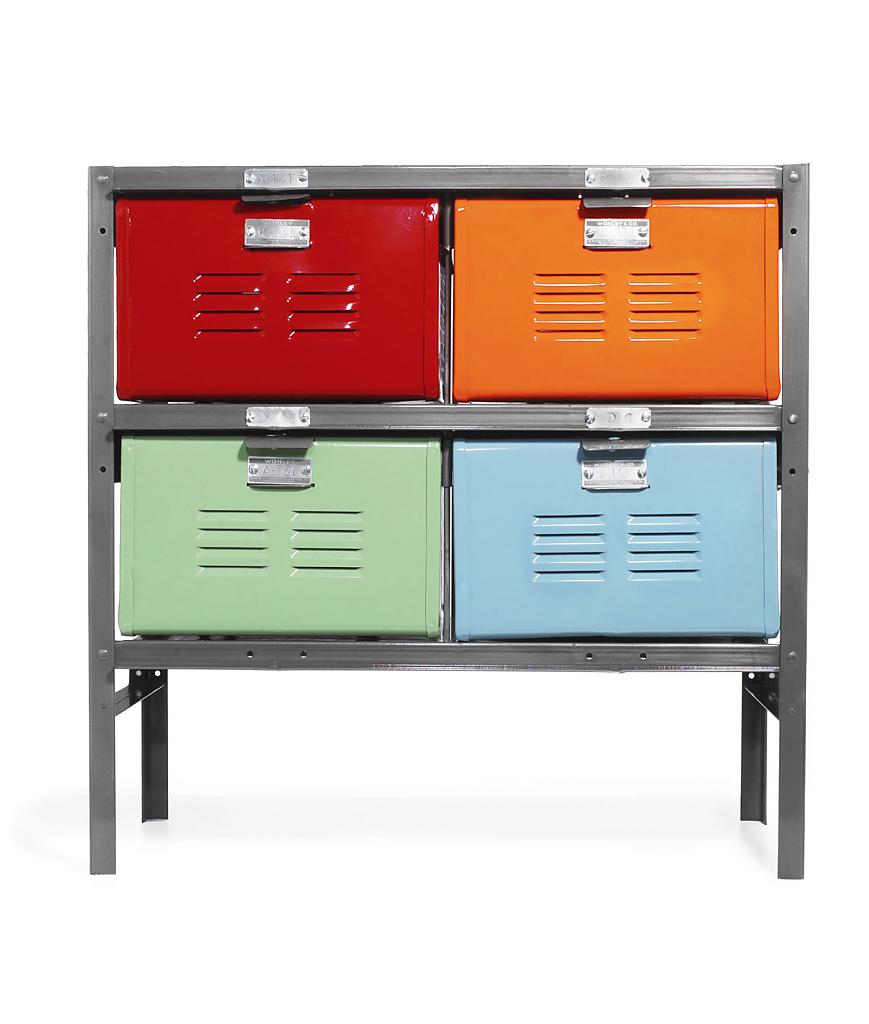 Many of us, while watching American films about teenagers, always enviously dreamed of individual school lockers, where they could not only store textbooks and notebooks, but also hide something from their parents' all-seeing eyes.
However, even today our children carry the heaviest knapsacks and bags every day. The Design Museum offers its visitors to realize the "American dream" at home, because we face the problem of storage not only at school.
Lockers in retro style are perfect for teen bedroom design. They will not just add color to the room. These stores are roomy enough to ensure more order in the home of the student.
The frame is made of steel, and the boxes are in red, orange, blue and green.
The kit includes numbered labels that will add memories of a crowd of screaming first-graders rushing to the turn. If you do not have children, they can be used as a fashionable alternative to wood and plastic.
Books, shoes, CDs and much more can be stored in these caches. What would you hide in such a cache?
Answers write in the comments!
I think it is worth considering the use of such storage systems. In this case, the student will be able to maintain order in their space. Also, these accessories can be used as a subject of interior design.
I recommend you to buy this kit! You will be impressed.
We are glad to welcome you on our portal Design Museum! Furniture, interiors, light, decor, interior shows and famous designers are our best collection.