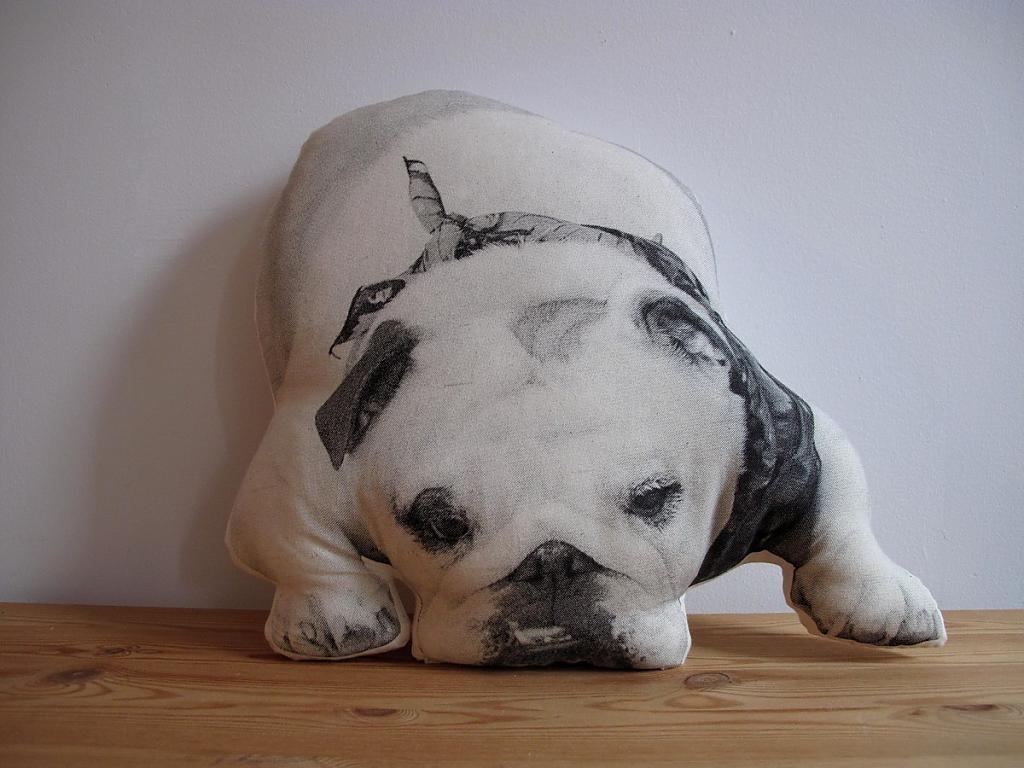 Surely, every visitor to our Design Museum, with rare exceptions, ever contained or wanted to have a kitten, a dog, a hamster, parrots, etc.
But this is not always possible for a number of reasons: someone does not have enough free time to devote to his beloved pet, someone suffers from an allergy to wool or down.
And, of course, there is such a category of people who, once having lost their fourfold friend, do not want more emotional turmoil.
If the appearance of shaggy or smooth-haired animals always causes you affection, but there is no desire to contain them, you should definitely pay attention to this unusual project of interior design, through which you can perpetuate your pet as a decorative pillow with a realistic image of his face and favorite pose, or choose any individual you like (and not even one), be it a cat, rabbit, or even such exotic species as penguins, zebras, crocodiles, and thus decorate your house.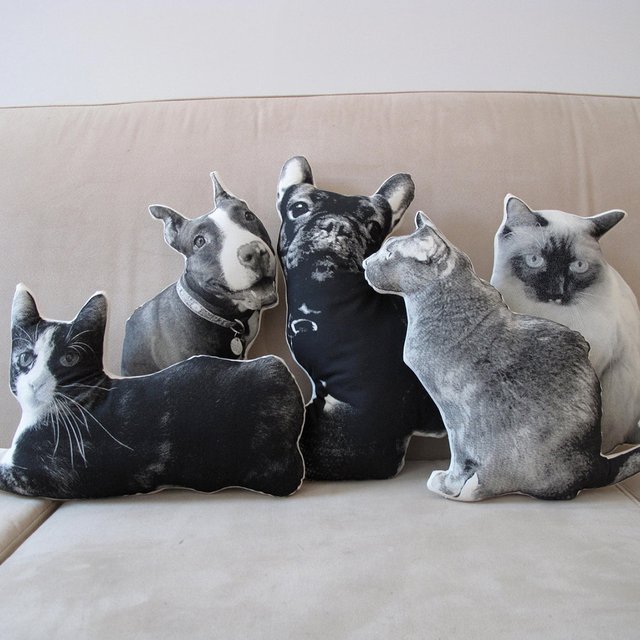 Of course, unusual interior furnishings endow it with individual features, allow you to create your own style or express your hobbies and preferences through them. And, of course, if they are not just beautiful, but a functional thing, it will be doubly interesting.
Returning to the original idea of ​​creating pillows with photos of favorite animals, it should be said that it originated from Shannon Broder back in 2009, when the artist had several successful copies of similar products.
And it was then that she decided to establish her own company, called Broderpress, designed to give people not only designer items, but also to bring joy, and also to preserve pleasant memories.
And look how impressive the animals are made of fabric. If it were not for the monochrome of the picture, from a distance such a pillow could be confused with a real pet.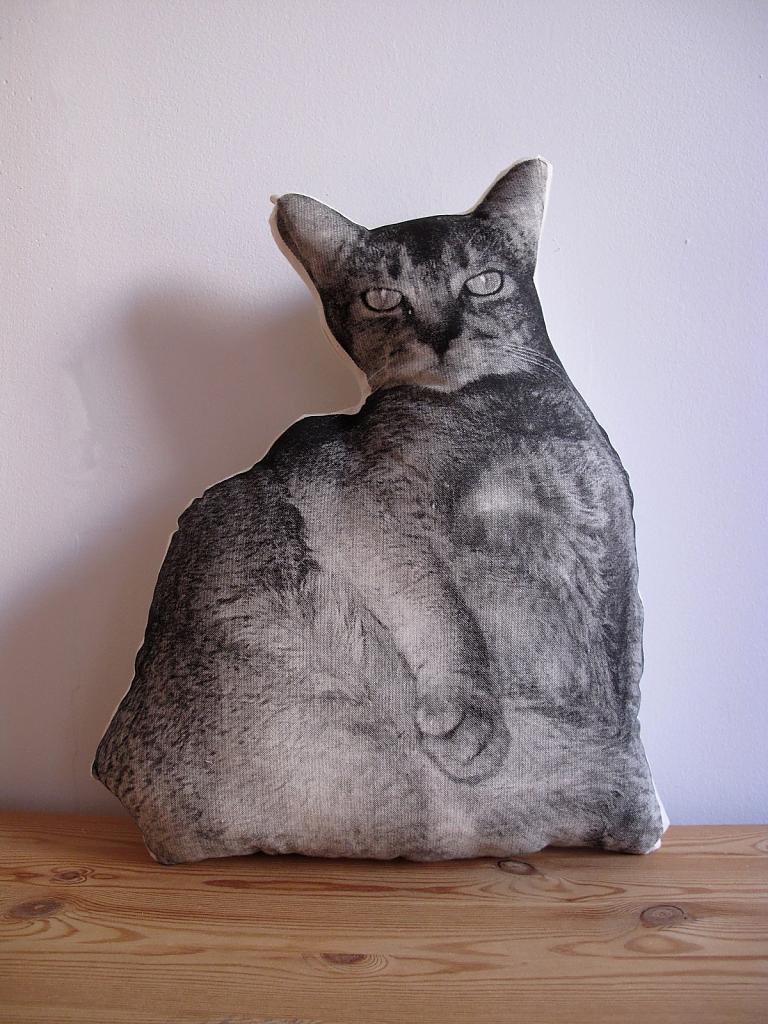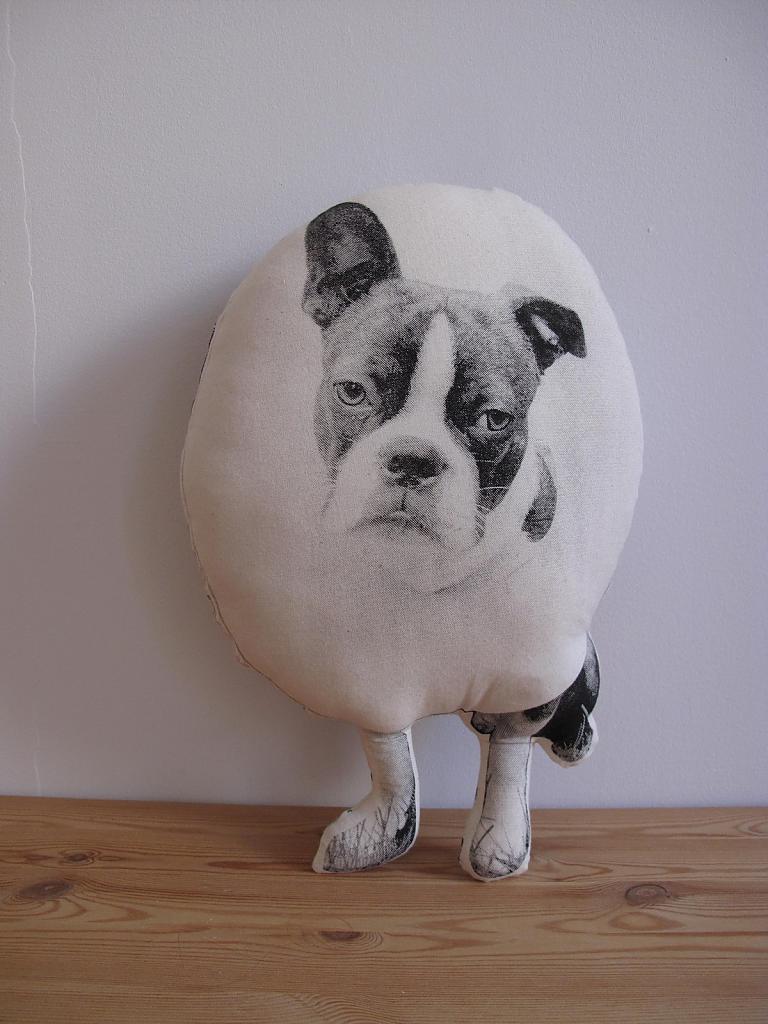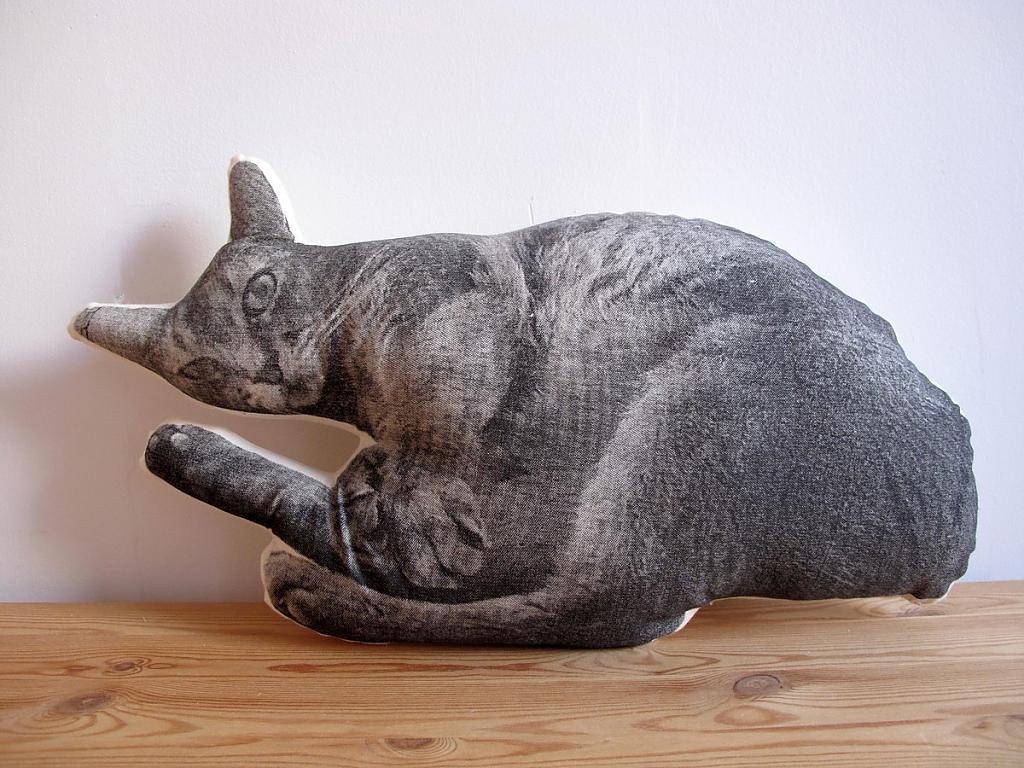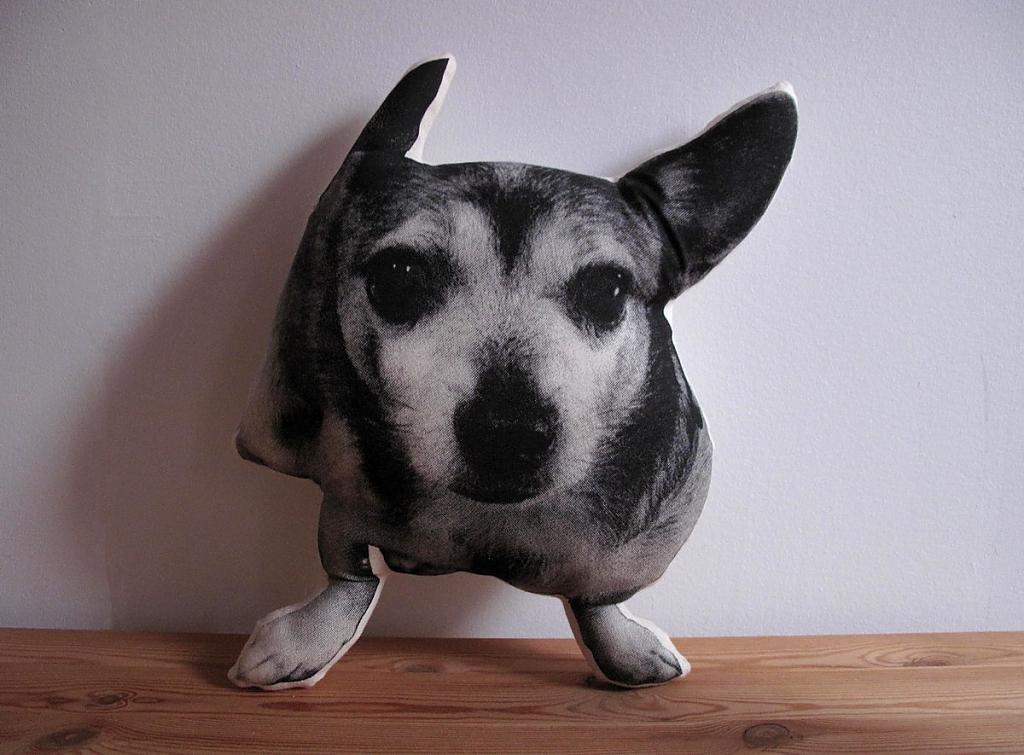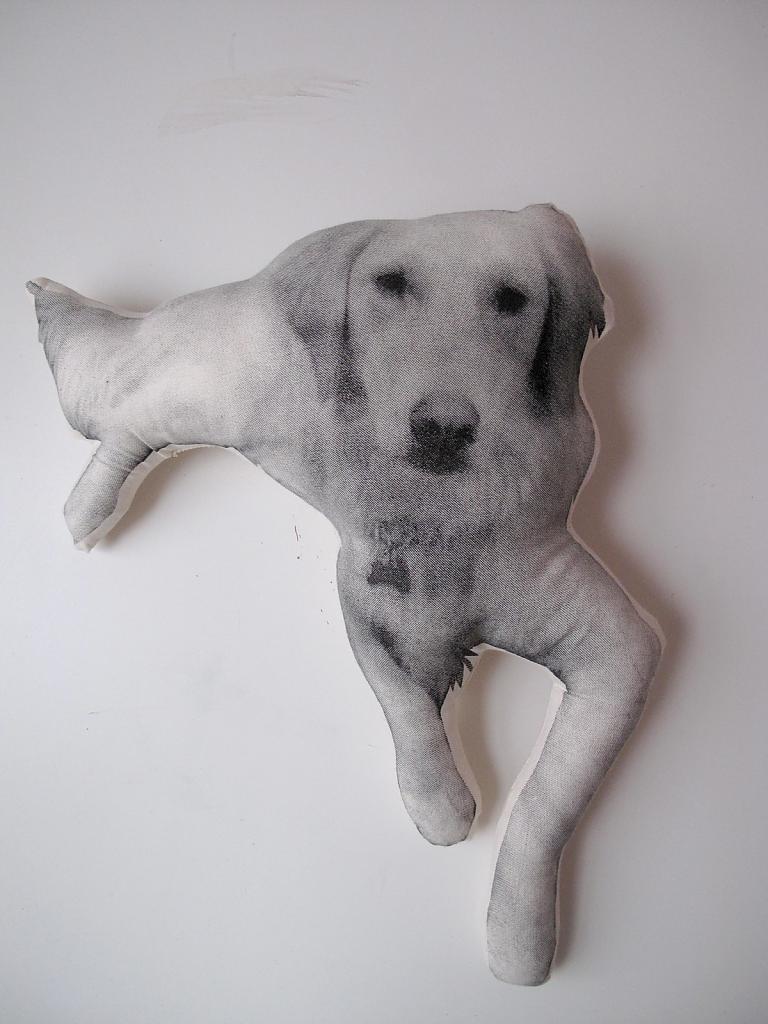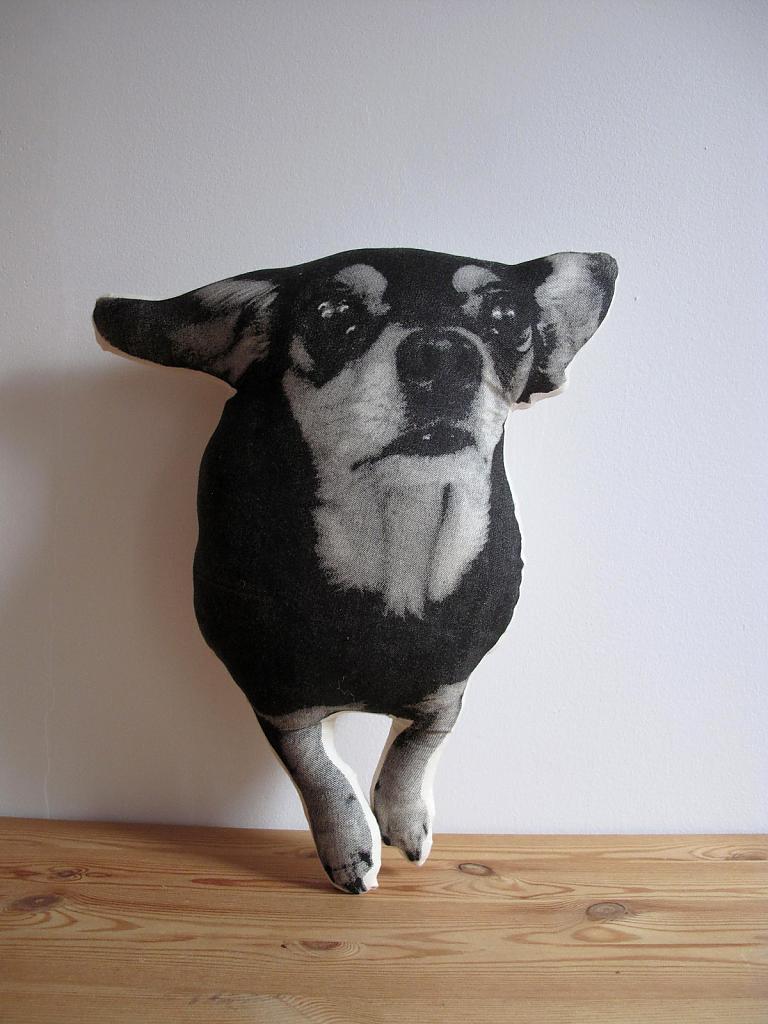 Of course, the embodiment of a realistic image chosen by the client is not an easy task. It requires not only skill, but also the availability of modern technological equipment.
But how can the spent effort compare with the positive emotions that come out of the happy owners of such products? In addition, such items with confidence can be called unique and unusual solutions in interior design.
Another indisputable advantage of such non-standard pillows should be called the possibility of their use by children. They are not only safe for health, but also allow children to instill a love of animals, as well as be used as a teaching exhibit.
Particularly impressive are those models on which pets do not just sit or lie, but run, stretch, show some emotions, such as joy or indifference, resentment or guilt, interest or apathy.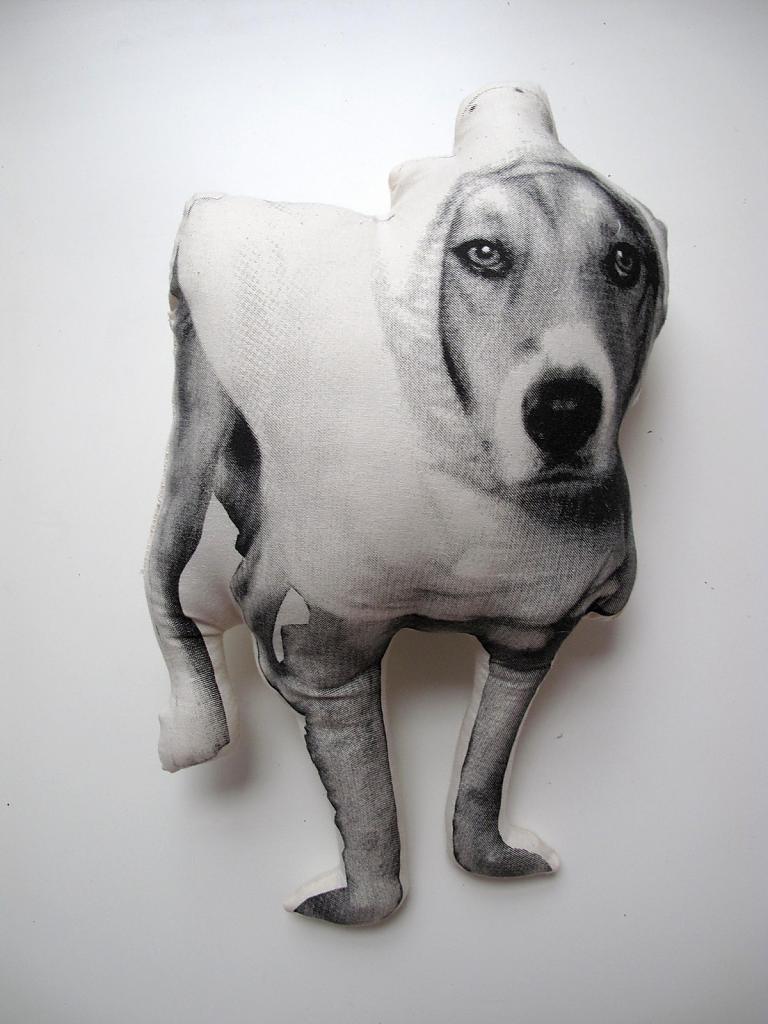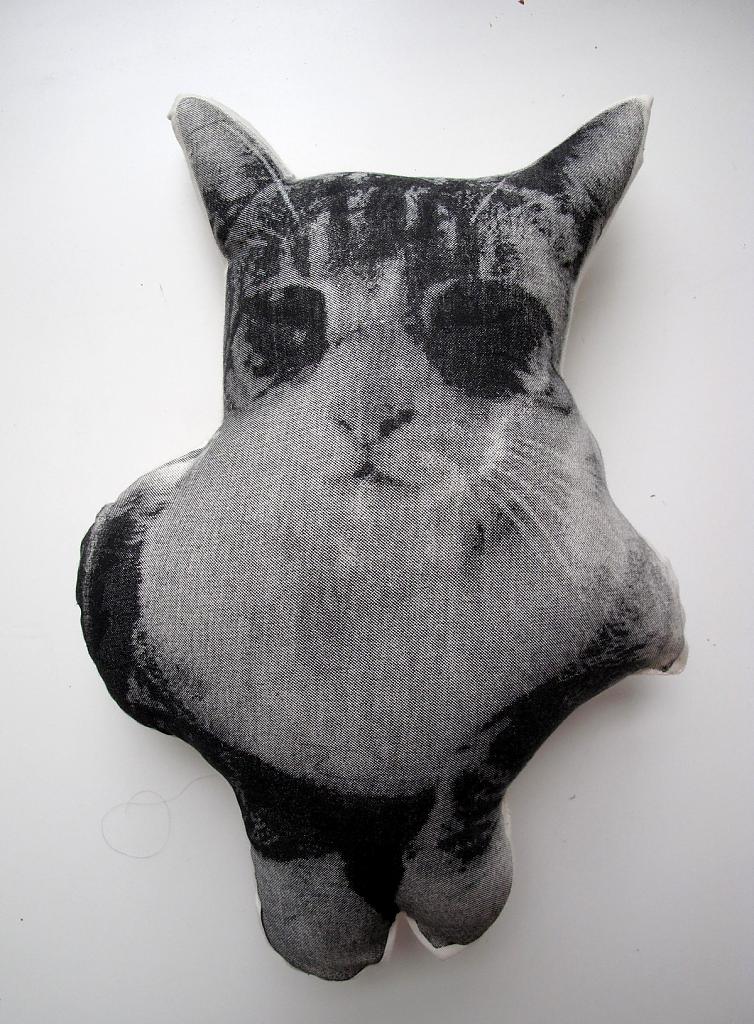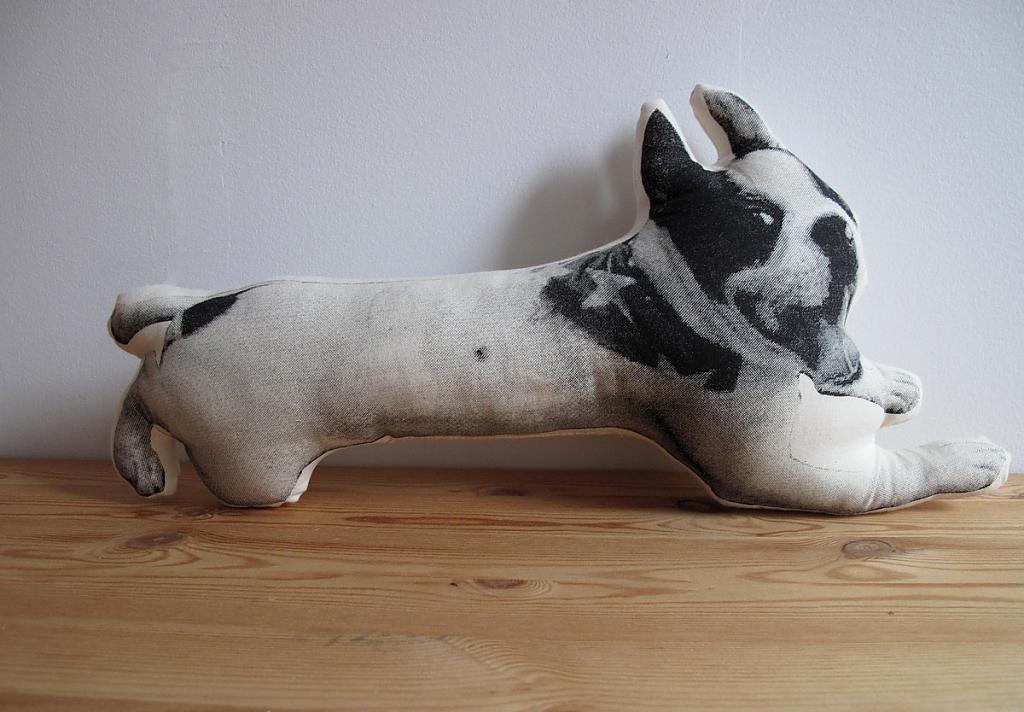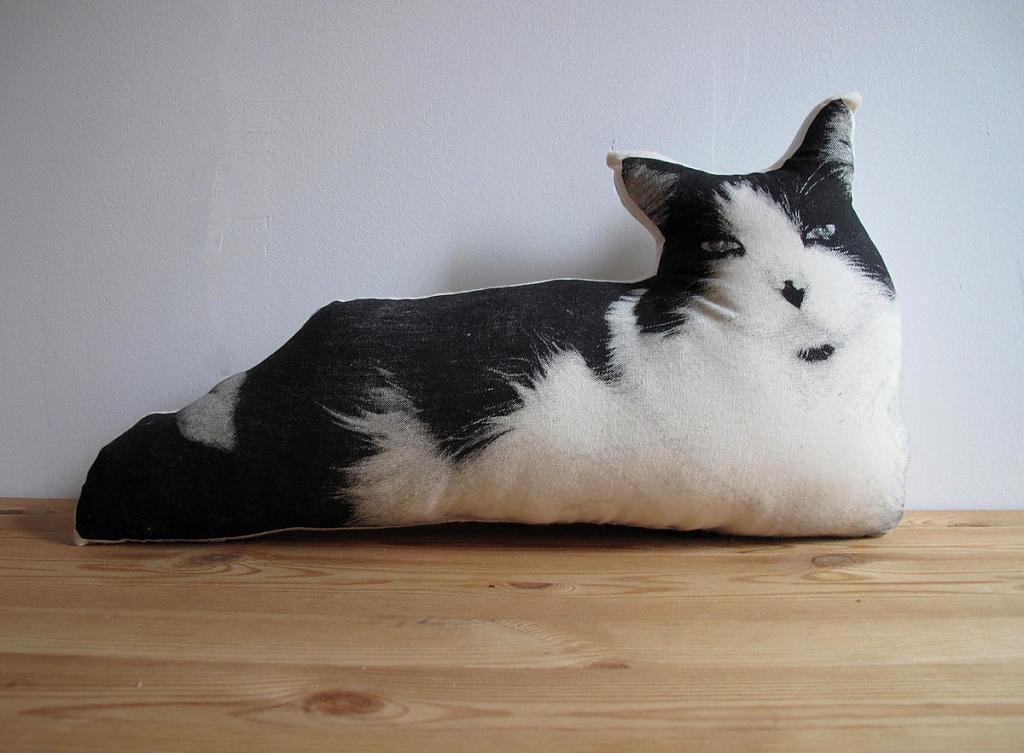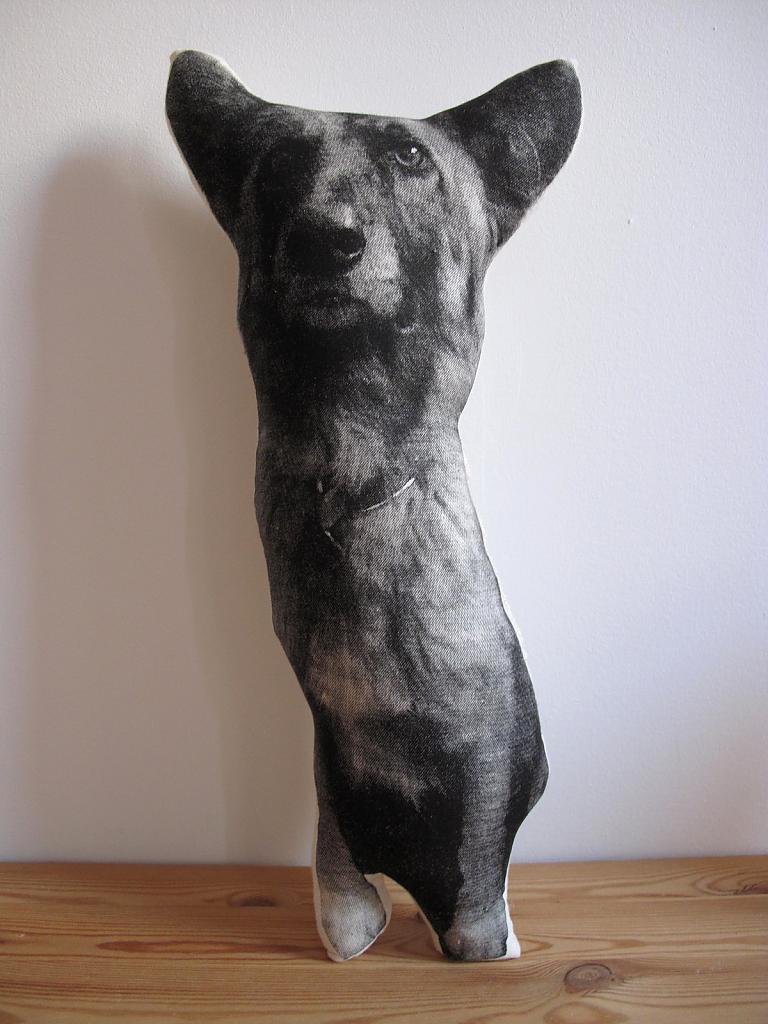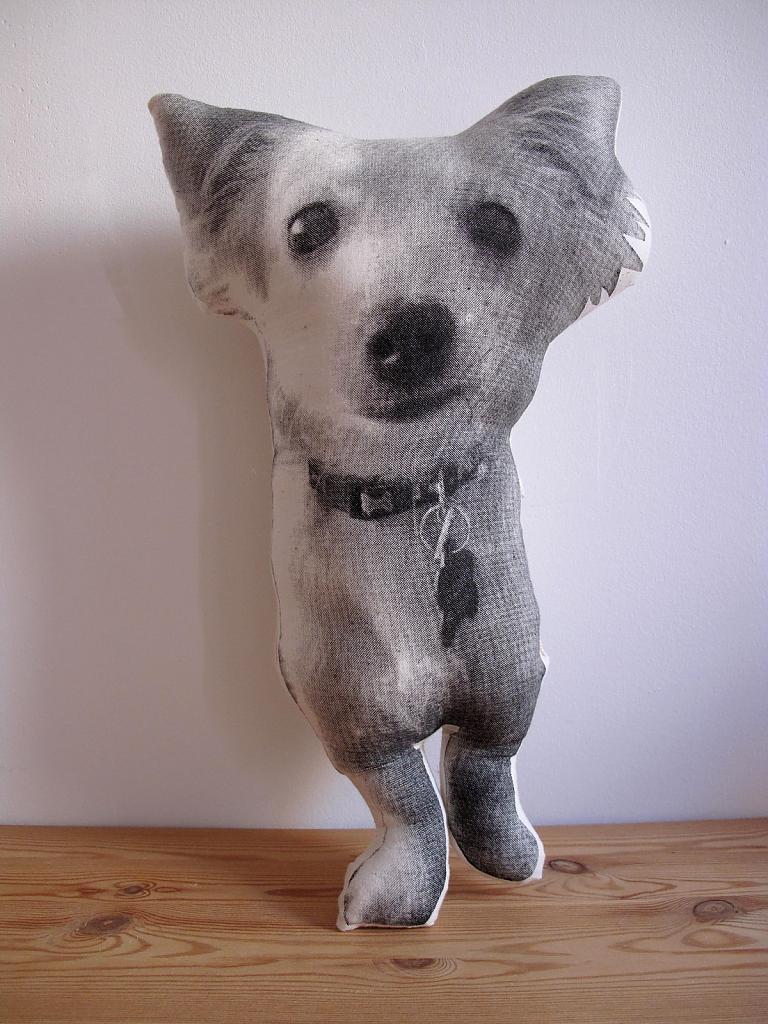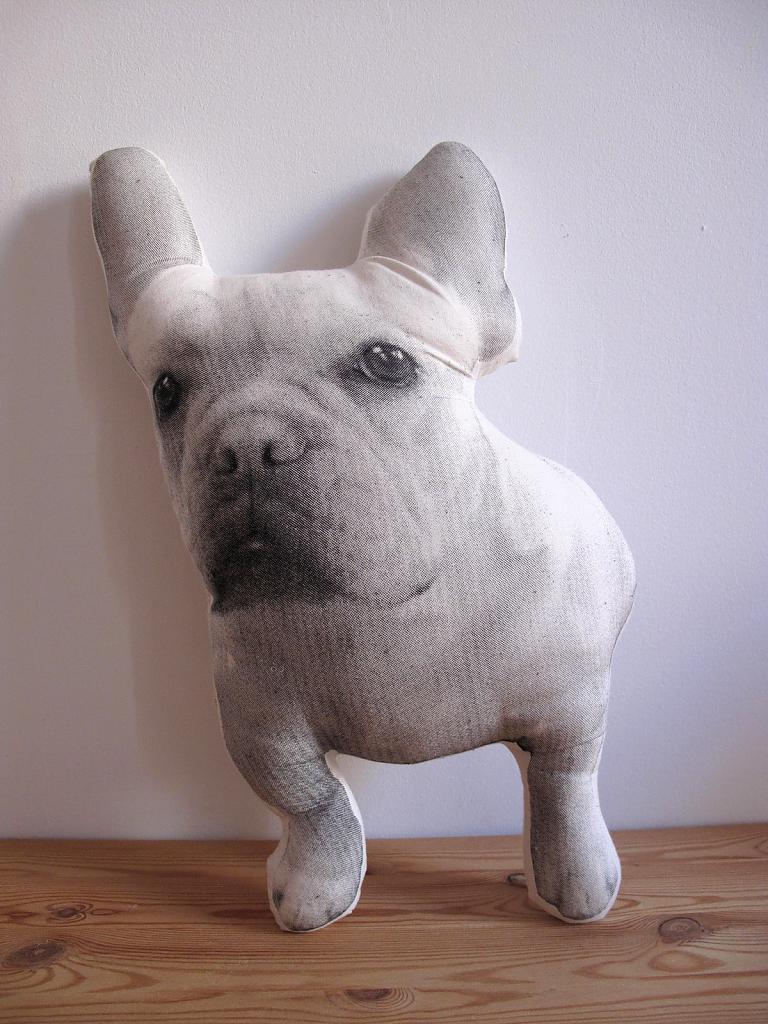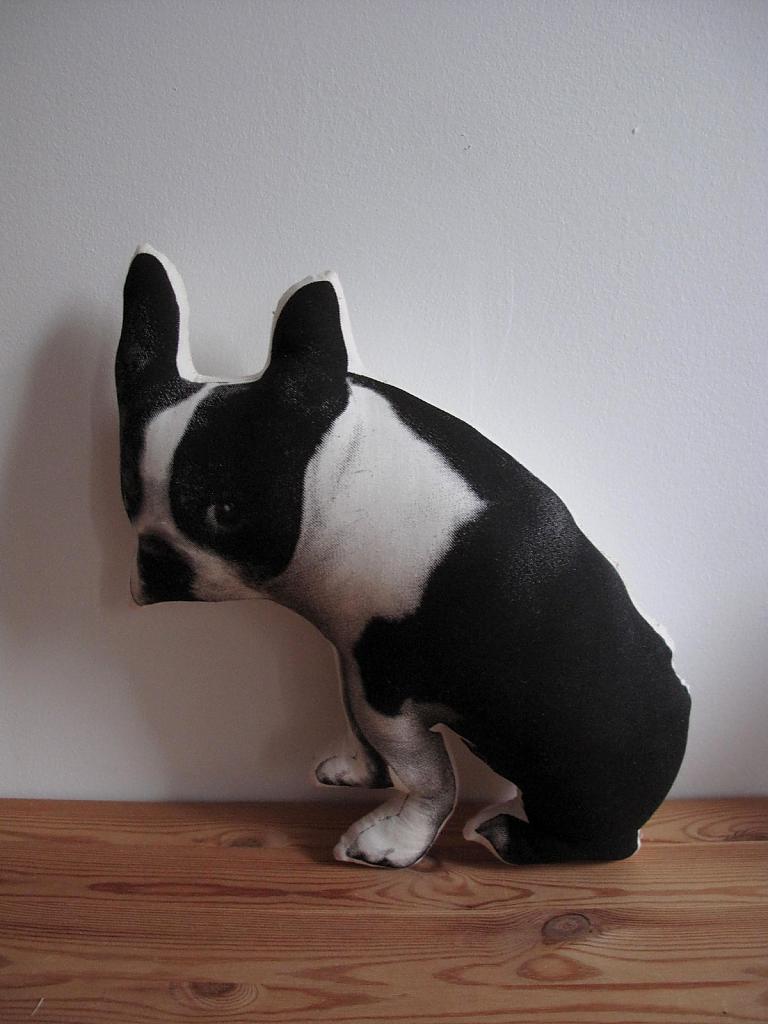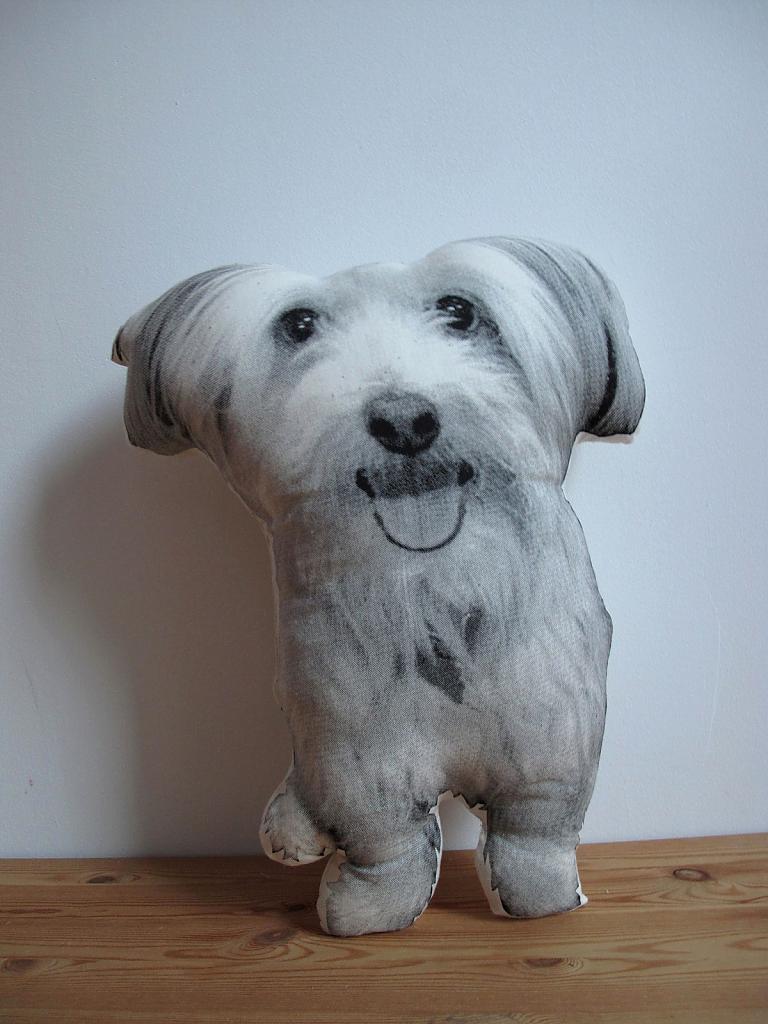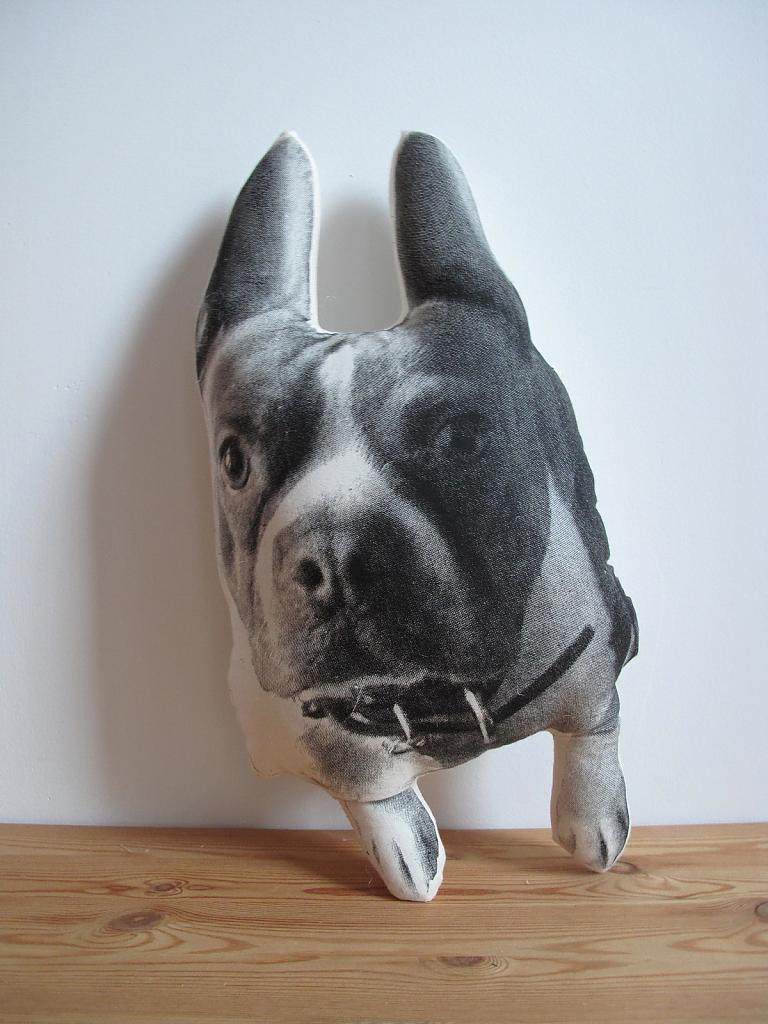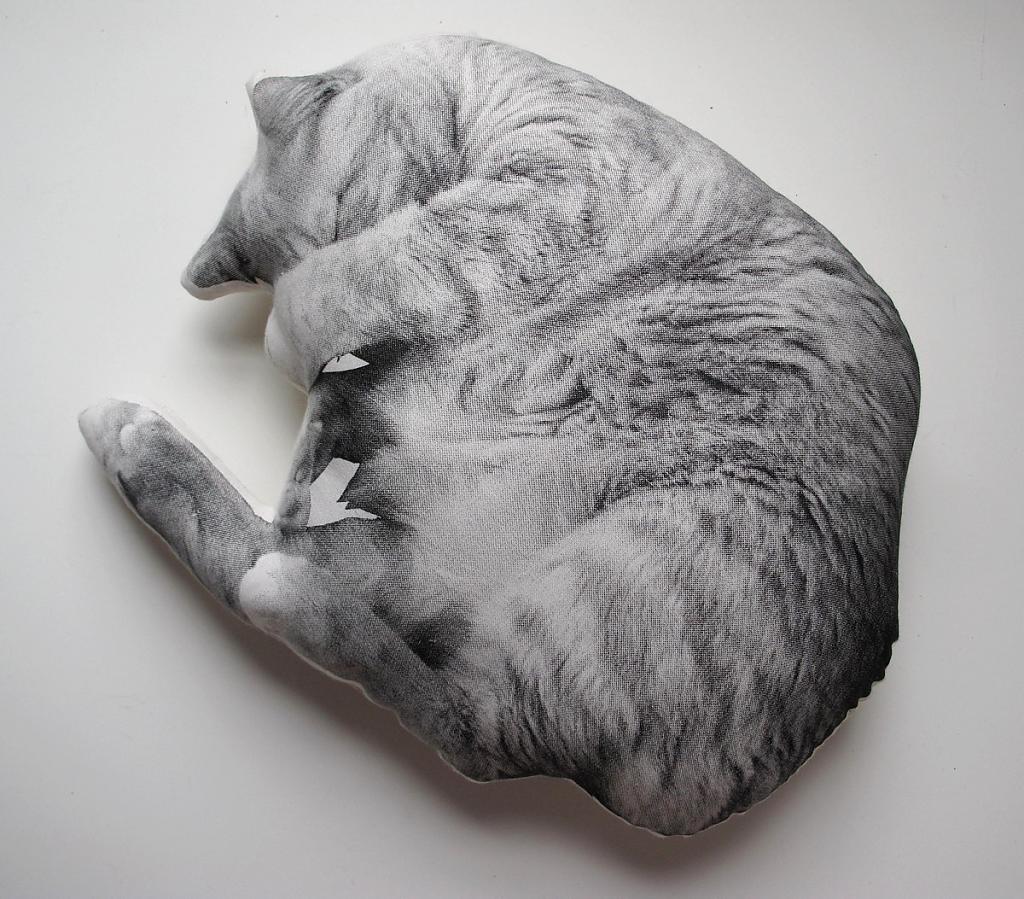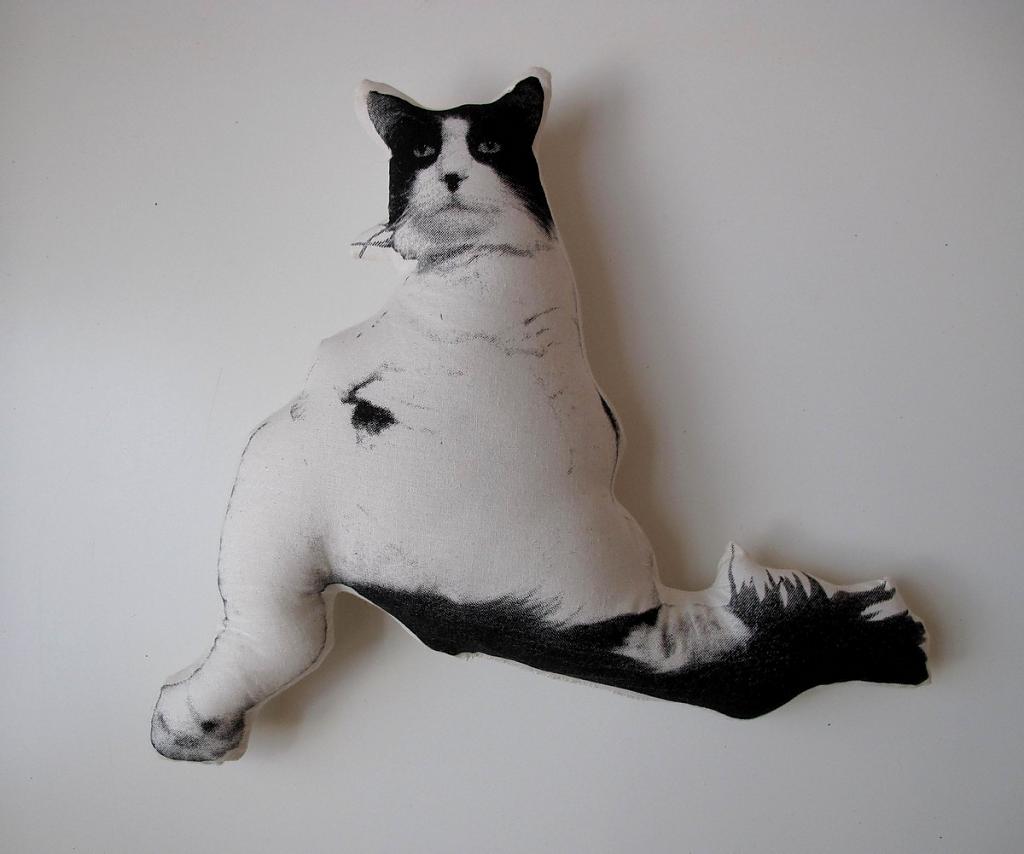 Of course, these items can also be used for short sleep or rest. And, for sure, the author of the project took advantage of the idea of ​​creating also anti-stress options that you can not only admire, but also squeeze them like a toy.
In conclusion, I would like to say that you don't need to hide your attachments: if you love animals, but for some reason you can't have them, purchase a similar product that will not only brighten up free evenings, but will also emphasize your original approach to interior design.
Exclusive design designed by Shannon Broder