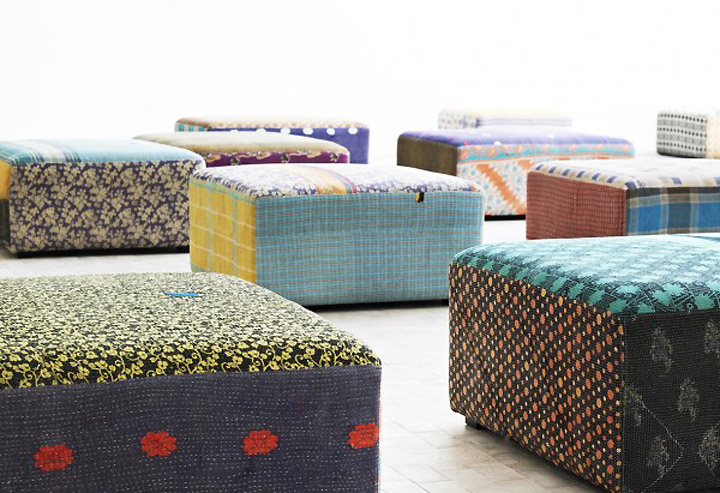 Armchairs, sofas, ottomans. Is it possible to imagine a comfortable living room and bedroom without such pieces of furniture?
In this theme of the site of the Museum of Design you are invited to look at a beautiful collection of ottomans, which, undoubtedly, will decorate the house and add not only homely warmth, but also oriental flavor to it.
Even if the design of the room does not meet the canons of ethnic style in the interior, you can easily find the use of these soft little sofa-poufs.
The universality of such things is due, above all, uncomplicated clear form. As you know, rectangular configurations fit easily into almost any interior, and with their help you can create a decent composition that provides convenience and comfort.
In addition, the represented ottomans have a unique handmade upholstery, made according to the old technologies by weavers from Rajasthan, India.
At the same time, choosing such furniture, you can be sure that you will become the owner of a thing made in a single copy, since not a single facet of poufs is repeated. Each of them is decorated with attractive and unique graphic and geometric patterns, made in different colors.
Therefore, to choose a cozy object that best fits the finished design of the room is not difficult.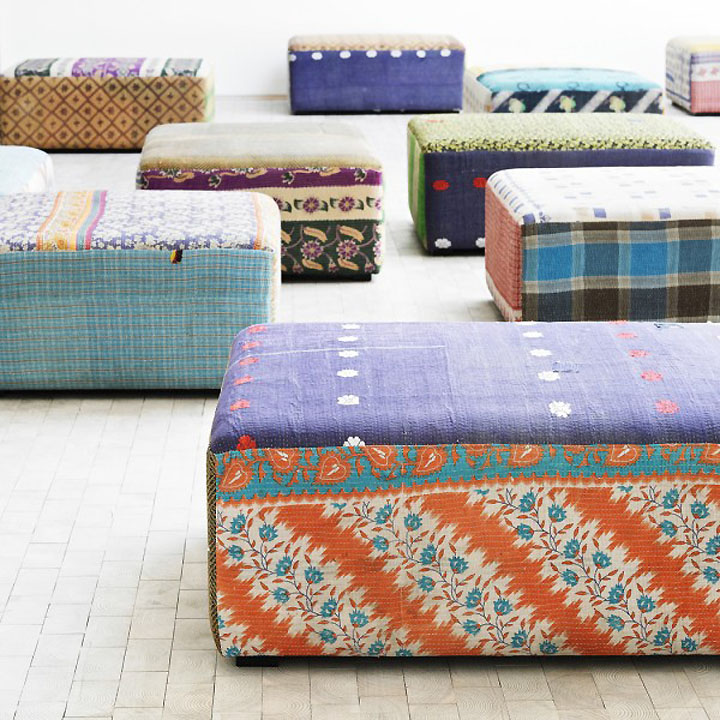 Despite the diversity and brightness of the upholstery, you can still notice that all colors are muted, and this is characteristic not only of natural fabrics, but also of safe natural dyes.
It must also be said that the base of the ottomans is made of eco-friendly materials: a solid base is made of pine wood, and pleasant softness is provided by a layer of polyurethane foam.
This modern designer furniture has another intriguing moment: you won't know which model you got until you opened the package. But with confidence we can say that you will not be disappointed.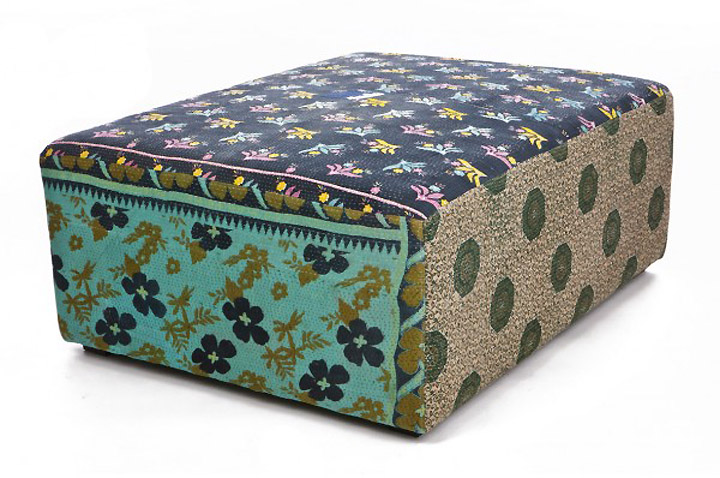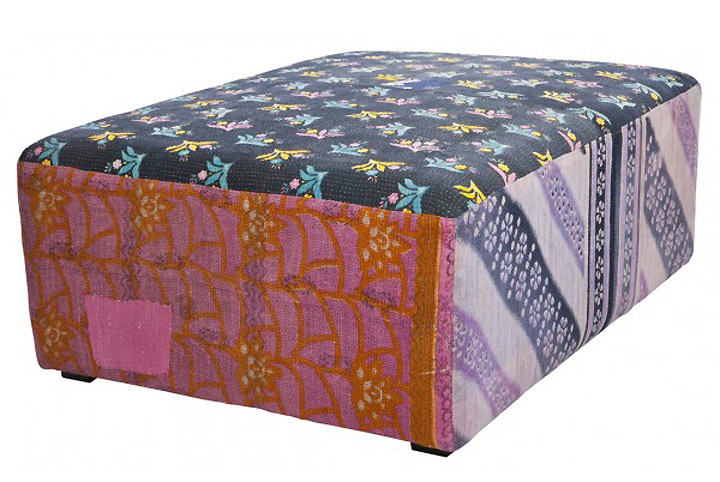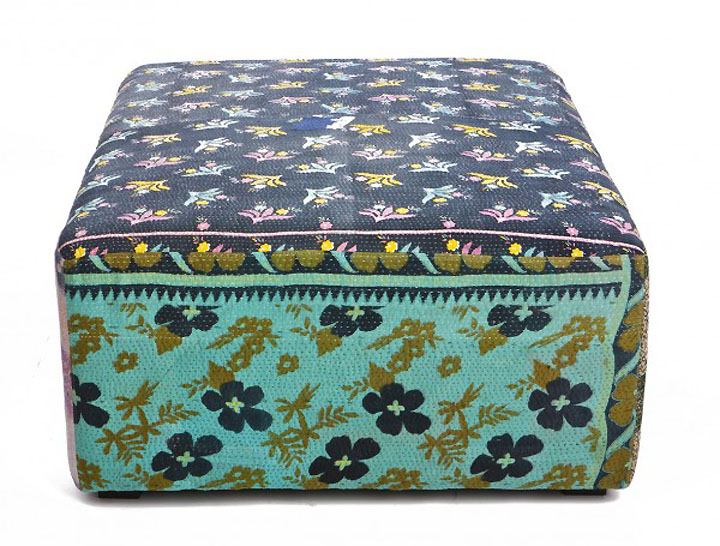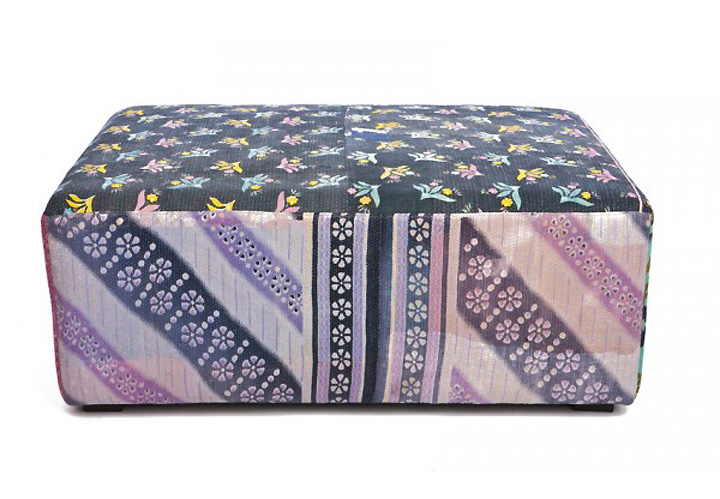 Well, where are these puffs look best? Of course, such a subject would be one of the brightest accents, if Oriental style was chosen for decoration.
But in the currently fashionable fusion it can look no less harmonious.
It should be noted that the Ottomans have incredible functionality.
First, they provide a luxurious place to stay. You can easily and comfortably seat the guests by additionally offering at least soft and beautiful pillows or rollers.
Secondly, this item can be used as a comfortable footrest (after all, how often, sitting on a couch or chair, I want to stretch them out).
Thirdly, such original furniture can be one of the indispensable things in a chic bedroom or nursery, performing the functions of an armchair and a pedestal, on which you can neatly fold a blanket, bedspread or home clothes.