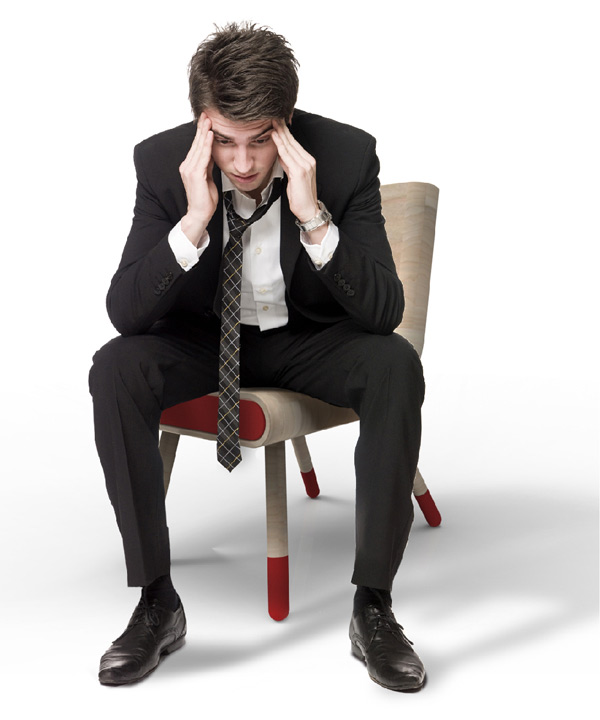 Modern life is characterized by high rates of change of events, complex problems, techniques and situations, aggressiveness and stress. And in order to at least slightly relieve the nervous system of a person, designers, psychologists and other specialists create a lot of programs, techniques, devices and objects.
All visitors to the site of the Museum of Design who have glanced on this page will be able to see one of these inventions, which additionally performs other useful functions.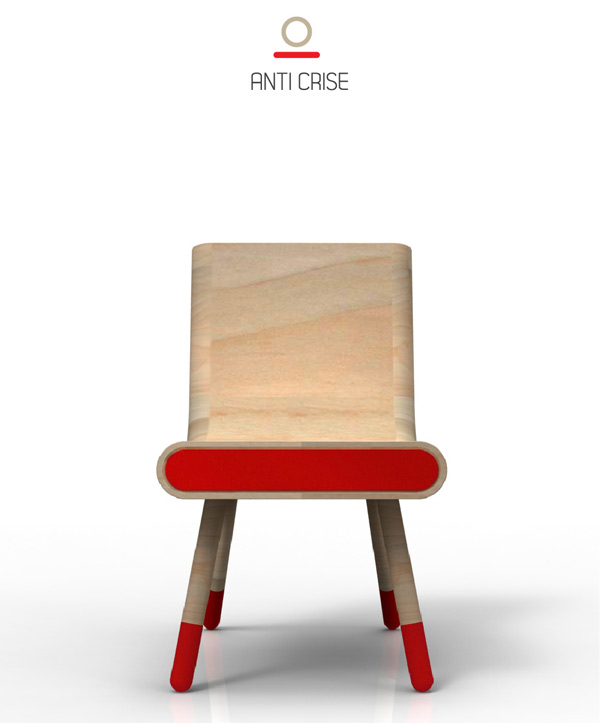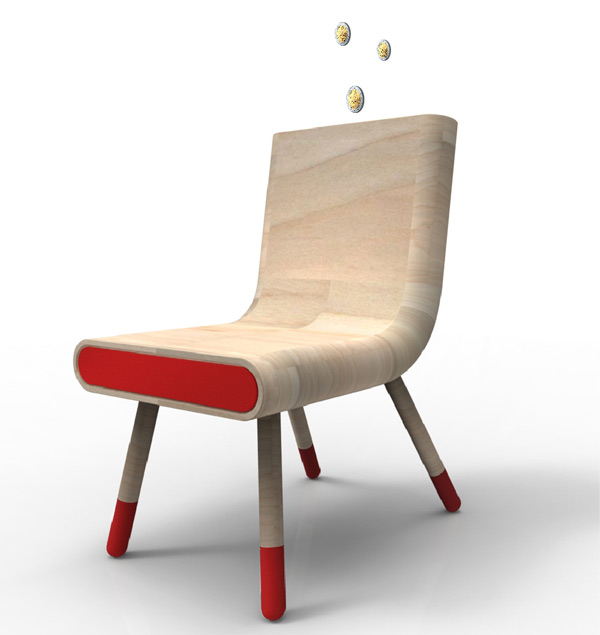 The global economic crisis inspired designer Pedro Gomez to create interactive furniture that will help keep your savings at hand, but in a completely unexpected place – inside a chair. Volumetric and smooth lines, wooden smooth surface allows you to use this piece of furniture for its intended purpose.
True, the bright red details (legs and ends of the seats) somewhat limit, and, perhaps, on the contrary, expand the boundaries of its use, since any furniture must correspond to its surroundings. But the main idea was still the creation of a kind of home "bank", the main purpose of which is not to spend, but to save finances.
For this, there is a slot for coins and banknotes on the upper end of the back. And how much such a piggy bank can hold!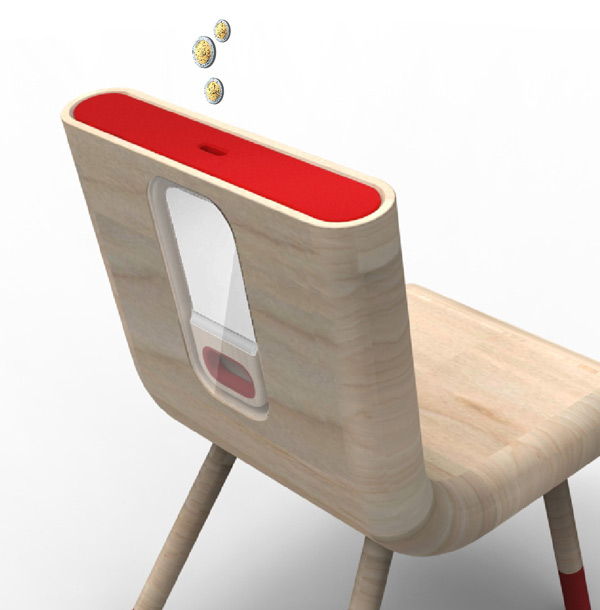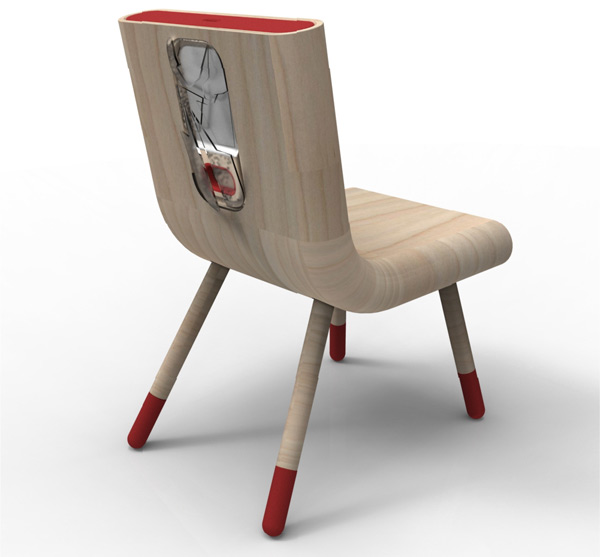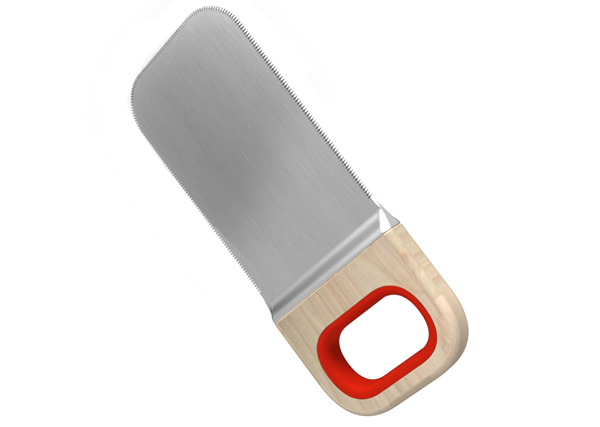 In particularly difficult life situations, the entire amount accumulated can be obtained. But unlike most piggy banks, this option will retain its other functions and even acquire new ones.
In order to empty the chair you can saw off one of its ends (top or front).
And you don't even have to go far for the tools! The author has foreseen everything: a hand saw is placed in the back, which can be reached by breaking the glass.
And if you do this work carefully, then after the funds are withdrawn and spent, an additional shelf will appear in the house for storing newspapers, magazines and other trifles.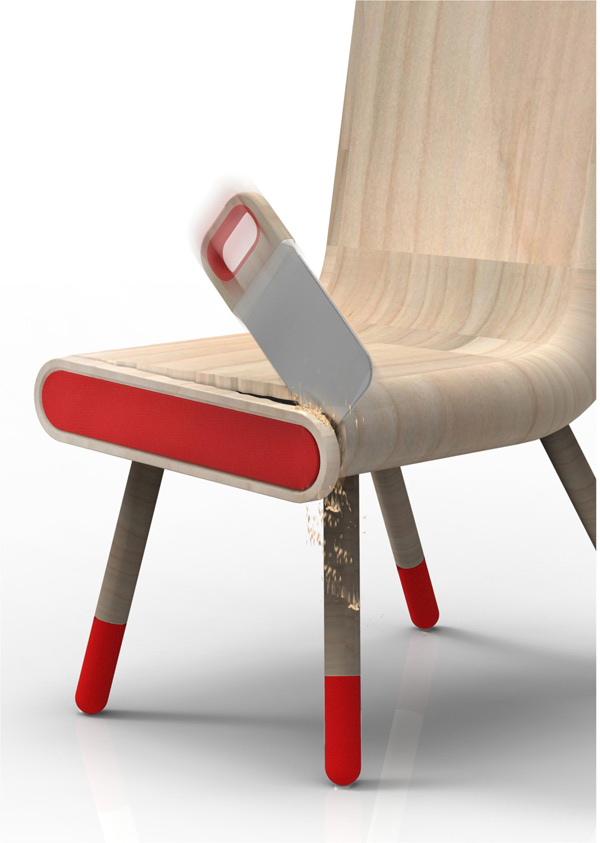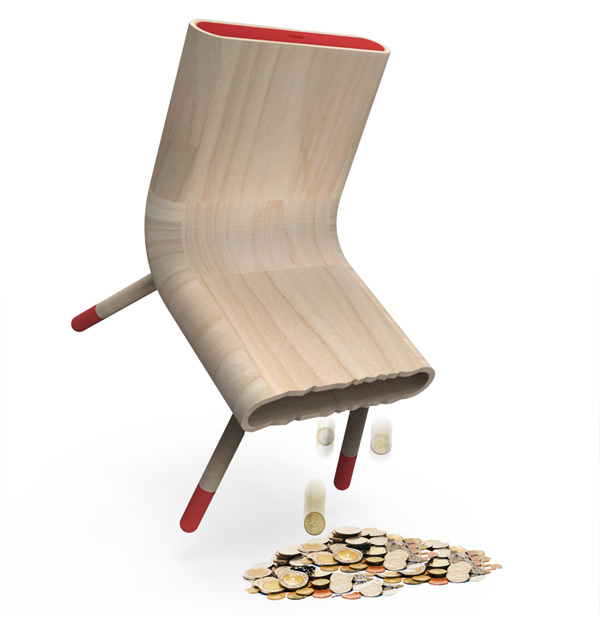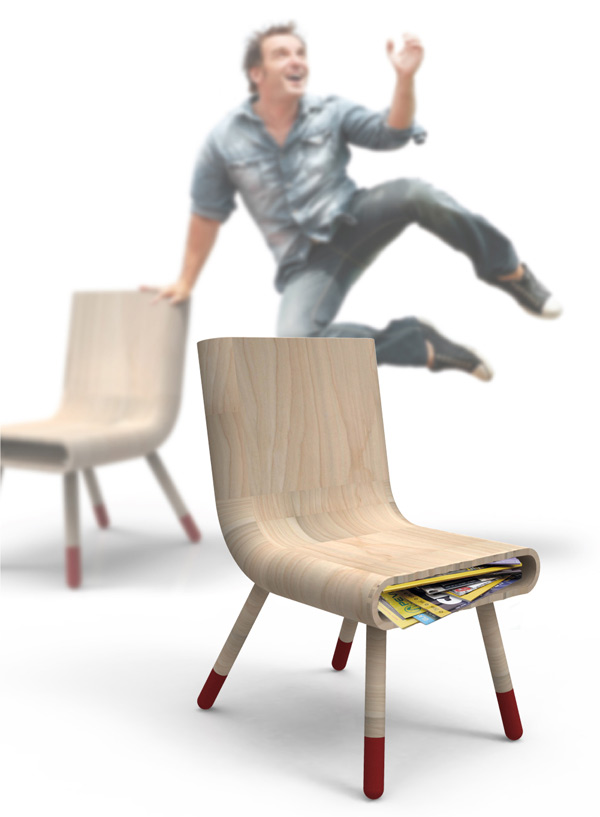 If the stress of any nature will prevail in the future, the chair has many more details that can be cut off, thereby releasing steam, and without much loss of functionality of this wonderful anti-stress chair.