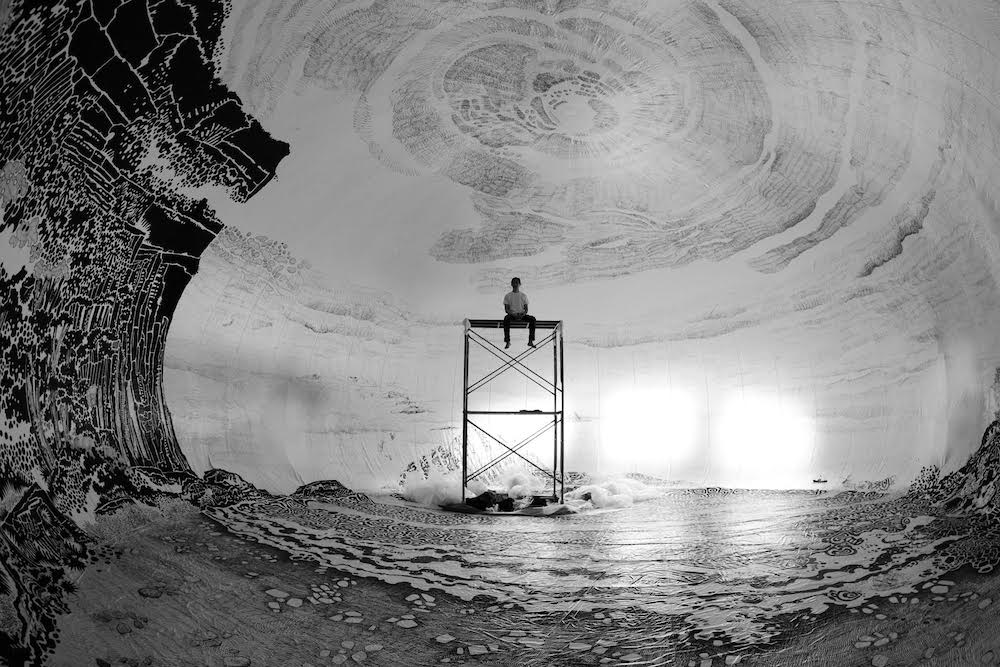 Oscar Oiwa, a native of Brazil, who is today called an outstanding Japanese artist, created a large-scale black and white drawing made by a permanent marker on the inner surface of a vinyl dome.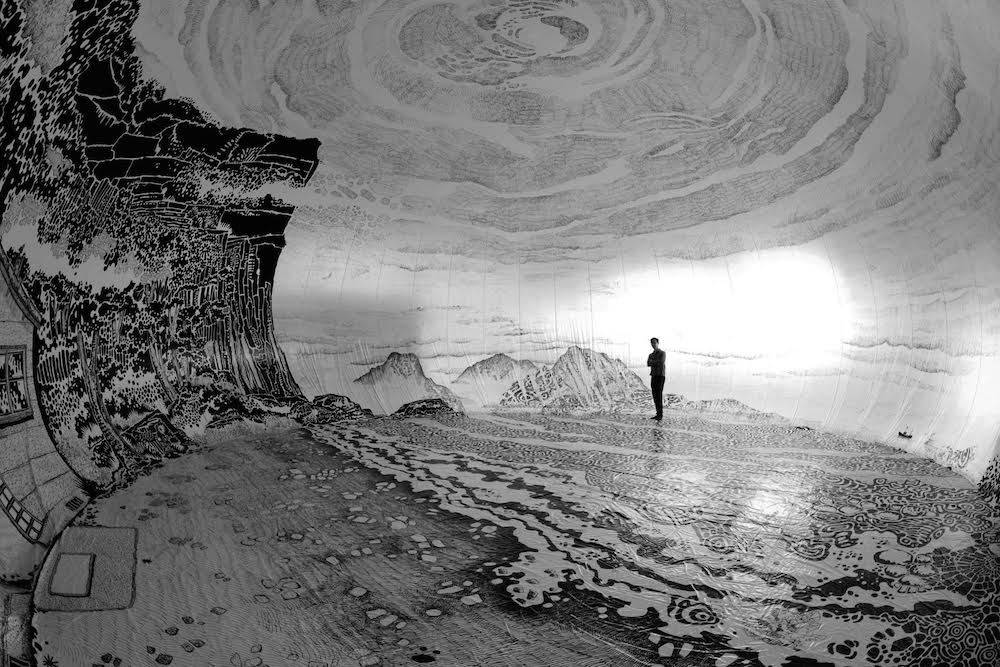 The work was prepared as part of the triennial of contemporary art, which opened in the city of Setuchi this spring.
A stunning installation housed in a warehouse of a former soybean plant.
The sphere with a diameter of just over 12 m is filled with achromatic views of the coastal landscape – the sky, sea, forest and mountain landscapes.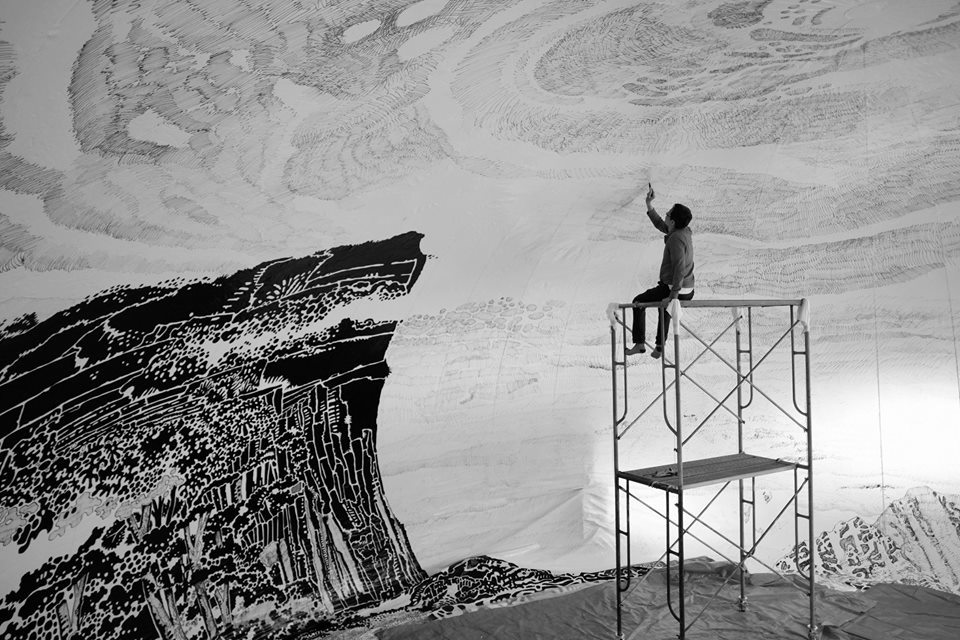 The center of the composition is a beach house with windows and a door, creating the impression that behind them hides a portal to another dimension.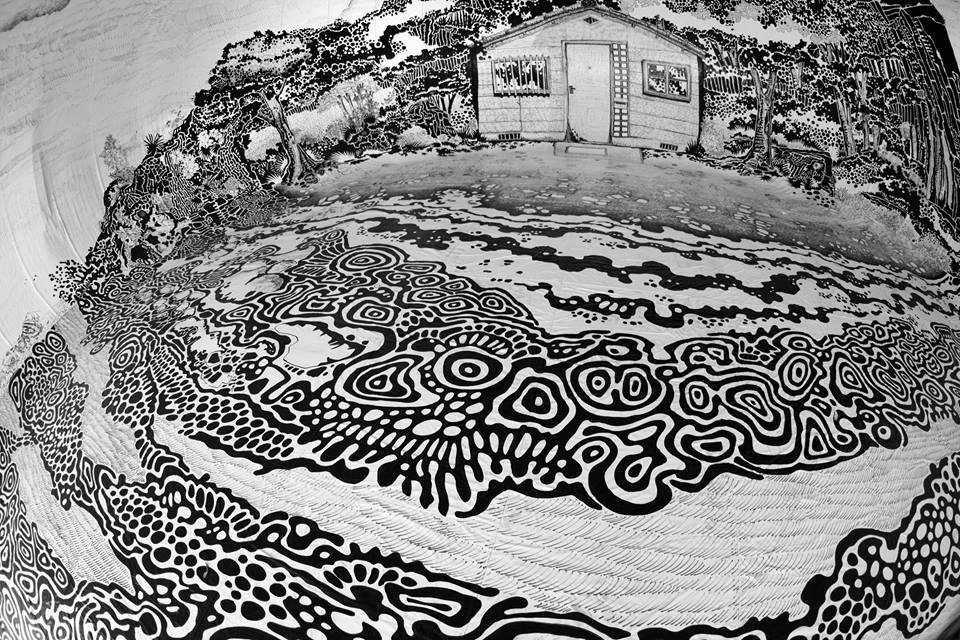 Black and white drawing is made in a realistic manner, but as the distance from the cottage, the image becomes more abstract.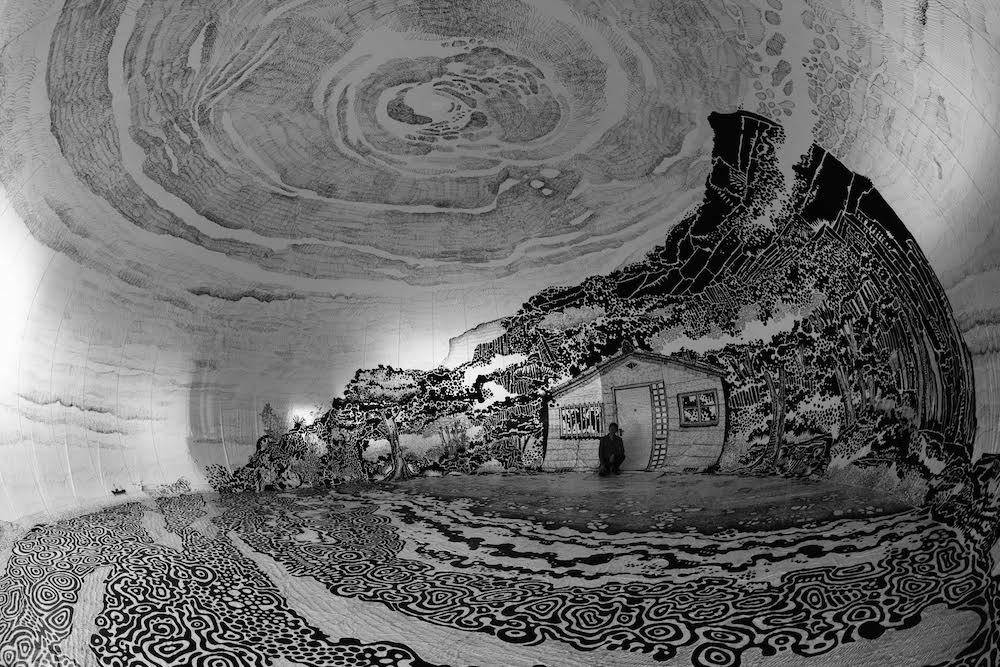 Since the Master had already addressed this topic in 2013, his new creation was called "Oiva Island 2".
Awesome piece interactively. Viewers can move inside the dome and interact with individual fragments of the installation at the visual and tactile level.
In addition, moving figures of people become a dynamic part of the composition.
The Design Museum offers visitors a selection of fragments of Oiva Island 2, as well as a short video that tells how this unusual black and white drawing was created.
Write in the comments about your impressions!