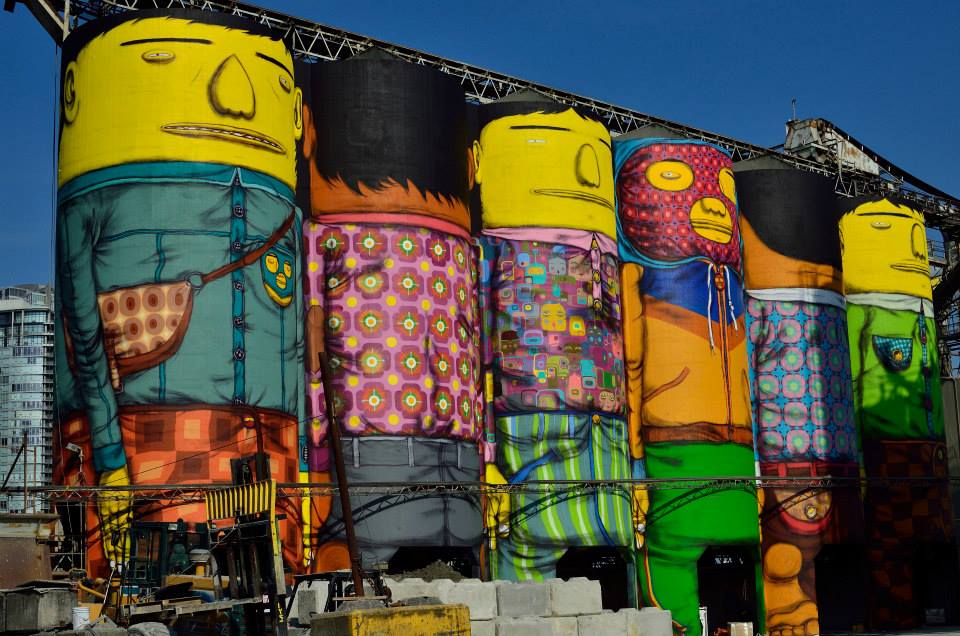 The Museum of Design always with great attention follows new works in one of the most controversial areas of modern art – street graffiti.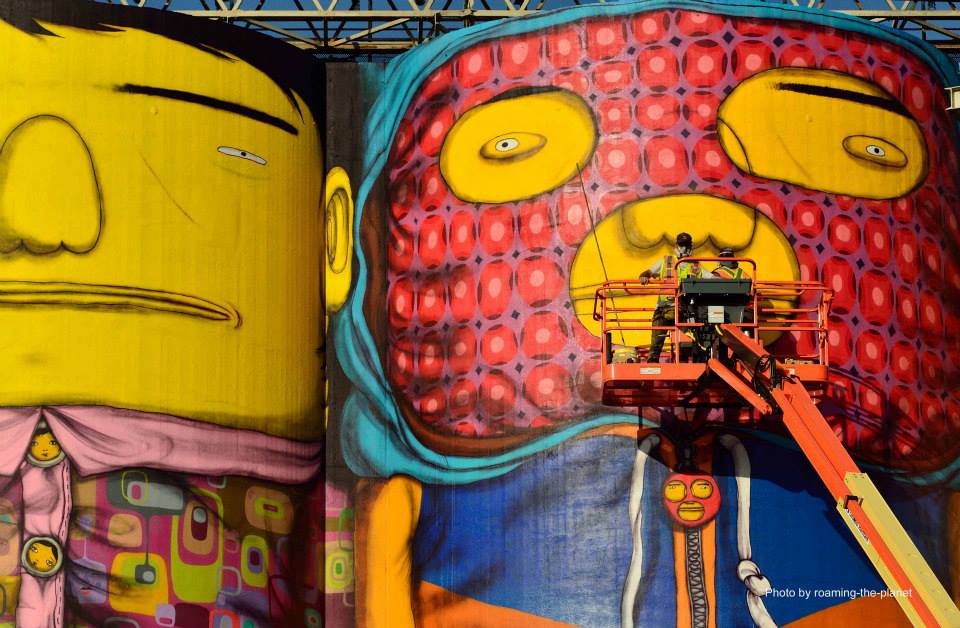 The contribution of talented designers around the world has led to the fact that the epithet "vandalism" is very rarely applied to this type of activity. Increasingly, a tangible role is being played in transforming the urban landscape into an attractive habitat.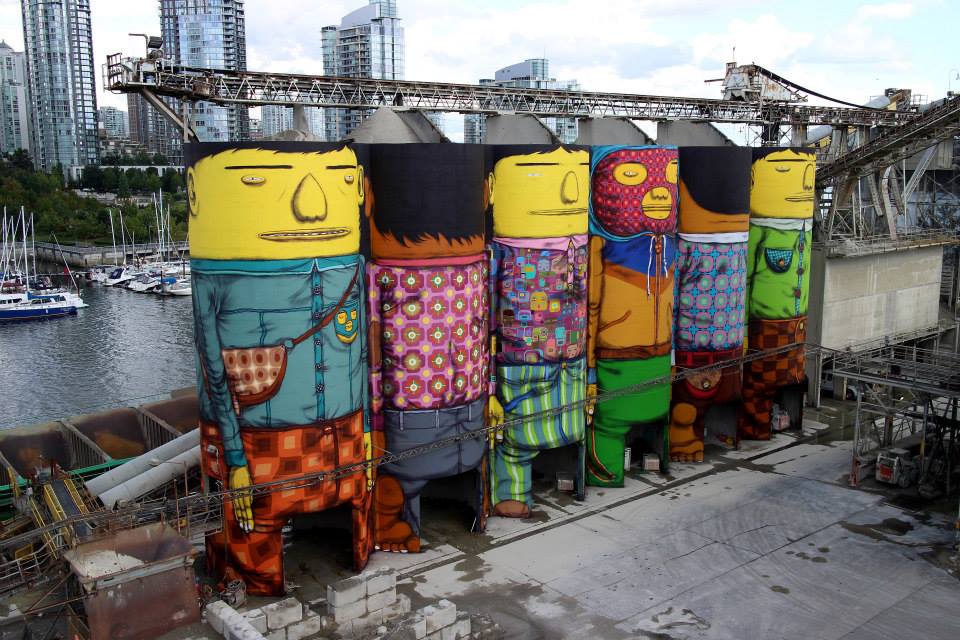 Artists from Brazil Gustavo and Otavio Pandolfo create their works under the pseudonym Os Gemeos, which in Portuguese means "twins". They are actually brothers and were born on the same day in 1974 in Sao Paulo.
Their joint work is distinguished not only by high technicality and aesthetics, but also by the ability to create at the visual level a subtle emotional connection of their frescoes with each viewer.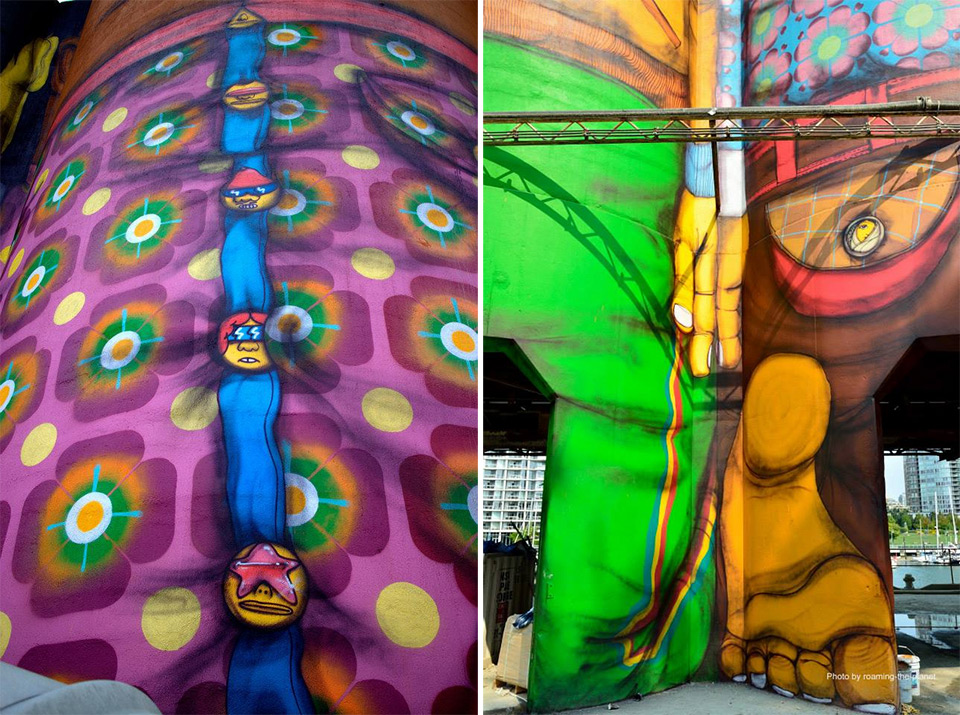 For the Vancouver Biennale, Os Gemeos created a monumental three-dimensional fresco with impressive parameters:
21 m in height,
painting angle – 360 o,
area – 2183 square meters. m,
The work took about a month, and the working day lasted 10-12 hours.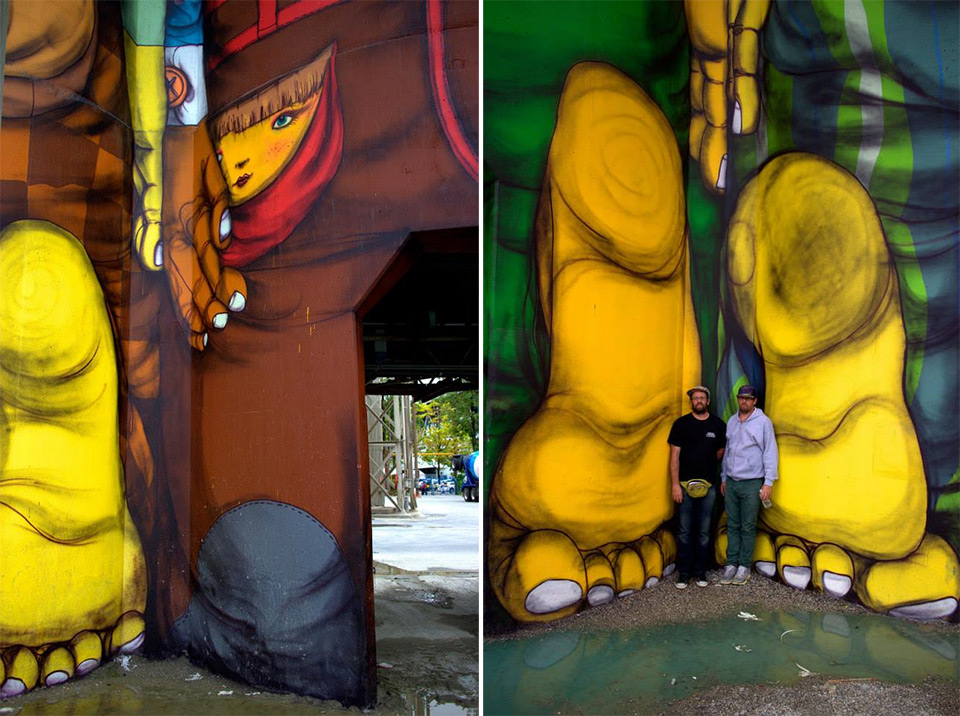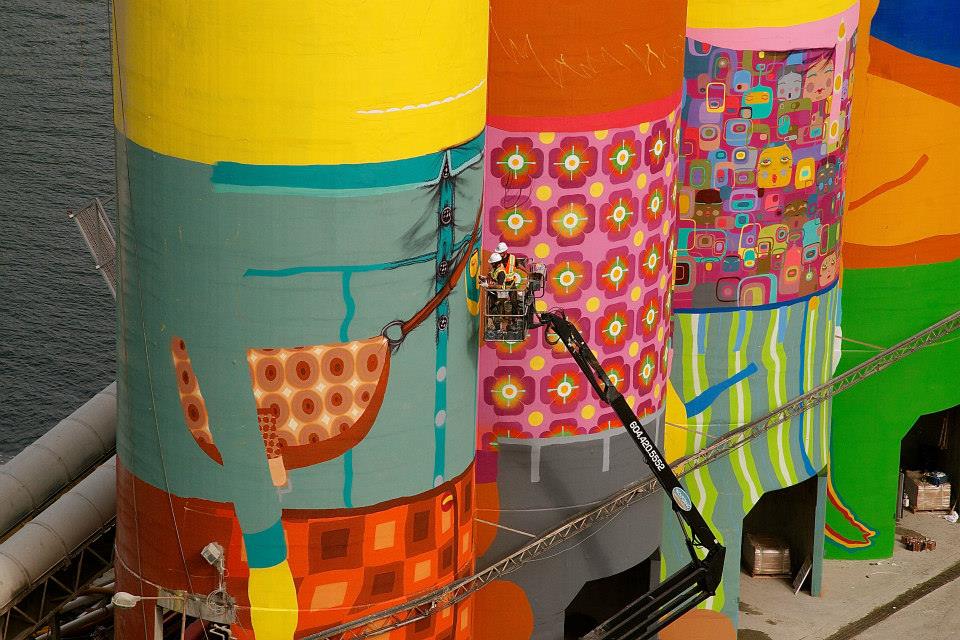 "Canvas" served as 6 storage towers at the cement factory Granville Island, which are part of the urban landscape. There is also a huge open market known all over the country, a university and boat docks.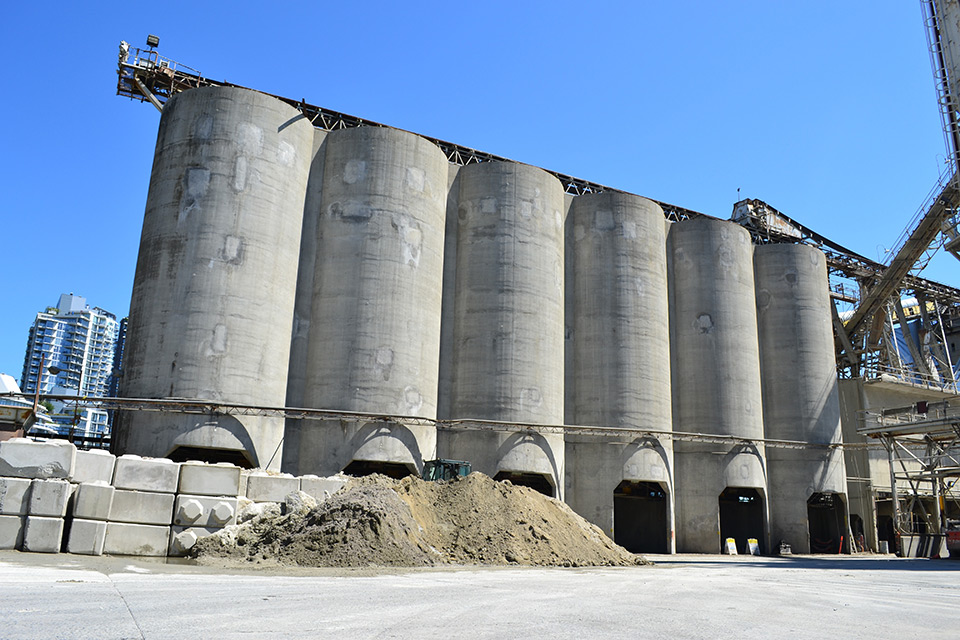 Bright cylindrical elevators completely transformed the industrial landscape, turning the "Giants" (the so-called painting) into a new landmark of the Canadian metropolis.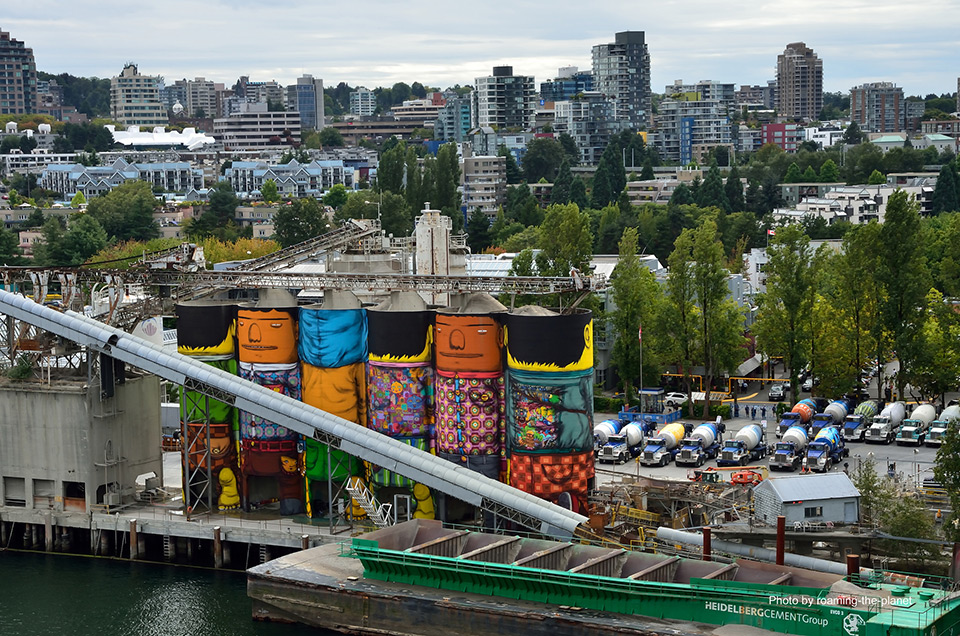 This work is destined to become one of the most recognizable and iconic works of street art anywhere in the world, because every year more than 10.5 million tourists from different countries visit this place.
Write in the comments about your impressions of the Os Gemeos exhibit at an art exhibition in Vancouver!