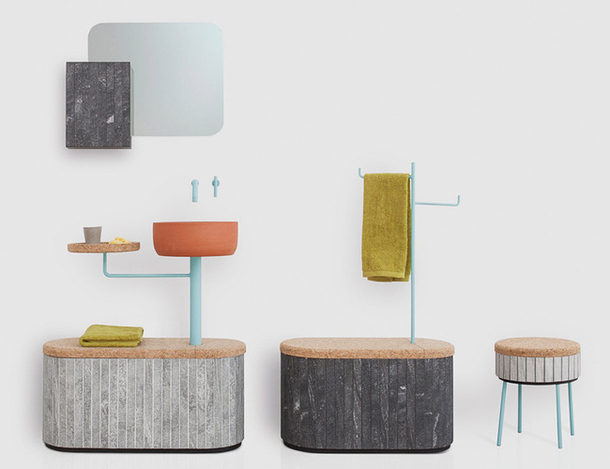 Amazing man Rui Pereira from Portugal decided to strengthen his potential by working together with another creative person – Japanese Ryosuke Fukusada. Together they set about creating unique and attractive bathroom furniture, which was lined with the finest tile.
They called the made collection Tile Sashi, which translates as "the thinnest piece possible". The authors decided to cut ceramics extremely thin strips and use it as a material for finishing bathroom furniture.
That the set was not too gray and boring, the designers diversified the decor with elements of cork and clay. It turned out beautiful, stylish and cozy.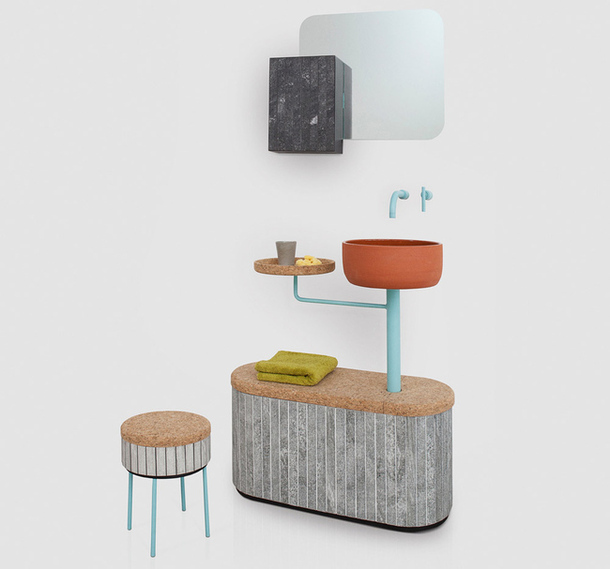 This surprisingly beautiful set includes: a cupboard under the sink, which in an unusual way was combined with a hanger, a chair with a convenient drawer for storing small items and the original shape of a mirror with a small cabinet.
As for the shade of objects, the choice fell on pastel colors, but the steel elements were painted in sky-blue color. Something remarkable can hardly be said about the shape of each of the objects — usual lines and simple outlines predominate.
But the uniqueness is present, and it is achieved thanks to the textural elements of non-smooth clay and soft cork with a porous texture, as well as the pattern on the tile, stylized as a stone.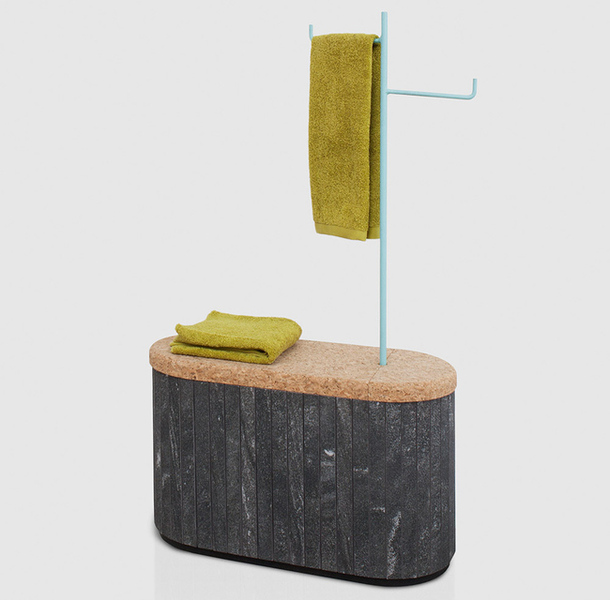 "The inspiration for the creation of this collection was precisely the method of cutting thin plates of ceramics," it was thanks to this technology that we produced something new and unusual. We created three-dimensional elements, and all this with the help of ordinary tiles, "said one of the authors of the headset.