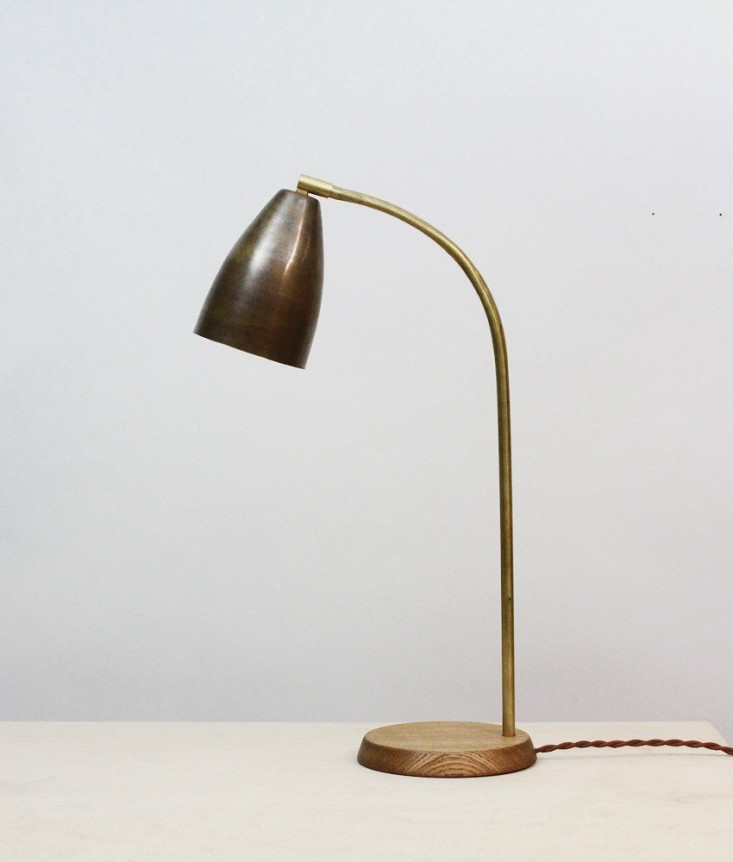 Original table lamps from Ridon Rizzo
We present you the original table lamps from a talented designer. Raydon Rizzo accidentally saw on YouTube an instructional video about the basic rules of woodworking, and it inspired him to create something new and unique.
He used all his experience in working with special equipment and this sophisticated new-acquired skill and began designing desk lamps.
Rizzo created several designs for his friends and soon founded the company Allied Maker, implementing custom-made table lamps and other items of interest.
On everything that he sells and sends to customers, there is an inscription "Made in the USA", and he is very proud of it. Interestingly, all items are made from recycled or even useless materials.
A desk lamp, the photo of which is presented below, Rizzo shaped the arch, making it from difficult materials to process. However, it is very convenient to use. A copper lampshade is attached to a hand-made white oak base.
The lamp can be rotated 90 degrees.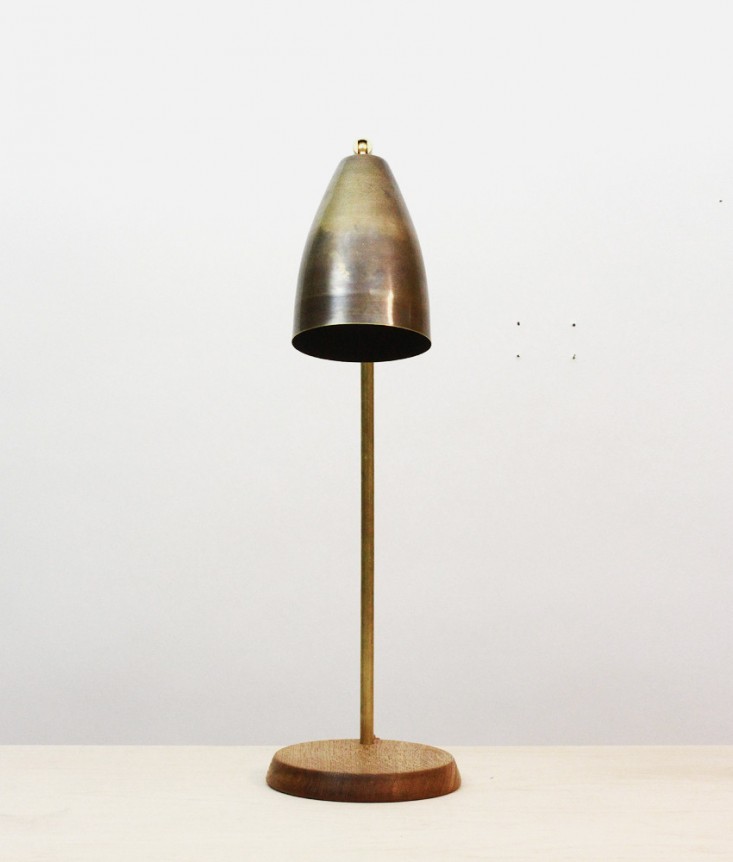 Table lamp made of copper and white oak
The lamp, which Rizzo called Leo Task, is made up of a quarter of burnt oak wood, which has been burned under pressure to speed up the natural aging process, as a result of which it has acquired a dark brown color.
According to Rizzo, this is how a tree would look like in hundreds of years without any man-made impact. The lampshade is made of wood, the base is made of cast iron, and the bottom is made of patent leather. The cost is $ 180.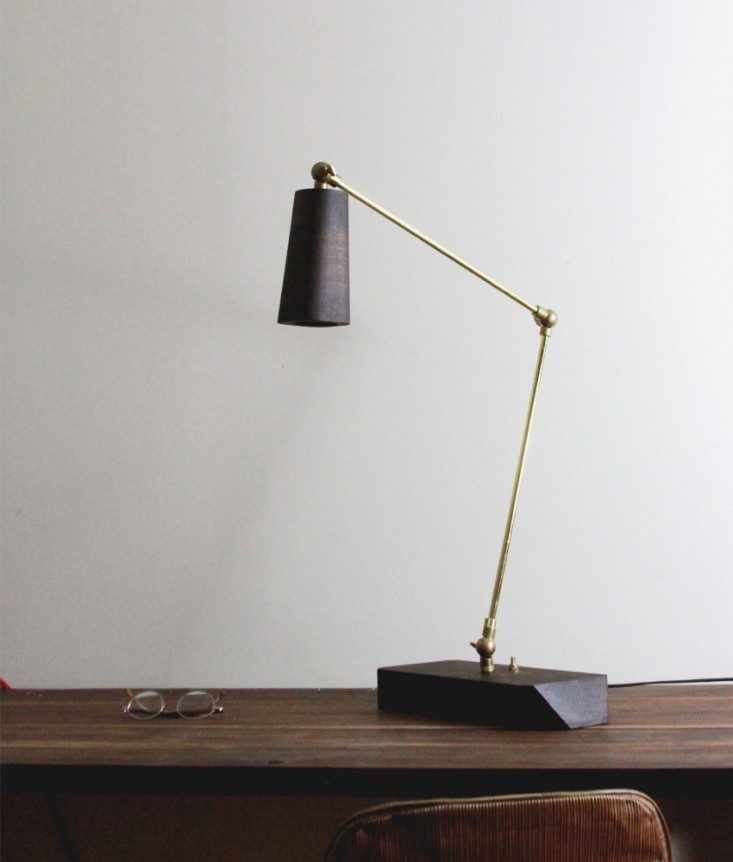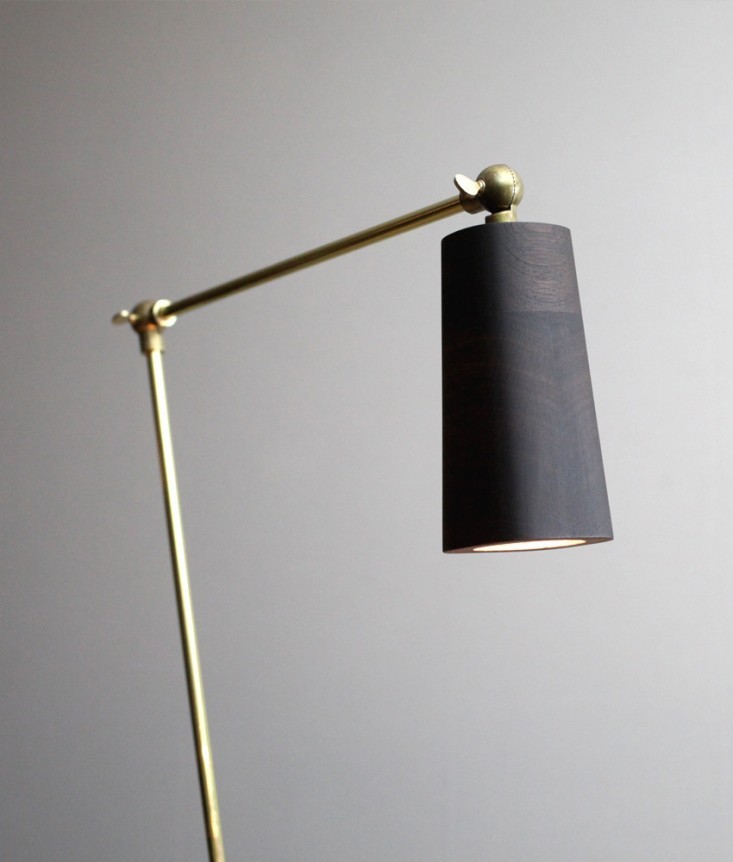 Table lamp made of wood and cast iron
During the creation of the Walnut Maple lamp, Rizzo drew inspiration from a Japanese book about joinery. Material – solid brass (base), black flax and white cotton (lamp shade). Cost – $ 599.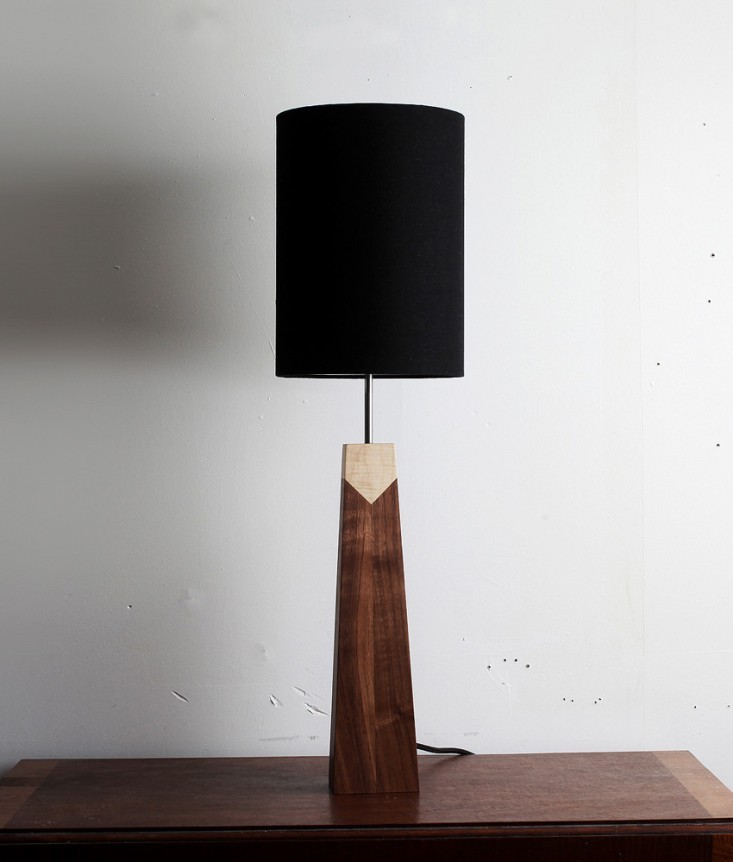 Walnut Maple Lamp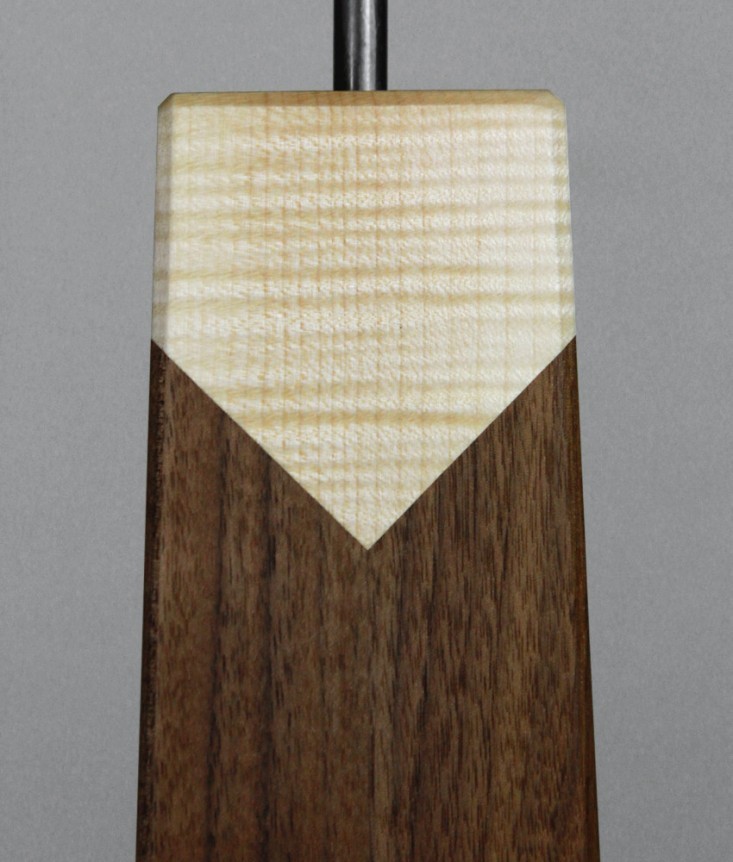 Table lamp base
Lamp brass Oak Wall resembles a classic bell. It is made of solid brass and cotton cord.
Using a carved handle, crowning the lampshade, you can adjust the intensity of illumination. Price – $ 284.