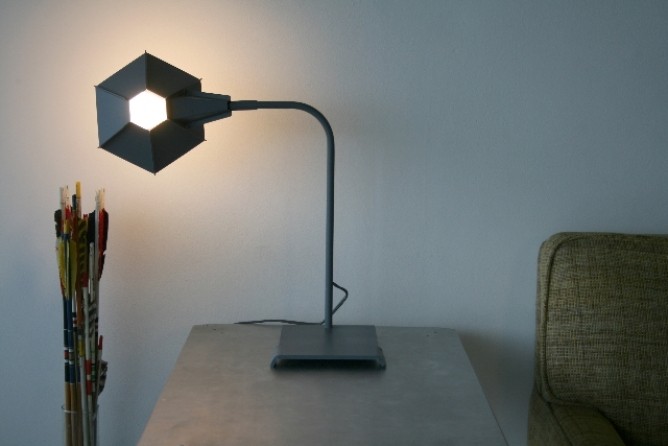 Brandon Ravenhil's original table lamp
Now designers are increasingly adding to the interior unusual elements in a geometric style, considering them a profitable option for decorating rooms. With their help, you can manage space, attract the attention of guests and express their individuality.
The founder of the studio Live / Work designer Brandon Ravenhil presented the world with an original table lamp with an interesting shade – six geometric faces. The subject will fit perfectly into the interior of the office, decorated in any style.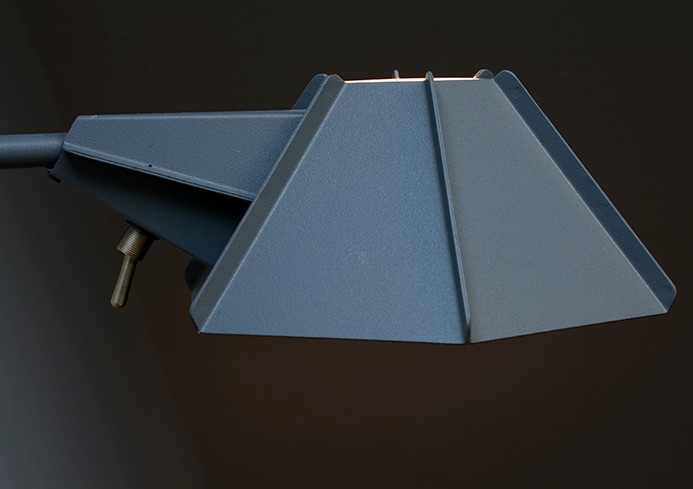 Lamp lamp shade
The base of the lamp is a six millimeter steel plate with small supports folding on both sides. Outside, it is painted in a gray metallic color, and from the inside – in beige.
Thanks to this color and additional protective layer, the light, if turned on during the day, will not seem so bright, but at night it will be enough for work.