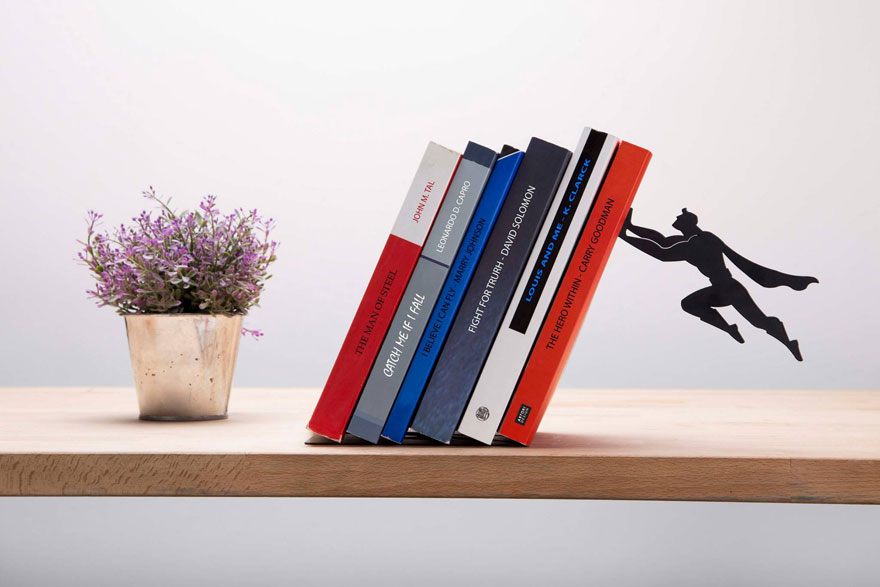 Original book stand paired with a superhero
Original coasters for books with a superhero is an interesting creation from the studio Artori. Some book lovers are especially careful about storage, making sure that the external environment could not spoil their books.
Located in Israel, Artori Studio offers interesting projects "The Book and the Hero" and "Super Regiment". This is the original stand with superheroes.
If you look from the side, it creates the illusion that the superhero supports the book.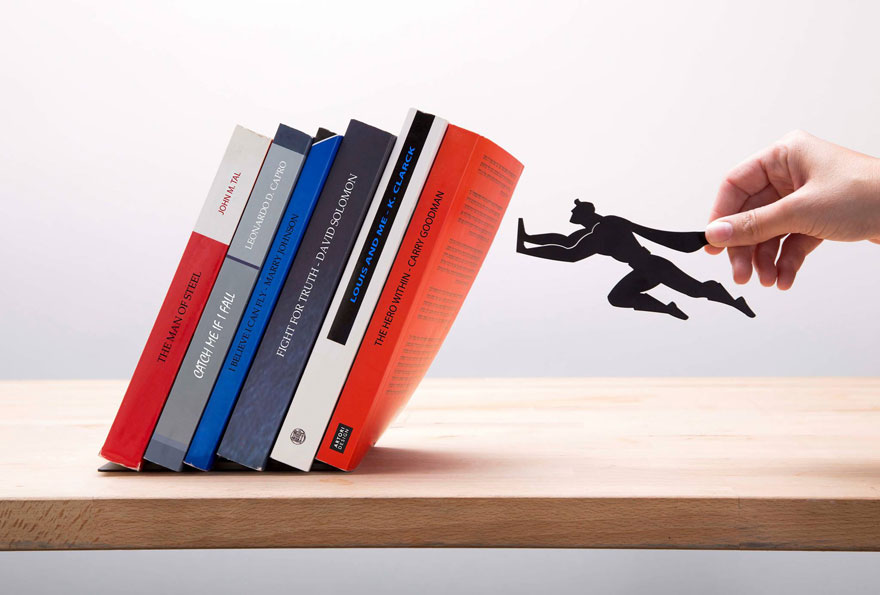 "Salvation" of your books
The black outline of the book holder contrasts with the colorful covers, which ultimately creates a wonderful addition to the interior of the office or home.
This addition to the interior can be used both vertically and horizontally, for every taste. The original stand can be attached to the wall, forming a shelf with a vertical arrangement of books.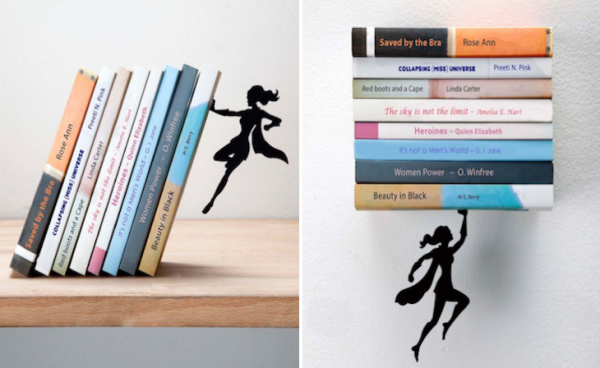 Vertical and horizontal arrangement of books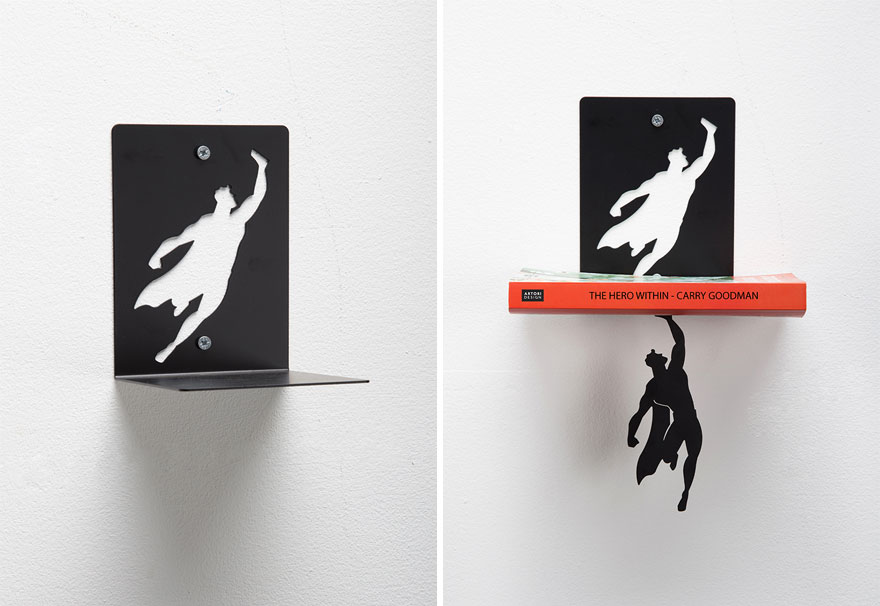 Vertical arrangement of books
The base is hidden by the books, and the superhero is attached through a magnet to the base, which gives the shelf functional originality.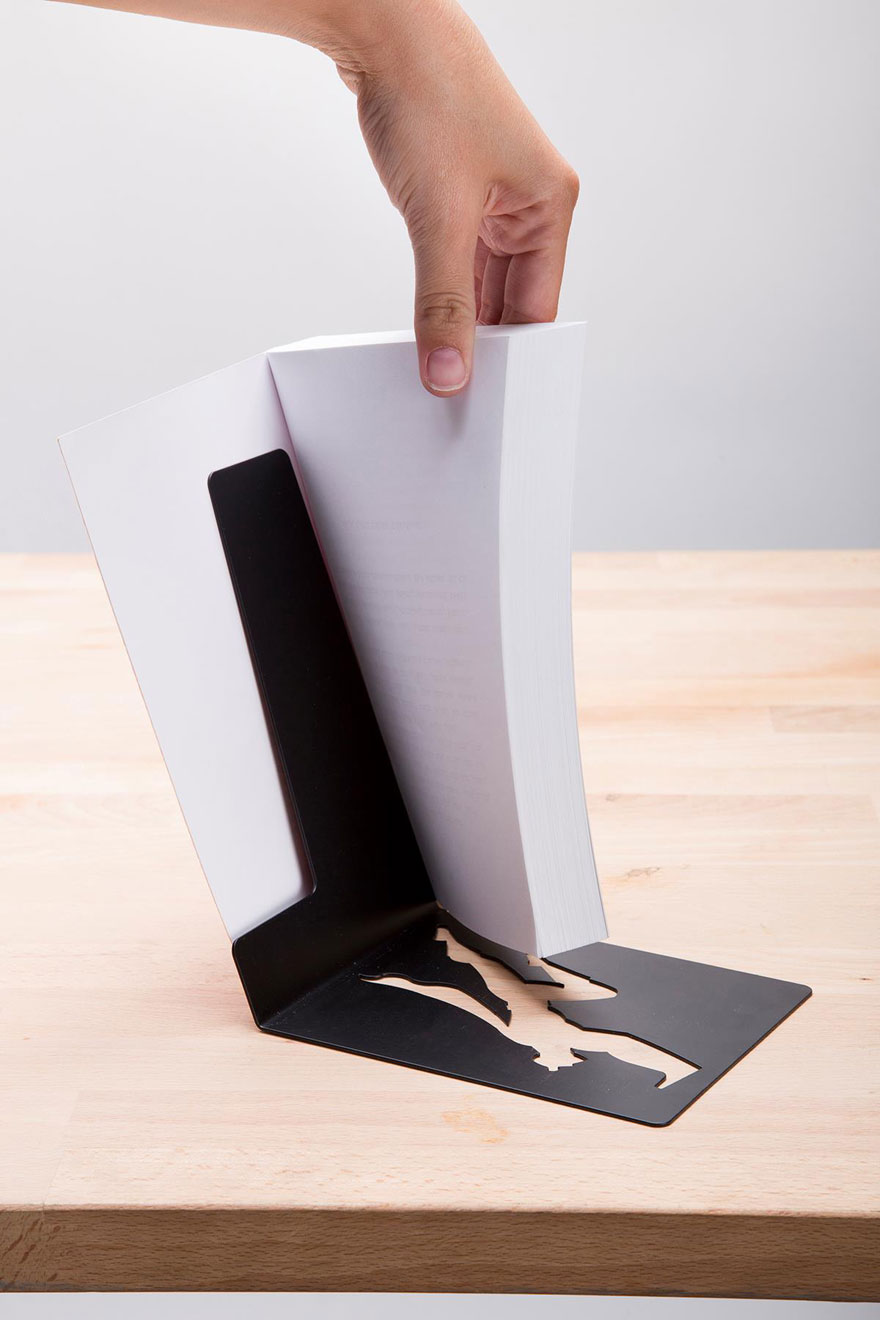 The base of the stand is hidden by the book.
A magnet is used to hang a superhero in the air, giving the impression that he or she keeps books from an imminent fall.