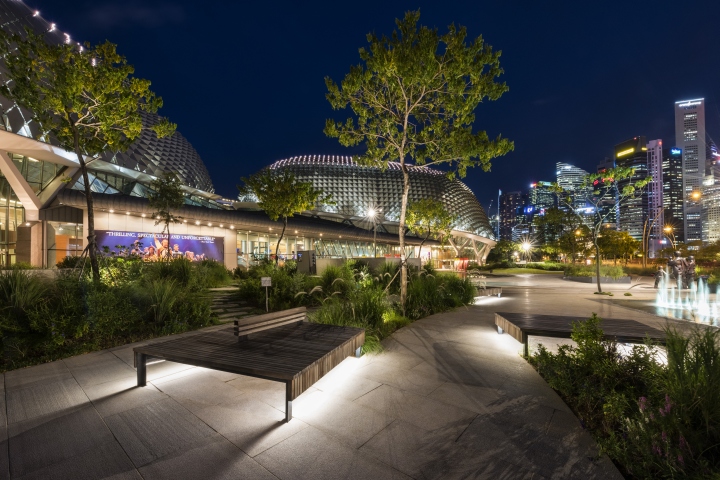 Multidimensional original lighting in Singapore's Marina Bay
Original lighting from B LIGHT in Asia. A leading manufacturer of lighting products contributed to the creation of a walking area near the Esplanade.
This is a futuristic theater and art exhibition center, built in the symbolic Marina Bay in Singapore.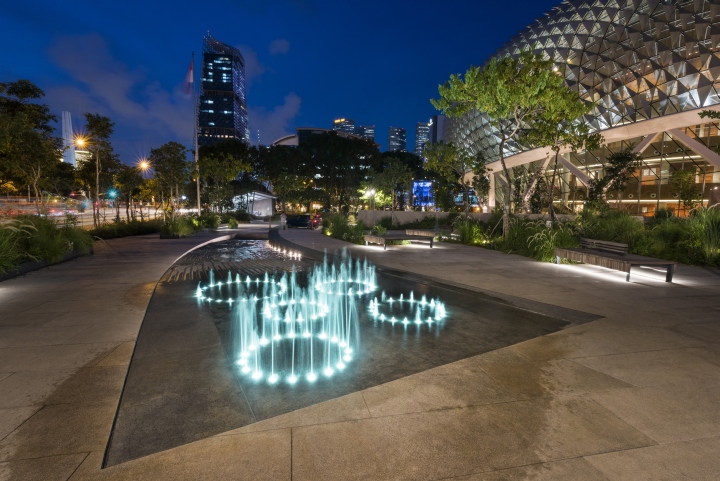 Each architectural element of the space is skillfully beaten with a backlight.
The fantastic space includes an architectural and concert hall with 1600 seats, a theater with a capacity of about 2 thousand seats, a concert studio of chamber music with 245 seats and a theater studio with 220 seats, intended for experimental performances. The unique design of the two main buildings is unique, and their rounded frames are equipped with more than 7 thousand triangular glass canopies.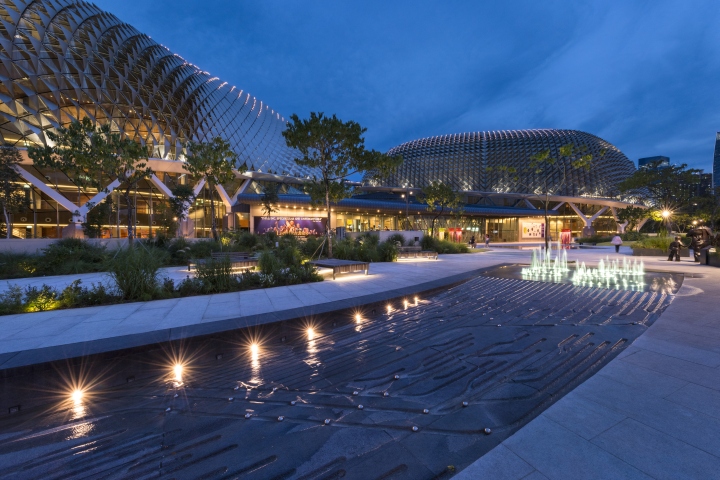 Glass canopies turn giant buildings into weightless objects
Thousands of people visit the fussy ultramodern character around the clock. It is for them that B LIGHT has developed lighting solutions for the embankment opposite the theaters.
The structure of the space combines green areas with artistic water installations.
Wide wooden benches seem to hover over the esplanade, thanks to the linear LINEAR TUBE 112 SLIM luminaires built in under the seats. Compact models with adjustable monochrome beams are ideal for illuminating architectural projects.
Fluorescent sources are distributed over the entire surface.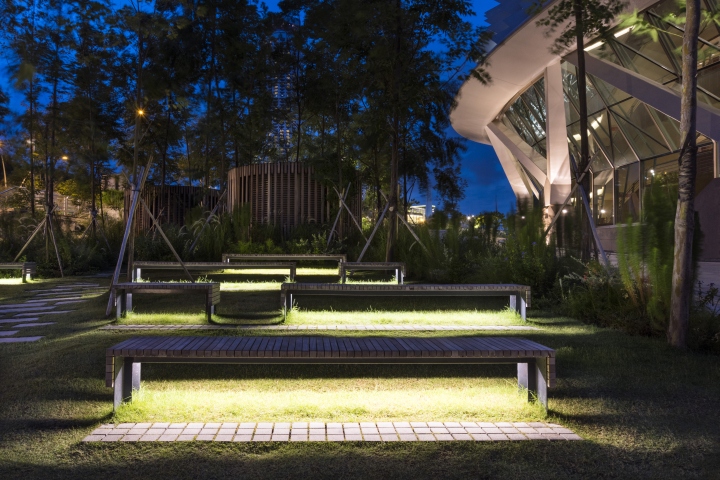 Compact linear luminaires are built into each bench.
KUBO 54 CL – a compact architectural lamp with an extremely neat and minimal design – was chosen to illuminate various pools and fountains. Considering the contact with water, B LIGHT from KUBO 54 CL is made in a special version of stainless steel AISI 316L.
Author's lamps B LIGHT illuminate the architectural space and attract massive attention to the project, proving that any environment can be made unique.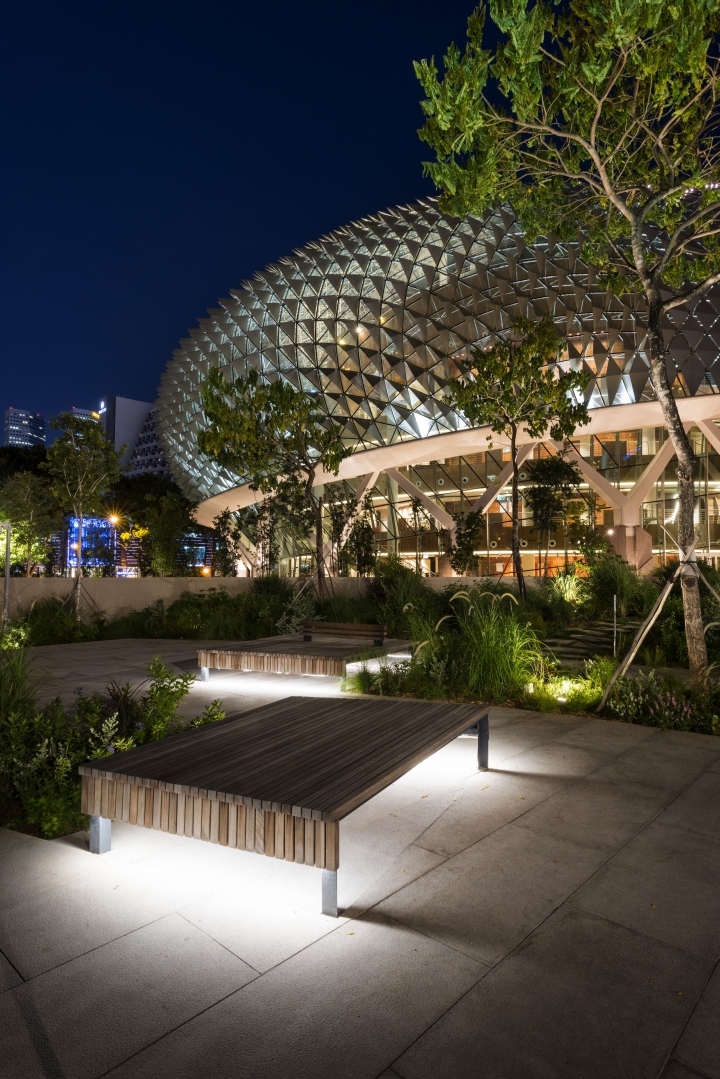 Infinite variety at night
Which one of you wanted to go to singapore right now?