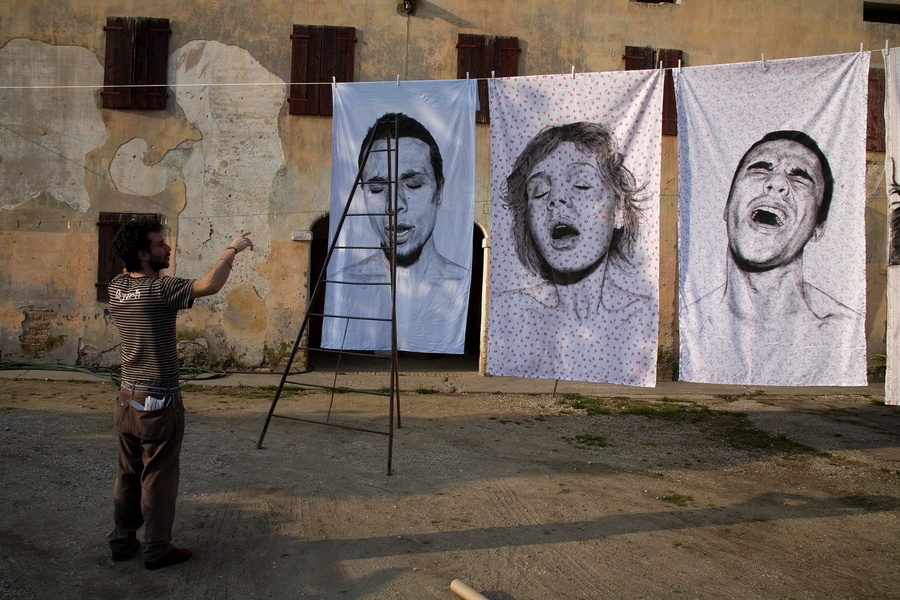 In our modern century, all people are quite relaxed, but, at the same time, they do not let out their innermost thoughts for all to see. In the past century, in every yard, sheets and underwear were rinsed in the breeze, and this did not bother anyone, but there was no talk about "sex" and other intimate matters.
Today, they do not speak openly about sex, except in preschool institutions, there are regular commercials on television about linings and the most effective means of protection against unwanted pregnancy.
A bed and underwear is now dried on the glazed balconies, so as not to accidentally hit the eyes of a passerby.
Argentine self-taught artist Diego Beyro (Diego Beyro) implemented a rather unusual savory project called "Orgasms" ("Orgasm") – he transferred the technique of performing portraits of people with oil on bedding, and also depicted them at the moment of ultimate pleasure, having carefully painted all the smallest details of facial expressions and the uncontrollable emotions flowing from them.
The 28-year-old scandalous artist blurs the lines between the past and the present, rips apart the generally accepted templates, hanging their masterpieces written on sheets in a cute multi-colored flower right in the middle of the street.
Regular participants of our daily discussions on the pages of the Design Museum will be interested to know that Diego was born in 1984 in the city of Buenos Aires, Argentina.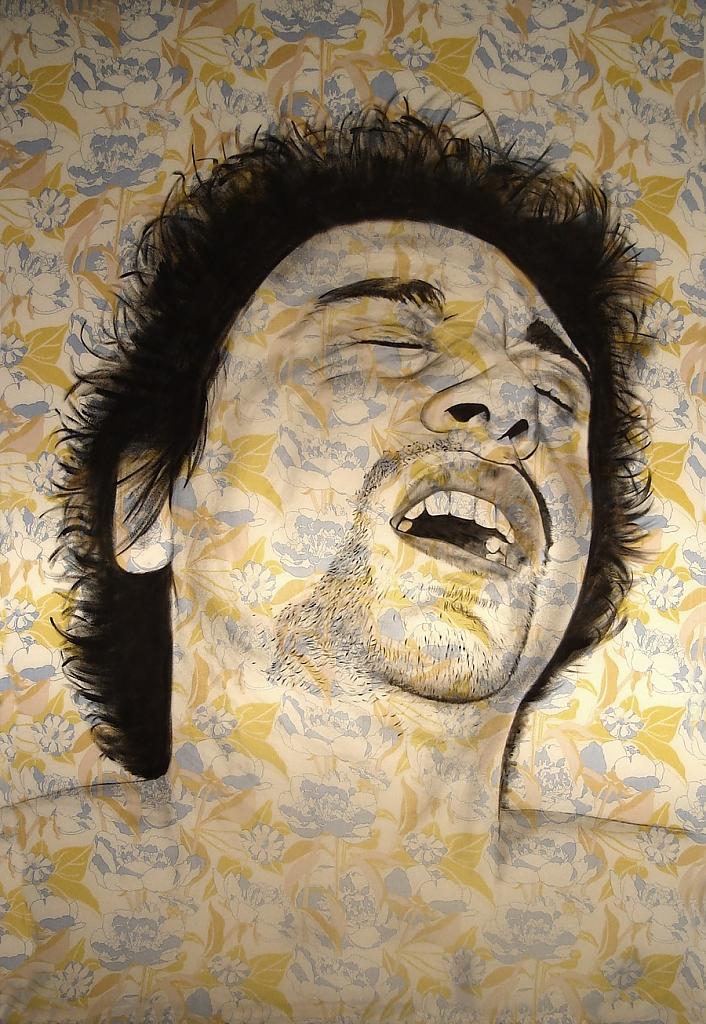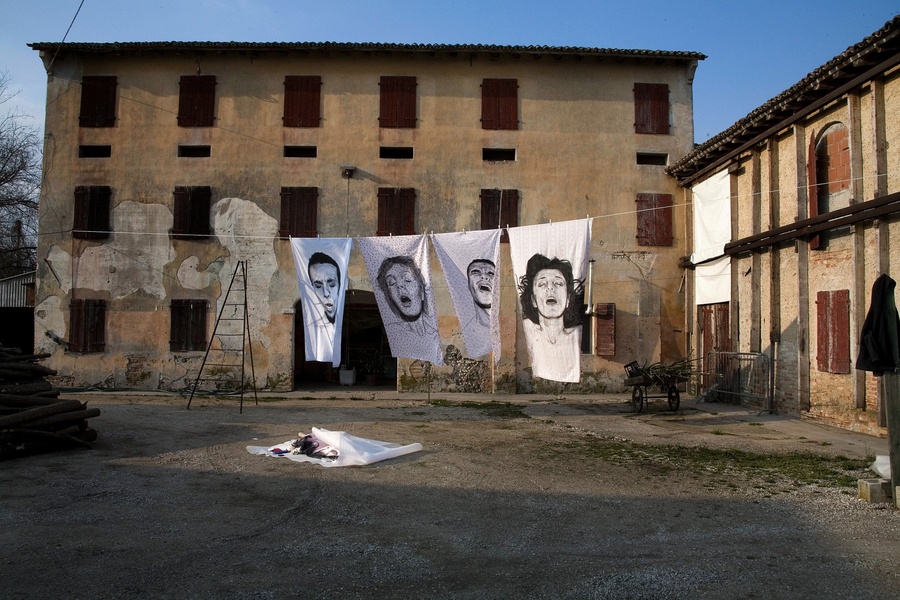 The literal translation of the name of this city sounds like "good air" or "good winds". Diego is a self-taught artist, although he studied the direction of art in the High School of Creative Advertising.
He is currently improving his education in the studio for artists Andres Waissman. Diego lived for two years in Italy and worked as an artist in the Center for Research and Information of the Benetton Group.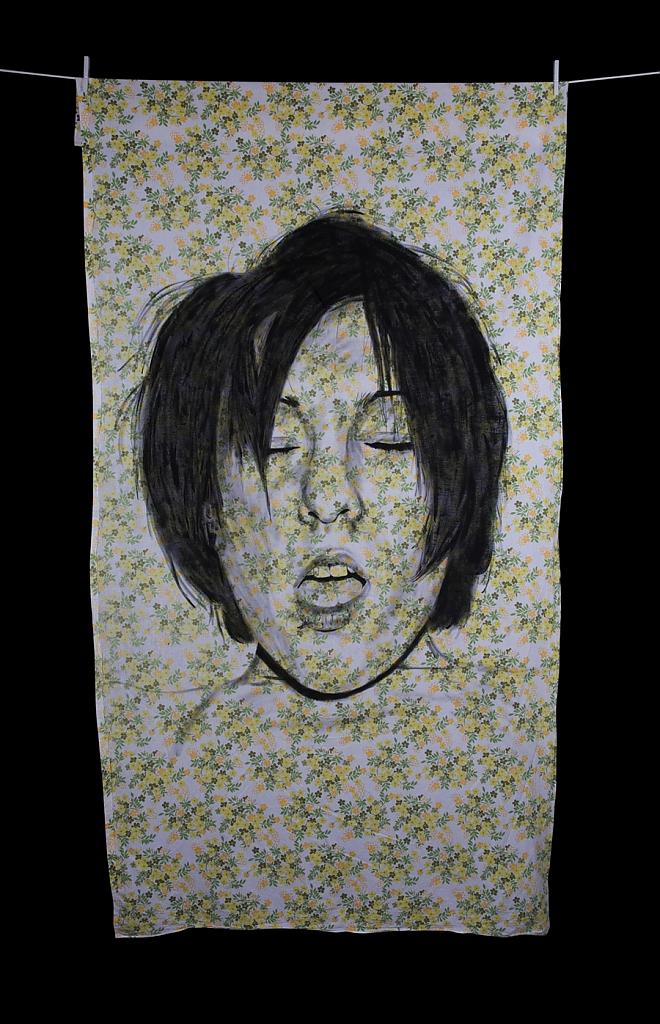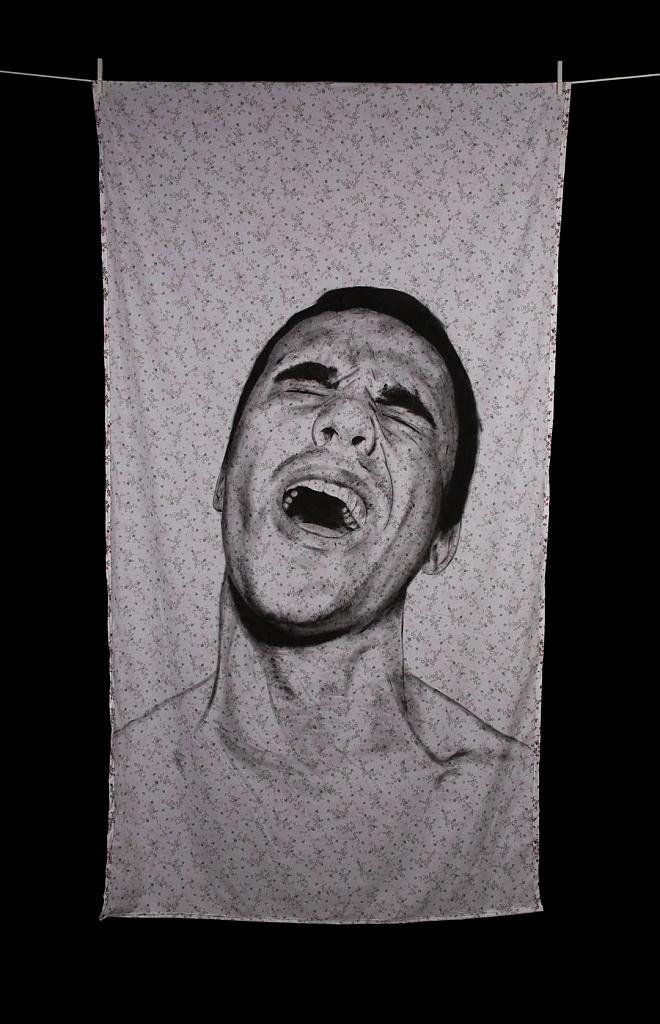 There was also an art director at the creative advertising agency Agulla Baccetti "in the city of Buenos Aires. Participated in prestigious exhibitions in Italy, Portugal, Spain, USA, Colombia, Chile, Lebanon and Argentina.
Diego Beyro is currently engaged in digital retouching of images for various national and international companies and in his personal project.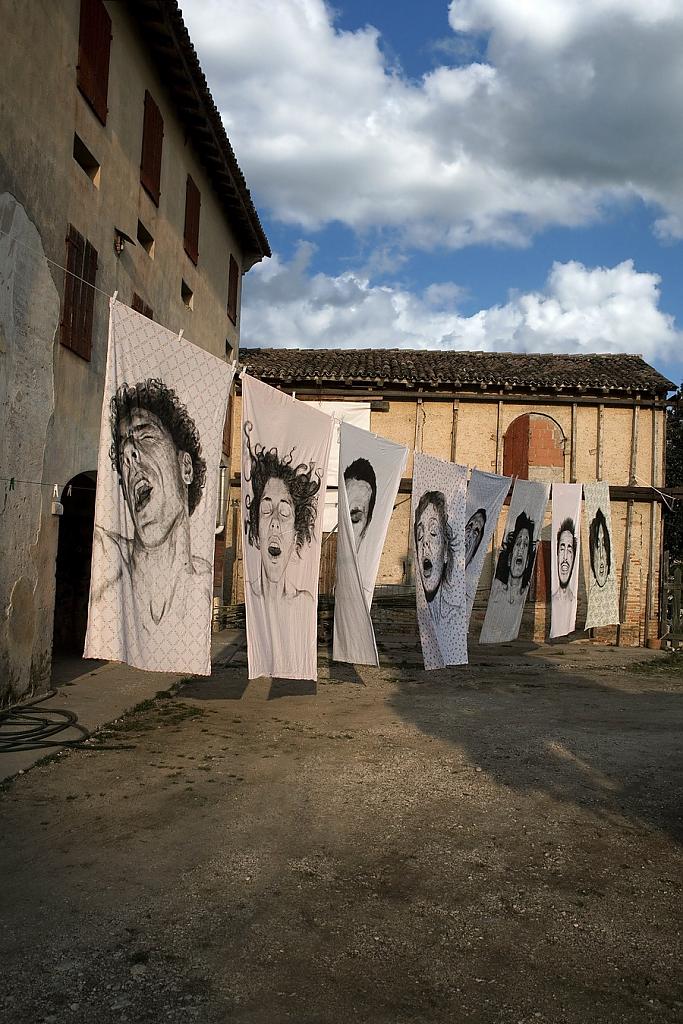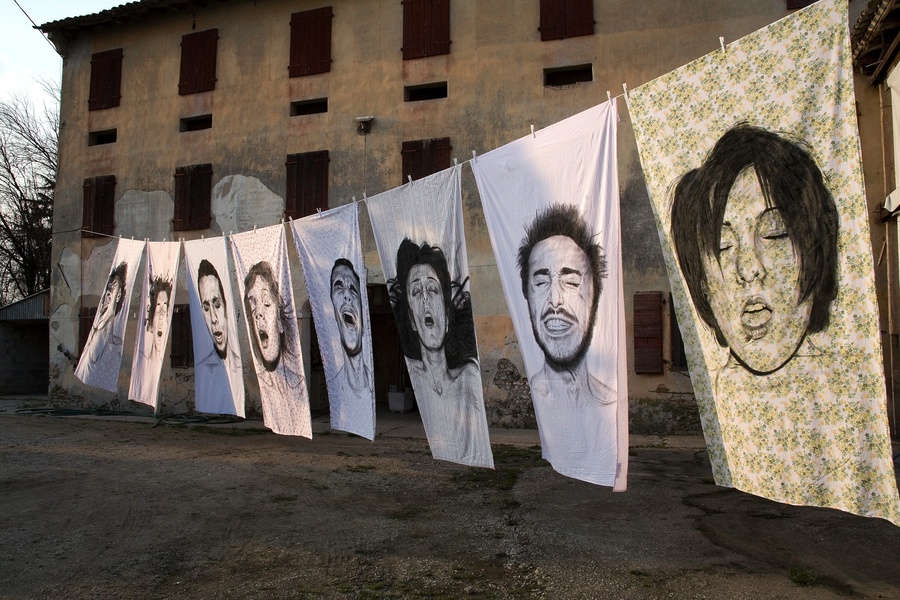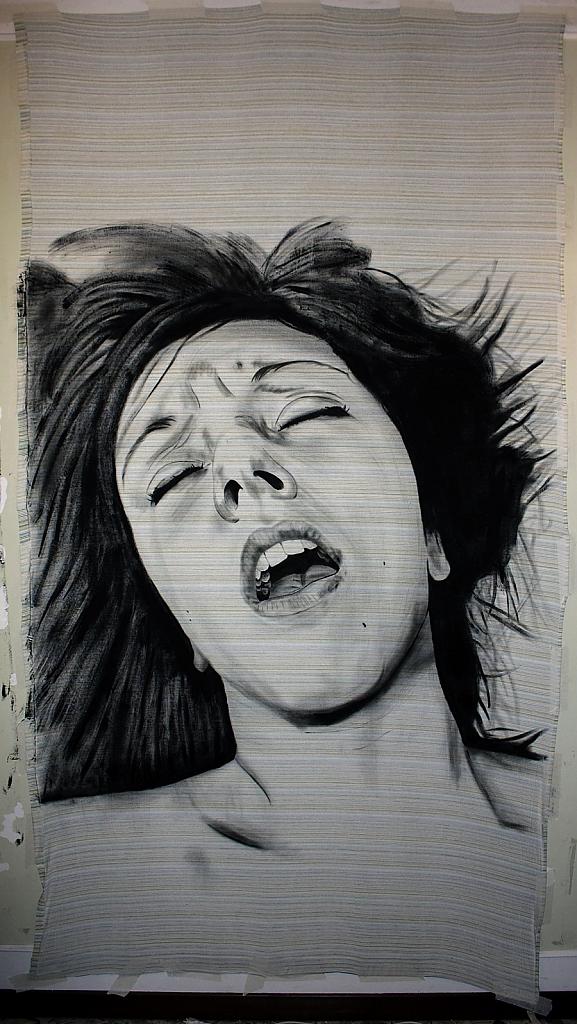 Reproductions of his works can be found in many specialized publications. Currently resident and works in Buenos Aires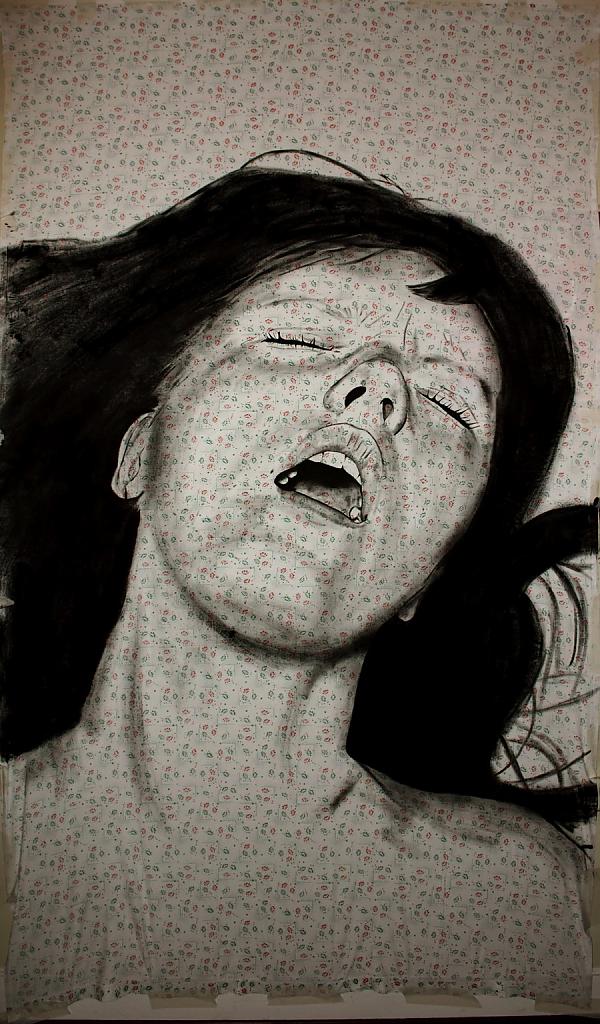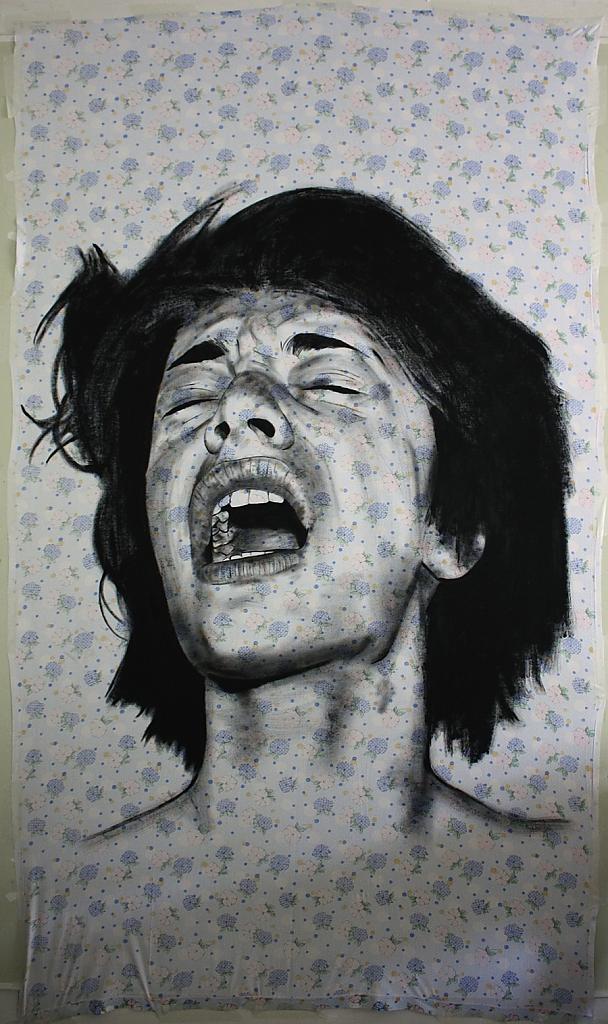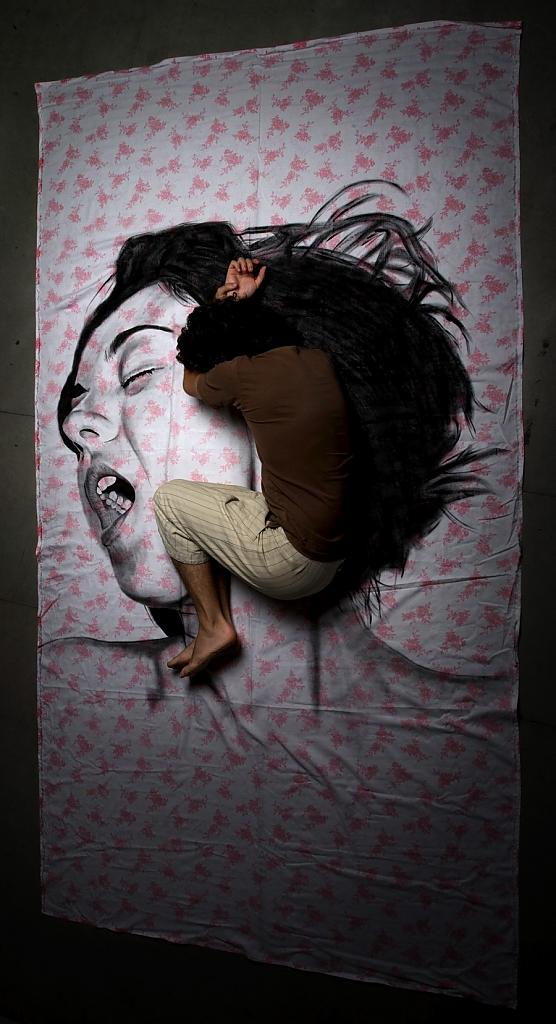 It is no secret that these simple and naive sheets in a small flower have seen a lot in their lifetime, they have heard laughter and tears, quarrels and reconciliations, observe what is usually hidden from prying eyes.
They would never give out their secret secrets if it were not for the relaxed and brave outrageous self-taught artist from Buenos Aires, Diego Beyro and his frank project called "Orgasm"