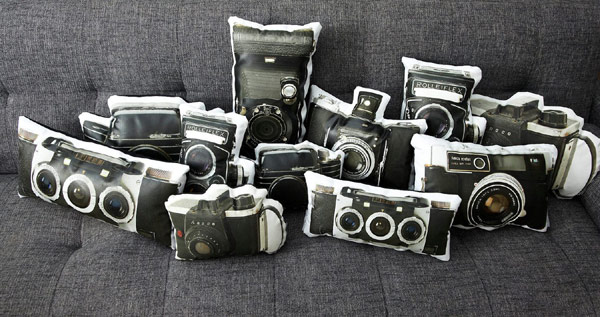 Photography is a fashion hobby. Not only the process itself, but also the use of its elements in the decor.
Visitors to the Museum of Design can be convinced of this by looking at a collection of cushions with images of old cameras.
Made this original interior decoration company Vintage Amica Eyelux. You can buy it in various sizes and shapes.
For the modern and laconic style, pillows with images of old cameras will become simply indispensable, as they will enliven the strict geometry of the lines with their diversity.
You can buy such beauty on the Etsy store website for $ 42. And would you like to add them to your interior?