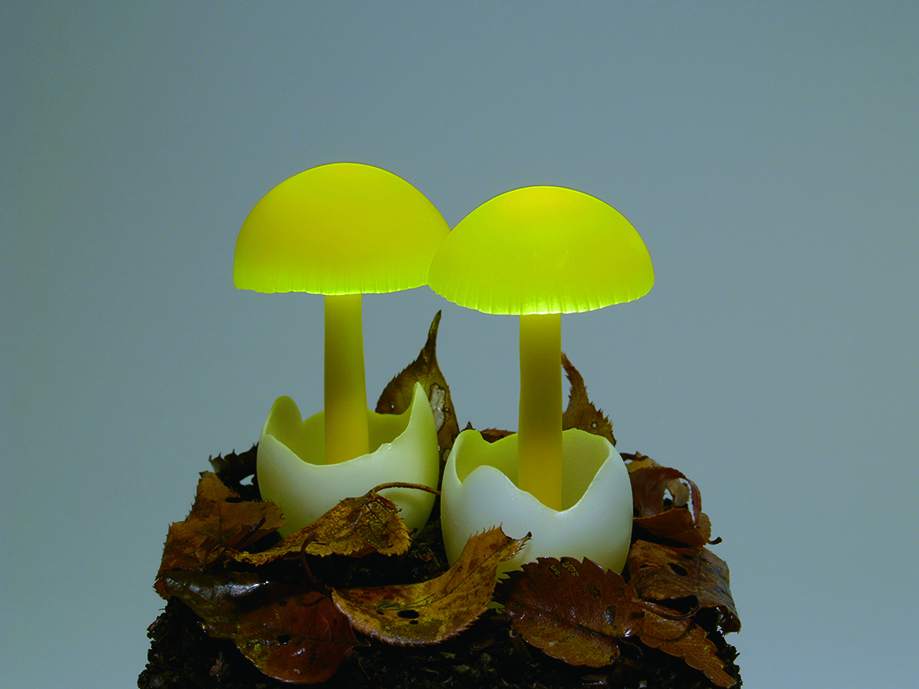 Japanese designer Yukio Takano (English transliteration – Yukio Takano) produces original lamps in the form of mushrooms growing on the surface of logs.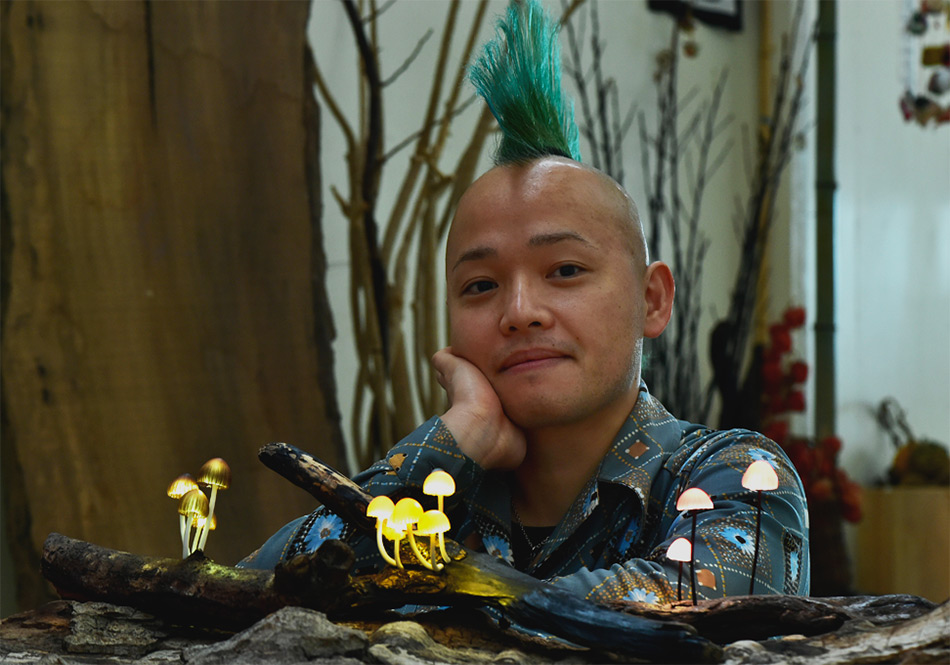 He is so skillfully working through the details that at first glance it is difficult to distinguish these colorful imitations of the forest flora from the real ones.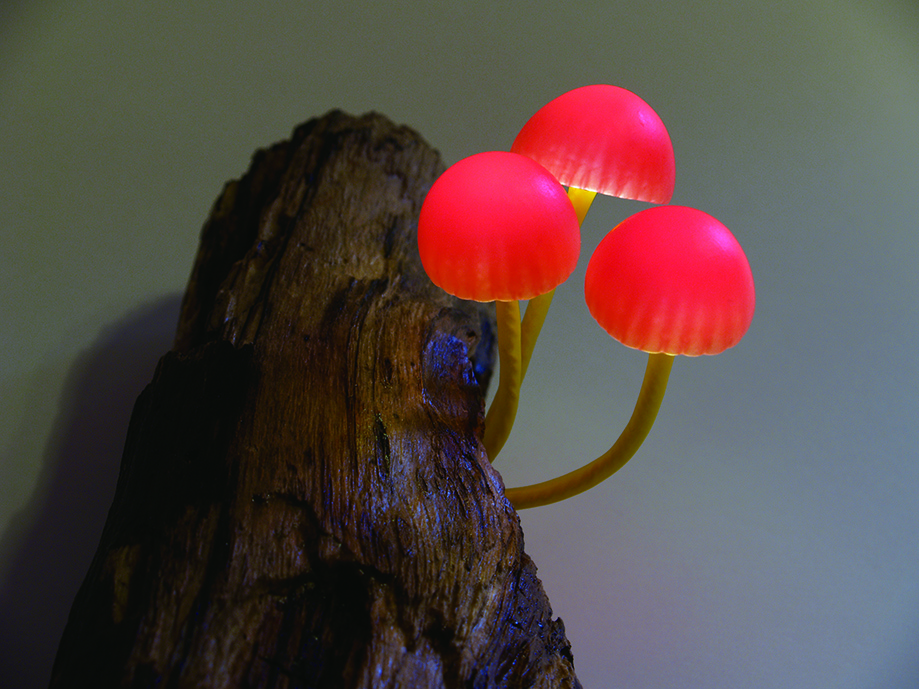 Mushrooms emit a soft warm light that creates a mood of peace, comfort and warmth.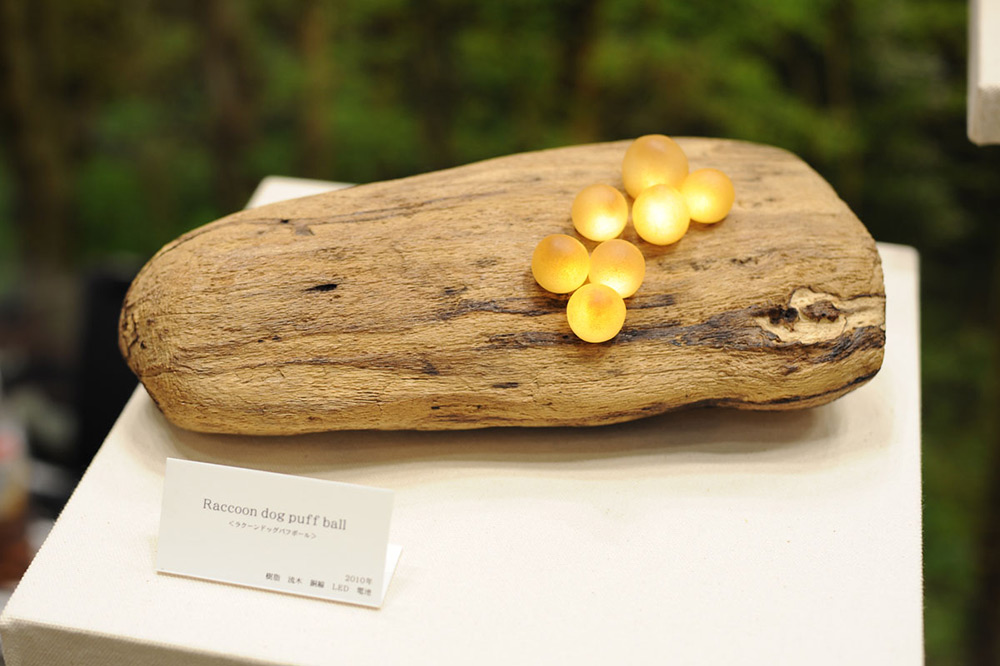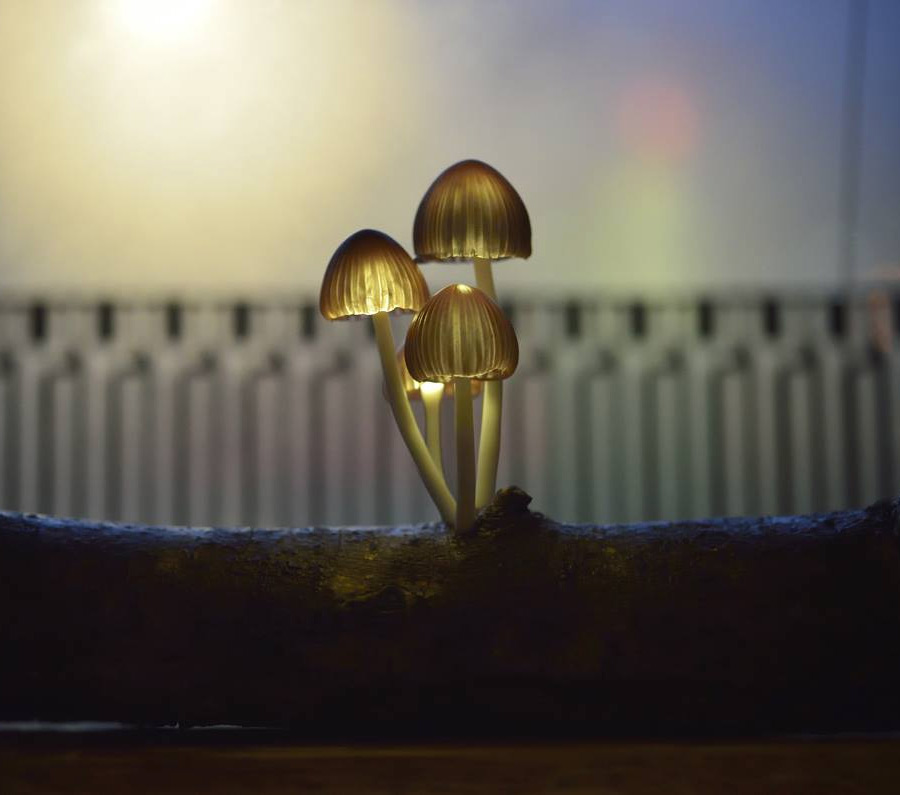 It seems that in the home interior a piece of enchanted forest has appeared.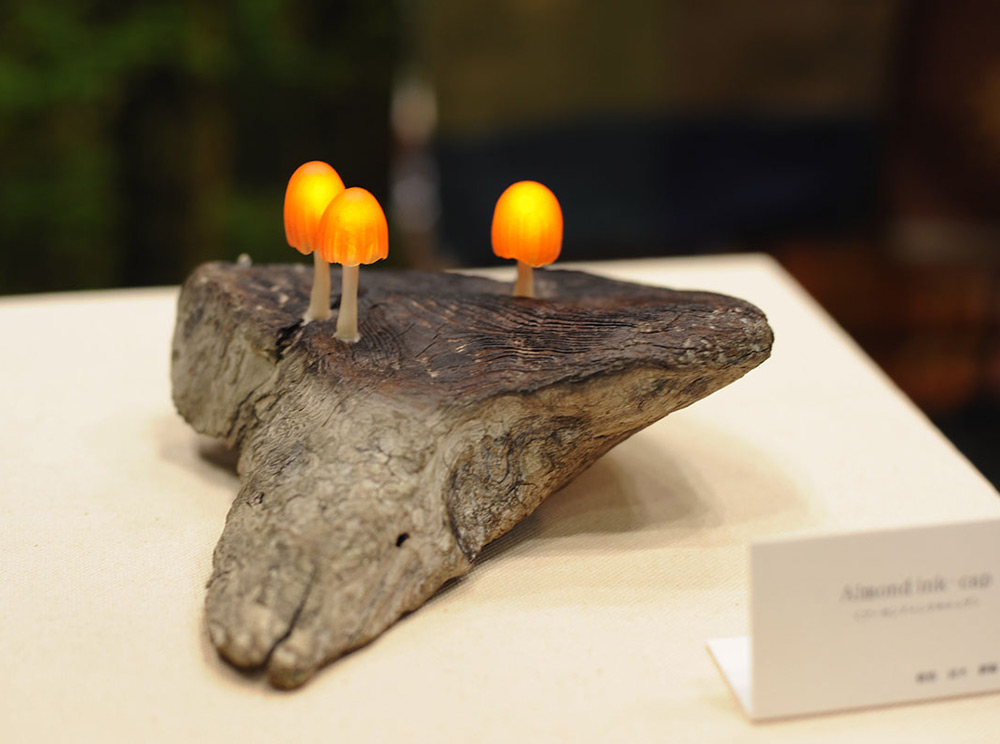 But the technical details are forced to return to reality. The LED-lamp is mounted inside a translucent painted shell of epoxy resin.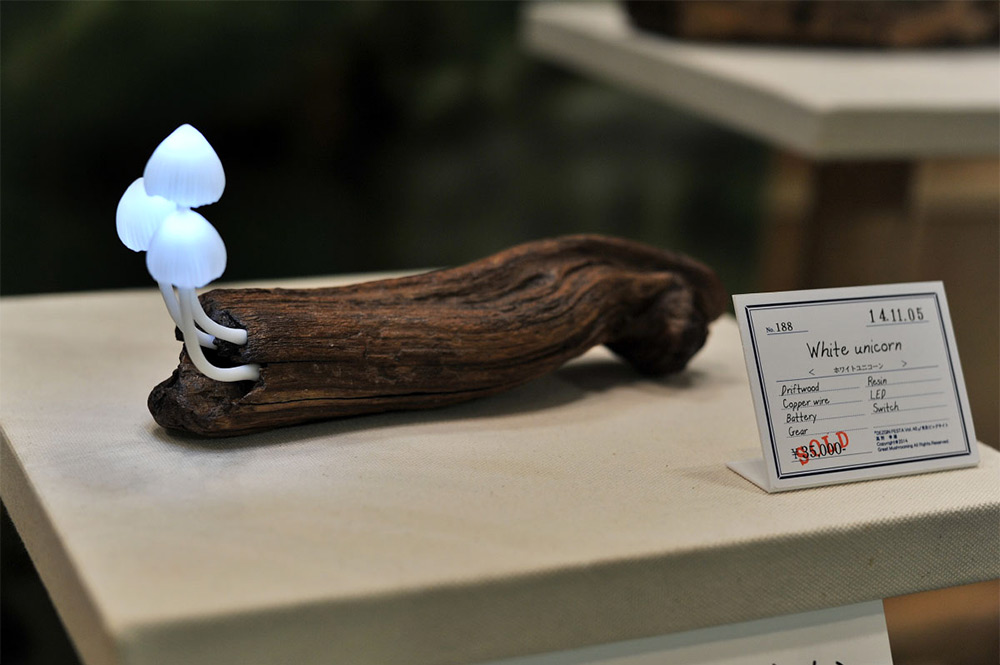 The electrical parts of the structure (wires and batteries) are hidden inside the wooden base, on the front panel of which there is a retro "incl." On / Off switch.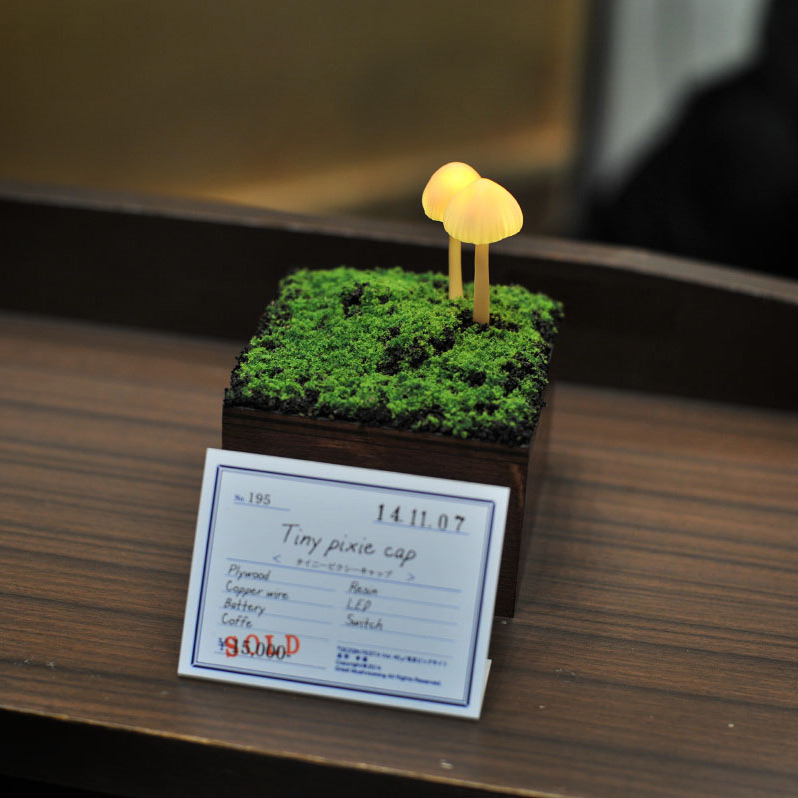 Takano began producing his products 12 years ago. Fully collection can be seen only in photographs on the website of the author.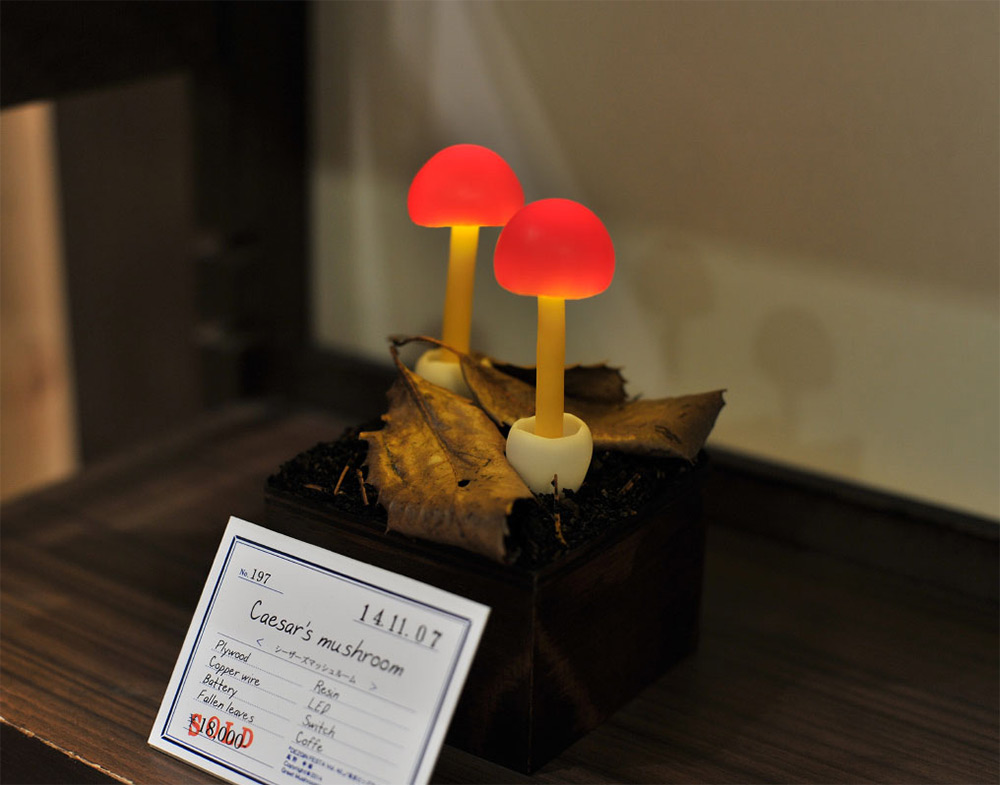 Fragile products are problematic to be transported abroad, especially since they are bought up immediately after the completion of work on the next instance.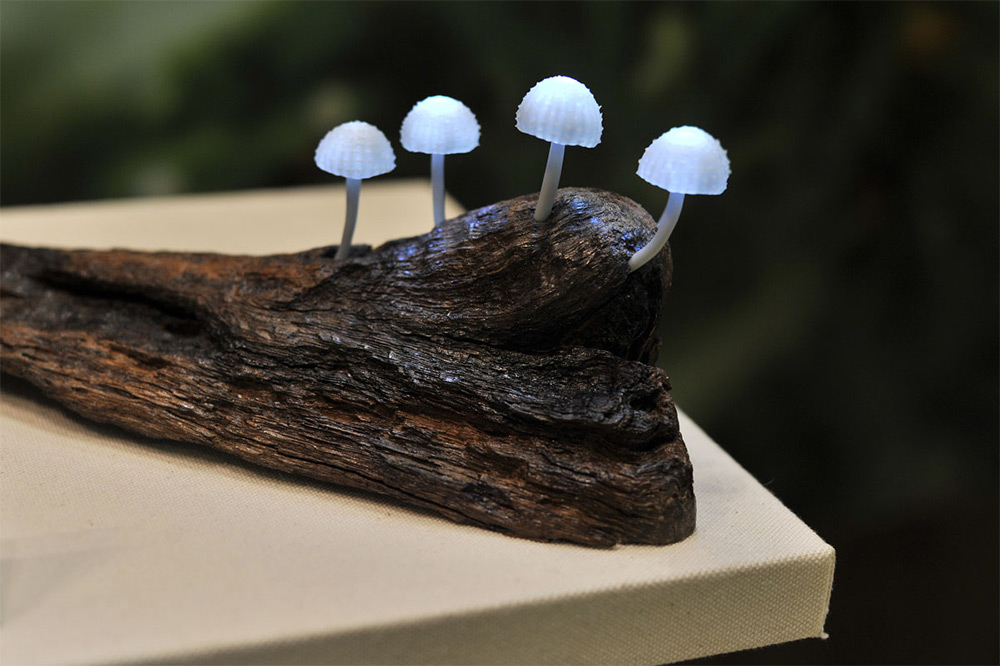 The Museum of Design offers to see a selection of images on which the original lamps from Yukio Takano look particularly impressive.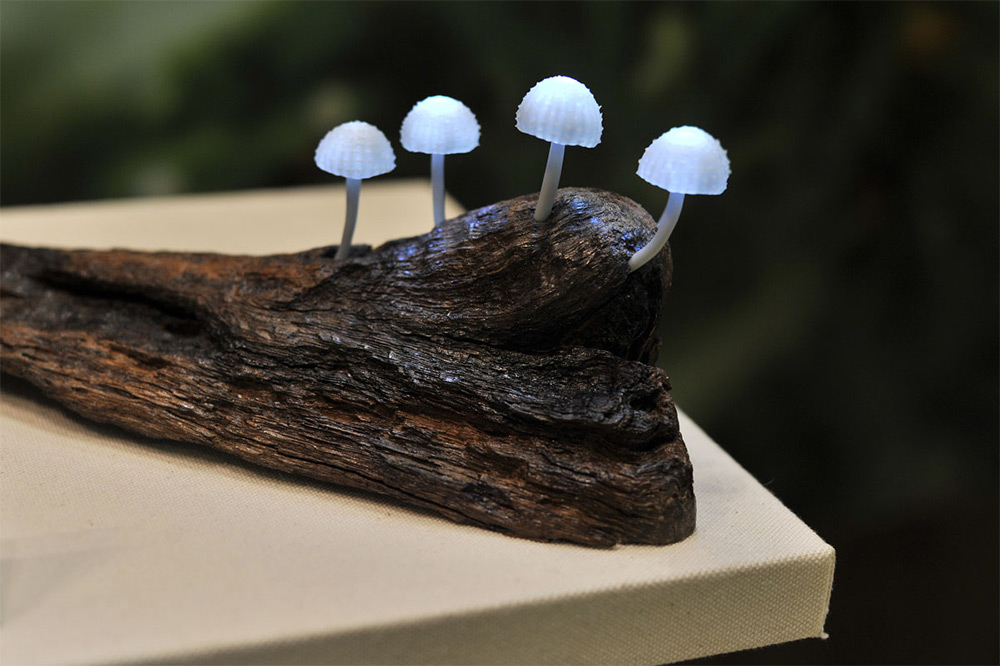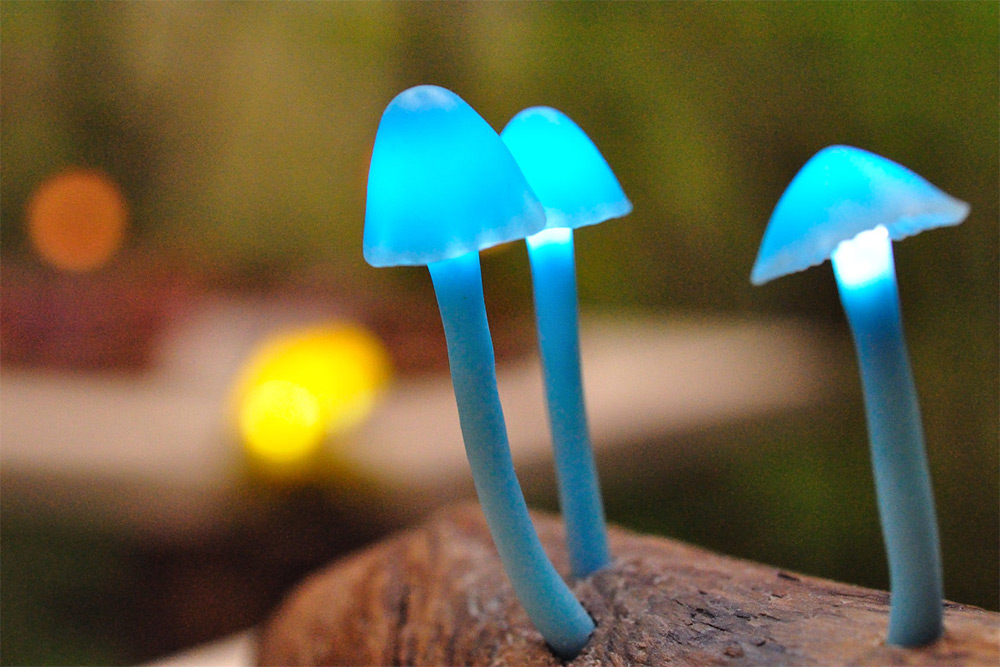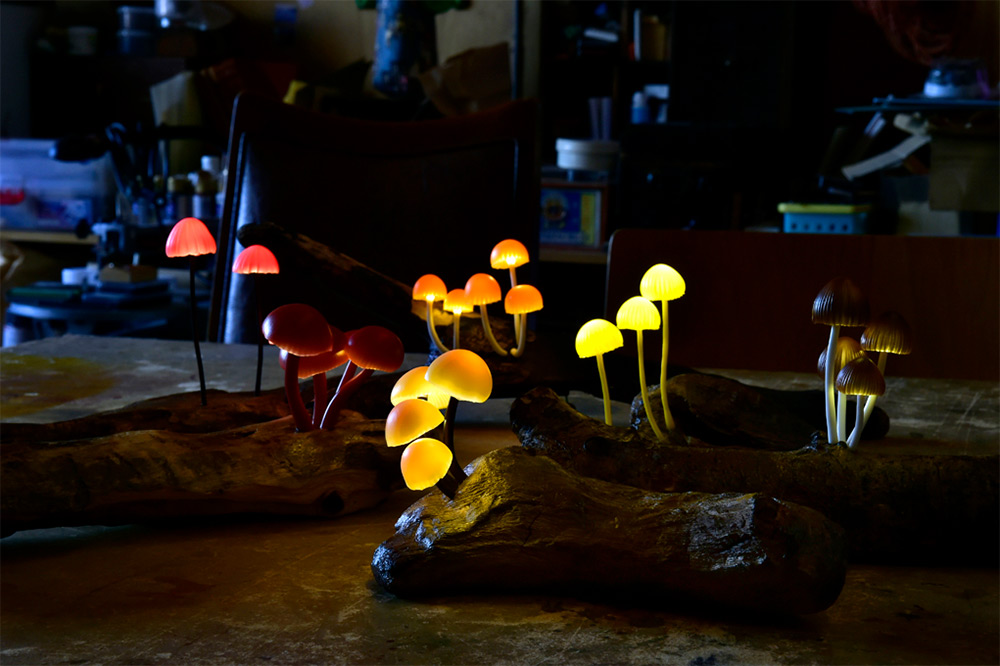 Write in the comments about your impressions!