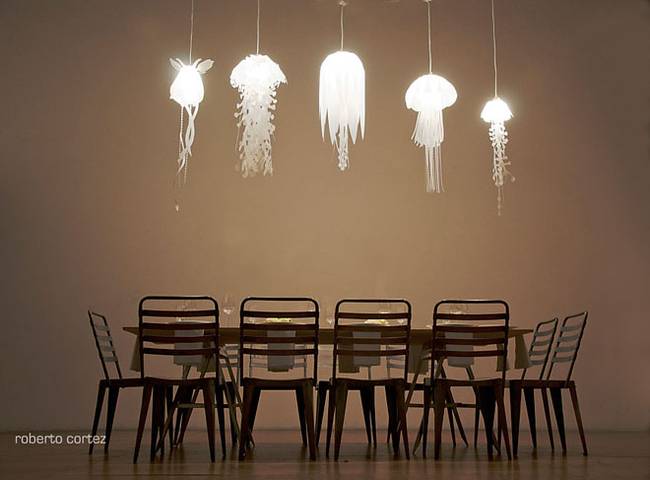 California designer Roxy Russell presented original lamps of unusual shape.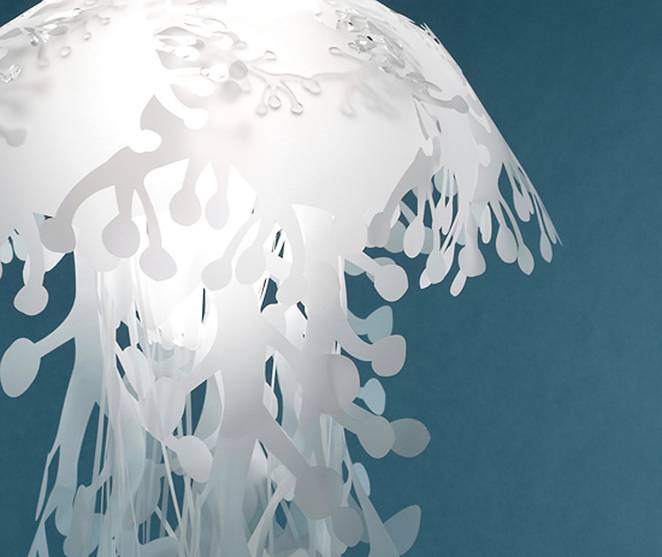 Interesting fixtures from Roxy Russell
Transparent and frighteningly beautiful jellyfish are amazing creatures of the ocean, and Russell created a new collection of light sources, inspired by their beauty. The luminaires are made from recycled materials and durable polyethylene terephthalate (Mylar) with a powdered aluminum coating.
They hang from the ceiling and emit a soft light.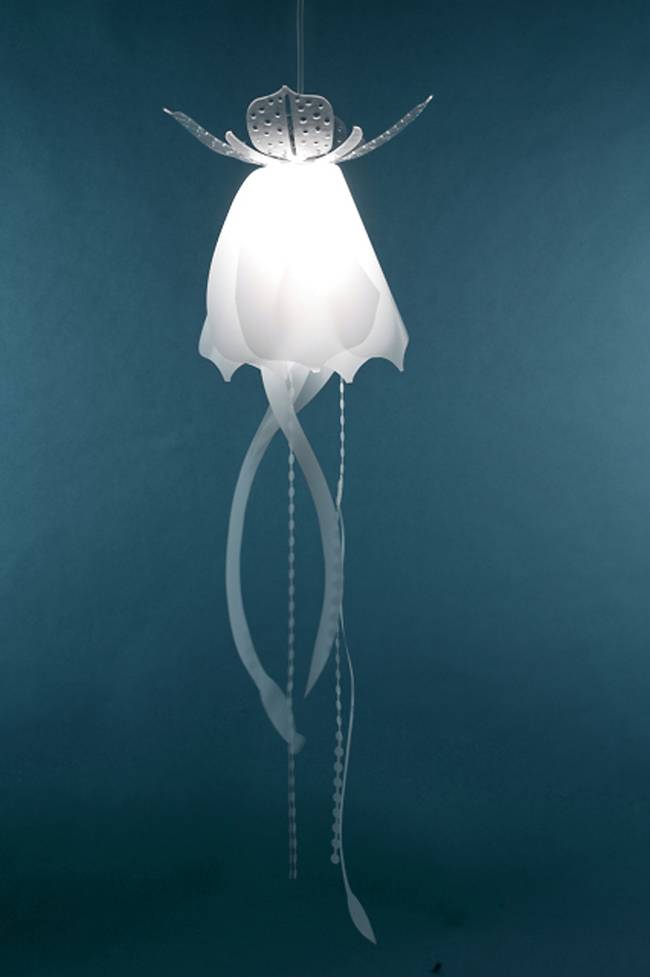 Recycled luminaire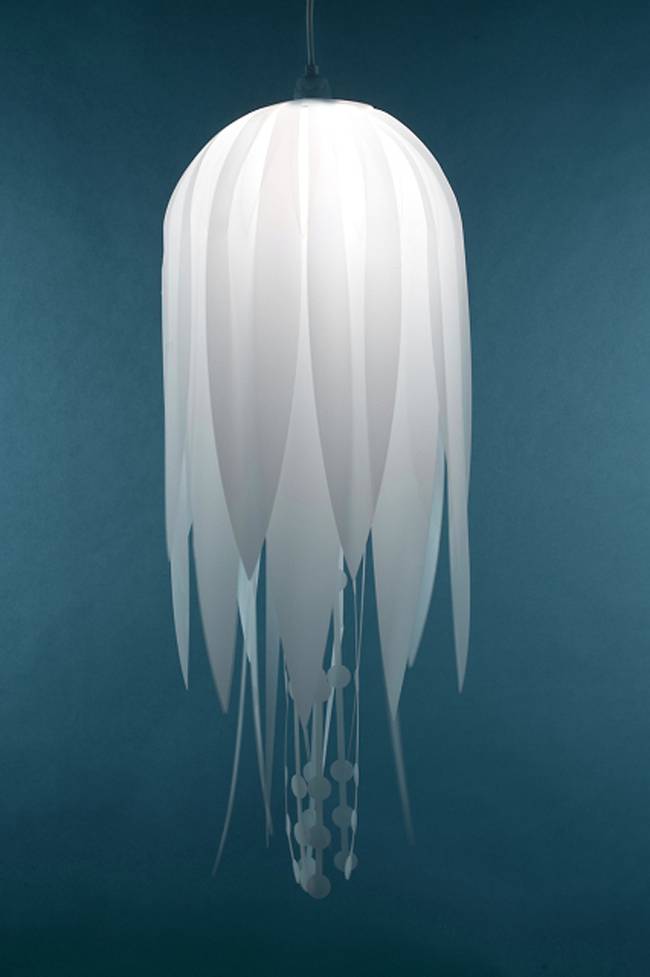 Luminaries emit soft light
Russell gave her products unusual names: Hydra, Ophelia and Medusa – in honor of the characters of ancient Greek mythology. First of all, the designer wanted to show that even from recycled materials, such as plastic, you can create something unique and unlike anything else.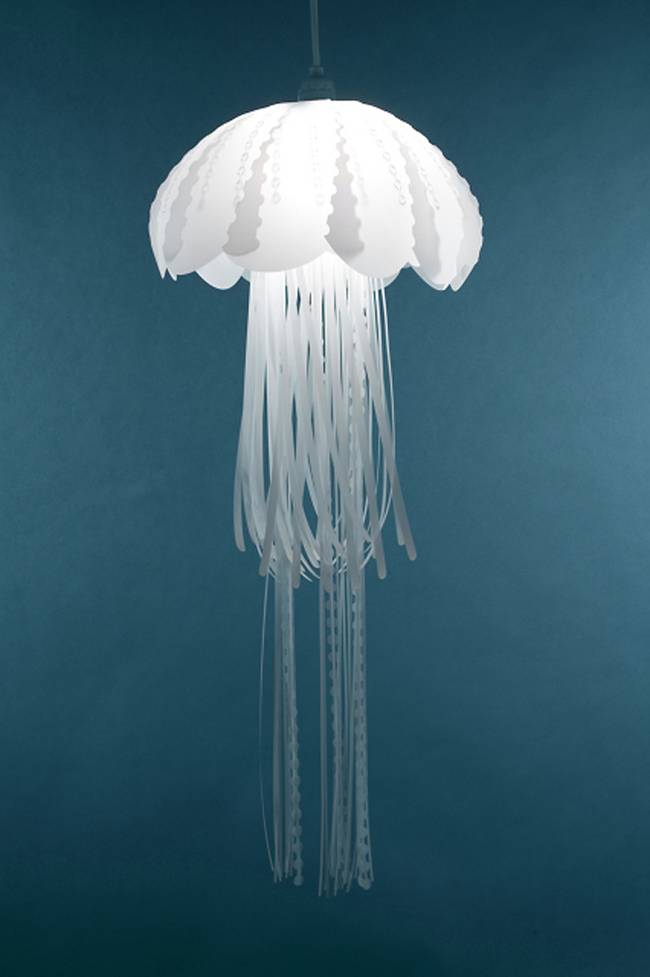 Unique transparent lamp Medusa
These amazing lamps personify all the tenderness and beauty of the ocean and the underwater world. They will perfectly fit into the bedroom interior in both modern and classic style.