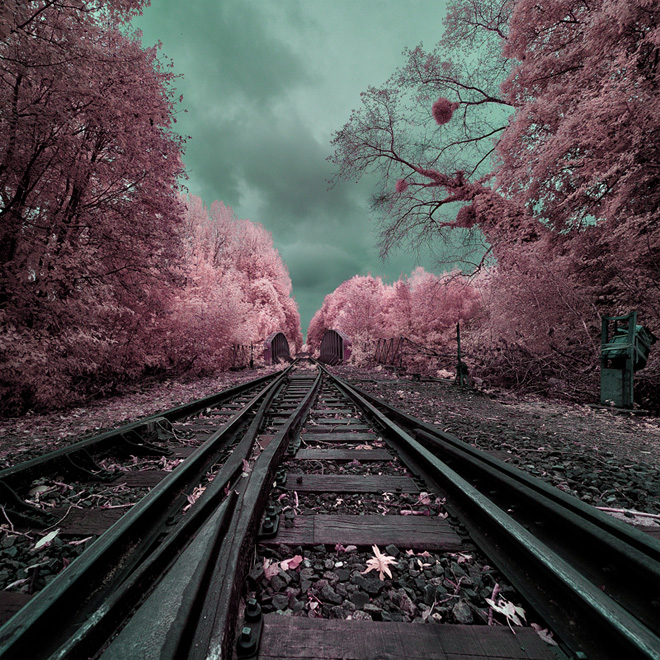 Talented French photographer David Keoshkaryan (Devid Keochkerian) has created a unique series of photographs of various landscapes that show us the imprinted nature in a bright variety of unusual color combinations.
For regular readers of the Museum of Design, I remind you that infrared photography is a unique form of shooting a terrain or other objects in which a special technique is used: a photographic camera or photo lens, as well as a filter cover. The optical properties of substances in infrared radiation are fundamentally different from their properties in real light.
In this perspective, there is a feeling of warmth and a special expressiveness of the visible contours.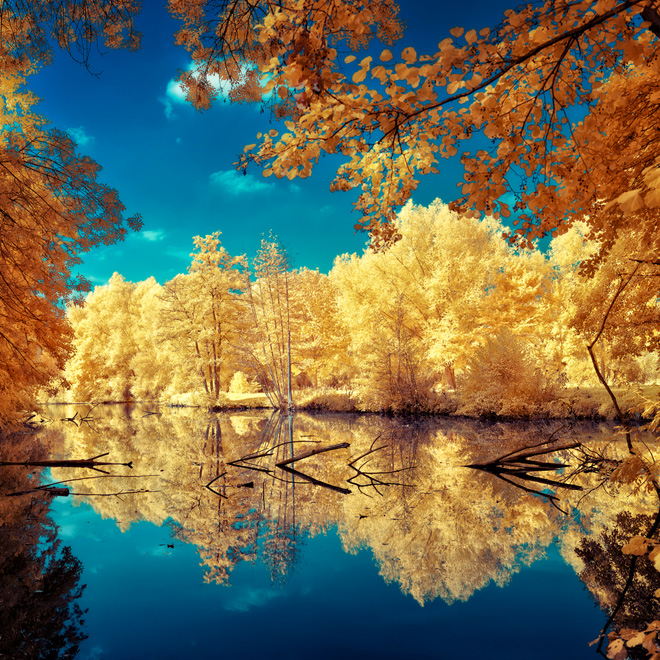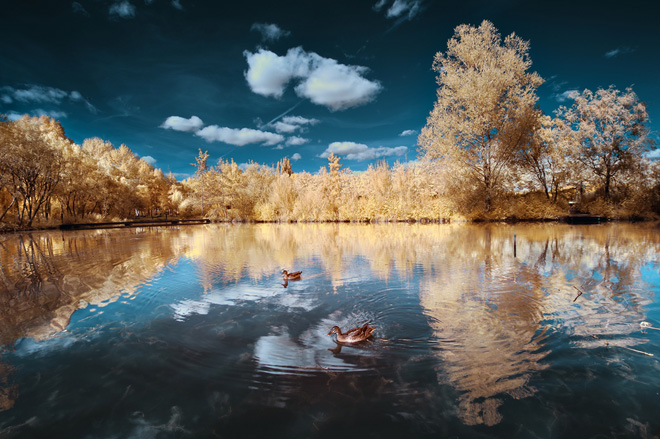 All objects with this method of shooting are illuminated by only one source – the sun. Therefore, all objects look much more contrast, the natural emerald green of nature acquires unrealistic golden, yellow and sapphire shades.
The sky and the water also change their familiar color: the contrast between the blue grass and the orange sky is an unnatural, but rather amusing sight. It is even more than just a forced change of seasons.
Landscapes are obtained as from a blockbuster about adventures in a parallel world, where everything looks different from real life.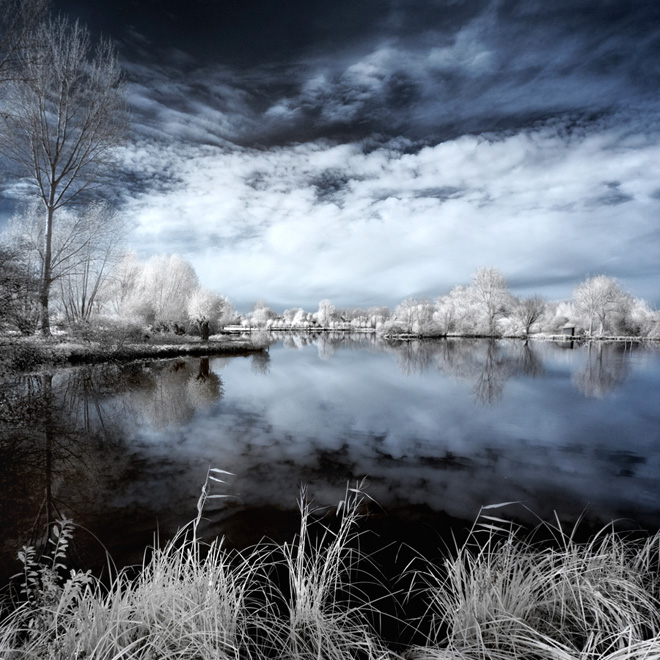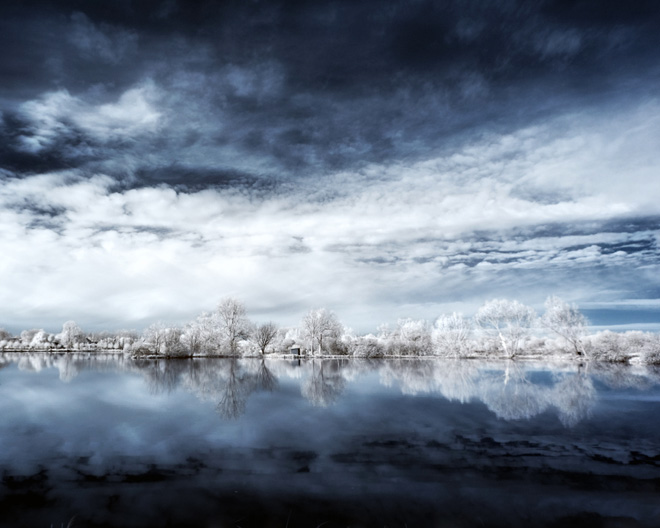 David takes photos of magnificent landscapes using an infrared camera that adds golden yellow, orange or silver white to the leaves of trees and bushes, turning spring into autumn or winter.
The cameras are used by Nikon D70, and together with the external IR filter, all this leads to the appearance of such shades and colors in the landscape as gold, bright white and even saturated pink.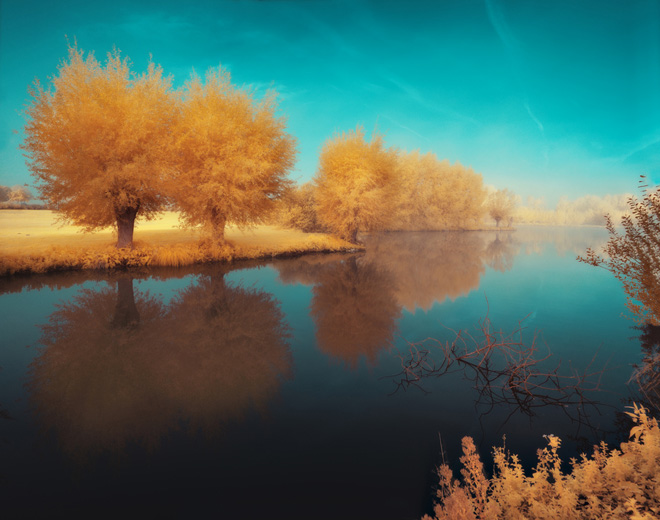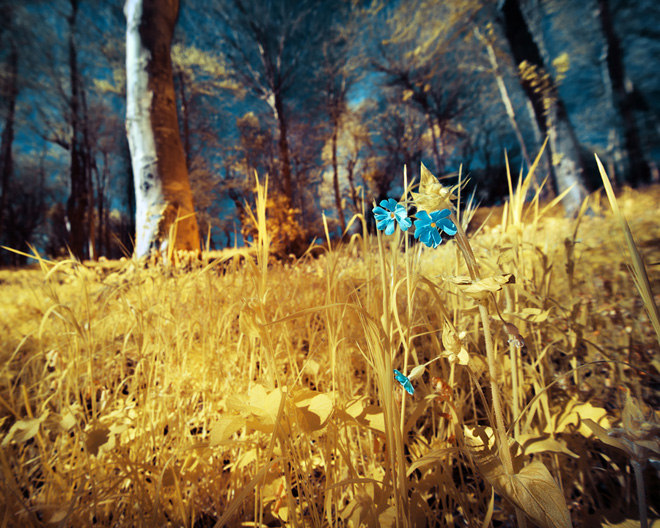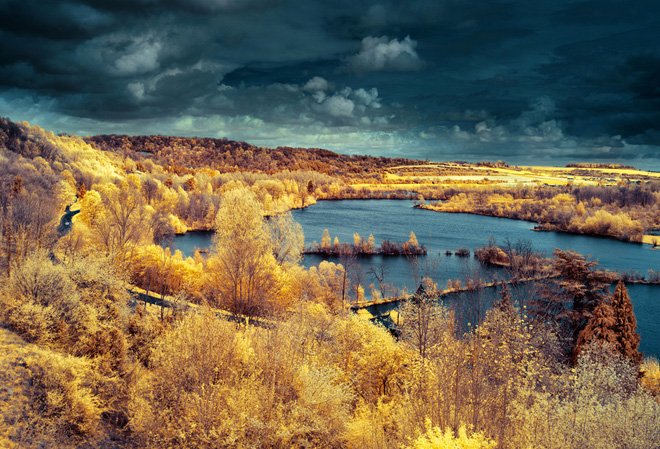 "I was instantly fascinated by the poetry and the fantastic atmosphere that emanated from these images," admits Devid Keochkerian. It is the colors produced by infrared photography that turn the natural world into an icy winter wonderland, regardless of the actual time of year.