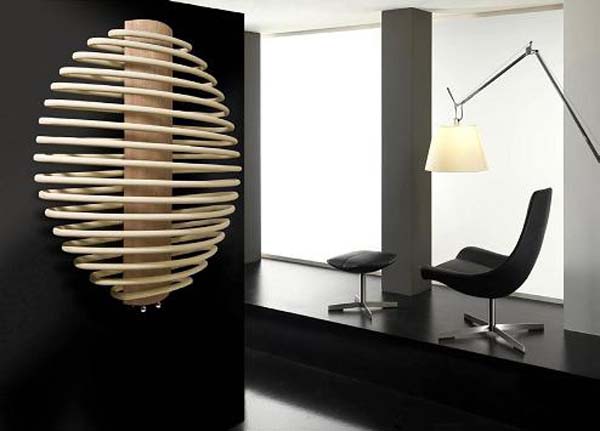 Greetings to all visitors who are constantly interested in the original new decor and modern interior design. There are objects in the room, without which it is simply impossible to do.
For example, heating radiators in homes that are far from the equator are closer to the pole. Designers offer to make them a decoration in the style in which the room itself is decorated.
Strict decor in black and white. The radiator in the form of an ellipse created by thin tubes around an oval base, painted under a wooden beam, became a striking element of the decor.
High-tech decoration complements the floor lamp on a metal chrome leg with a bracket.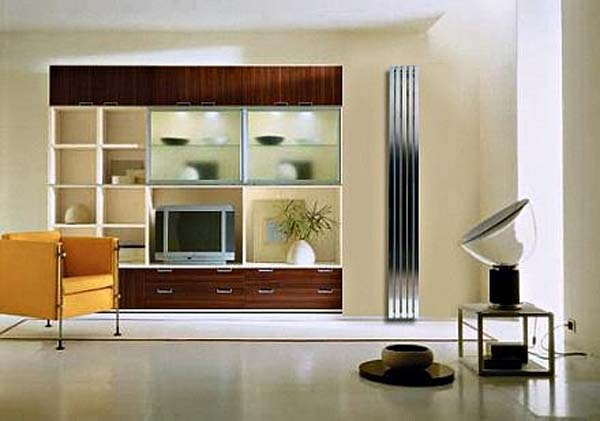 The room contains a whole collection of heaters. The most original electric heater is in the closet and depicts a TV.
The most noticeable wall-mounted water radiator, made of chrome-plated metal strips.
Hemispherical reflector, combined with lighting, conveniently located on the nightstand. His colleague looks like a low round pouf with a large base instead of legs.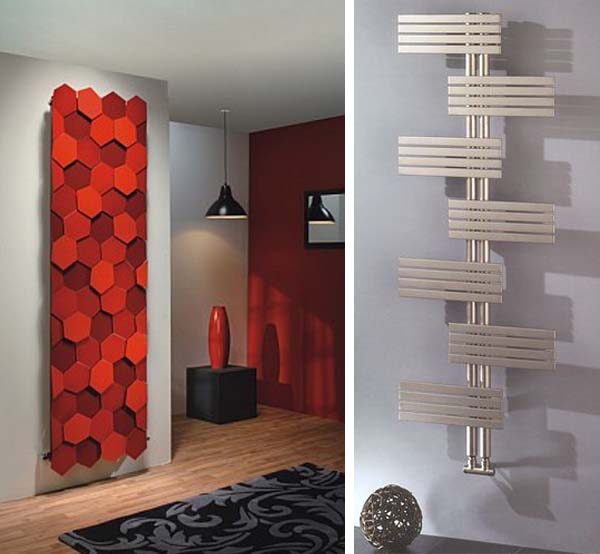 Wall decoration with decorative objects of heating. In the hallway, a soft palette of natural wood tones and white walls is decorated with a contrasting combination of black and red.
Water radiator is a large panel of hundreds of different hot colors. His colleague on the right is a techno representative in a characteristic style of symmetrically arranged shiny metal plates.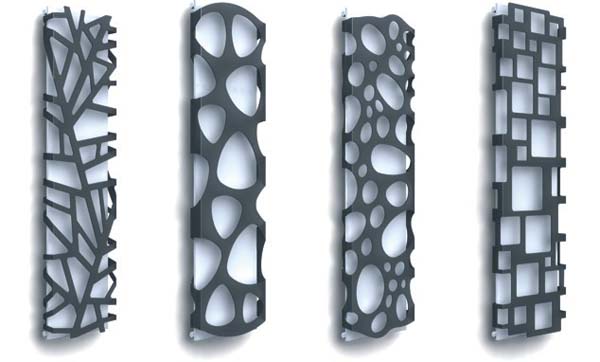 Modern solution offers avant-garde artist. Wall decoration with large-sized moldings.
Hot white plates are fenced with decorative openwork grilles that adorn the room, emphasize style and protect against burns.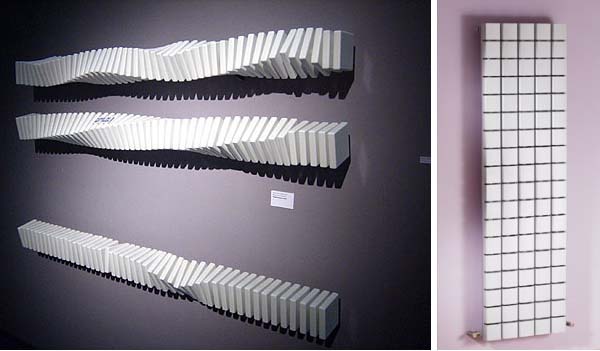 Even the strict white squares of the heating plates can be arranged completely differently. Slightly break an even row, twist it into a spiral and just make it a chaotic wave for avant-garde and surrealistic styles.
More business modern interiors will decorate a dial-up panels of white squares.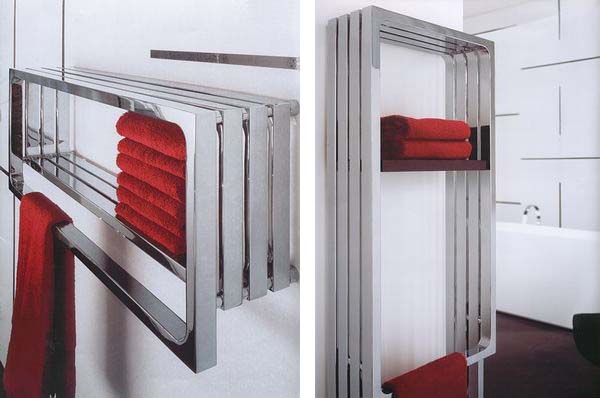 Designers offer towel dryers in the form of frames from a chrome-plated profile, different in size, rectangular with rounded edges. The mirror surface of the structures simultaneously reflects the light, makes the room more spacious.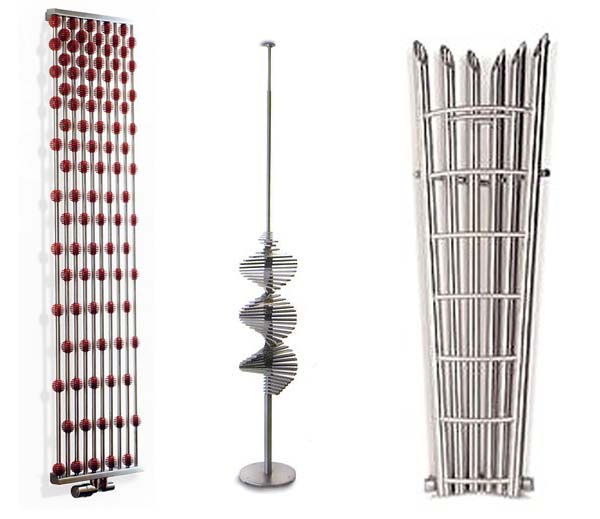 These three models of water radiators combine shiny metal. They have completely different forms. The first is similar to the Japanese bamboo curtain with balls.
The second resembles a double helix and is associated with a DNA molecule. The third imitates the pipes of the organ, which go up to the same.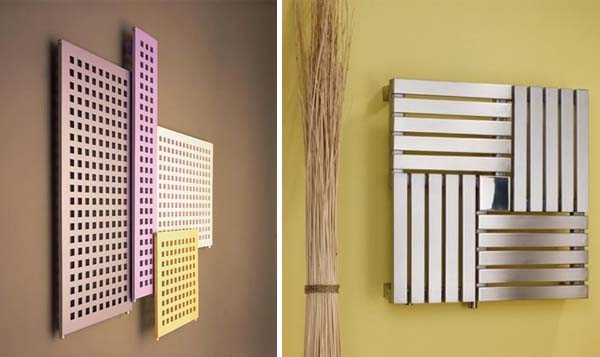 Heaters in the form of wooden shields and frames for mirrors from disassembled boxes.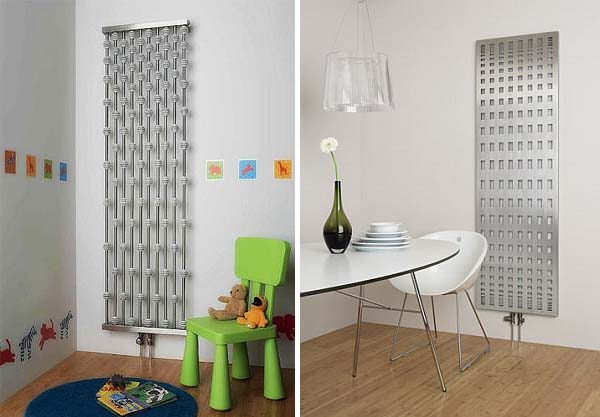 Elements of vertical matte aluminum color designs. More decorative heater, decorated with carved ellipses, placed in the nursery.
In the kitchen is strict, perforated with rectangles of different widths.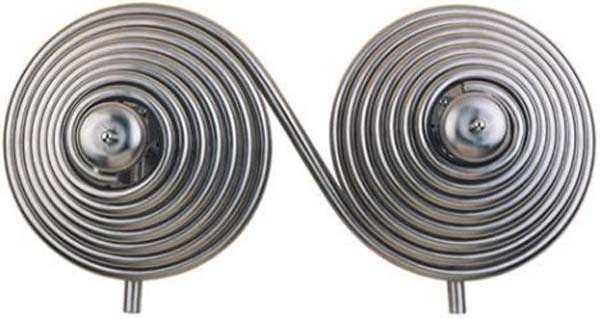 Retro style. Old calls are wrapped in a spiral hose and all this is painted silver.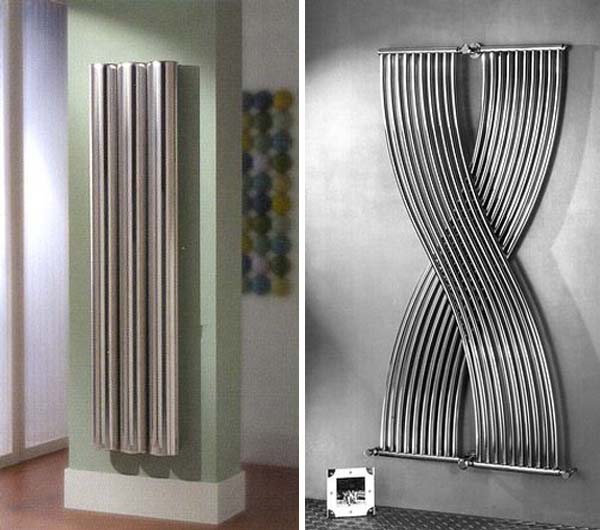 Chrome-plated pipes with a mirror surface. Three wide and straight vertically. Thinner profiles are bent and form a large letter X.
If you can not get rid of certain elements in the room, then you can turn them into a fascinating decor.