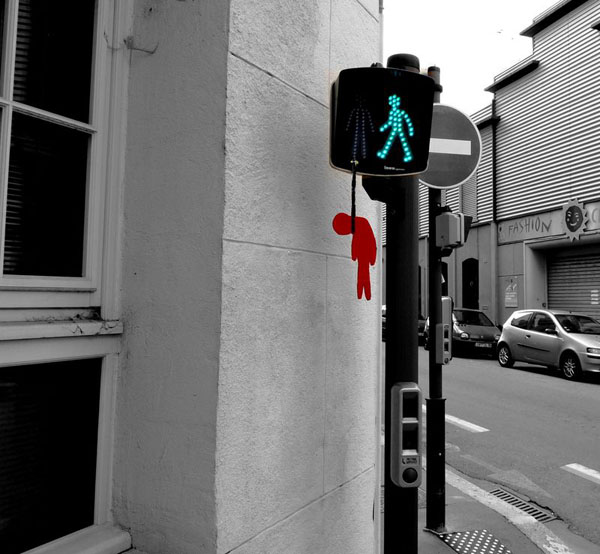 Not only in the cities of the former Union of Friendly Republics, but now in the CIS, but also in developed European cities there are many shortcomings associated with the gradual deterioration of the infrastructure, the natural aging of buildings and other processes.
We have both the authorities and people no longer pay attention to this, but in France a street artist from the city of Saint-Etienne OakOak decided with humor to draw the attention of passers-by to all such flaws.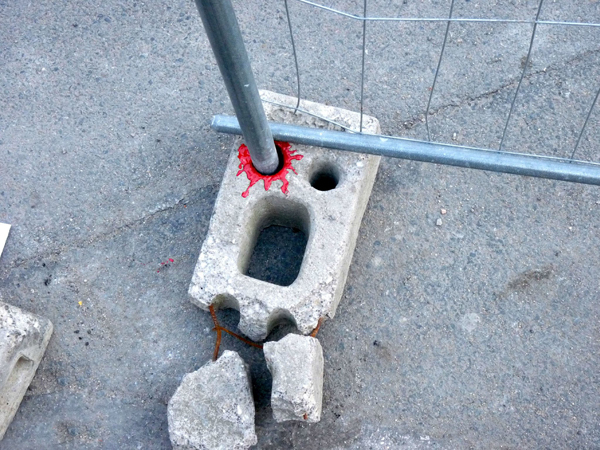 The artist loves his native city very much and therefore decided using funny graffiti-style drawings to turn all flaws into virtues, and it should be noted that he managed to do one hundred percent. OakOak searches for various unusual elements on the streets of the city and makes them original works of street art.
On the pages of the Museum of Design, we have already written about the movement of street artists – "graffiti", everywhere there is a tough struggle with them by the police and the leadership, as they spoil the appearance of the cities with their drawings.
But with such images hardly anyone will fight, because they are made with humor and adorn the urban environment, converting flaws into hilarious pictures.
The French artist is not a typical graffiti – his work does not relate to politics or comments about contemporary life and he does not spend his time on boring or inviting inscriptions.
He uses everyday ordinary objects — road signs, railings, peeling walls from paint, even potholes on the roads, and creates intriguing and humorous works of art around them.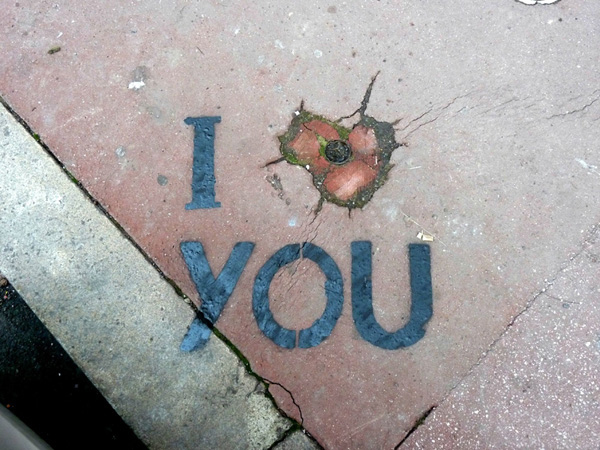 It was he who invented a whole series of drawings "Charlie" ("Charlie"), telling about the life of little men who live in traffic lights, road signs and in the walls of houses. OakOak does not consider himself a professional artist, but modestly
He calls him "just a Maratel", but his original "street art" has been decorating the streets of his native city and many cities in France for many years.
By adding just a few strokes to the crack in the wall, he can turn it into a grinning crocodile or sand dunes, along which the camel caravan moves.
A green branch crawling along the wall is a training ground for games of cartoon characters. His fiction has no limits, and not a single work of a street artist repeats.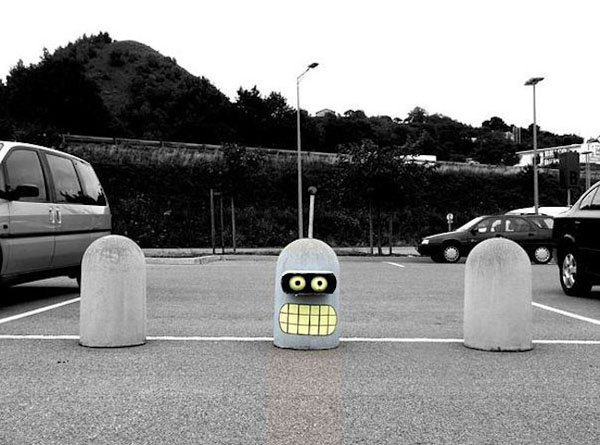 "I would like my hometown to look much better. At present, it is gradually being reborn, but still still rather poor.
It is easy to walk on it and notice all the new objects for my compositions, there are still quite a lot of blanks for my future works and I want to realize them, "says the artist to the media.