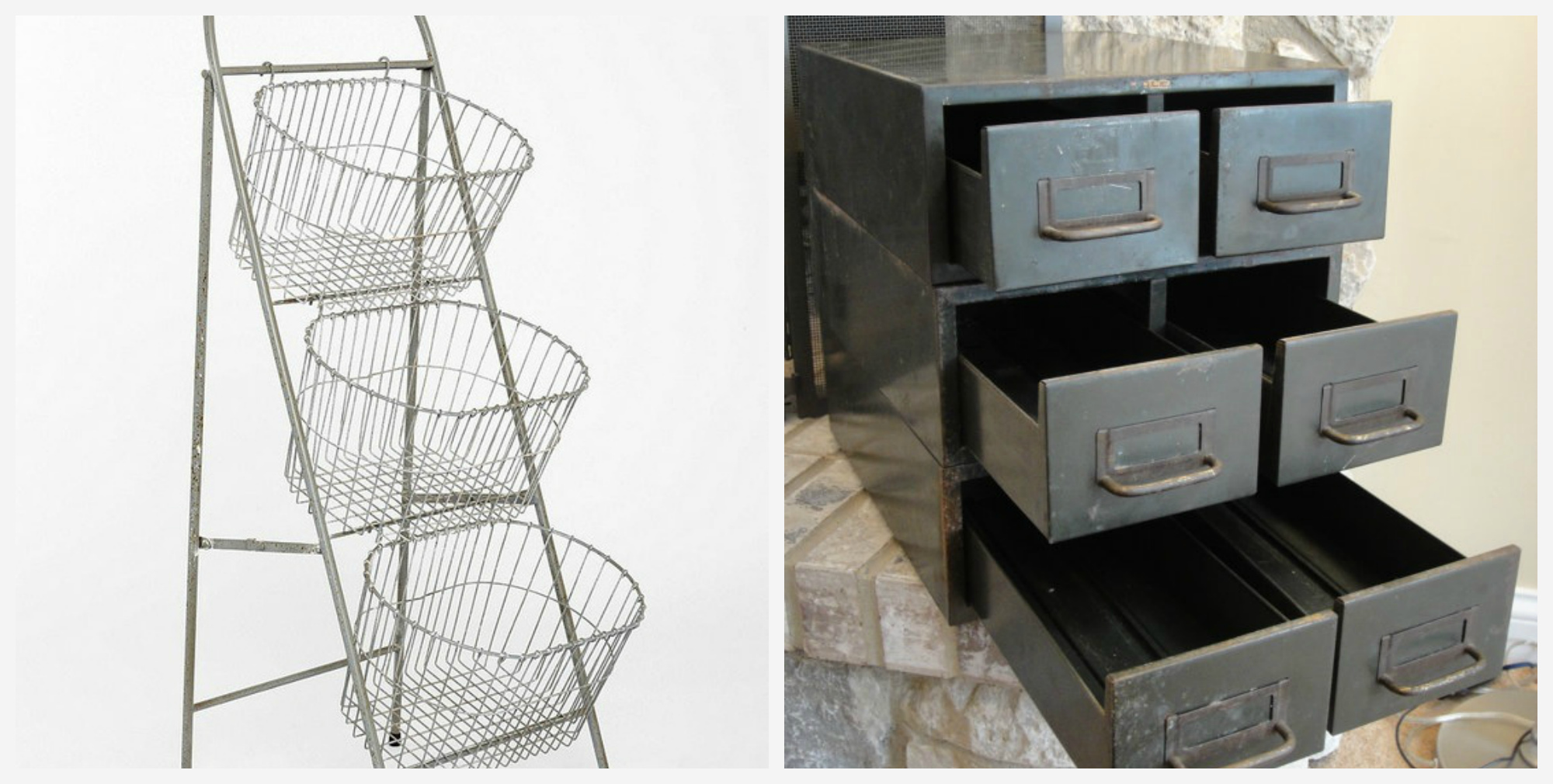 Original boxes, cabinets and other storage structures made of steel deserve several awards in various design categories. They are sophisticated, durable and functional.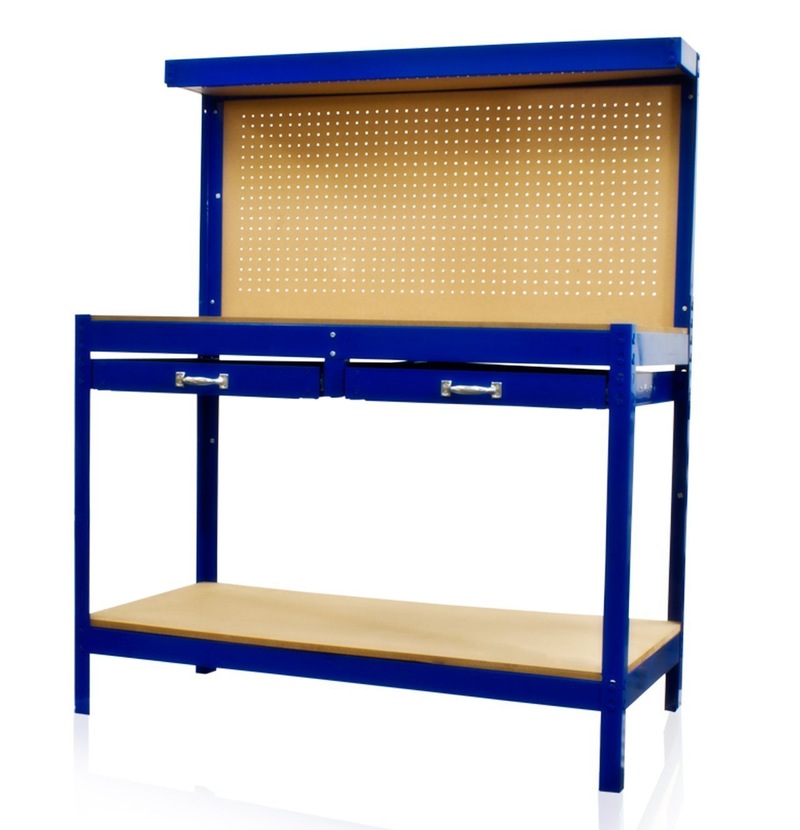 Industrial-style workbench includes original drawers and perforated panel.
Of course, steel furniture to industrial style, but the geography of its application is not limited to garages and workshops. Despite its inherent good quality and solidity, it does not look cumbersome.
Knowing this feature, designers are willing to use metal furnishings in their projects. So in the bedrooms there are steel bedside tables, and in kitchens there are steel shelves and console tables.
Separately, mention should be made of modular designs. There are many storage systems on the market today that allow the user to regulate the number of their components.
As a rule, we are talking about steel boxes, which are installed one on the other inside some kind of frame.
However, there are many options, so the choice remains for the buyer. We offer you to meet some of them.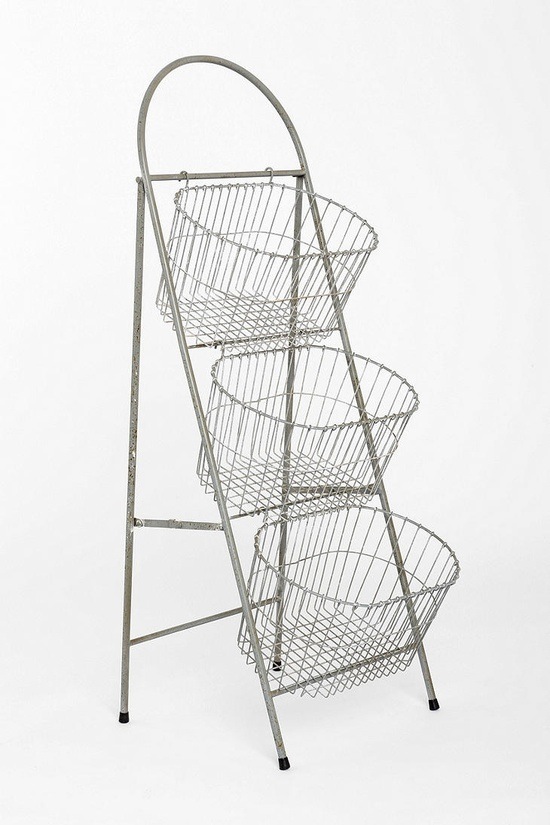 Foldable bookcase with hanging baskets from Urban Outfitters, 59 dollars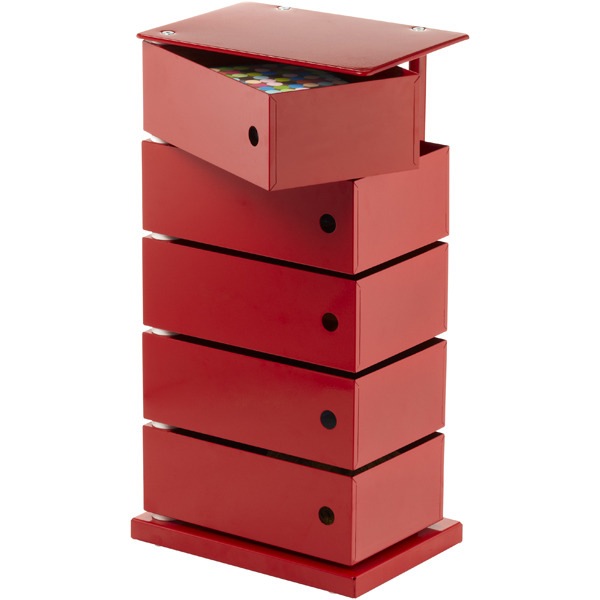 Five-tier design with steel boxes from The Container Store, $ 199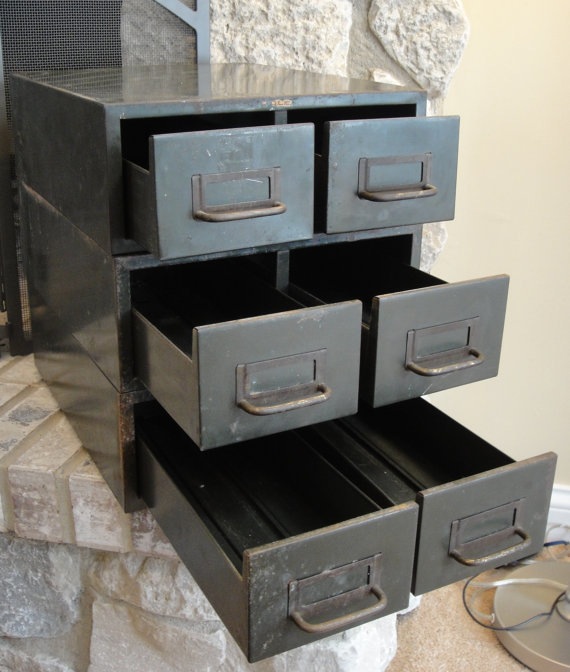 Card Cabinet from Our Stray Vintage, 99 dollars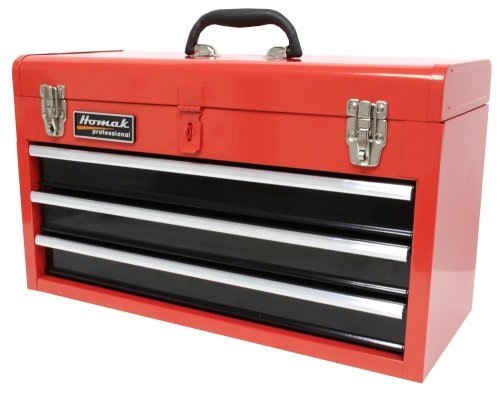 Mini-chest with three drawers from Homak Manufacturing, 57.68 dollars
What would you find the use of such furniture?