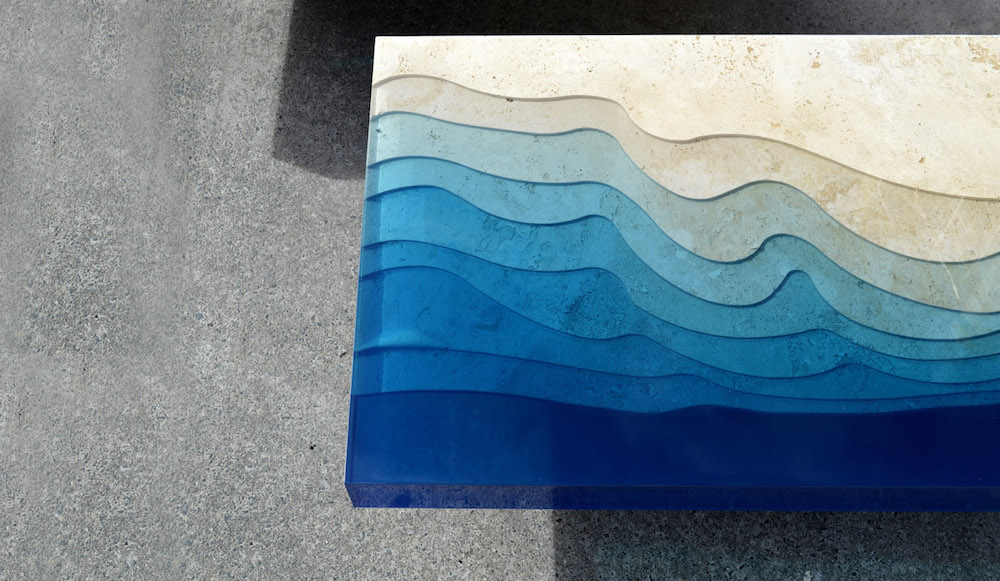 The original coffee tables from the French designer Alexander Shapelin (Alexandre Chapelin) have already won the sympathy of visitors to the Museum of Design.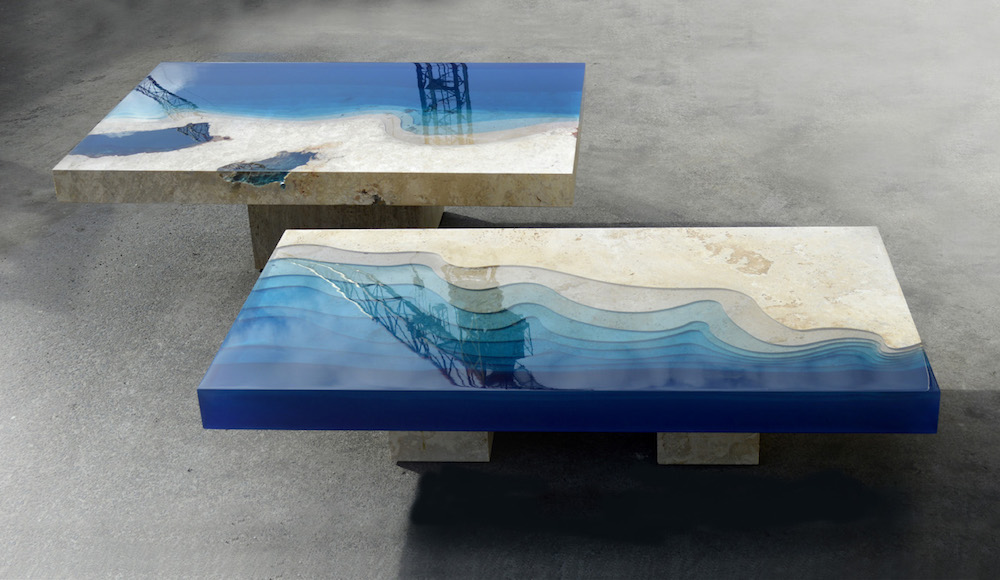 The studio La Table is located on the tiny, picturesque island of St. Maarten in the Caribbean.
Beautiful exotic landscape – a constant source of creative inspiration of Alexander.
Recently, his collection "Lagoon" replenished with new masterpieces.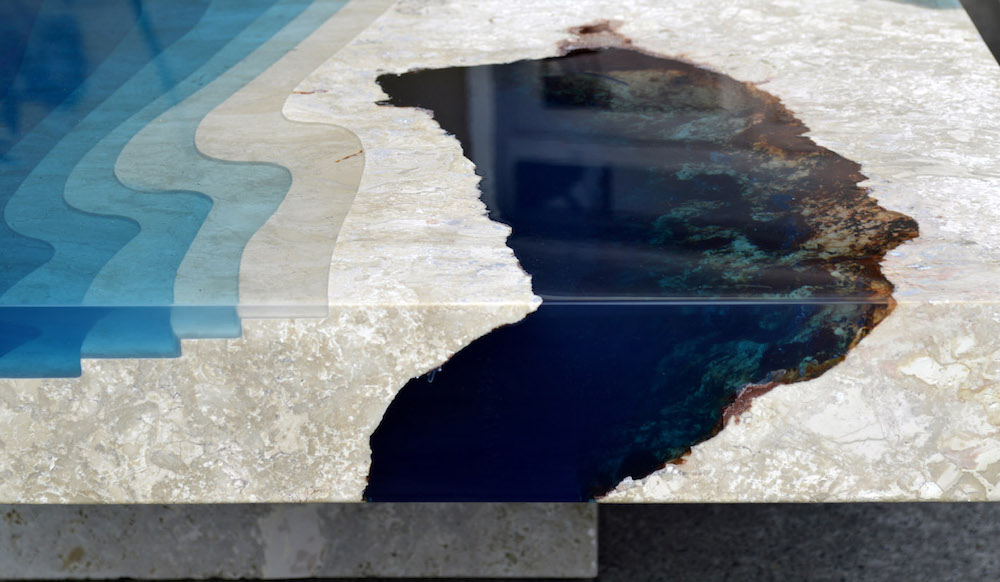 Unusual appearance, evoking memories of the pure blue of the deep ocean, salty splashes, waves rushing ashore, is the result of masterly possession of materials.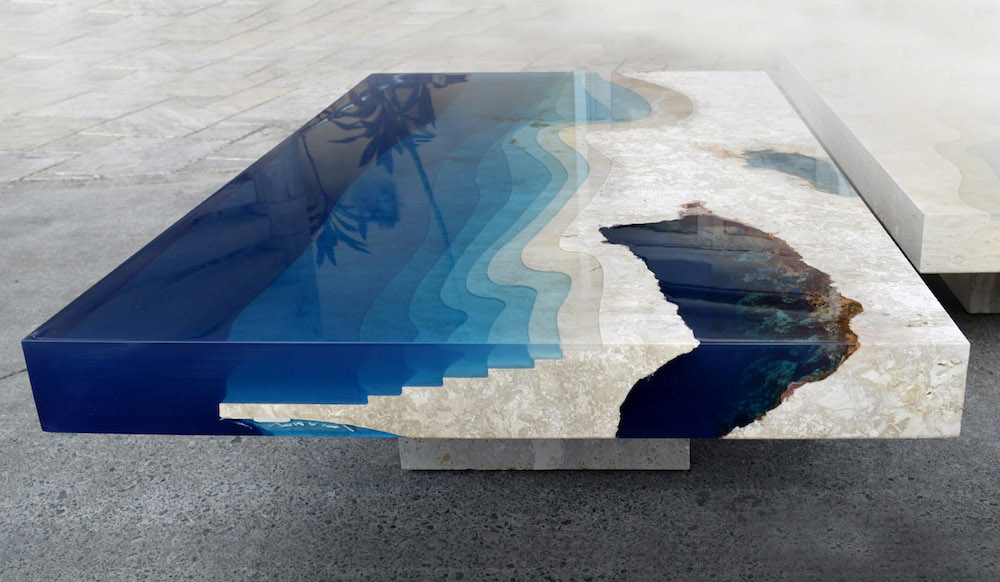 Travertine (calcareous rock, well-treatable) and artificial resin, painted in shades of blue are mainly used. In addition, wood and metal can be used.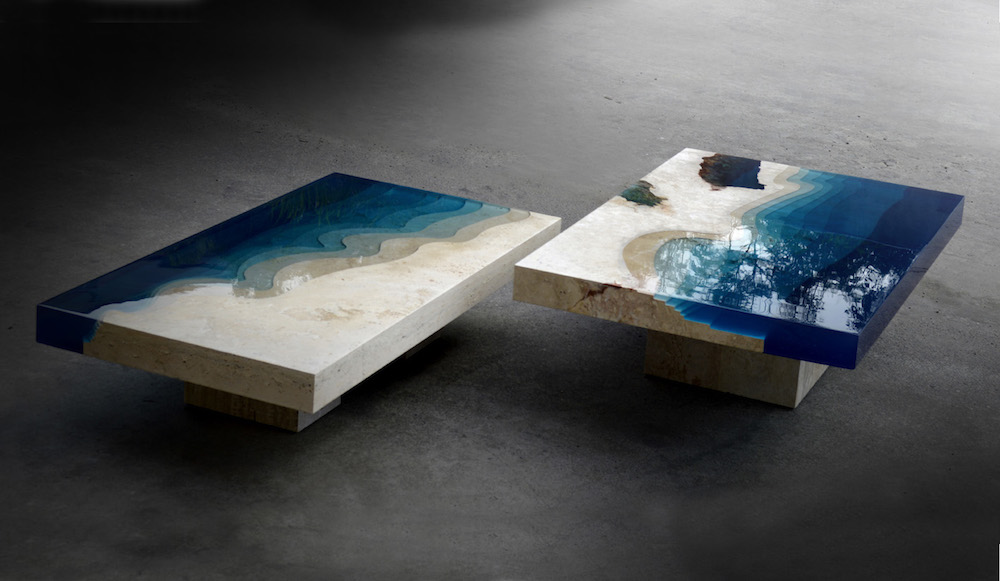 The winding coast of stone in shades of gray in harmony with the aquamarine polymer inclusions imitating the water surface.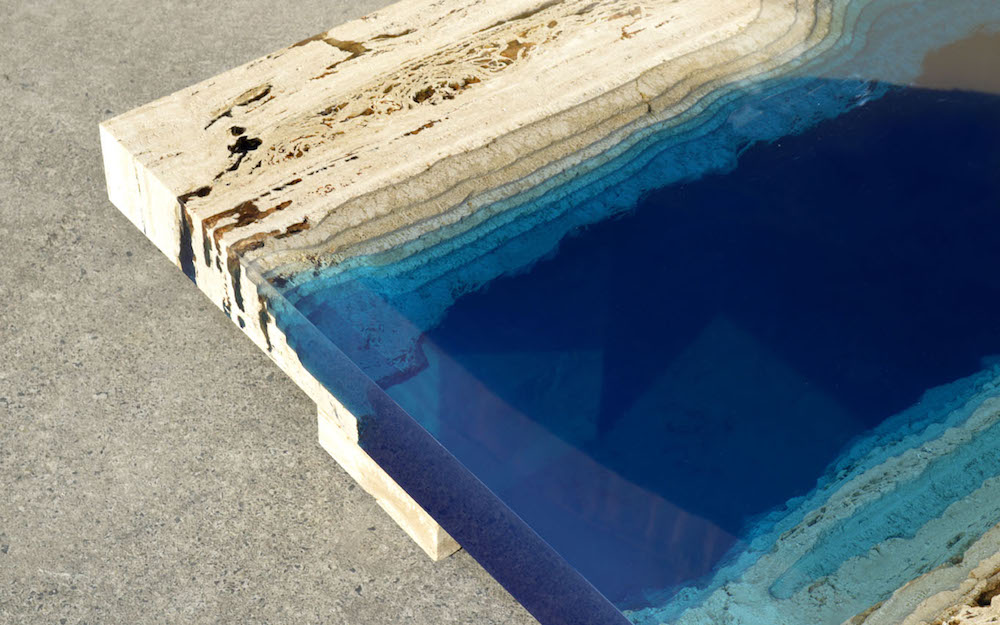 In each piece of art in the language of furniture art, the designer tells her own fascinating story about the life of the sea.
But not necessarily your own. Customers (and there is no shortage of them!) Can express their wishes, which must be fulfilled exactly.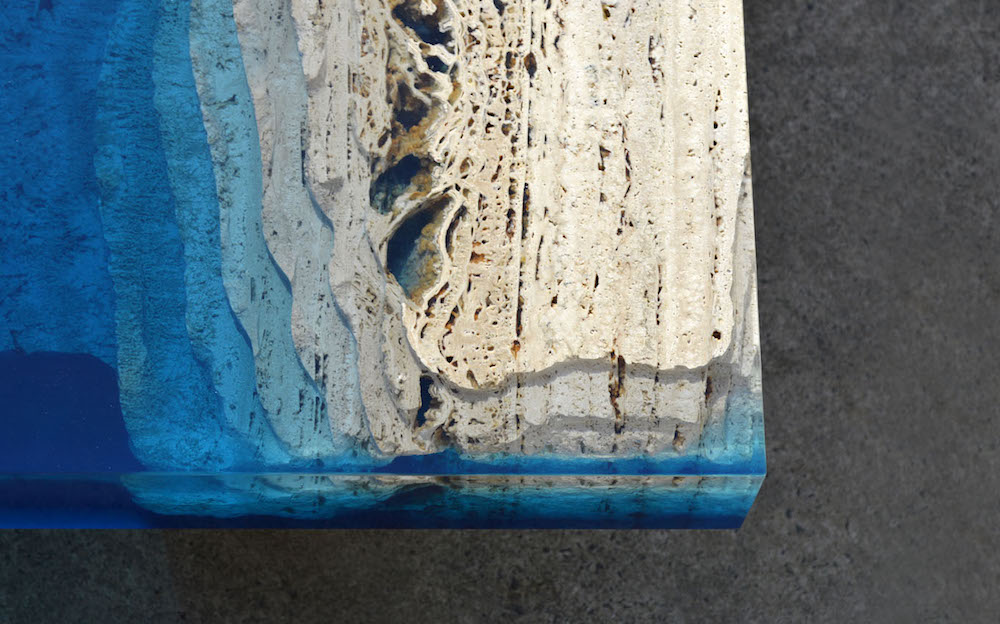 Original coffee tables bring a piece of the ocean into the living room interior, they are perfect in aesthetic and practical terms.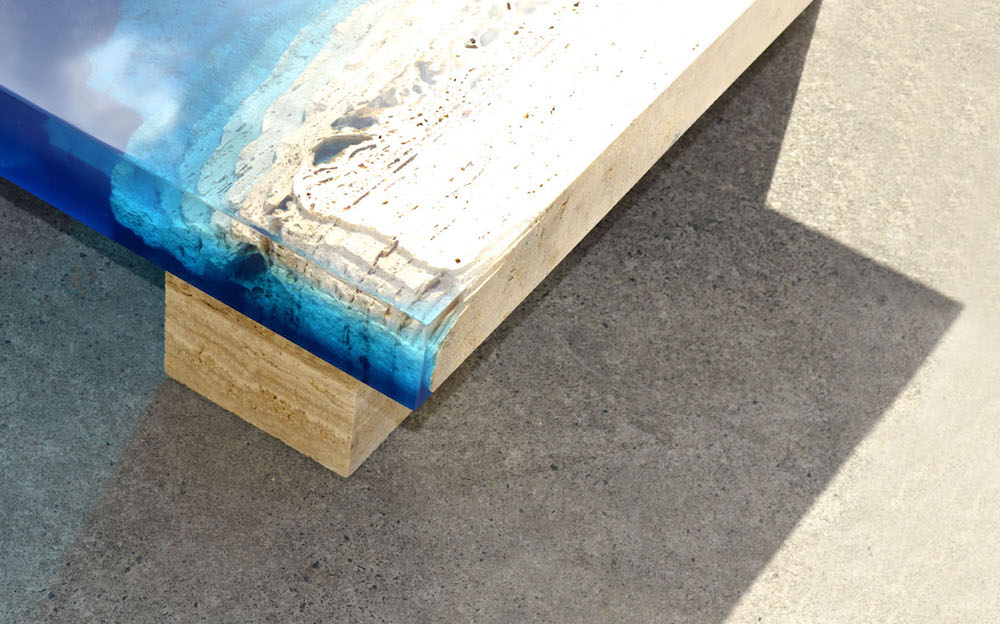 Price? It ranges from $ 4,200– $ 7,000.
Such an acquisition will emphasize the prestige, taste and financial stability of the owner.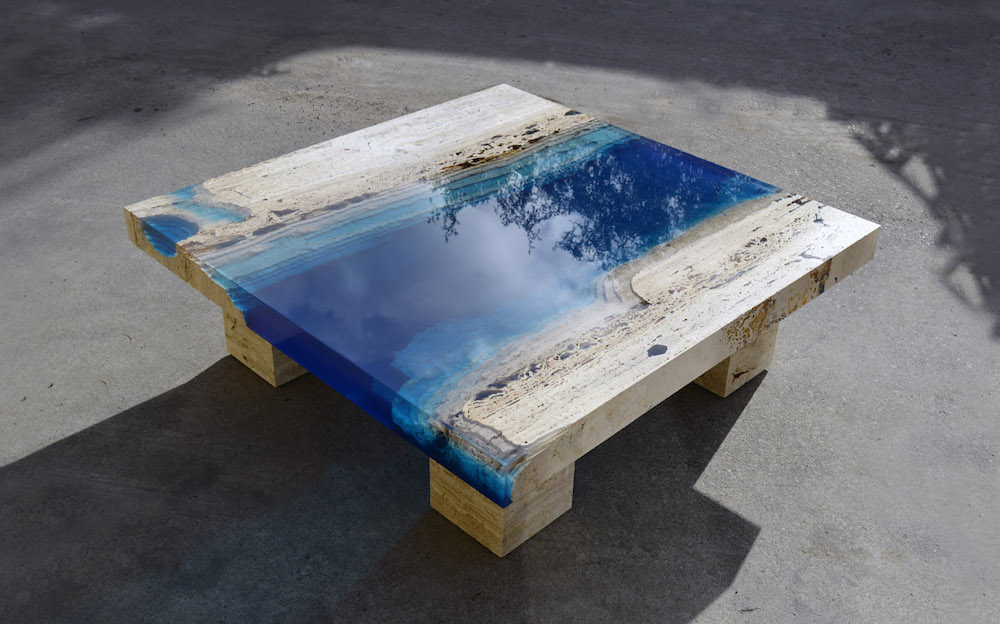 See a selection of images of exceptional pieces of furniture.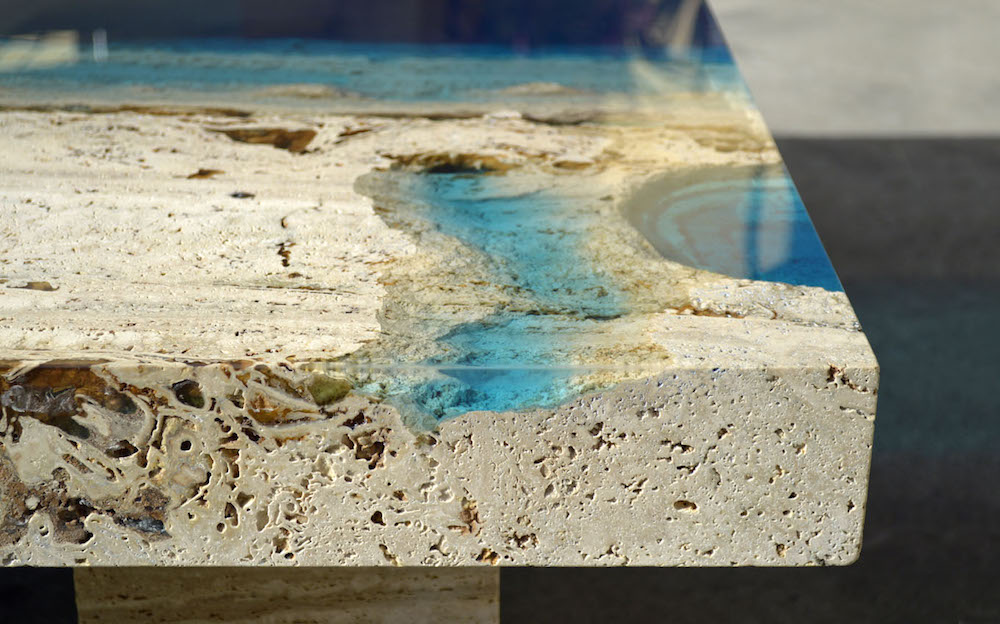 Write in the comments about your impressions!