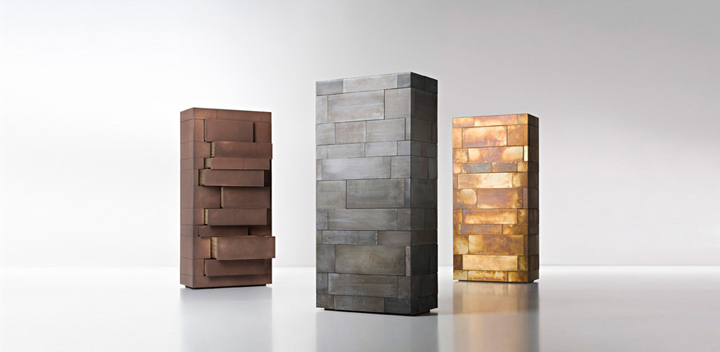 Good day, dear visitors and readers of the Museum of Design!
A very unusual and interesting project in the world of fittings was proposed by the Italian company De Castelli. It is with him that we will introduce you closer.
The collection of original chests presented in Italy impressed many designers and architects with its elegance and simplicity.
Design Studio De Castelli has offered its interpretation of the cabinets. They are made of wood and have three different colors: iron, brass and copper.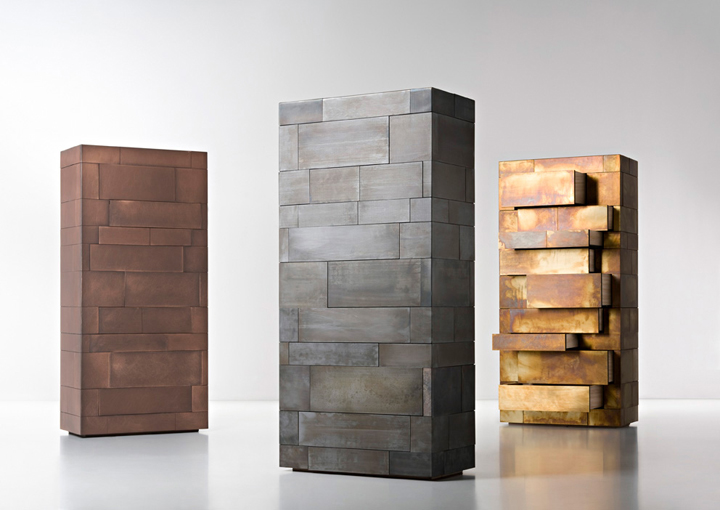 There are elements of secrecy, and this is not surprising, because Celato means "hiding place" in Italian.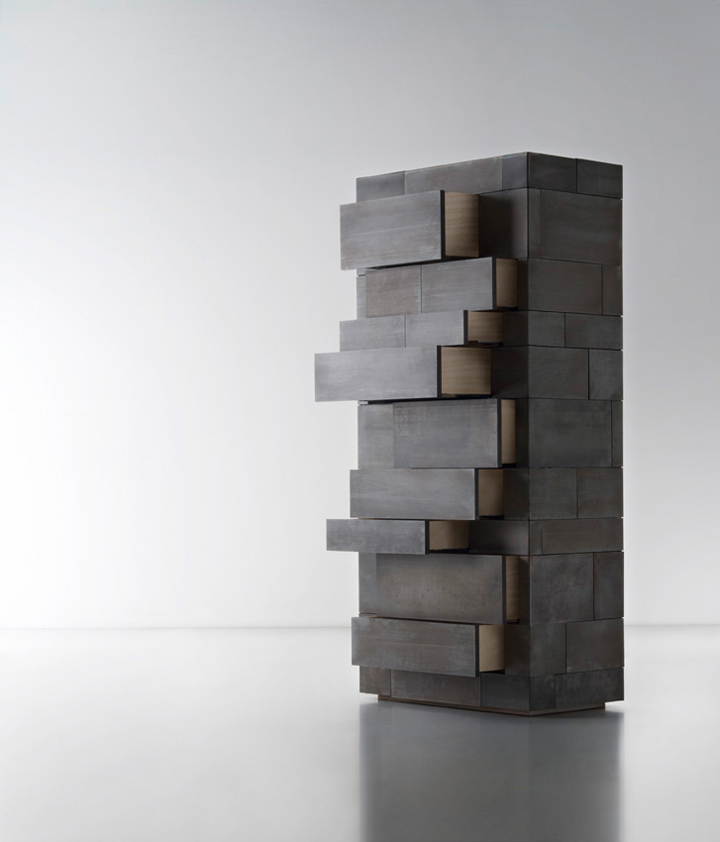 The dresser has no handles at all; here you can open the drawers with a light touch of your hand. All boxes are made in different sizes.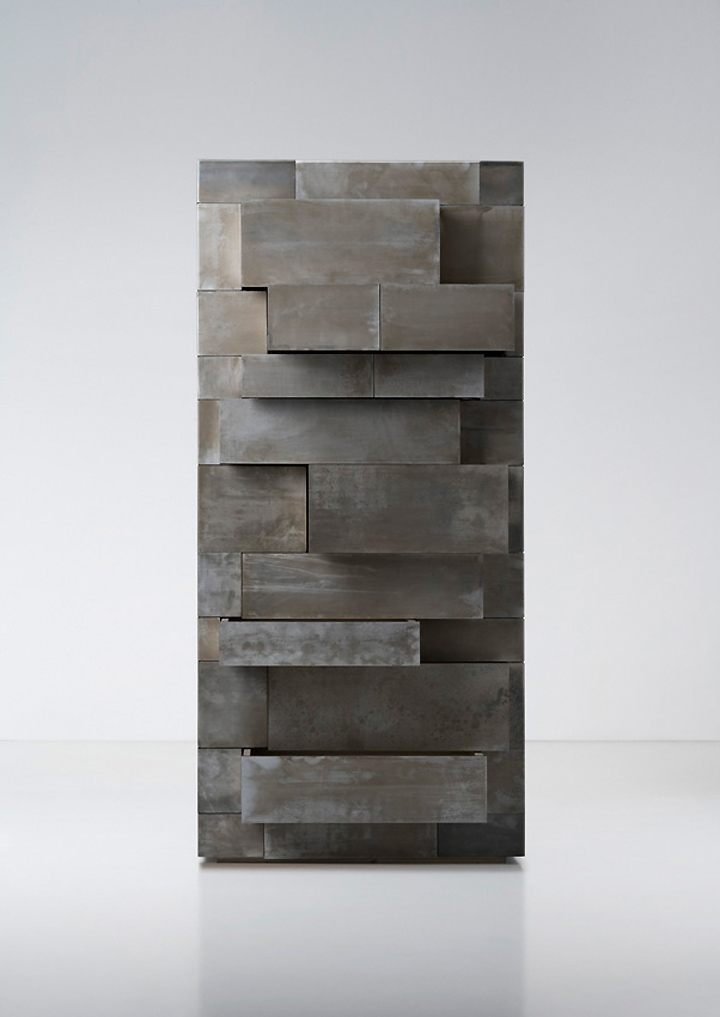 When closed, the cabinet resembles a brick pipe.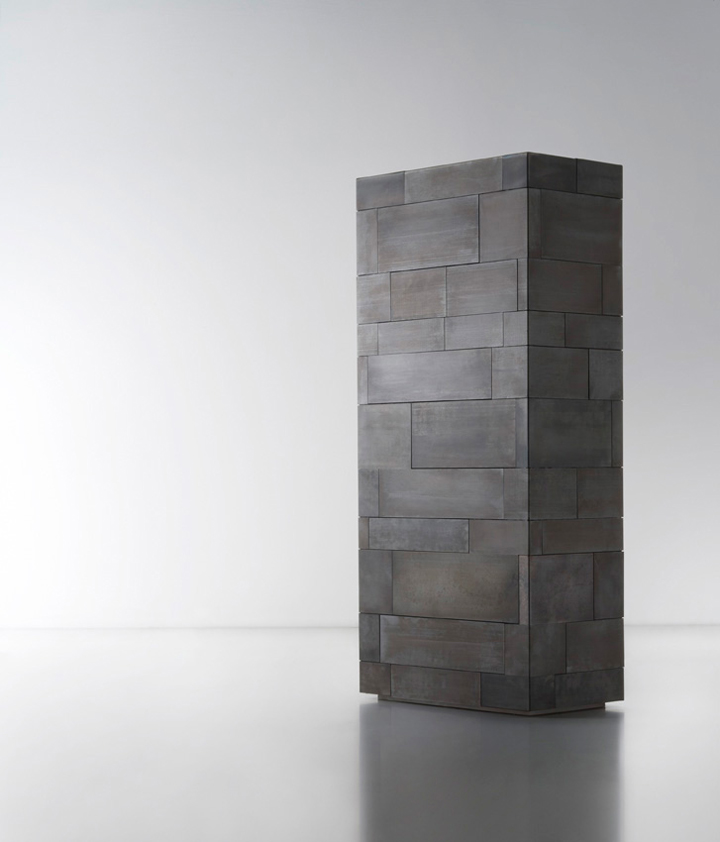 To create such furniture was used birch wood and special paint on wood.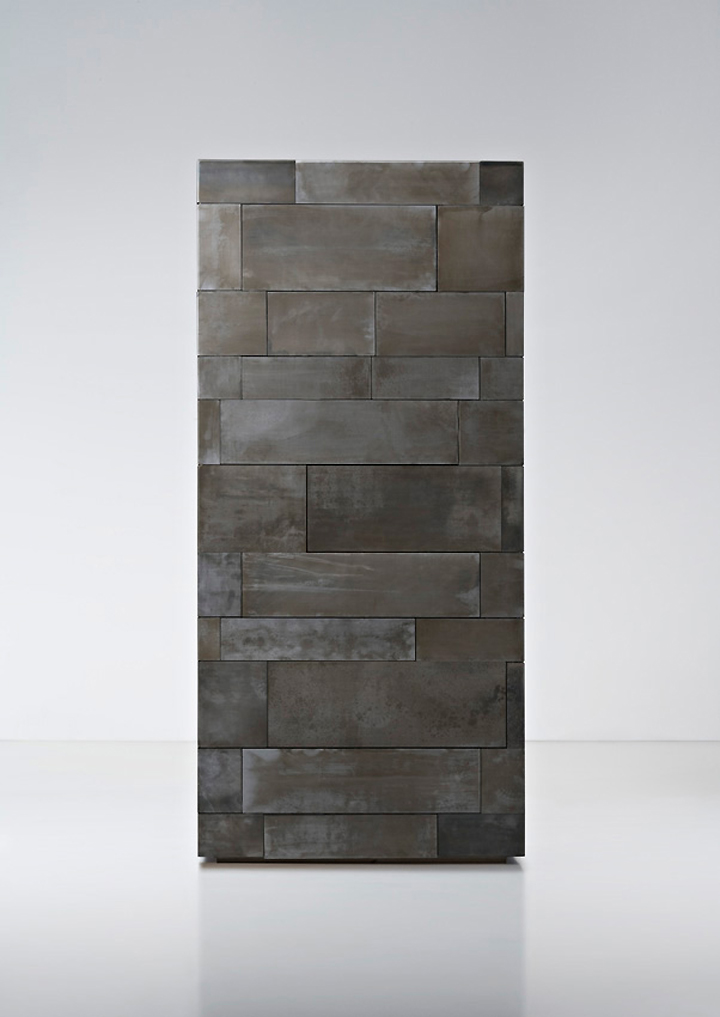 Undoubtedly, the happy owners of such accessories will be something to surprise their guests. Dressers fit the style of minimalism and modern.