This review will be of interest primarily to those who follow the latest trends in the modern home environment. Here we will talk about the unusually made elements of the interior and decor, which can be found in progressive online stores and retail outlets.
Some of the owners of these salons have created their own high-quality products, others have teamed up with designers and developed a certain style of art.
In any case, people really like such wonderful ideas, and today the Design Museum offers you to travel to several online stores in order to familiarize themselves with amazing fashionable finds.
The mention of Baba Souk can be found on the Design Love Fest blog. Its founder and curator Stephanie claims that Baba Souk is a unique platform, where both her own projects and the works of other designers are exhibited.
Her online store is truly pleasing to the eye, here you can look at the little things that can spark a spark and your creativity. Here, for example, is one of the amazing collections of Partly Cloudy Sky Pillow, which is the result of collaboration between Stephanie and her friend, designer ShiliconfETTi °.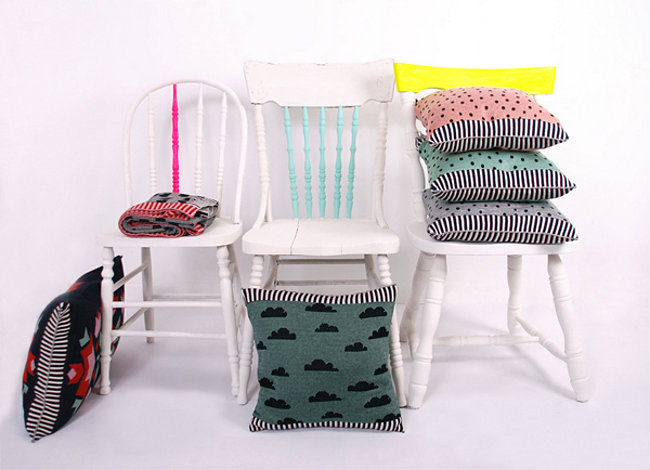 Modern pillows
by baba souk
Interweaves the Scandinavian style with geometry in Graphic Cheese Plates, handcrafted by an art studio. Combine them to serve your favorite foods, such as cheese and fruit.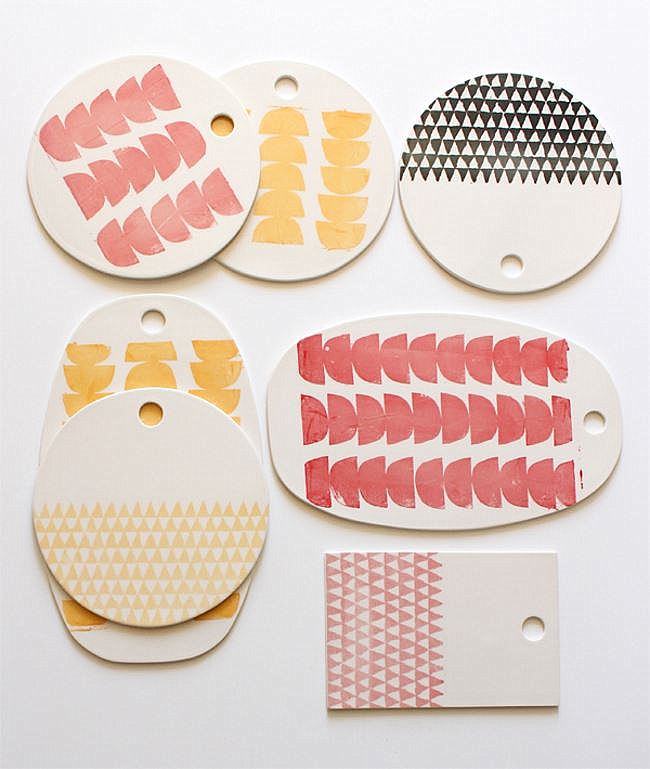 Cheese Plates
by baba souk
Wall tapestries and home textiles are experiencing a revival thanks to bold innovations in the design of bright yarn and wooden caps painted in different colors. Such one-of-a-kind Erika Kane Fink tapestries are made from wool, cotton, and polyester.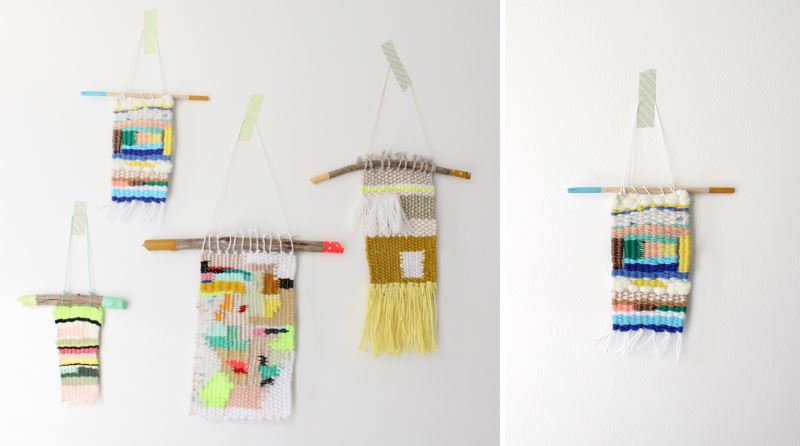 Colorful tapestries
by baba souk
Shapes on a Plane # 1 (figures on a plane) from Kindah Khalidy are some of those fascinating works of art that make you notice something new with each viewing. Thanks to Baba Souk, you can now enjoy the original Kindah Khalidy wall prints.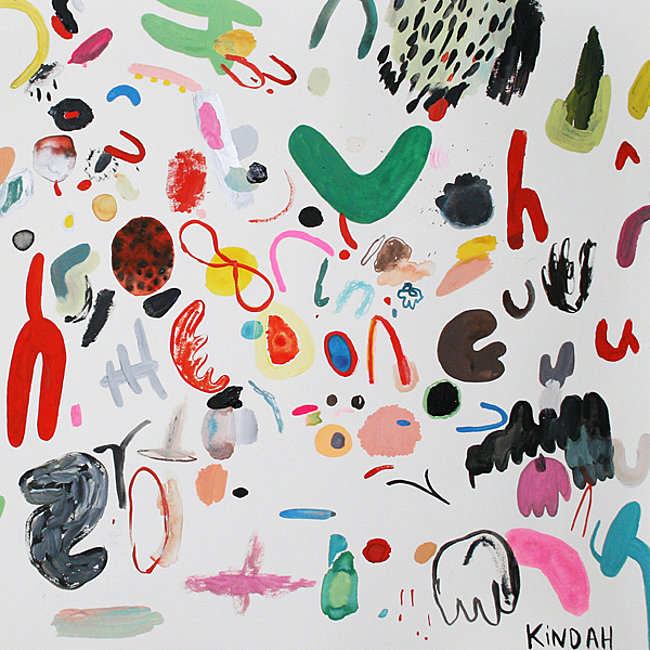 Poster by Kindah Kalidy
Present your kitchen with a minimalist style with the help of Avril Loreti Confetti Tea Towel. The perfect gift for a hostess or a breath of fresh air in your own culinary spaces.
These linen and cotton towels are painted with environmentally friendly water-based inks.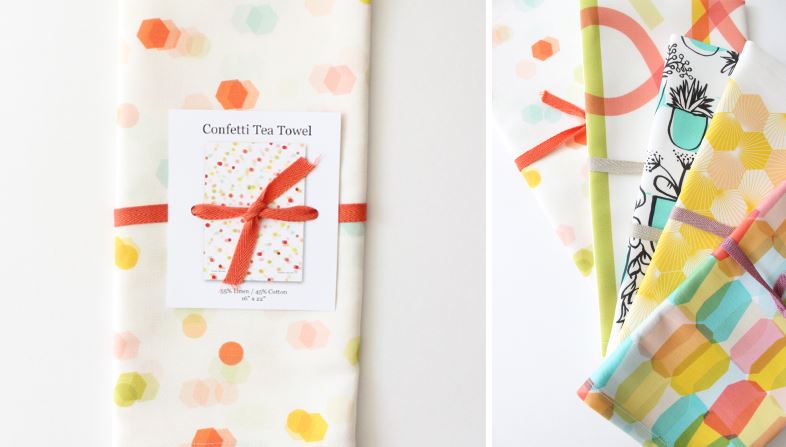 Modern kitchen towels
by baba souk
Dots, pastel shades and curved shapes are perfectly combined in Teardrop, handmade vases from Emily Reinhardt. They are made of clay, glaze and gold leaf.
They can be placed without flowers as a beautiful interior decoration, but adding one or two branches will emphasize the unique style even more.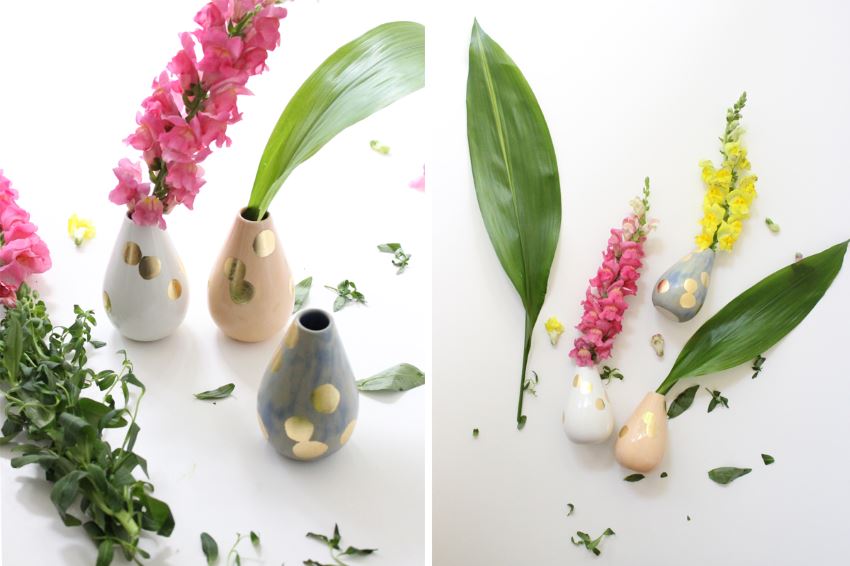 Vase Teardrop with Gold Dots
by baba souk
Another find of Design Love Fest is Wind Willow Home. The owner of the online store has transformed an unusual style into an exceptional brand thanks to the talent of the designer Araya.
In it you will find festive decorations, wooden surfaces and the beauty of simple modern design.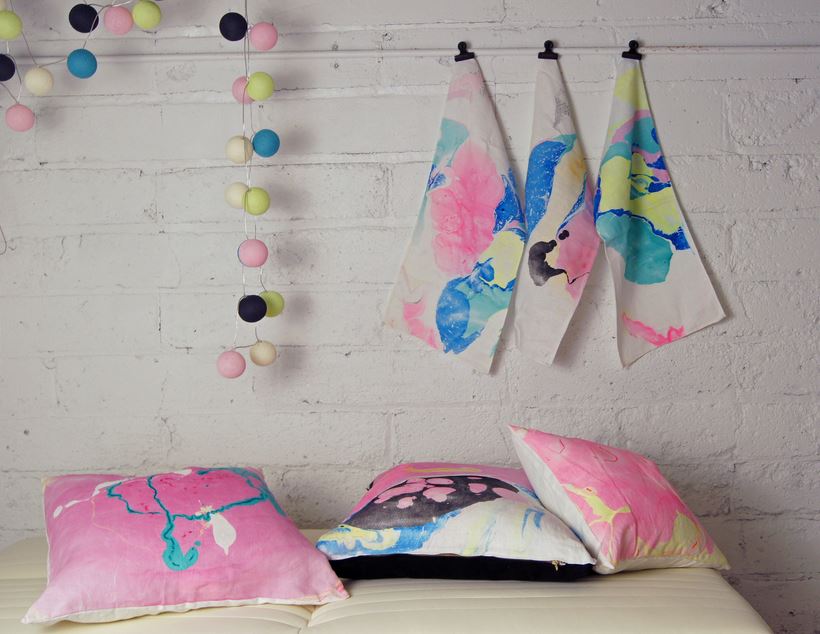 Hand painted
by wind Willow home
Especially impressive textiles Wind Willow Home with hand-painted, created using the technique of marbling, including the use of water-based ink on the gel surface. Here are examples of original textile art with Waverly patterns, created from flax and water-based ink, imitating a marble pattern.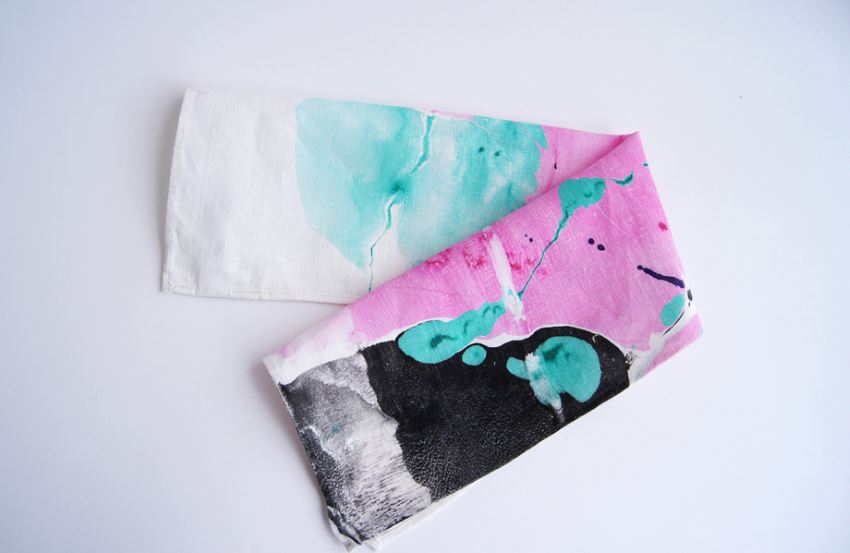 Marble painting textiles
by wind Willow home
Marbling is also used to create 24 Hand Inked Pillow in Sweet Dreams design, as shown below. it modern art or a pillow?
Of course, the one and the other!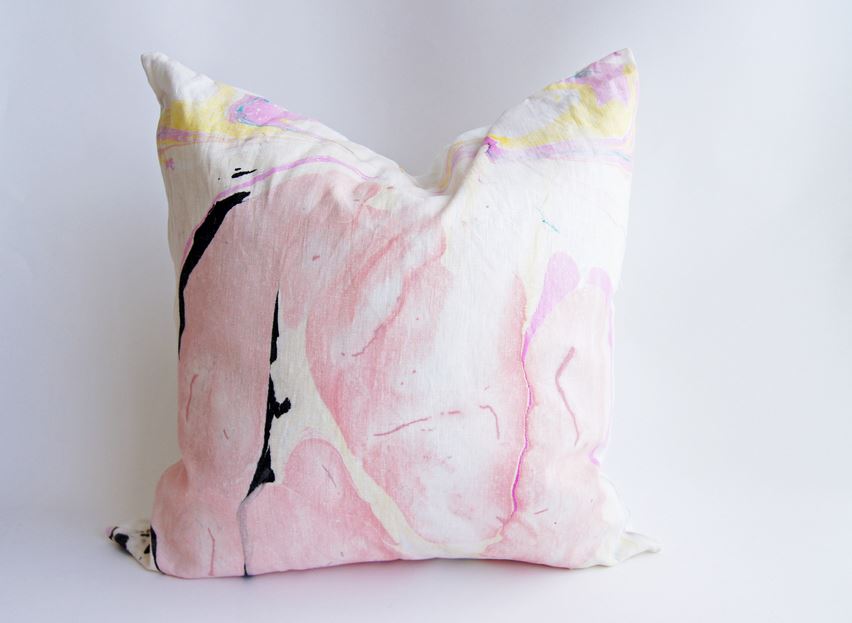 Wind pillow Willow Home painted by hand
Each wood item presented in Wind Willow Home, looks like a tempting hand-painted pattern. For example, a 12 ″ Cherry Wood Bowl, made in copper or silver (as shown below), is a functional and stylish attribute.
Use this bowl to put the salad or fruit. Plus, it is also eco-friendly dishes.
The technology of its production is quite interesting: a copper or silver leaf pattern is applied on each plate, and then the dishes are immersed in a transparent layer of food safe rubber.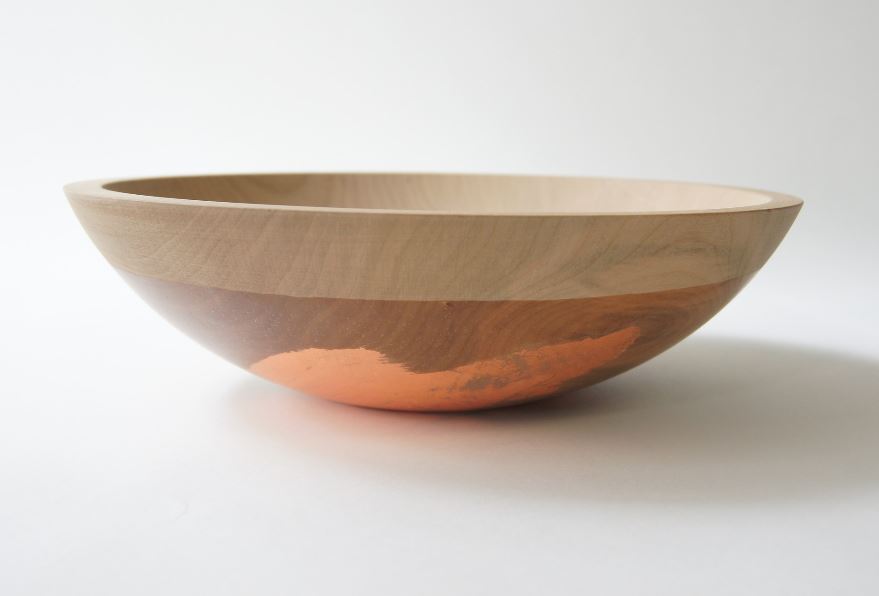 Cherry Wood Bowl with Copper Pattern
by wind Willow home
It is difficult not to order a set of presented charming bowls. Especially when a set of 4 mini bowls is available in the colors of the seasons.
Place them on a shelf or table to create a colorful style or use spice storage systems. They will always remind you how natural wood and soft rubber come together in a serene design.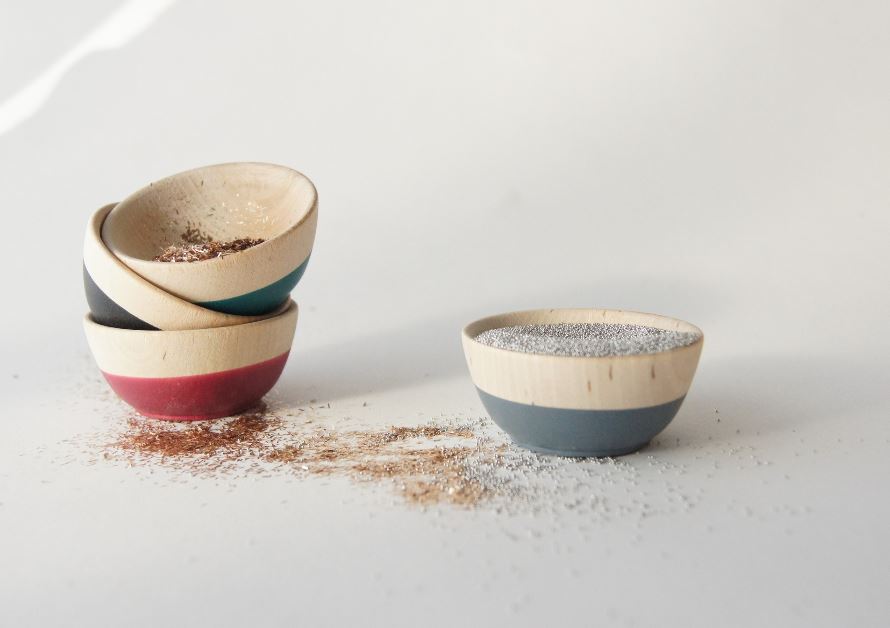 Set of 4 mini bowls in seasonal colors
And these offers are just the tip of the iceberg. Visiting wind Willow Home, you will find a lot more great ideas for home.
Nannie Inez is a unique boutique design in Austin, Texas. In fact, the store owner describes it as a collection of impressions, manifested in smart, interesting products.
Co-owners Deeyn Rhodes and Lonzo Jackson create a cozy marketplace that not only displays items, but shares inspiration stories as well as stories about artists who embody them.
Below we see the Levels art print, the work of designer Kristina Krogh, created on beige paper with embossed brilliant copper and metal foil.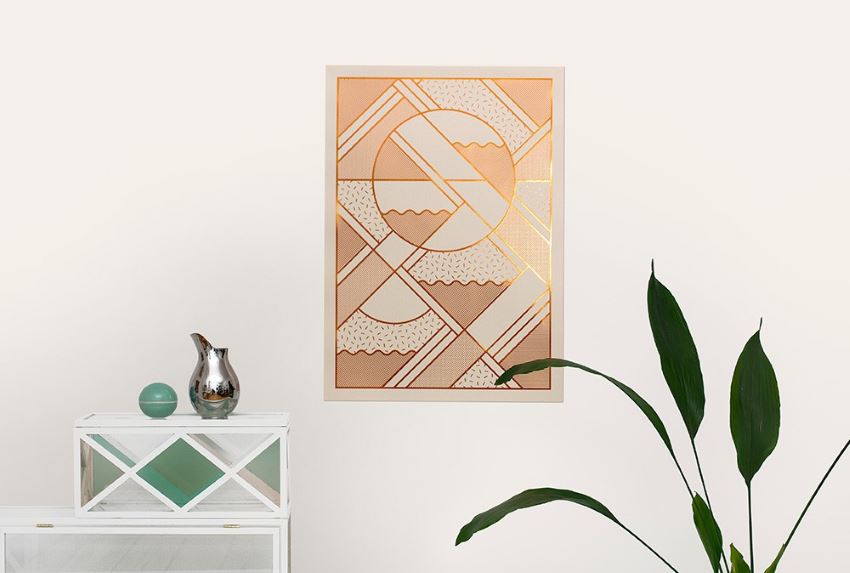 Kristina Krogh decor element
A well-known representative of the similar style of Memphis in the design of Nathalie du Pasquier has created a collection of beautiful pillows WRONG FOR HAY Full Cushion, as shown below, and yellow pillows WRONG FOR HAY Penta Cushion. And of course, all of them can be purchased through Nannie Inez!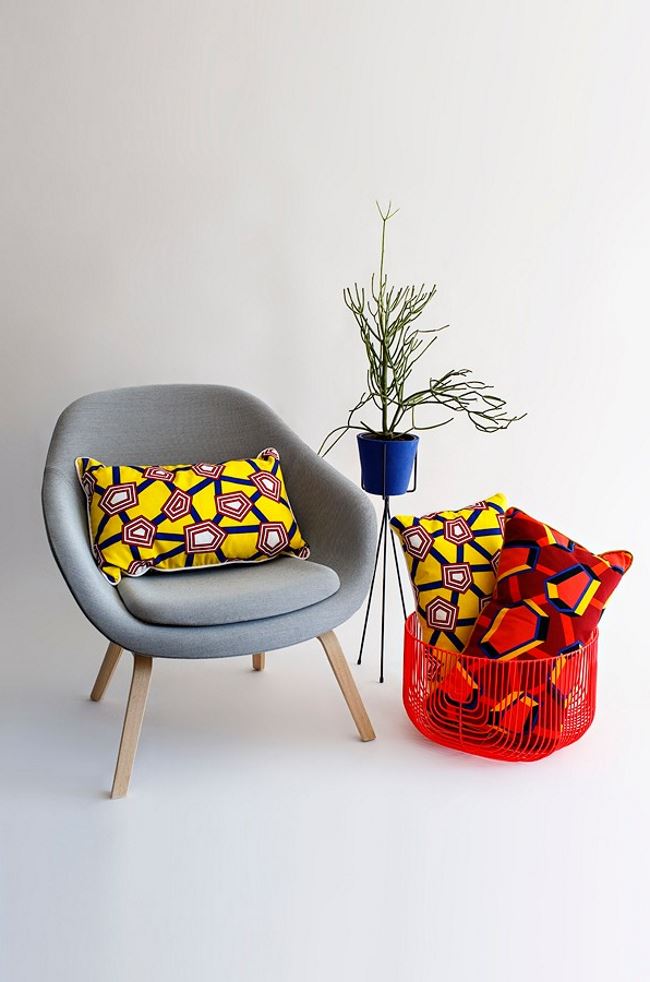 Pillows designed by Nathalie du Pasquier
Another highlight for home comfort – these wall shelves, made by hand by welding and coated with iron powder. In Nannie Inez, they are presented in black and red colors.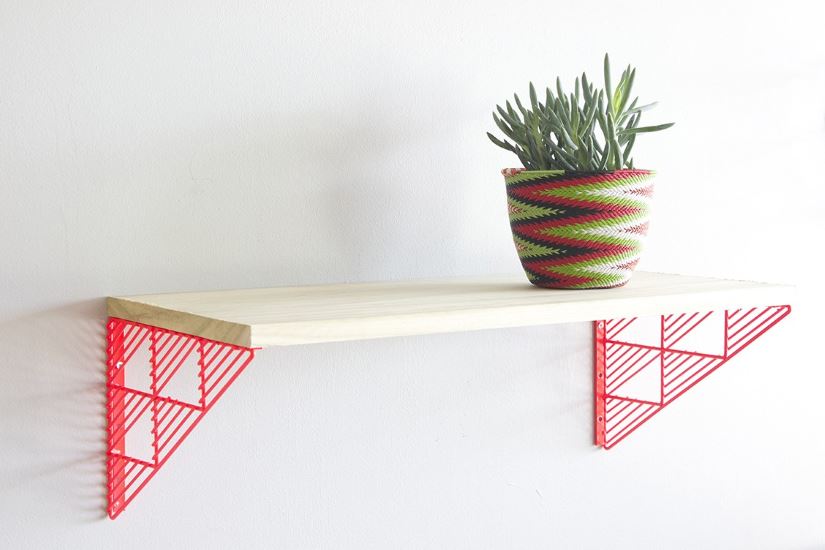 Red Bend Geometric Wall Brackets
Both functionality and form are the center of attention in a stone jar for storage complete with a cork lid. The containers have large openings that make it easy to reach the contents. This is definitely an original and stylish home decor item.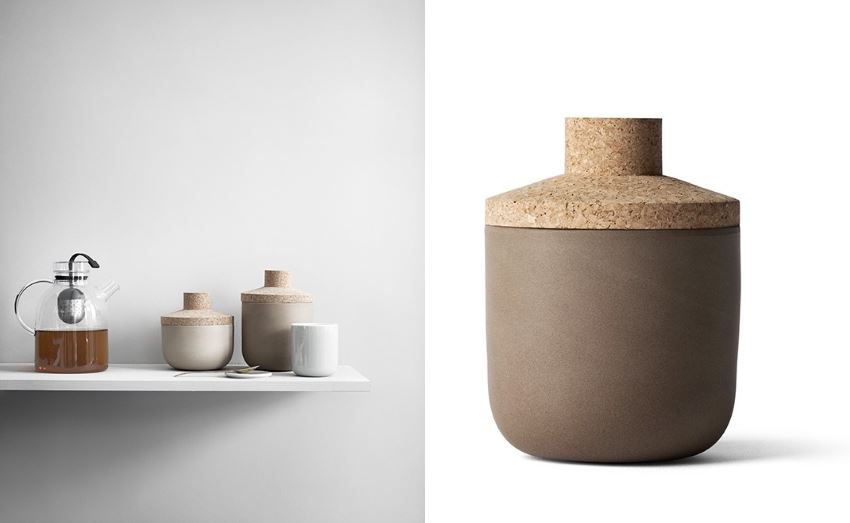 Stone Cork Lid Storage Bank
Artist and designer Alyson Fox brings a geometric theme to the tea ceremony thanks to the White Noise Mug Set. Neutral tones make these patterns suitable for kitchens of all stripes and shades.
Not to mention the fact that porcelain products can be used in a microwave and dishwasher-safe!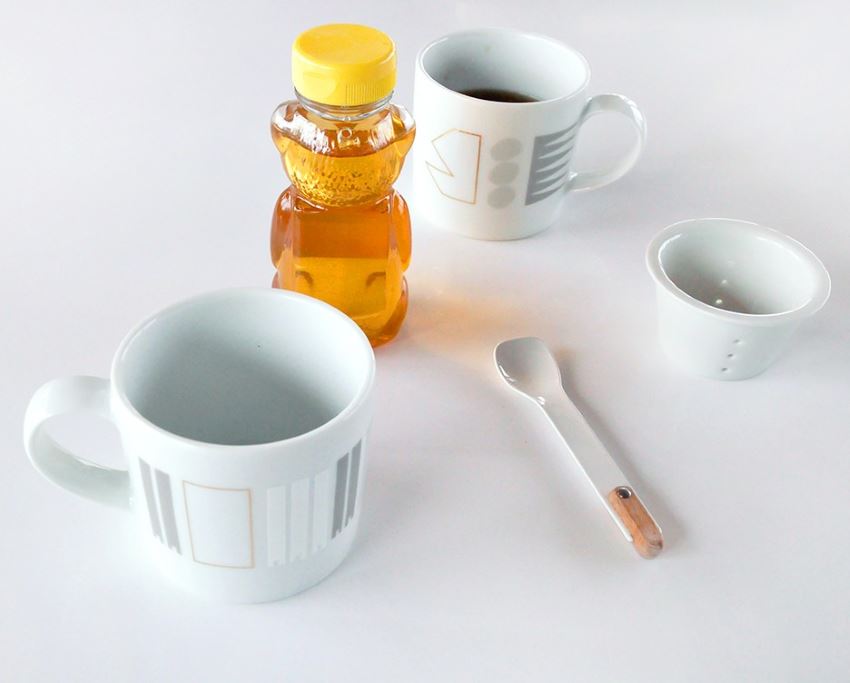 Set of mugs with geometric pattern
by Alyson Fox through Nannie Inez
The degradation effect is created by this Hay Box Box Desktop in Red set from Hay Denmark, which consists of five boxes of different sizes. They are made in colors from red to pink.
You can use them to store nondescript items, and they themselves will create on the desktop a perfect sophisticated style.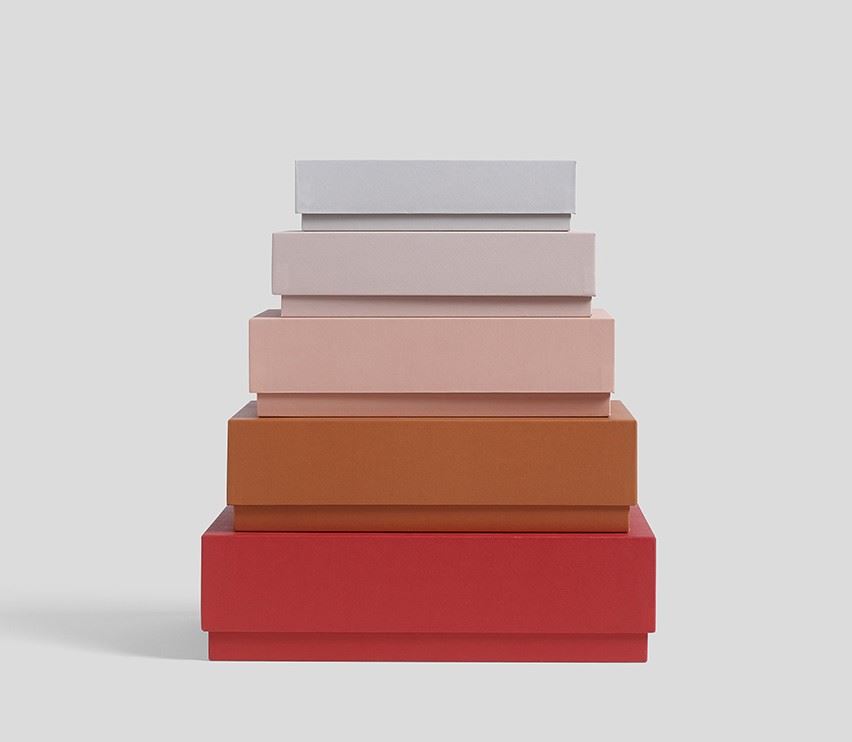 Storage boxes with degradation effect
And this is not all that is represented in Nannie Inez, the treasury of unique modern stylish decor items.