Pottery artist Molly Hatch recently unveiled her latest ceramic mural on Sofa New York in the gallery Ferrin. It consists of separate independent ceramic paintings that are assembled as puzzles.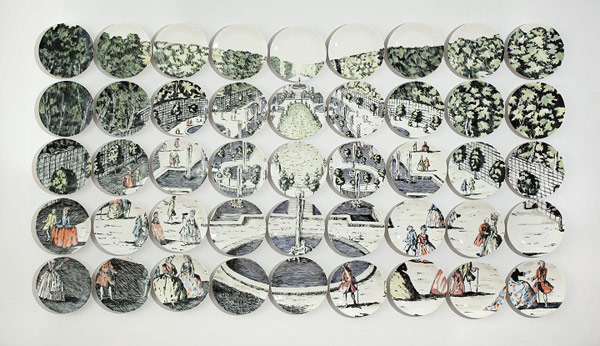 The source of themes for images on this panel are famous historical paintings.
If you look closely at the photograph, you will see that each plate (plate) is designed very carefully and elegantly. It is like a smart puzzle piece for the whole piece.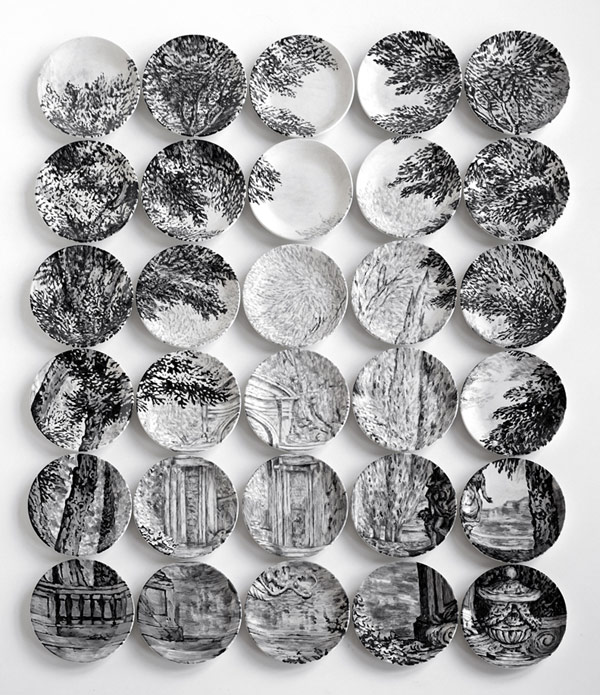 The drawing on each plate is a separate unique picture. And it can be used by yourself.
And all together they create a great interesting composition. Decoding each of them seems to be a fun and fun activity for everyone.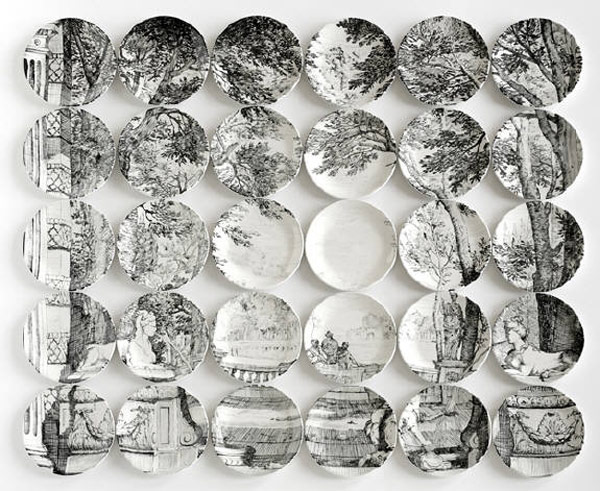 We decided that to show the work of Molly is a tribute to her original idea and her talent. But we also believe that its projects are suitable for any modern interior decoration.