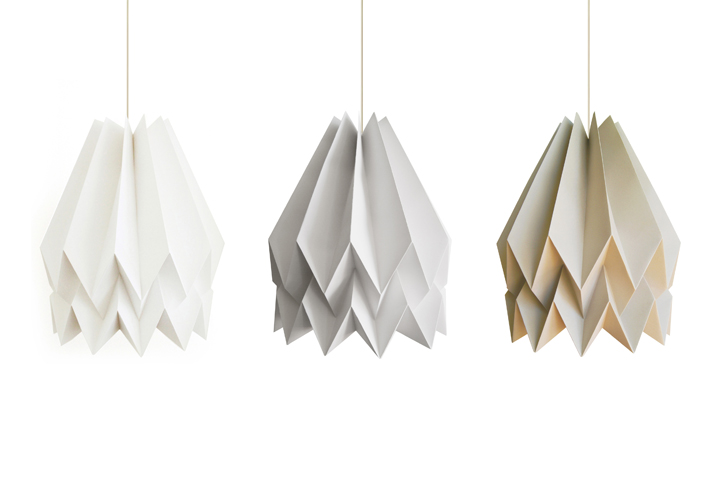 Light origami lamp, made by hand from the finest high-quality cardboard, looks impressive and aesthetically pleasing, despite the complexity of manufacturing.
Every time, when confronted with the virtuoso Japanese art of folding paper, we never cease to admire the exquisite compositions, folded from a regular sheet. Architectural studio Blaanc was also fascinated by this distinctive DIY-technology.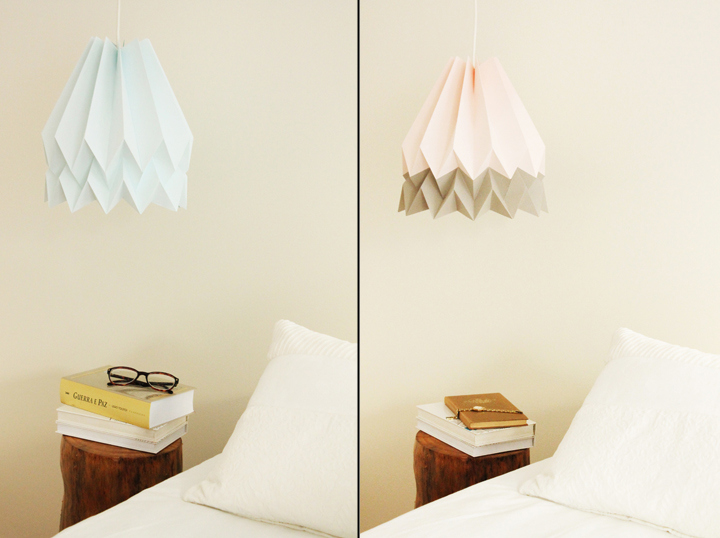 Orikomi was first released in November 2013 and has since been sold all over the world through the Fab.com, Heal's and Monoqi chain stores.
The model is both simple and elegant. It is suitable for lighting any room.
In addition, the collection offers several color options, as well as 3 original vases, which wonderfully enliven the home environment.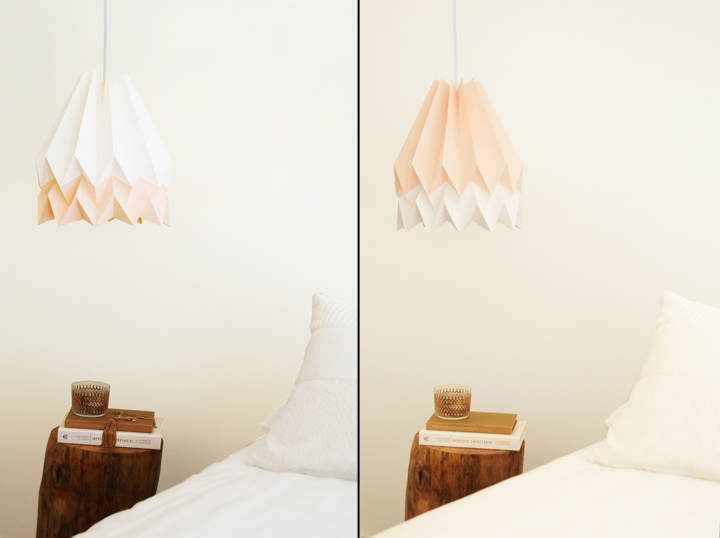 The young design team of Blaanc, headquartered in Lisbon and Rio de Janeiro, has been working since 2008. After winning two international competitions, their masterpieces began to enjoy unprecedented demand in Portugal, Brazil, Mexico and Ghana.
Quite often, young artists declare themselves at international conferences and design exhibitions. More than seventy editions write about their work. Do you know why?
Yes, because one of the main tasks of the company is the development of environmentally friendly structures aimed at improving living conditions.
In 2011, they founded the non-profit humanitarian association Adobe for Women, which helps Mexican women in distress find a decent job and find a dream home. On its account comes a part of the studio profits.
Impressive, right?