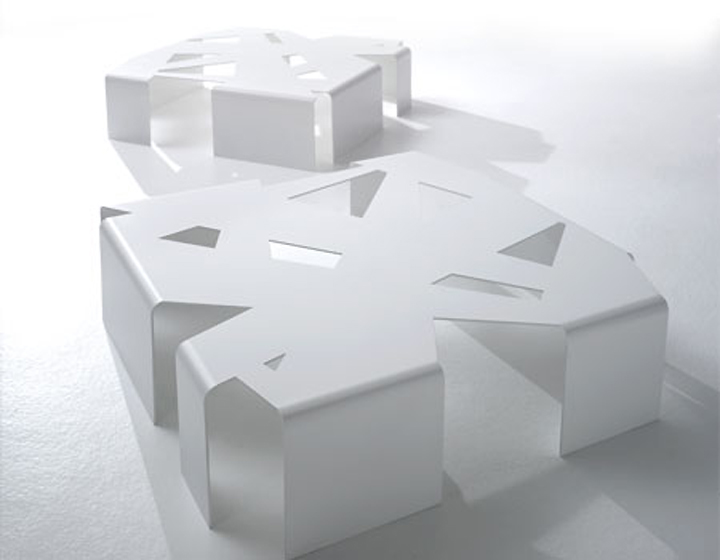 The unusual coffee table, presented by the designers of the company MDF, is made of anodized aluminum sheet. In the metal were cut polygonal holes in such a way that the impression of intersecting planes.
A feature of such an interesting design is also that the legs are not provided in it. The role of support performs all the same aluminum.
In certain places it is bent at right angles from four sides, as a result a stable and strong support was formed.
A single structure with perforation, as well as the absence of joints and seams add uniqueness to the work presented by designers.
All surfaces are completely covered with a thin layer of white epoxy powder and polished to a perfect smoothness of the mirror. With natural and artificial lighting, such reflectivity creates a feeling of weightlessness and hovering of the table above the floor.
The effect is achieved due to the large number of holes in the initially solid sheet.
This trendy coffee table is perfect for modern furnishings. Its openwork design will add gloss to the strict lines of the workplace and add a cozy living room with soft sofas and armchairs.
White color will be in harmony with the rest of the situation in almost any interior.