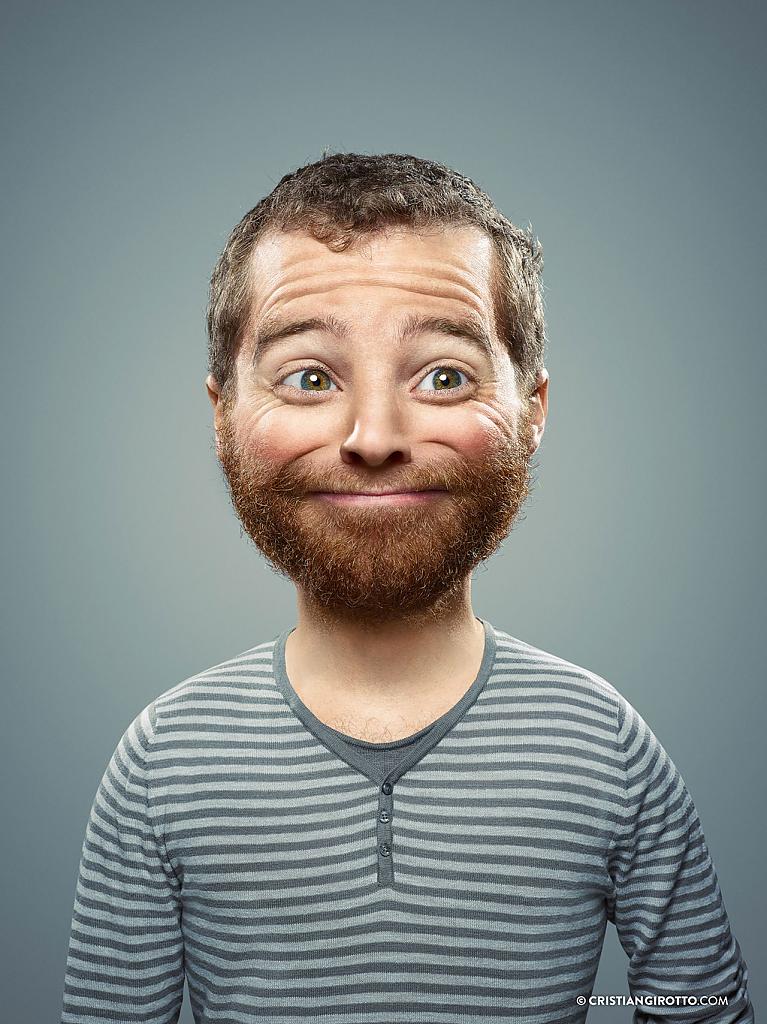 A project called "L'Enfant Extérie" by Cristian Girotto (Cristian Girotto) shows visually what children are sitting inside of us, adults and accomplished people. Children's bodies, very big heads and a naive look of a child, are combined with adult hairstyles and make-up in the weaker sex, and in men with three-day stubble.
Readers of the Museum of Design will be interested to know that Cristian Girotto is not a photographer at all, as many have probably thought, but a photographer and is engaged in retouching photos and their art processing.
Together with the photographer Quentin Kurtat and the stylist Alexandra Hannun, they created a unique and original series of highly artistic works called "The child within us" ("L'Enfant Extérie").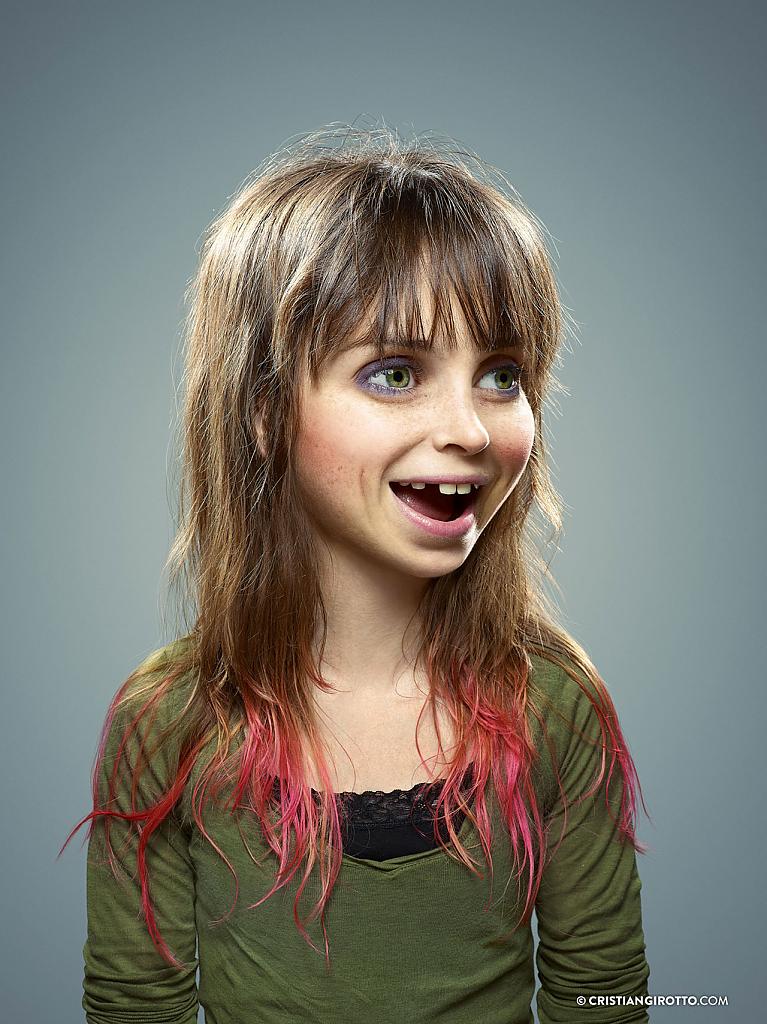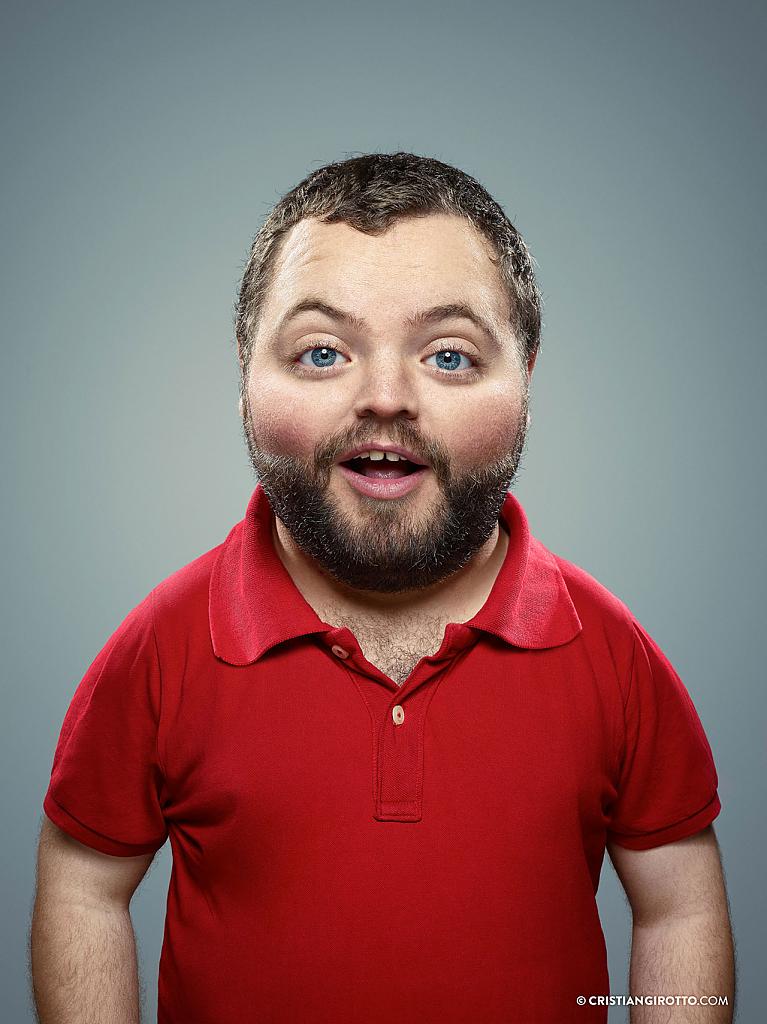 The main feature of all the photos, masterfully retouched by Christian, is that they depict adults, but in a childish guise, as their gifted artist managed to "see".
The true mood of each volunteer, the retoucher passed through the unique and expressive child mimicry. The result surpassed all the bold assumptions – the pictures just blew up the Internet, and at the exhibition all visitors looked at the photos with a smile, and many were not surprised to close their mouths, as in childhood.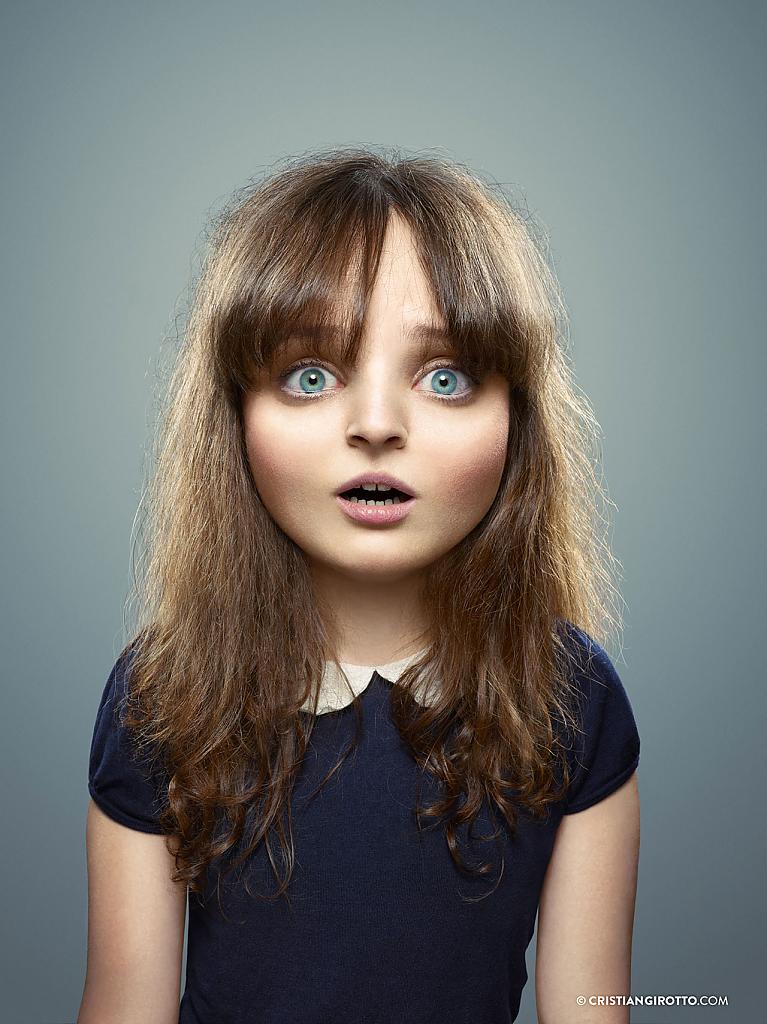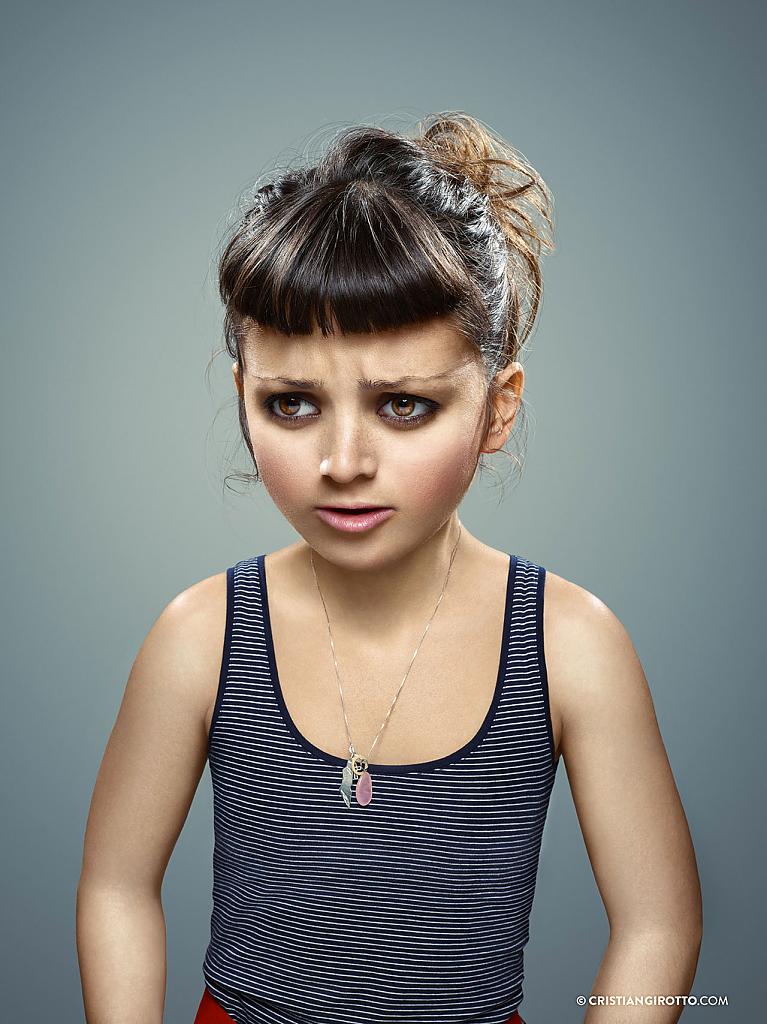 It is not a secret that every adult person has any habits and beliefs inherent in him, established traits of character that cannot be changed. The older we get, the more seriously we treat the people around us and the world as a whole, but inside each of us there is the same child we were in childhood – he sometimes wants to play around and play pranks.
This is manifested only in cases where we are briefly freed from everyday worries and relax with family in the lap of nature or in the summer cottage.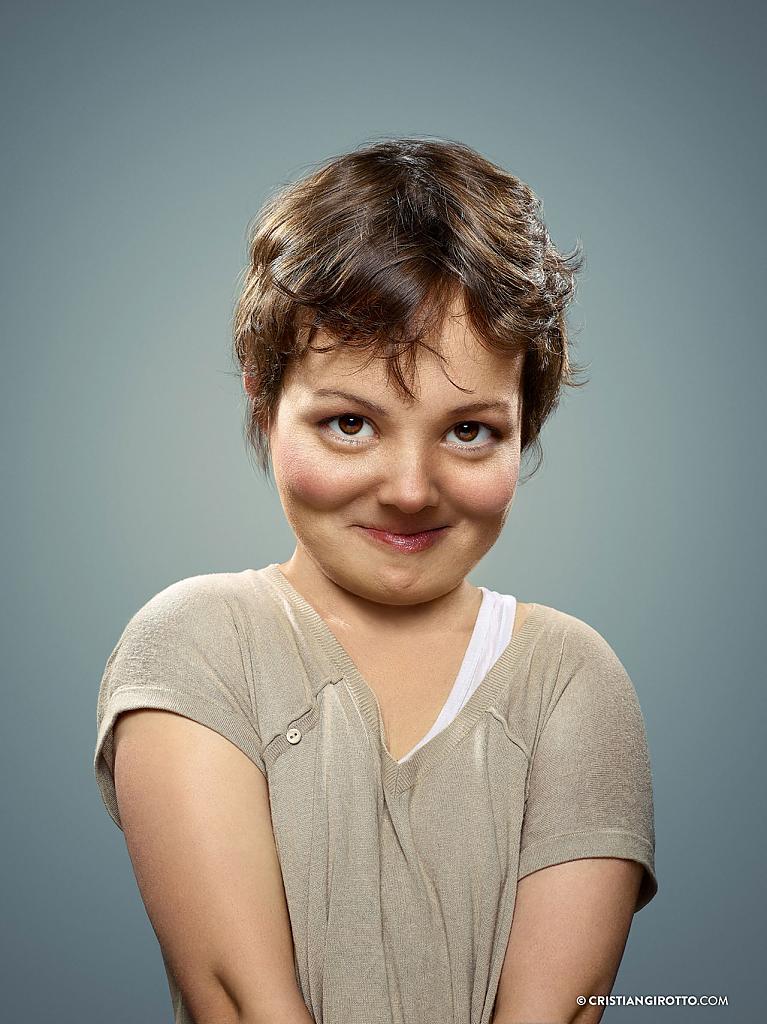 We sing songs, play with their children in their games and fool around, making fun of each other – that's when these "children" leave us to dream, to drive the ball on the lawn and to distract from worries altogether.
This is not bad, and it is even useful to look at adult problems with a childish, naive look. Let's forget for a while that we are adults and very serious people and give freedom to our stagnant soul.
Still, by and large, we are all eternal children, so we will not destroy the naive and cheerful "Inner Child" in ourselves.