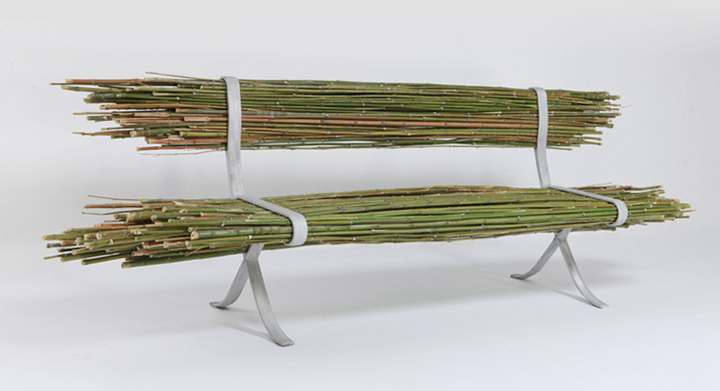 The modern world is becoming dirtier every day. Therefore, many people are trying to make their home as ecological as possible.
In most cases, this can be achieved using natural materials.
We present to you one very interesting idea of ​​a garden bench for your plot.
Everyone knows that bamboo is a plant that grows very quickly. This property makes it an excellent building material.
In addition, it is characterized by high mechanical strength and durability in all weather conditions.
That is why Israeli designer Gal Ben Arav used this material in its natural form. The project retains the simplicity and natural morphology of the fast-growing species.
The use of aluminum has created a kind of harmonic contradiction between naturalness and industry.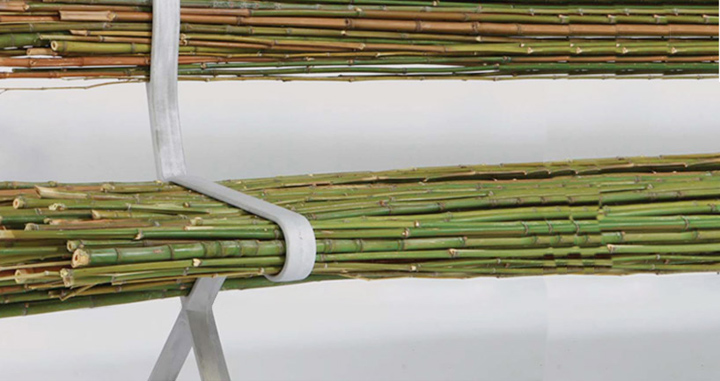 One of the features of the object is that there are two forms of the object for sitting: with a back and without it. All canes are interconnected by means of two cast frames, which are also supports.
In addition, it is possible to adjust the length of the object. Everything will depend on the number of people sitting and their weight.