Interior lighting is one of the most important elements in the design of each room. Undoubtedly, it is considered correct when you do not notice it.
It does not create discomfort, does not irritate, but helps to relax and have a good rest.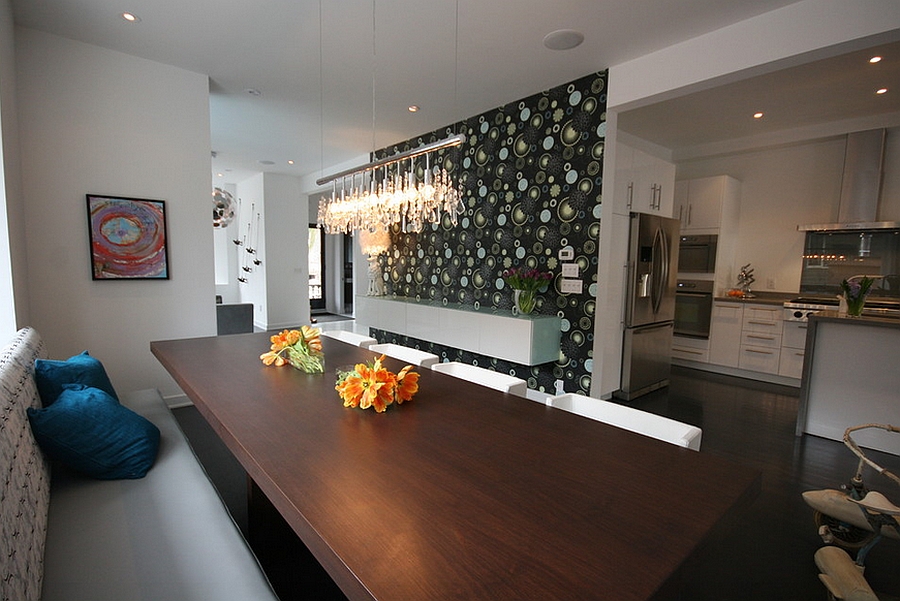 With the help of well-chosen light, you can make a real masterpiece from the simplest room.
We have prepared for our readers the site of the Museum of Design a unique selection of photos of the best interior designs with well-constructed lighting. We hope they inspire you.
If you approach this issue with full responsibility, then you can make the space of any room much more attractive. Proper lighting can turn a dark and gloomy room into a warm and hospitable abode.
If you decide to add an extravagant floor lamp or a dazzling chandelier to the interior, then keep in mind that this shine will attract attention to itself without giving you the opportunity to be distracted by something else.
When it comes to combining functionality and a low-key environment, nothing is more effective than recessed lamps. Elegant, stylish and hidden, they are the perfect complement to the modern home.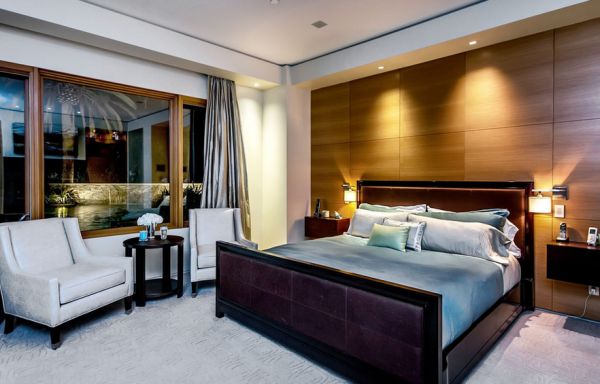 Create a dreamy and romantic atmosphere in the bedroom with rational use of built-in lighting. Design project from the Stotler Design Group
Recessed lamps are a much more important part of the interior than sculpted floor lamps or stylish modern lamps. They may not clearly demonstrate their surroundings, but they are absolutely necessary in order to simulate magnificent and well-lit spaces.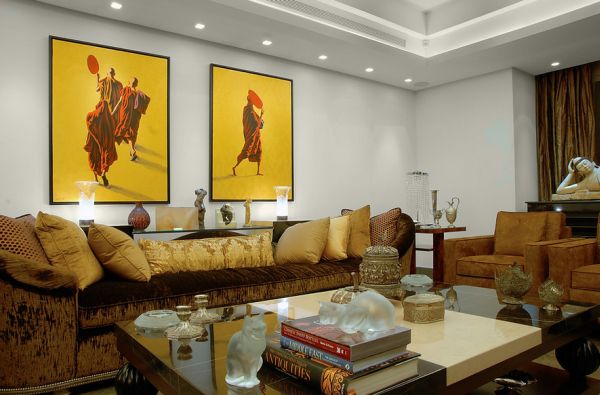 Modern living room with integrated lighting that creates soft colors on the wall with works of art from Utopia Projects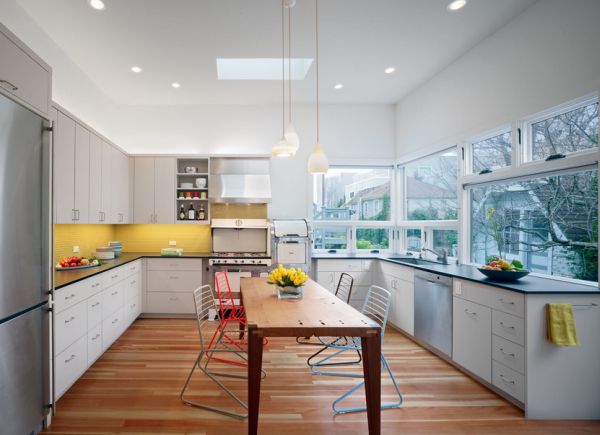 Lighting in the kitchen, as the art of a smooth combination of form with functionality from the group of architects Chr DAUER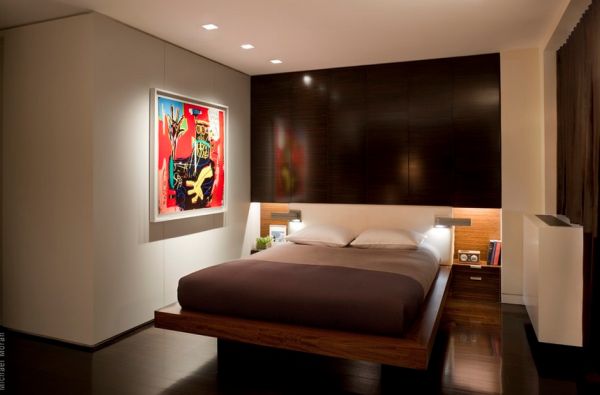 Minimalist bedroom style with built-in lights that highlight the colorful works of contemporary art from Ian Engberg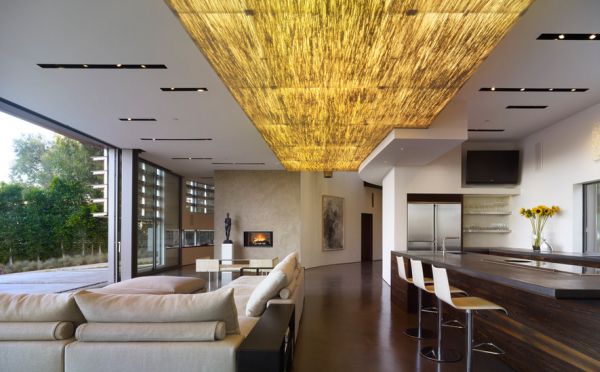 Customizable ceiling lighting looks amazing with in-depth light sources from Griffin Enright Architects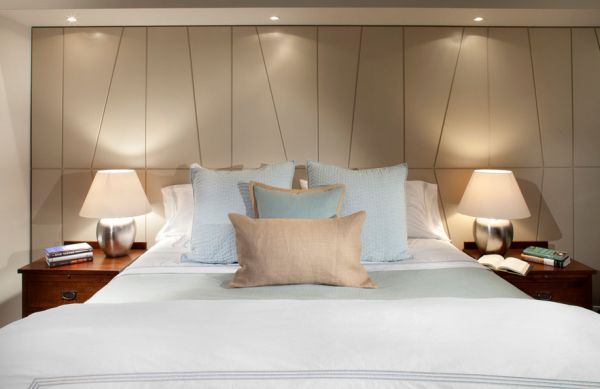 Muted lights above the bed create a calming atmosphere from Best Builders designers.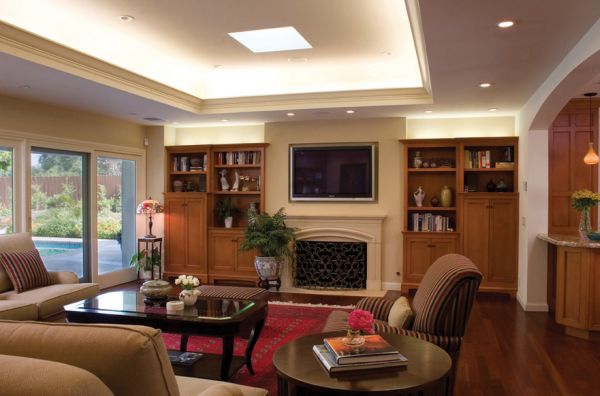 Modern living room with recessed lamps in the ceiling ceiling by Hartman-Baldwin Design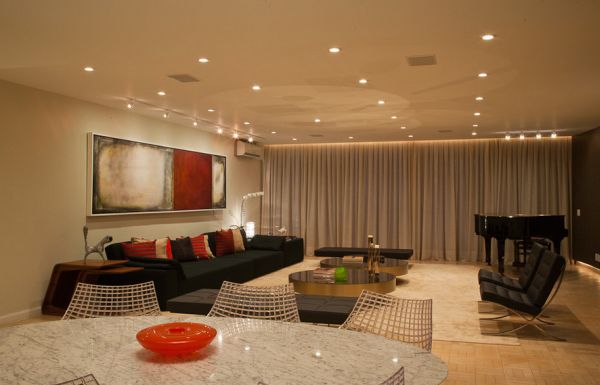 Distance plays an important role in providing perfect built-in lighting from Marilza Tavanielli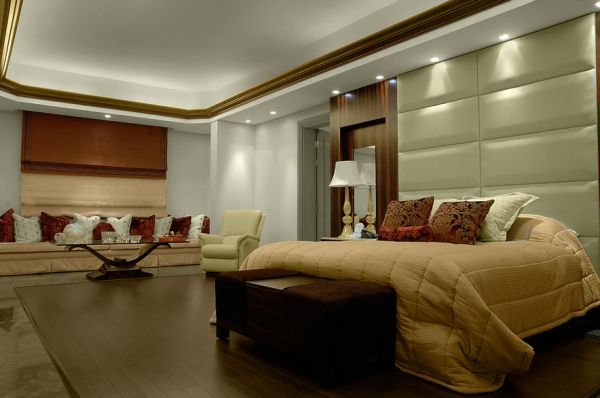 Relaxed and peaceful atmosphere in the bedroom with built-in lights
Recessed lights or lights (as they are sometimes called), bring with them many features. Duplication of lamps from above can provide even, smoothly flowing lighting on the one hand, and focused and focused, on the other.
It is indispensable as an excellent addition to the modern ergonomic kitchen.
Since this is one of those rooms in the house where functionality takes precedence over form and elegance, recessed lamps will work fine here. The area above the bathroom and over the headboard in the bedroom are also two popular places where the lights create special magic and charm!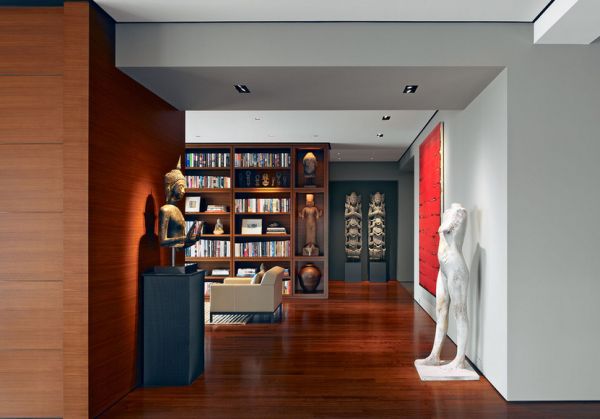 Light up your favorite objects and valuable works of art with inconspicuous recessed lights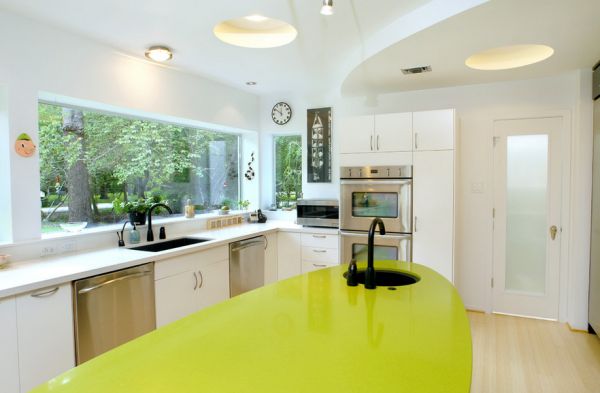 Ergonomic white kitchen with green accents and excellent lighting
Competent development of light and shade, and appropriate lighting is of great importance in modern interior design. This, as a rule, makes a great impression and makes the interiors somehow sterile and impractical.
Therefore, it is important to balance flatulence, modesty and minimalism. This is exactly the need to be observed in the organization of built-in lighting in modern homes.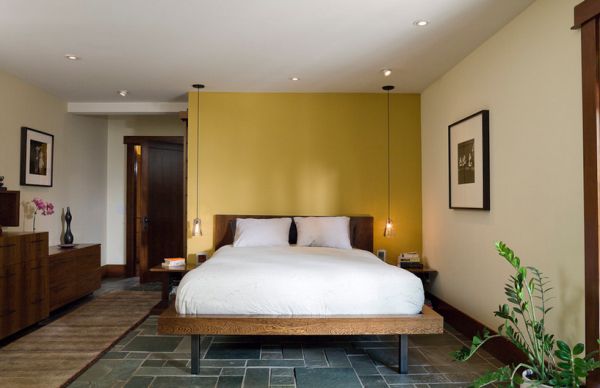 An interesting combination of suspended and integrated lighting in the bedroom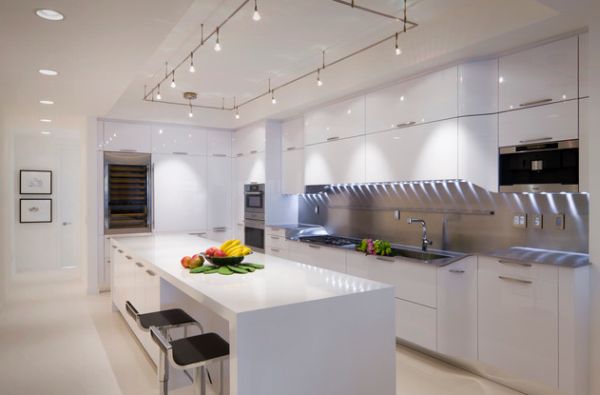 The kitchen is one of the rooms in the house, which usually requires a lot of lighting.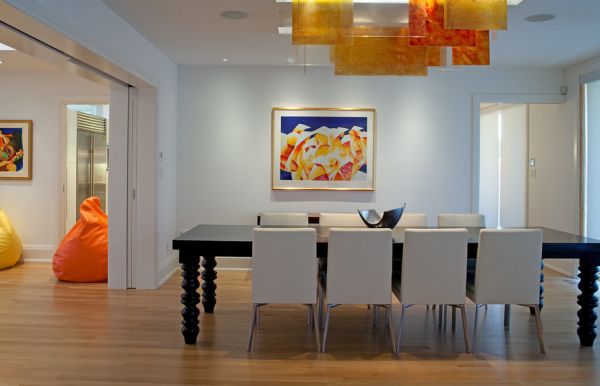 Orange and yellow panels used with built-in lamps to create a unique interior by Peter A. Sellar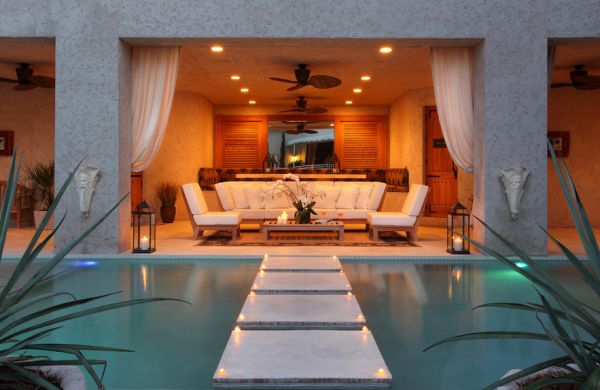 Patio space, illuminated in warm and fabulous colors. Brown's interior design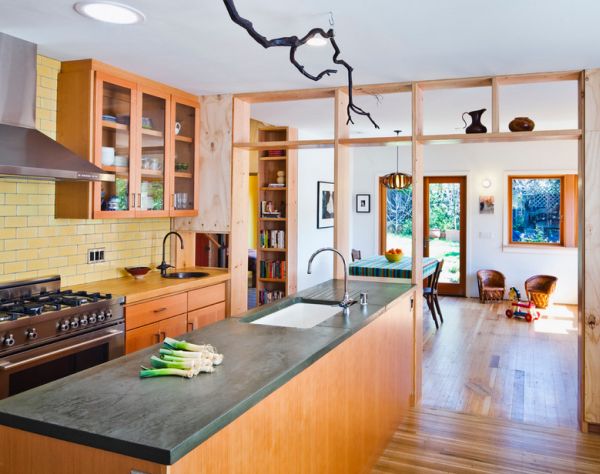 Recessed lighting is used instead of hanging lamps in the kitchen. Design by Cameron C. Habel Construction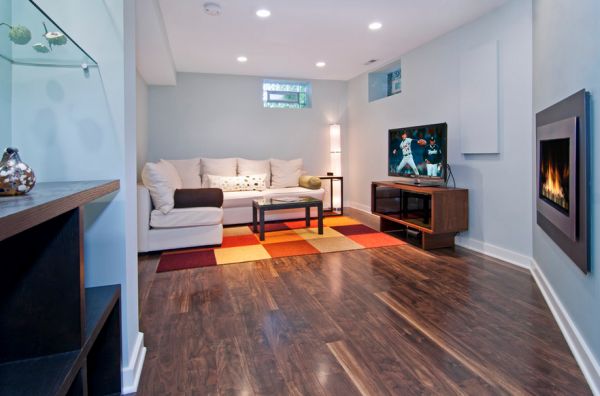 Small spaces ideal for recessed lights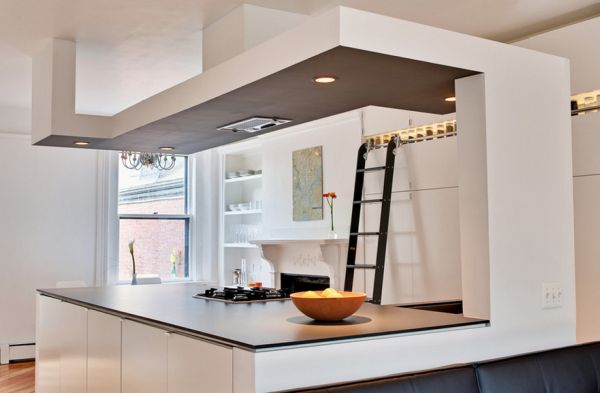 Elegantly built-in lamps can offer focused lighting in the kitchen. Design Bunker Workshop
Multiple lighting levels for perfect design.
The world's top interior designers claim that creating an ideal indoor atmosphere is more dependent on lighting, especially when it comes to color and style.
A series of levels with recessed lamps combined with elegant natural light during the daytime is an ideal way to achieve this goal.
It must be remembered that no one type of light source does its job in full. Such built-in elements are often used as backlighting.
But they cannot be the only ones in most rooms.
Combine them with hanging chandeliers and floor lamps to get the desired result and create an original approach to interior design.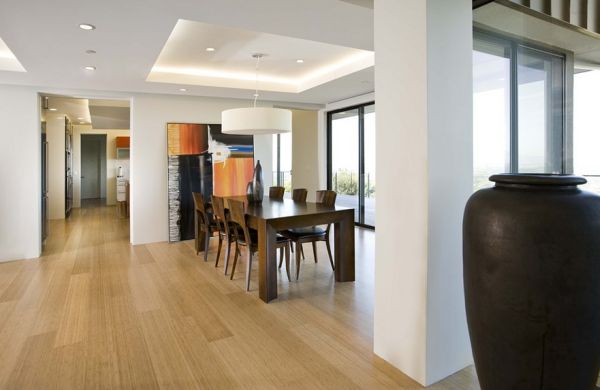 Ceiling lighting can be used to divide the common space, smoothly moving into the living area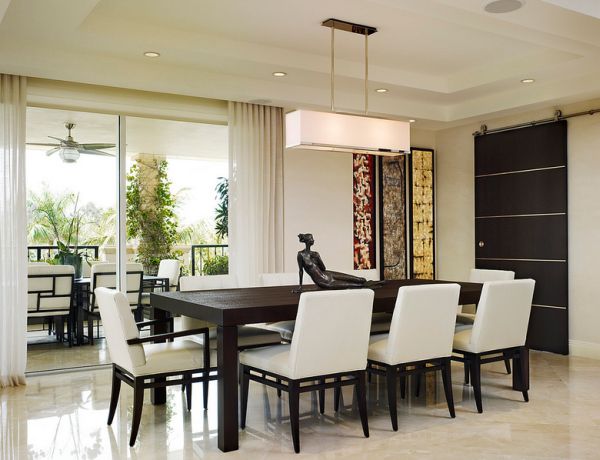 Clean dining room with built-in lamps and a large pendant lamp from the Arnold Schulman design group
The organization of lighting has become much more difficult in the modern era. For designers and customers, it is becoming more subdued to colors and muted shades, it is becoming more important than ever.
Properly equipped, it can ennoble even the simplest shades in the interior.
If you do everything wrong, you can get dark corners along with the dark shadows that will prevail in the setting. Several different light sources can be combined to eliminate this problem.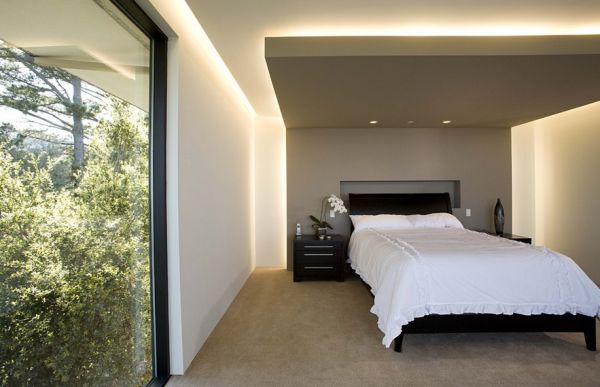 Combined natural lighting with built-in lamps for the finished look from Mark English Architects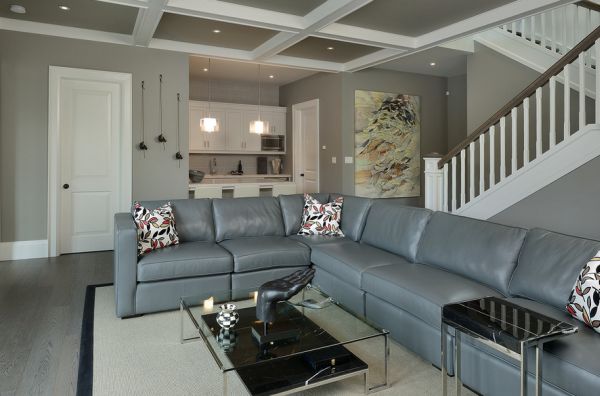 Gray interior with stylish ceiling and recessed lights. Design by Arnal Photography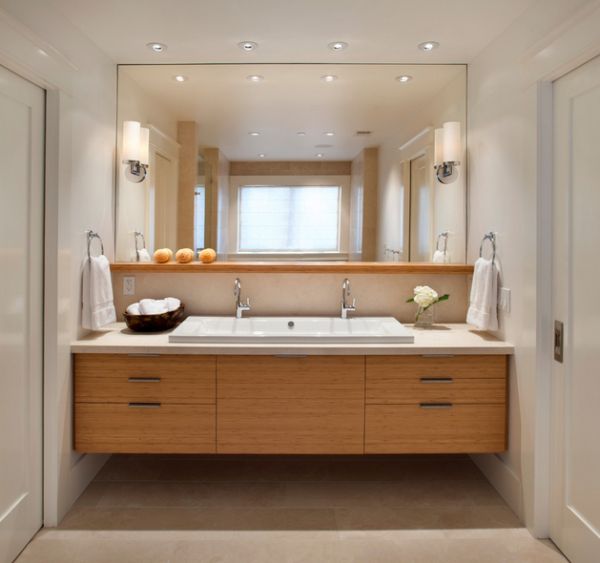 Dressing table with built-in lighting. Sullivan Design Studio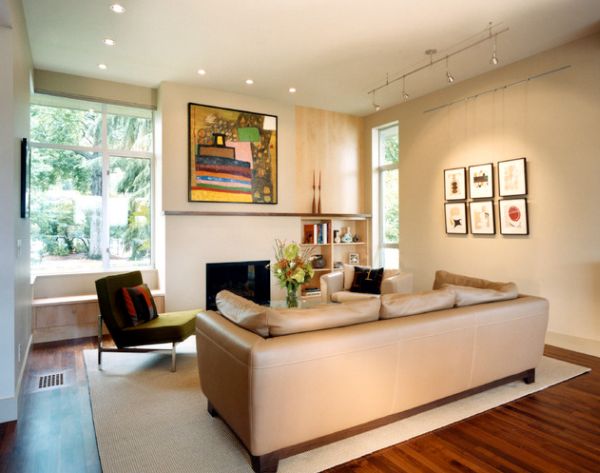 Place recessed lights to get even illumination.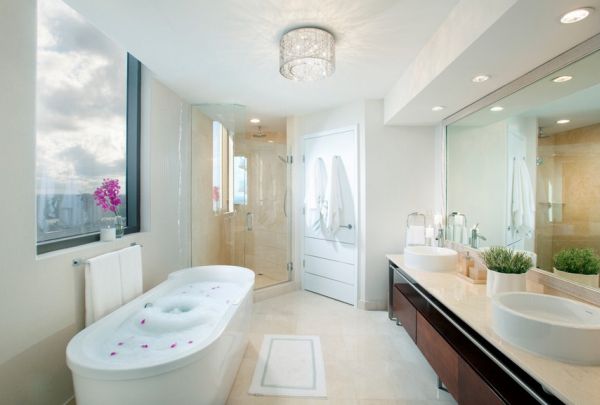 White bathroom with a peaceful atmosphere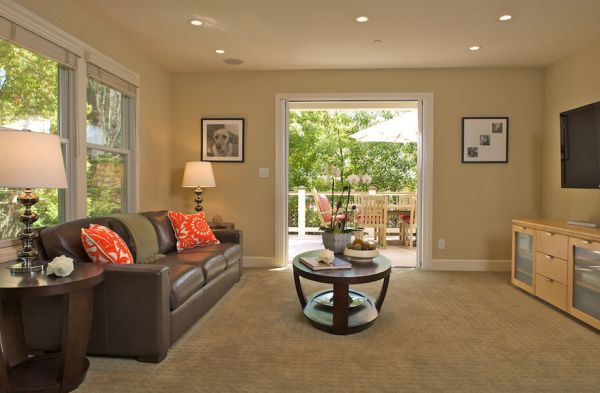 Use multiple light levels to suppress any dark areas. Design by Ed Ritger Photography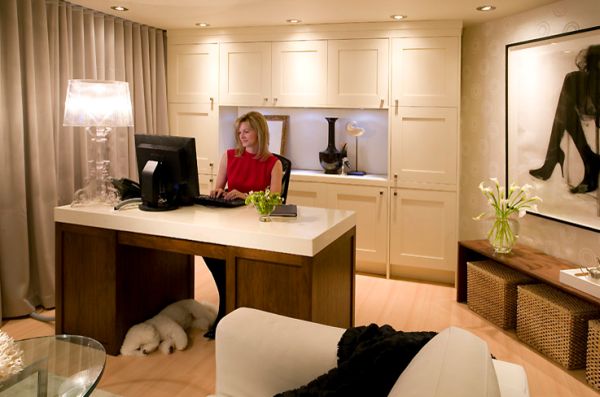 Proper lighting is paramount to a comfortable work space.
When it comes to determining the optimal distance between recessed lamps, here you will not find an exact and universal rule. However, the simplest solution would be to put 12 centimeter lamps at a distance of about one and a half meters between the rows and approximately 90 centimeters from each other.
The intensity of the light you want to receive and the focus on the areas you want to select will depend on their placement.
Built-in sources are great for highlighting contemporary paintings on the walls or a small sculpture in the corner. Choosing the right finish is also largely dependent on the existing colors of the room and the surrounding interior.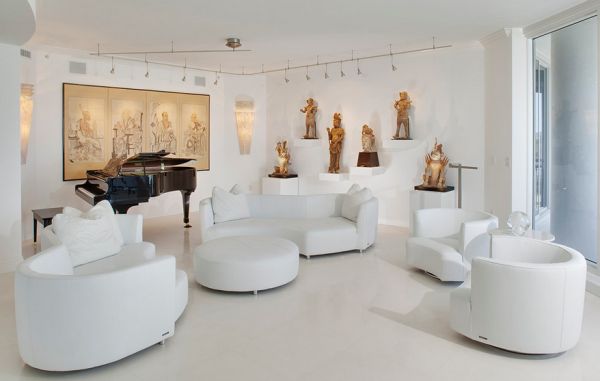 Proper lighting combined with hidden recessed lamps to create artistic interiors. Design by Joie Wilson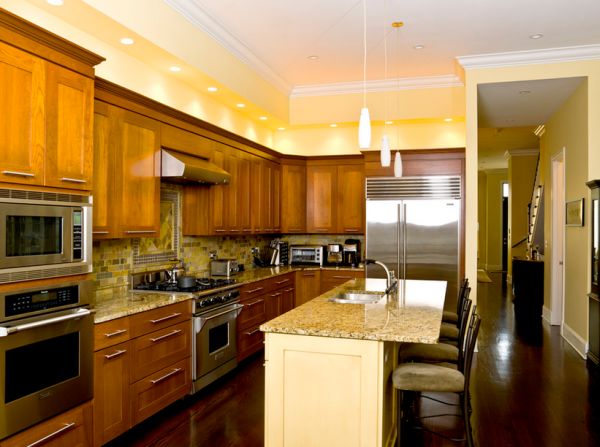 Simple built-in functional kitchen lighting from Cynthia Lynn
Well-placed built-in lamps emphasize the best details of the room, while the light itself remains invisible! It is like a real litmus test in decorating the premises.
Creating a warm, attractive and pleasant aura, they give free spaces a whole new life filled with radiance.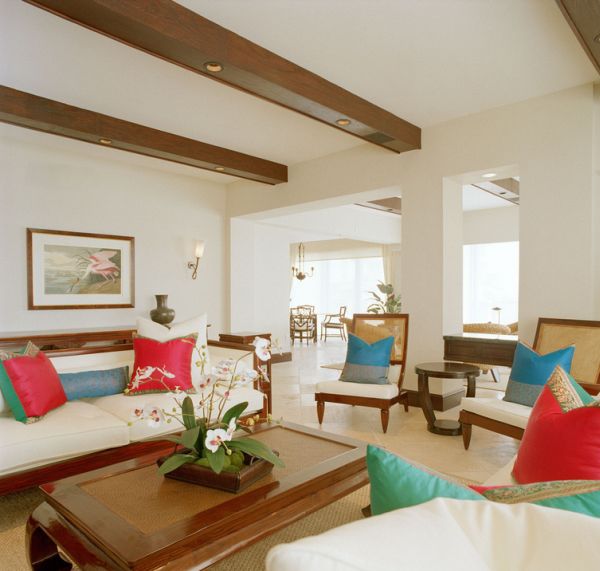 Wooden beams allow you to add recessed lighting with ease and elegance.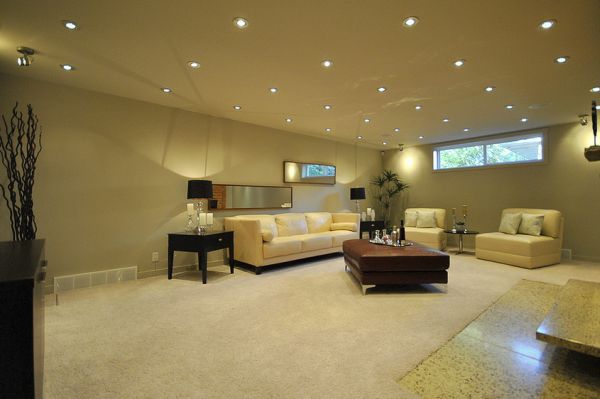 Eliminate all dark corners, evenly spaced lights. Design by Revealing Assets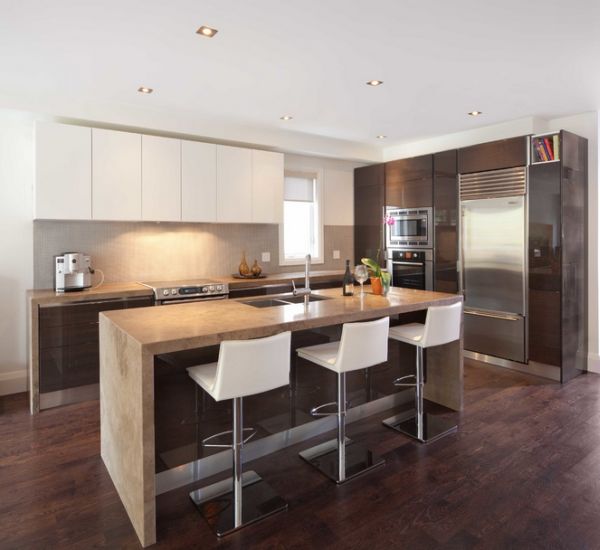 Recessed lighting is a popular choice in modern kitchen design. Interior by CORE Architects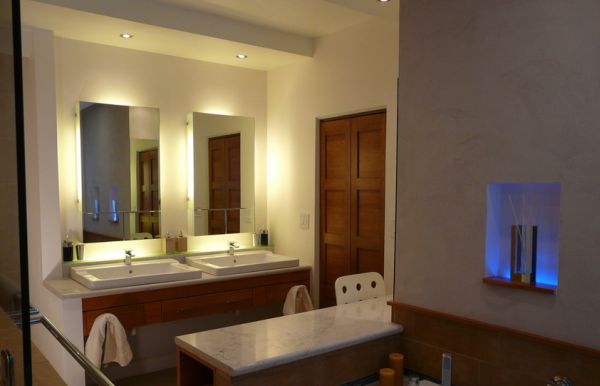 Illumination of rear-view mirrors looks even more beautiful with tiny recessed lamps. Scott Haig Interior Design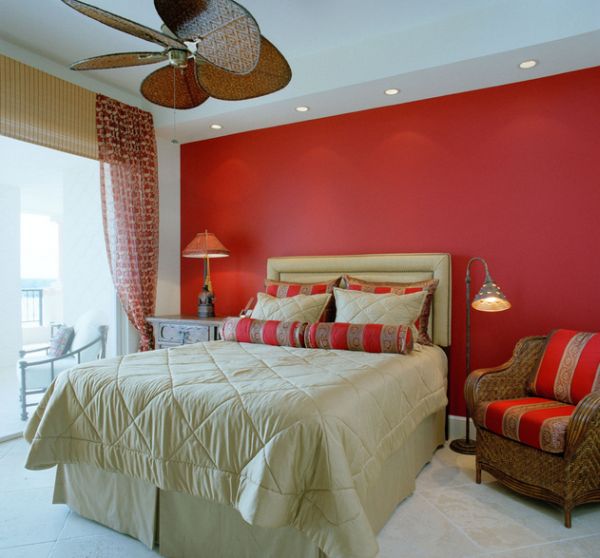 Tropical-style bedroom interiors with accents to recessed lighting by Causa Design Groupp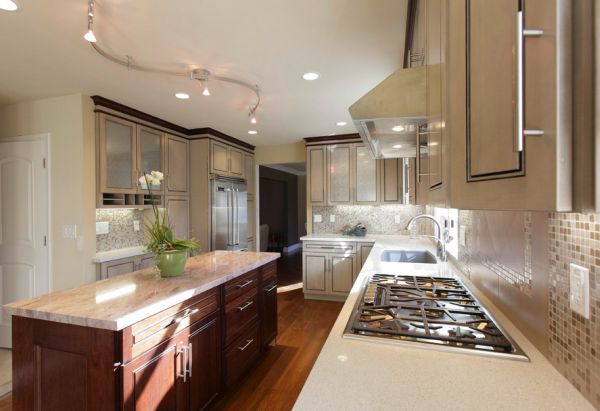 Rail lighting and recessed lights sparkle in this elegant kitchen. Interior De Anza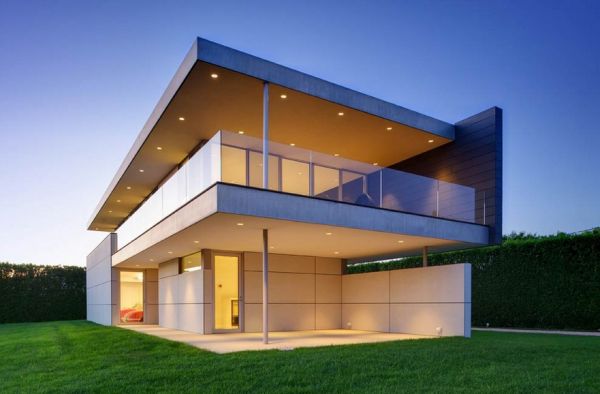 Veranda and cornices with integrated facade lighting from Stelle Lomont Rouhani Architects create a soft and attractive aura