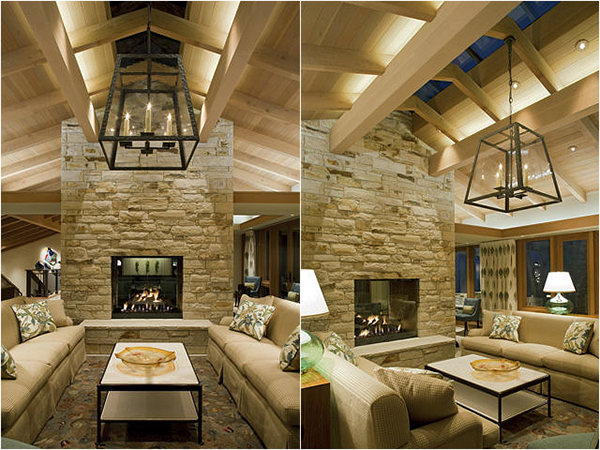 Randall Whitehead Lightning Solution Pictures
The development of technologies and the need for their environmental performance lead to the emergence of incredible ideas and products in the global design market. In a design camp held in Seattle, I was fortunate enough to listen to some interesting reports from the leaders in the field of design and kitchen lighting.
Therefore, I want to share this information with visitors to the Museum of Design.
We all know well that lighting design is moving along the path of energy efficiency. However, many of you do not tolerate traditional incandescent bulbs, dim LEDs and cold fluorescent lamps.
Therefore, Randal Whitehead Lightning Solution speaks about technological changes in all types of products in favor of the consumer, which will subsequently be available on the market.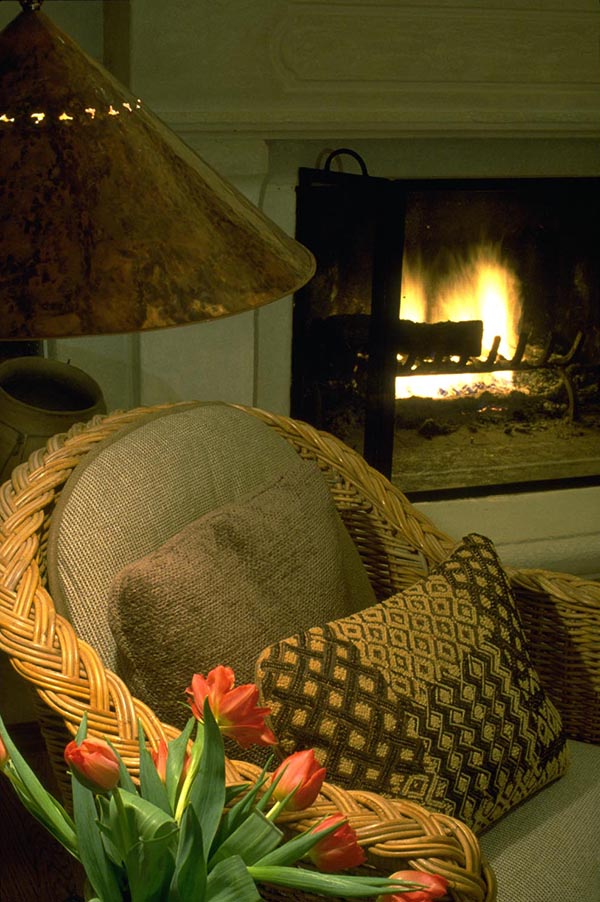 Randall Whitehead's Light Makes Right Photography
Warm yellowish shade of incandescent bulbs caused by low color temperature lamps. It can be lowered to 2200K and achieve a soft illumination of the space, reminiscent of the light from the fire.
Manufacturers are beginning to create alternative, more energy-efficient lighting devices, for example, CCFL litetronics lamps – with the possibility of dimming; Pharox LED lamps – with brightness control function.
Companies are also working to create a light bulb operating in two modes: bright, deep light in the daytime and warm, soft – in the evening. Finally, the light bulb itself becomes a design element.
The revived analogue of Edison's lamp is reflected in the developments for the energy-saving lamp Plumen.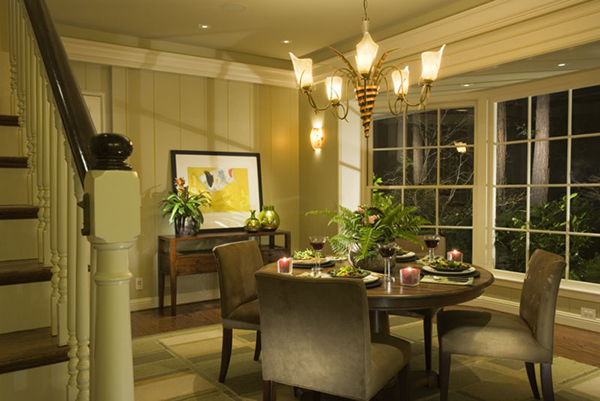 "Randall Whitehead's Light Makes Right Photography"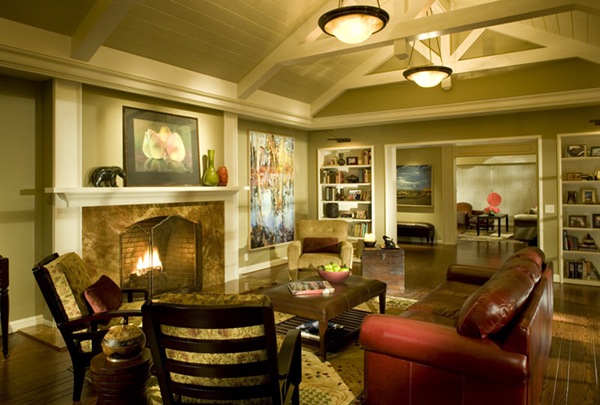 "Randall Whitehead's Light Makes Right Photography"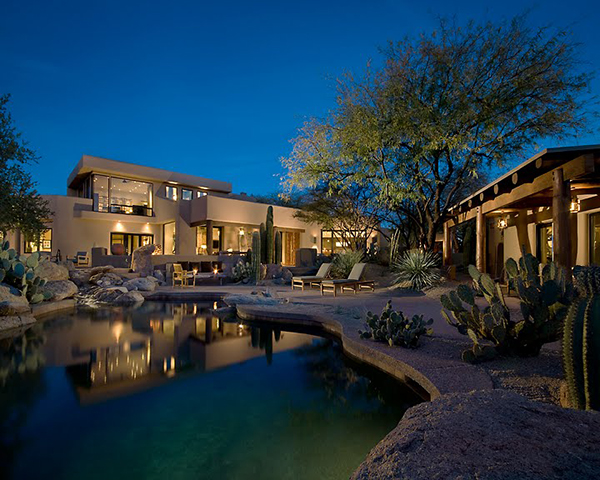 "Randall Whitehead's Light Makes Right Photography"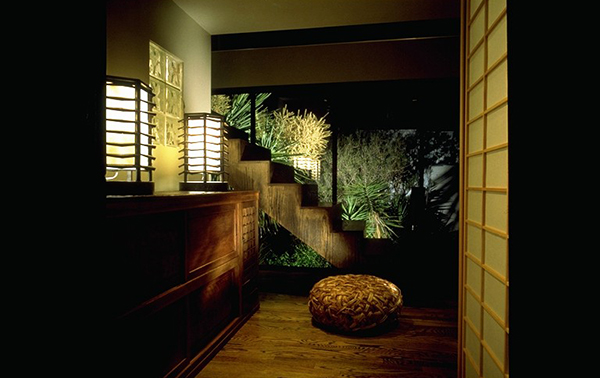 "Randall Whitehead's Light Makes Right Photography"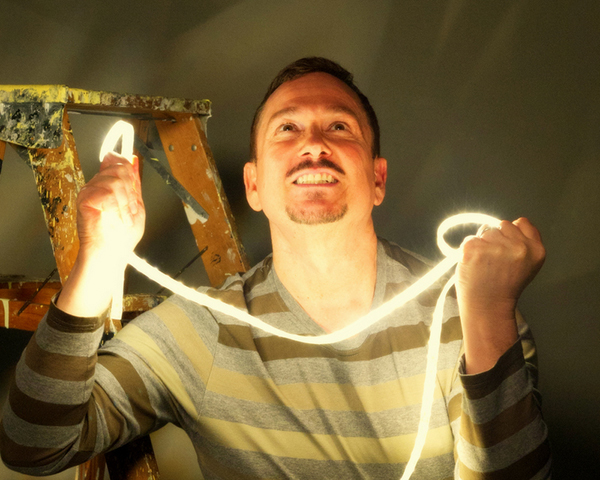 "Rendall Shows Off Randall Whitehead's Light Makes Right LED Strip"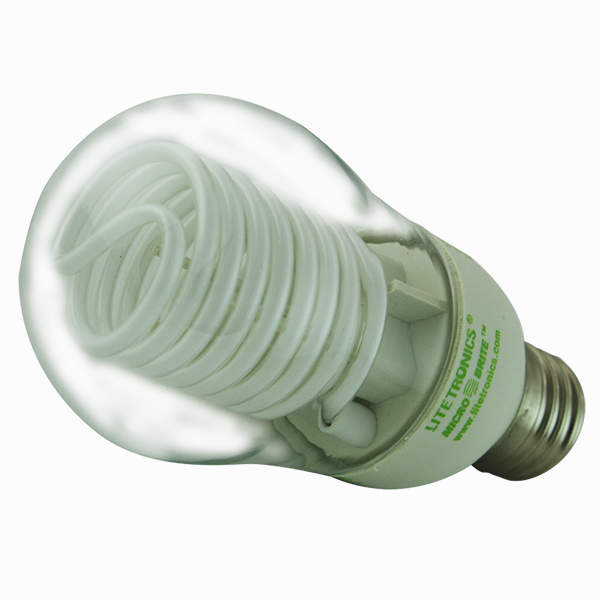 "Dimmable CCFL litetronics lamp"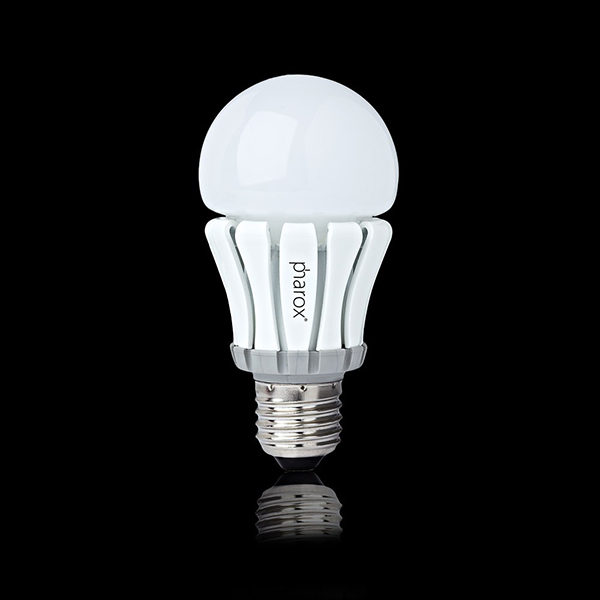 "Lamp with dimming LED Pharox from Coco Technology"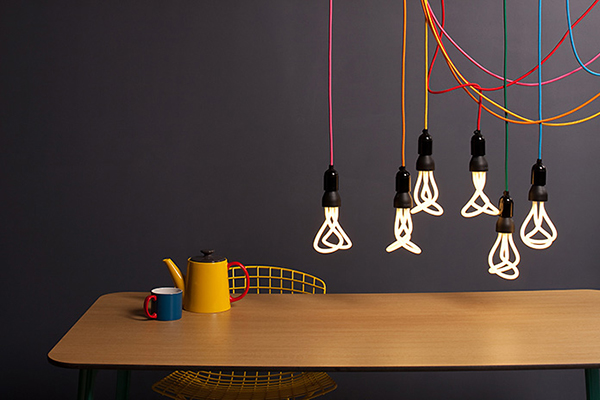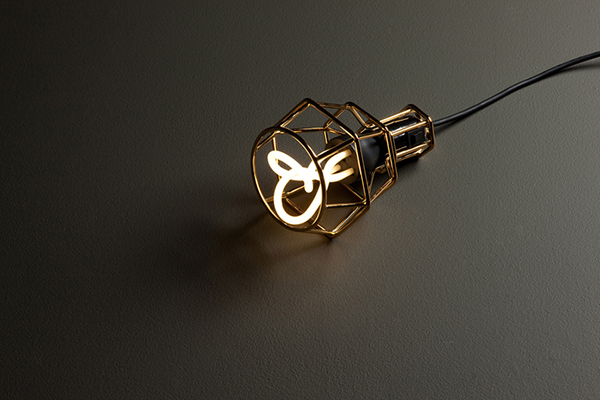 One of the most inspiring lectures at the design camp was Jason McNeely's story about universal design. What is it?
Universal design is the ability to use the entire space most effectively, taking into account the needs of people who use it (regardless of age, gender, status and abilities): be it a five-year-old child, a professional basketball player or a pensioner struggling with Alzheimer's disease.
Universal design organically combines the specific needs of each person, which arise in the course of interaction with the space around us. In addition, Jason McNeely stressed that you should not compromise for a more acceptable appearance or sacrifice beauty for the sake of functionality.
Versatility lies in the synthesis of impeccable appearance and maximum usability.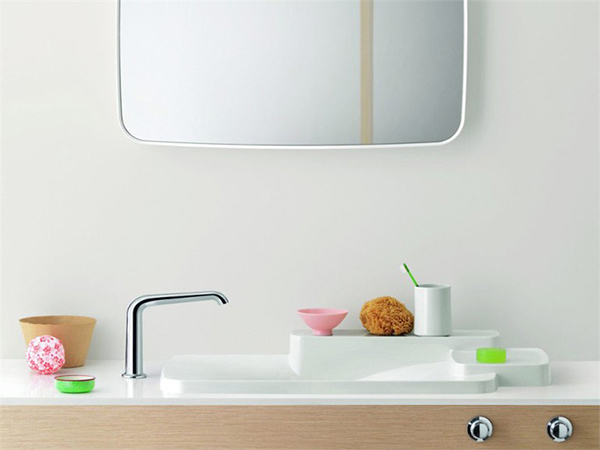 "Sinks from Hansgrohe, Photo Archiproducts"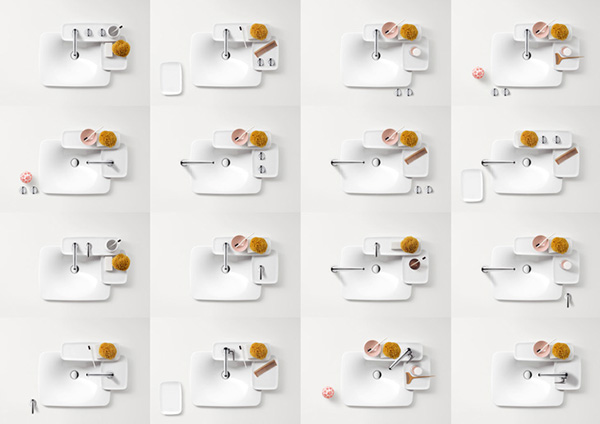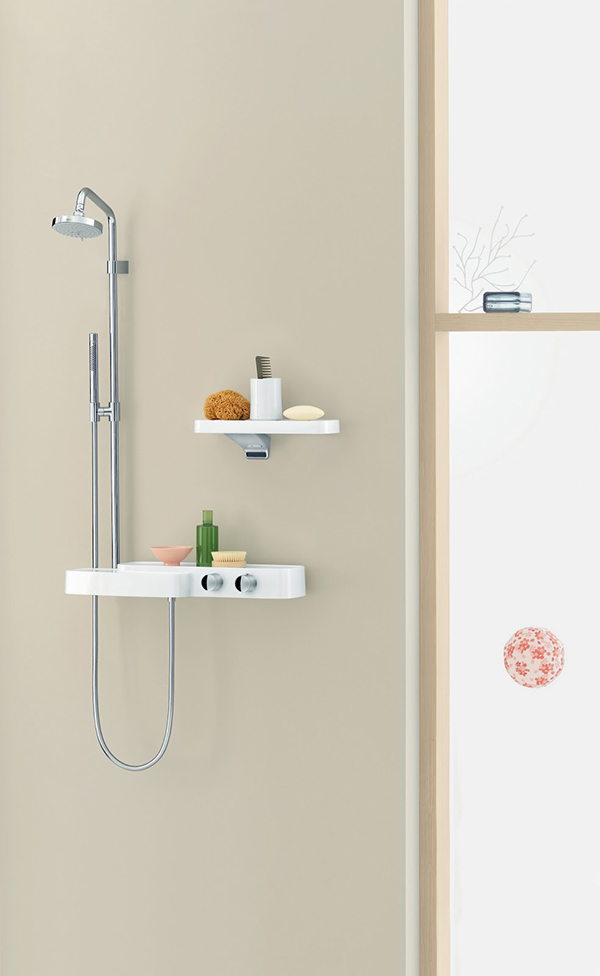 The combination of maximum simplicity and classic design
Jason introduced us to several products of the company, which with maximum simplicity allow us to use them for various needs. For example, the unique sink Axor Bouroullec Compocer.
She has the ability to customize the crane and handle in any position convenient for you that will be convenient for each member of your family. Another remarkable product is the Axor Bouroullec shower.
At the touch of a button, it adjusts the height, temperature (preventing a burn), and also switches between the hand shower and the overhead shower. Many companies are now working on the creation of such products to achieve the most versatile and functional use of space.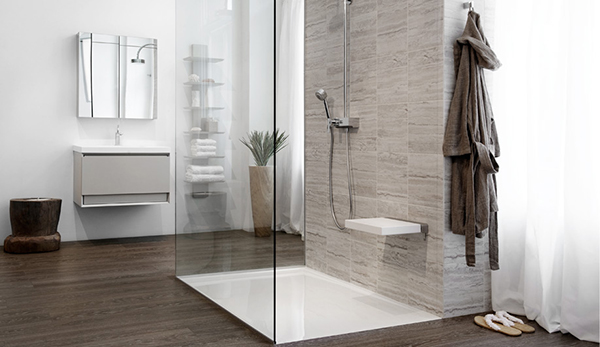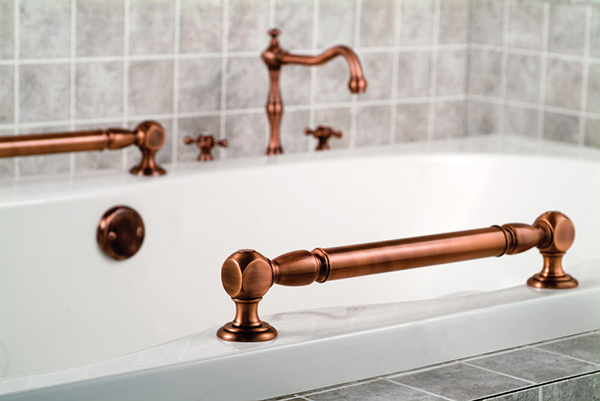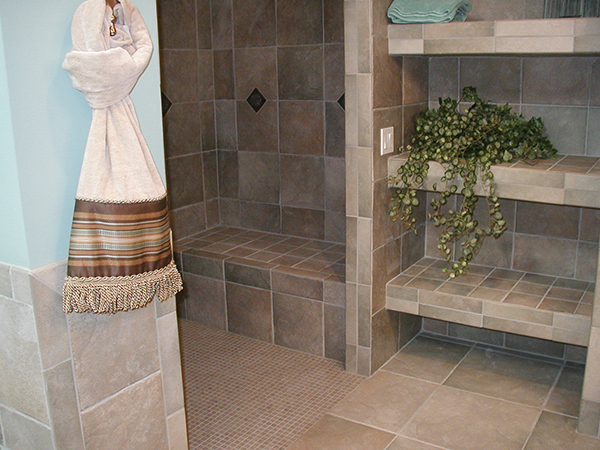 "Photo of Blue House Architecture"
According to Dianne Foreman from Sub-Zero Wolf, the kitchen will continue to be both emotional and designer center of the whole house. Kitchen design trends will take into account not only the experience of several generations, but also the modern forecasts of leading designers.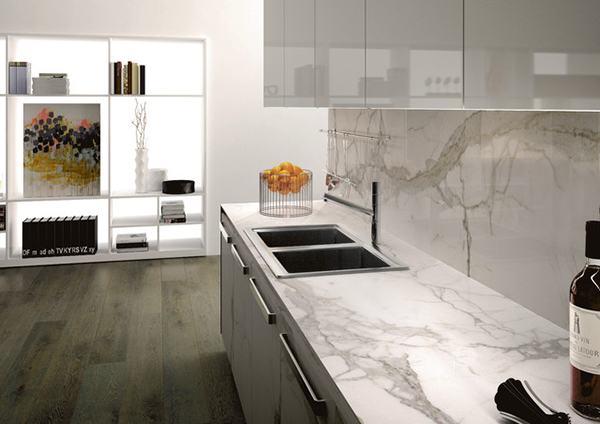 Porcelain Calacatta Porcelain Countertops, Photo by FMG Fabricia Marmi e Graniti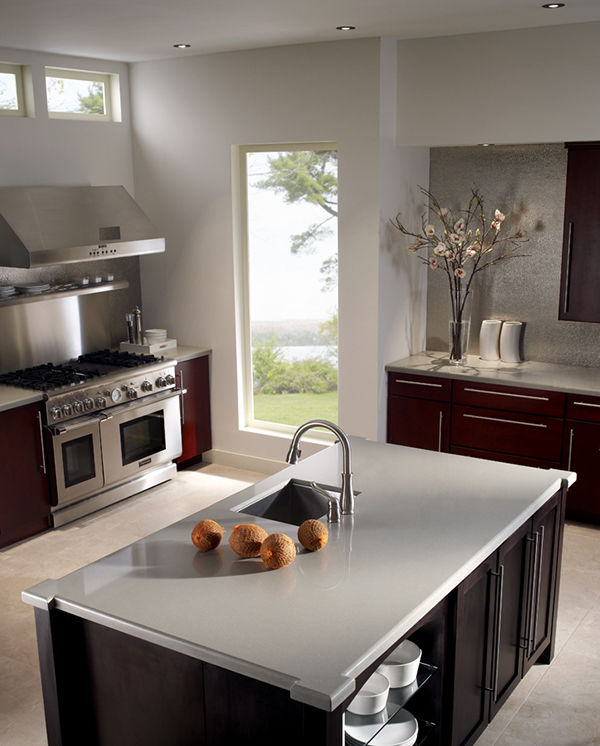 «ECO countertops, photo Cosentino»
In kitchen design trends, worktops made of new, lighter and thinner materials are expected: granite gives first place to quartz, followed by porcelain and stainless steel. The furniture will continue to be multi-functional, with many drawers and compartments.
Everything will be equipped with the latest technology, it is assumed a large abundance of various buttons, displays and remote controls. There is no definite template design, everything will depend on the preferences of the consumer.
Want a special compartment for storing vegetables? Or maybe a bar with adjustable temperature for wine?
Perhaps you need a hot box for storing hot dishes for the rest of the dinner?
Anything, the newest technologists will be able to satisfy any needs and desires. The design will smoothly divide the kitchen into three independent zones: a place for preparatory work, cooking and cleaning.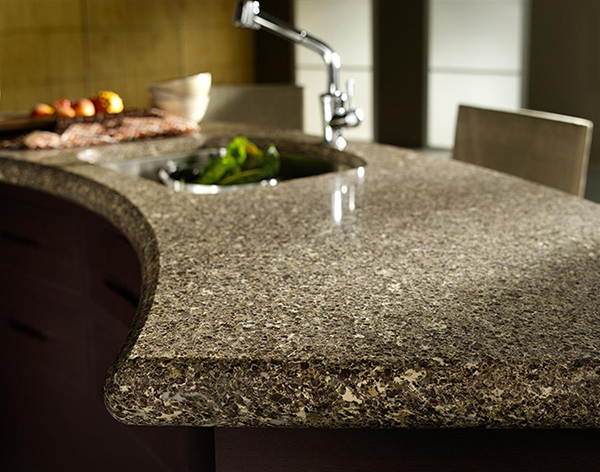 "Quartz countertops, photo Evolution Granite"

"Photo Viking Range"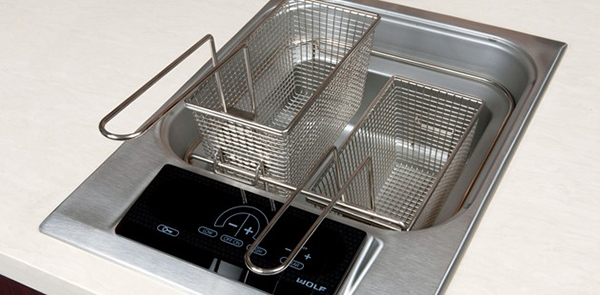 «Photo Sub-Zero Wolf "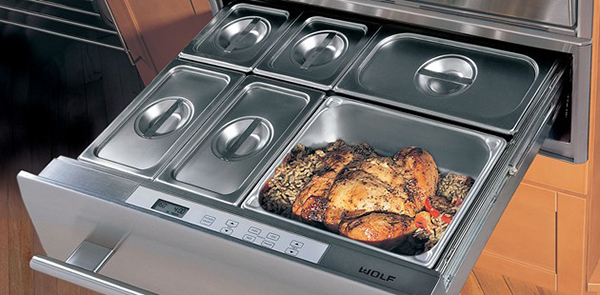 «Photo Sub-Zero Wolf "
These unique ideas of innovators bring the interior design of the kitchen to a completely new level, making them more comfortable, functional and beautiful. Do you share Randall's ideas about a new generation of energy-saving lamps?
What do you think about universal design and design? Did you like the kitchen of the future?
Dear guests and participants of the Museum of Design, share with us your thoughts and ideas in the comments!
Great photos, thanks to their authors. It seems to me the conference was a great success. Very beautiful and practical ideas for kitchens from designers.
Maybe some of the options presented will be in our home.
It was very interesting to read about what is being discussed at design conferences. I did not think that this kind of events can be so exciting.
I believe that modern ideas of the formation of kitchen space are moving in the right direction, and the vector towards universalism seemed to me particularly relevant.
Just an awesome project! I would like to express my great gratitude to the authors of the conference for their work, imagination and originality.
In some rooms, designers sought to show beauty in simplicity and practicality, and they did it. After all, it may not always take a huge space to create comfort and coziness.
We are glad to welcome you on our portal Design Museum! Furniture, interiors, light, decor, interior shows and famous designers are our best collection.