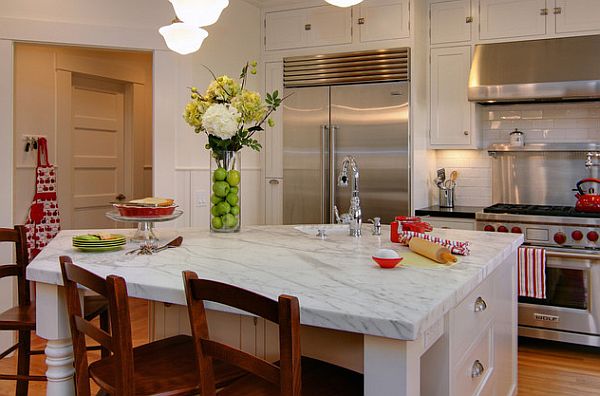 We offer our visitors to the Museum of Design to get acquainted with four interesting design ideas in the autumn style. During the leaf fall, there is not enough sunlight and you need to use the available materials to cheer yourself up a little.
You can buy live or artificial flowers of yellow or orange color and put them in your favorite vase on the kitchen table. And every time you enter the kitchen, you will see a little sun that will surely delight you.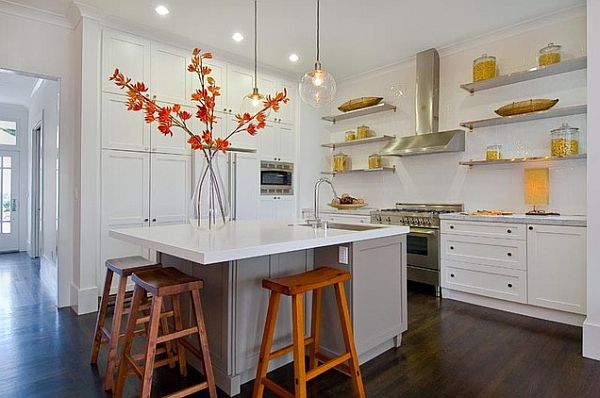 The end of summer is the time of ripening of all vegetables, including pumpkins. This amazing vegetable can be of various shapes, colors and sizes.
It is perfect for decorating a room or entering a house.
Arrange a pumpkin vase and fill it with flowers and fruit. And this amazing pumpkin decor will delight you and share with others the warmth that has been accumulated in the garden.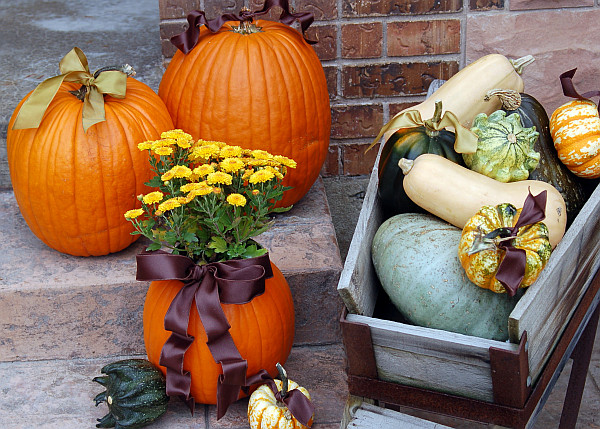 Apples are another option for decorating the table. Put apples of different colors and sizes in a large dish, add other fruits and flowers to them and you will have a great exposure that will decorate a table in a room or a dining room.
You can also put them on the bottom of a high transparent vase, and put flowers on top. Also cleaned from the core, they can be used as candlesticks for small candles.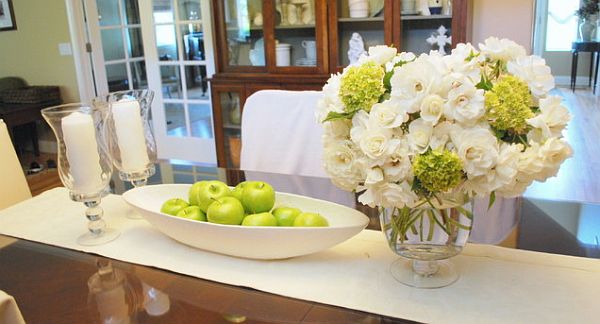 You can play with the scent of autumn. This will require spices. For example, you can arrange trays with sliced ​​lemon, jars of cinnamon, dried sprigs of mint and dried berries in the rooms.
All this magnificence will create a unique scent of autumn.