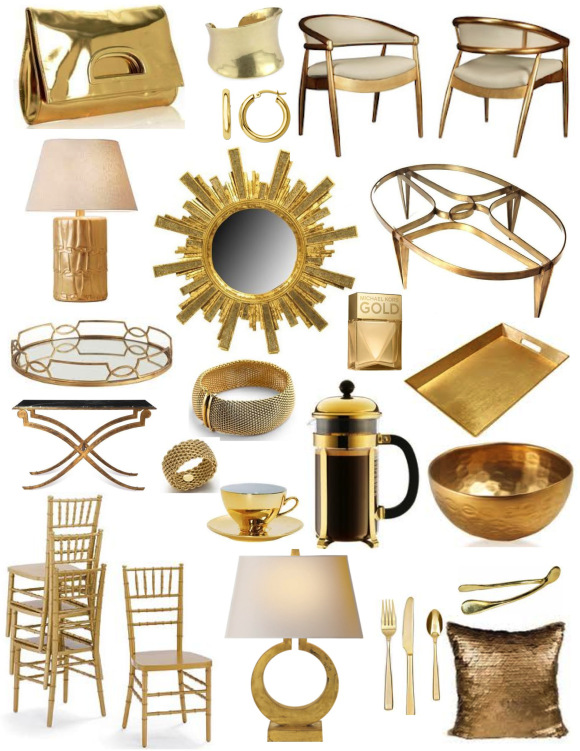 Legend that at the end of the rainbow you can find a pot of gold, was born in medieval Europe. According to Irish legends, each gnome (leprechaun) has its own treasure cache, and woe to those who encroach on it!
From the point of view of history, the eternal metal has always acted as an incentive for aggressive wars and risky enterprises, often leading to the grave of the hungry. At the same time, gold invariably symbolizes wealth and success.
Referring to historical evidence, the Museum of Design learned that the first smelting of gold was attributed to the Egyptians in 3600 BC.
The Egyptian hieroglyphs portrayed the sun as necessarily golden, and the last refuge of the pharaohs was certainly completed with the proper amount of noble metal.
Already by the year 2600 BC Jewelery flourished in Mesopotamia, and the Greeks were able to mine it 300 years before Christ. How can you not remember the repeatedly described excitement in California and Klondike.
This magnificent color occupies a worthy place in the wardrobe and home. There is an erroneous opinion that he is too shocked and shrill to the obscene, but this applies to the whole range of colors!
On the contrary, moderate warm blotches will enliven and give the desired charm to any object, be it a wardrobe or an elegant handbag.
Indeed, in our time, the attitude to the symbol of wealth has long been rethought – the Design Museum reminds that we have long ago been using bank cards and occasionally cash …