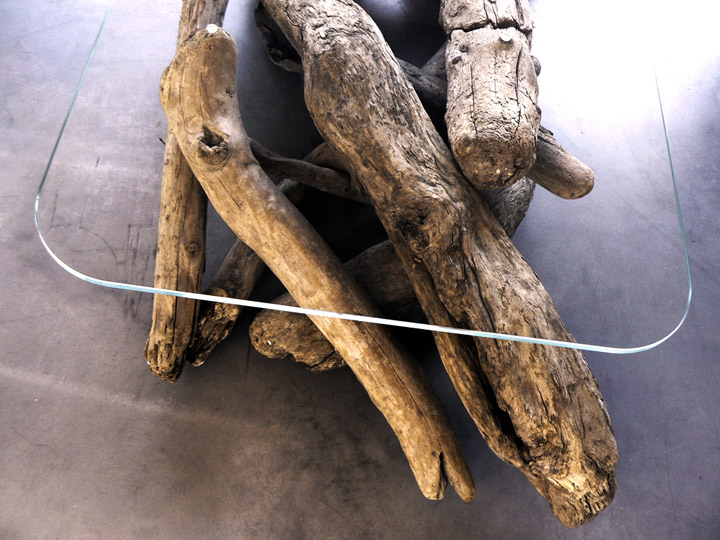 Continuing the review of interesting and entertaining pieces of furniture, created by designers from different countries of the world, we offer to the attention of our faithful friends a very extraordinary project of the young and enthusiastic designer from Sweden, Adrian M. (Adrian M.). This is the amazing Rhyholzertischli coffee table.
The history of the table is not very common and is associated with the longest river in Europe – the Rhine. It so happened that Hadrian's biggest hobby is the most beautiful in its landscape river of Europe, crossing in its course the territory of six states.
Raine also became a source of inspiration for the designer when working on the project.
As a tabletop for a conceptual piece of furniture, a smooth plate made of durable glass served, and nothing unusual was seen in this. But the main highlight of the table is its legs.
They are made of snag – curves and curved snags found on the banks of the majestic Rhine.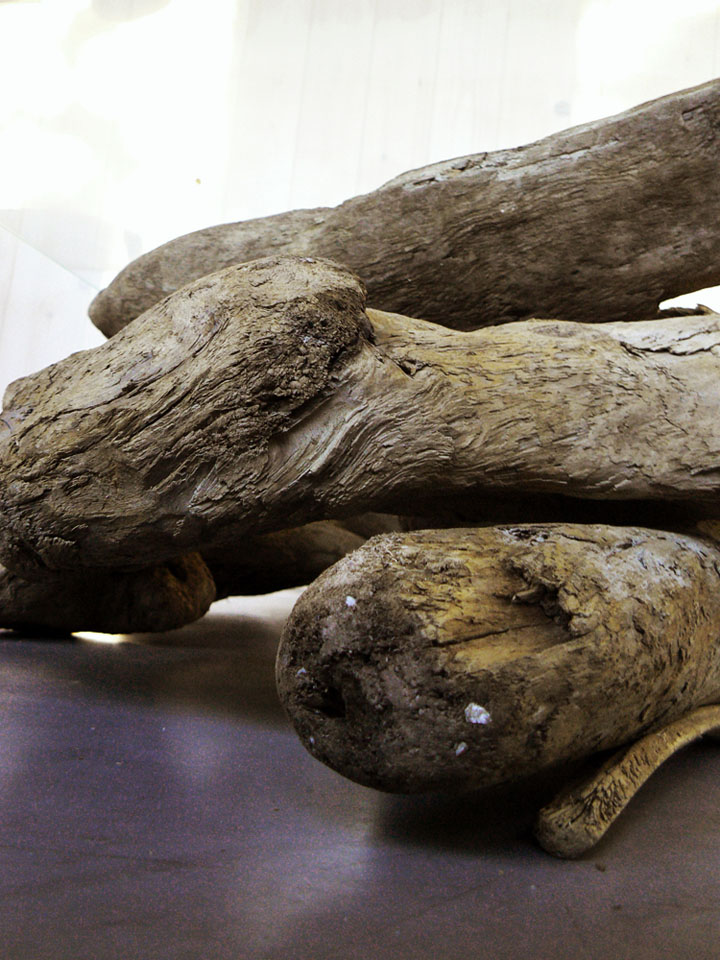 Clear glass opens the old tree, polished by time and flow, and the unconventional table looks very fresh and original.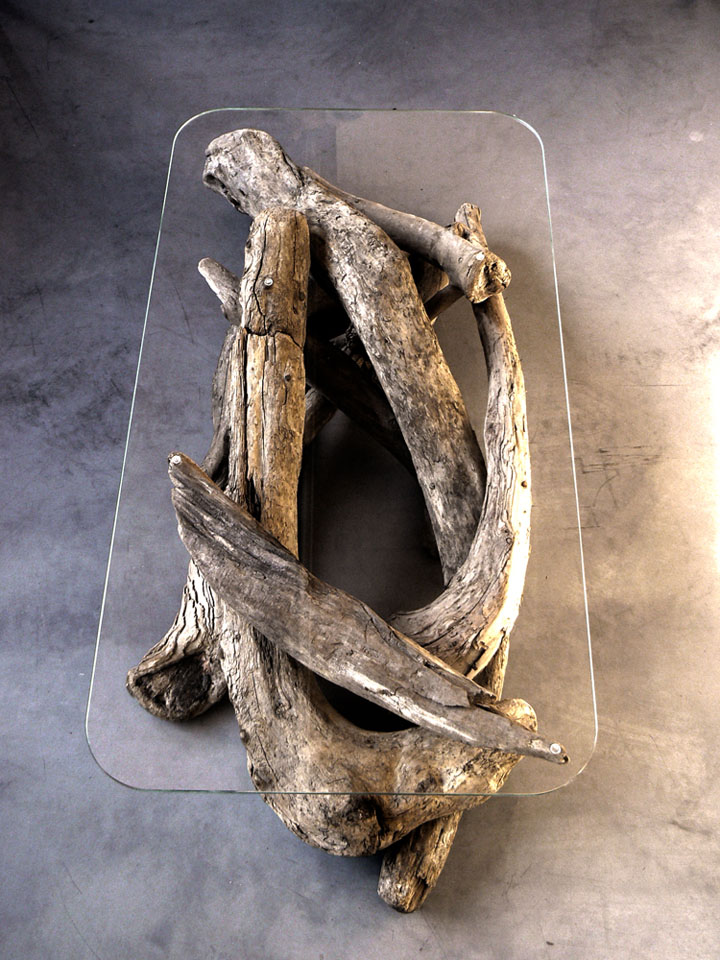 In the mysterious name of the table – "Rhyholzertischli" – "encrypted" a combination of three words – "Rhine", "Holtz" (timber) and "Tish" (coffee table) in German.