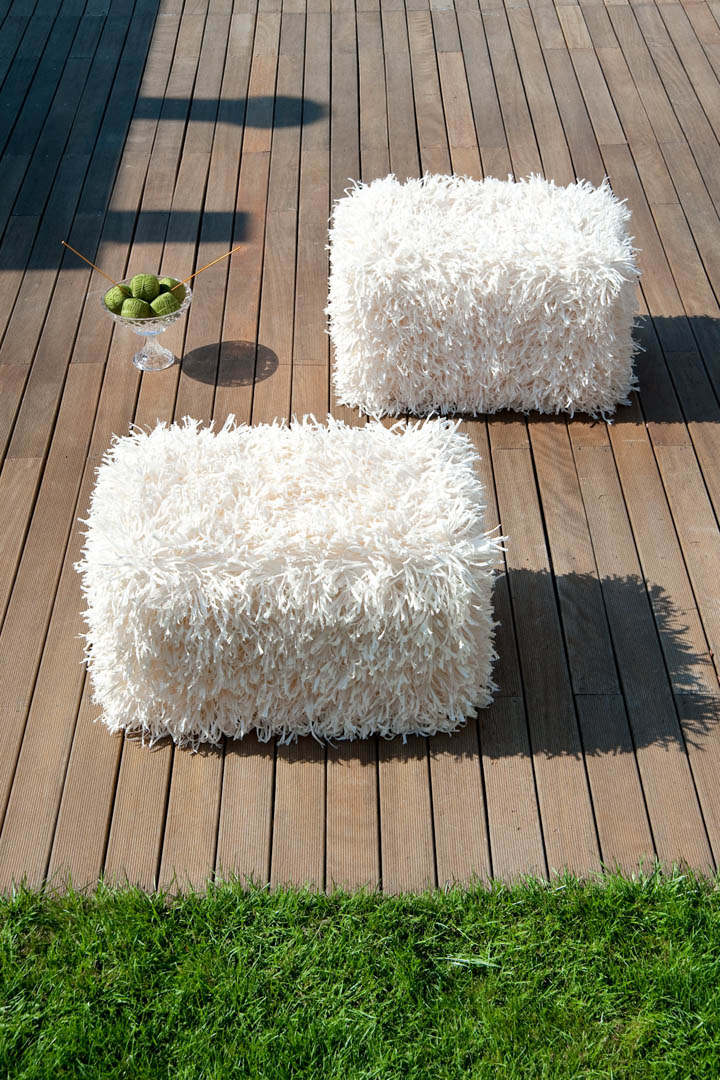 The inspiration for the emergence of such an unusual idea from the designer Fabio Vinella was a stack of hay, which farmers roll during the harvest. Unusual fluffy puffs with such an appearance can be useful and appropriate in any interior – and in simply furnished rooms, and in a modern stylish setting, they will look decent.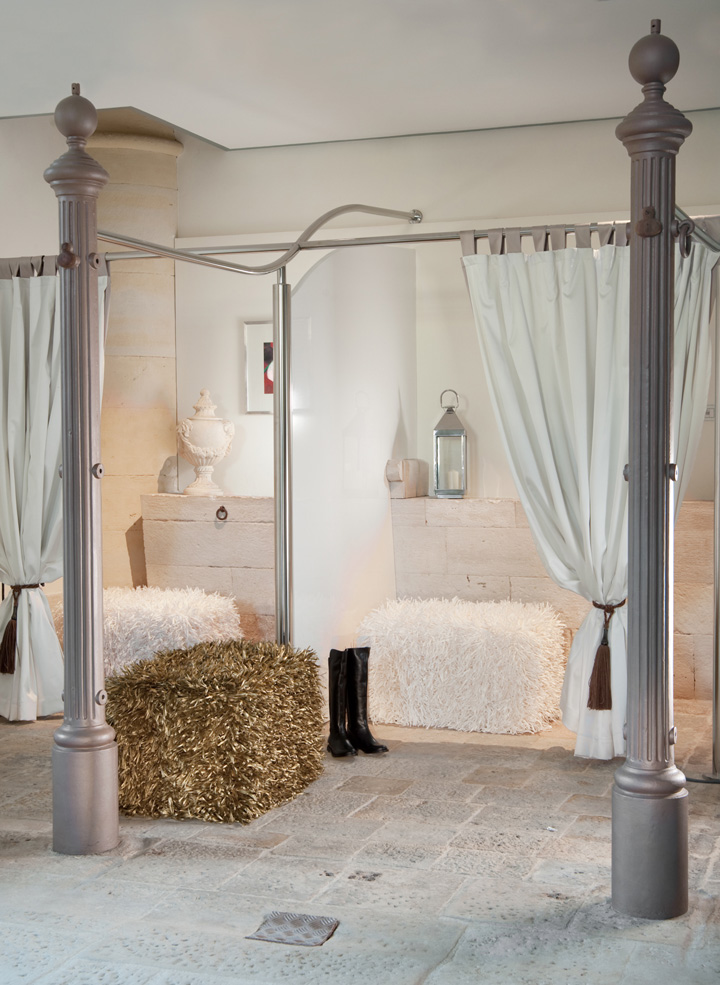 The benches, completely covered with a long nap fabric, make every room cozy. On the street terrace, in the bathroom and in other spaces, you want to stroke the soft surface and sit on it in order to relax with pleasure.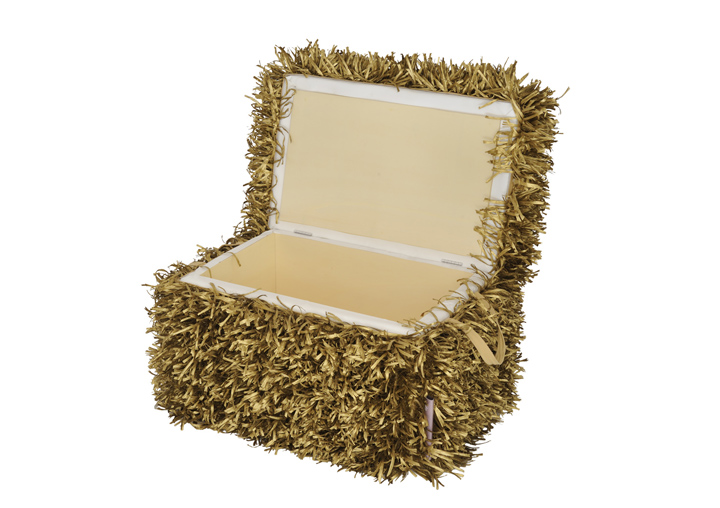 The color scheme is different – white or golden puffs will become an indispensable accessory for home decor. And when a secret is found – a box inside – their functional value will immediately increase!
You can hide a lot of gizmos in it – from pleasant small memorable souvenirs to currently unnecessary objects of the household.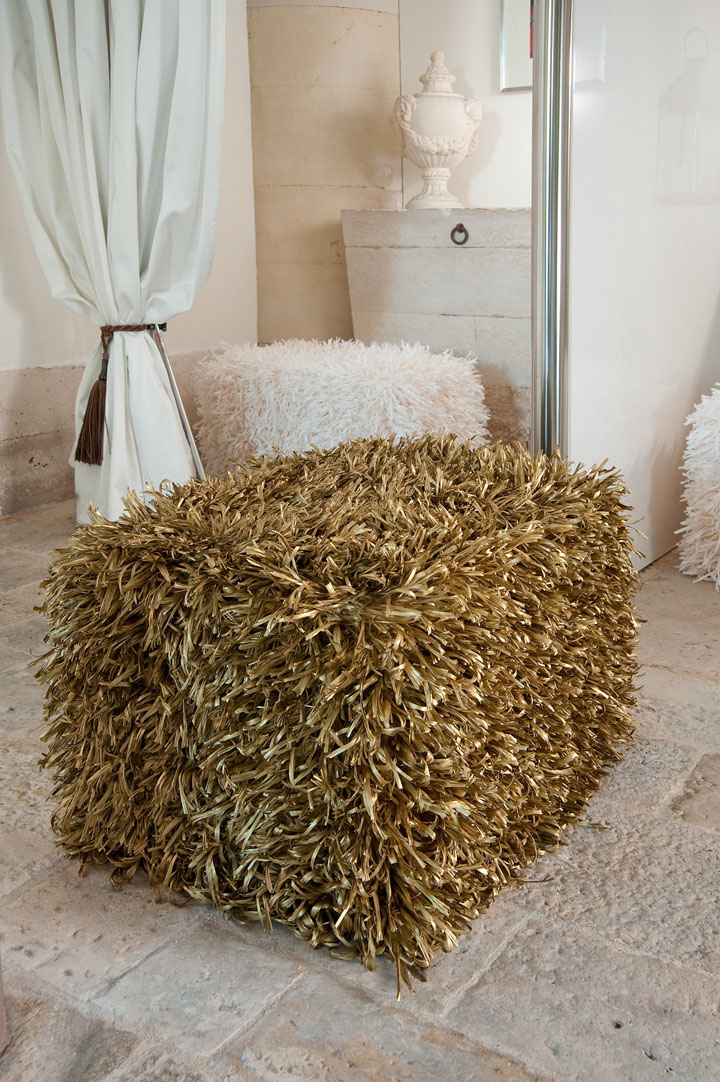 Such small, designed for one person, benches can be placed one at a time in different places of the room or combined from several separate to a larger one. And the overall look will change from such golden haystacks!
White fluffy beauties will fill the space with purity and warmth.
It amazed and surprised the design of the pouf. With it you can embellish any room, give it a vivacity and originality, create an atmosphere of comfort, comfort and good mood.
I think that such a piece of interior will be appreciated by almost all the fair sex, and even children.
Pretty unusual design! The golden fluffy pouf really reminded me of a haystack, but for some reason, looking at a white bench, I remembered about the Rafaello candies!
I would place such a model in the bedroom or children's room. Very nice, nice, useful thing, most likely, also comfortable!
We are glad to welcome you on our portal Design Museum! Furniture, interiors, light, decor, interior shows and famous designers are our best collection.